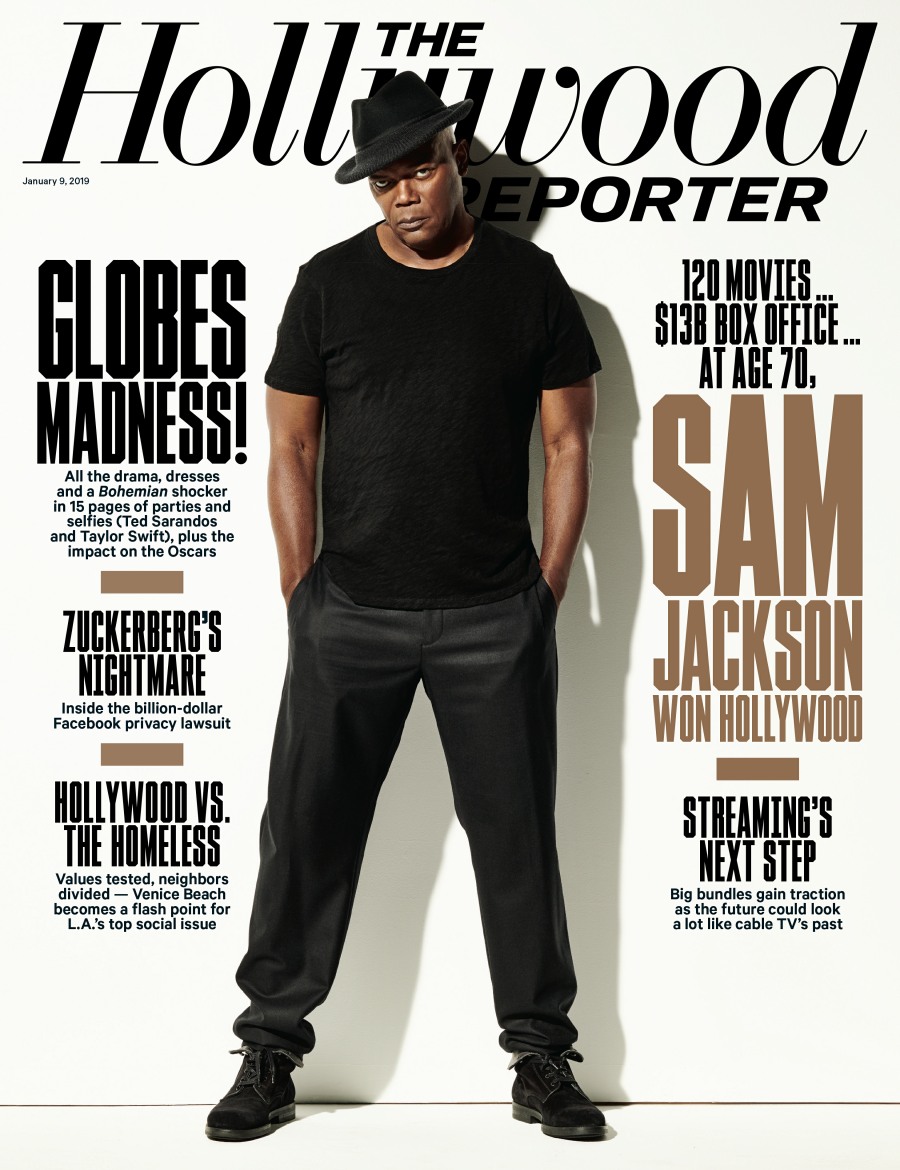 Samuel L. Jackson has two big movies coming out in the coming weeks and months. He's got the sequel to Unbreakable, Glass, coming out this month, then in March, he's got a big role in Captain Marvel. In Captain Marvel, he goes back to the '90s with makeup and CGI, although who can even tell? He's 70 years old, and he can play anyone from the age of 40 to 90. What I like about Sam is that he never oversaturates the market, nor does he tell the same four anecdotes over and over. His interviews are always stand-alone and interesting, and this Hollywood Reporter cover story is no different. You can read the full piece here. Some highlights:
On relating to non-pacifist Black activists, like H. Rap Brown and Stokely Carmichael, over Martin Luther King: "It was easier for me to side with their ideology [than with King's], or understand that 'violence is as American as cherry pie,' as Brown put it. That made sense to me, you know? Somebody hits you, you hit them back."

On 2019 politics: "When I hear 'Make America Great Again,' I hear something else. When I see the president and Mitch McConnell and Jeff Sessions going on with that twang, that's a trip in memory hell. And that does anger me."

On why he chose to play a crack addict in Jungle Fever after overcoming his addiction: "All the people in rehab were trying to talk me out of it. 'You're going to be messing around with crack pipes. All your triggers will be there. Blah, blah, blah.' I was like, 'You know what? If for no other reason than I never want to see you motherfuckers again, I will never pick up another drug.' 'Cause I hated their asses."

On Pulp Ficton: "It's the kind of movie that every year, I gain 3, 4 million new fans because kids get old enough to see it for the first time. They think it's the coolest thing they've ever f–kin' seen in their lives."

On his willingness to play Nick Fury well into his 80s (if Marvel can afford him): He's already wrapped Spider-Man: Far From Home (opening July 5) and would happily play the part into his 80s. "I could be the Alec Guinness of Marvel movies," he suggests. His quote has certainly gone up since he signed his original deal in 2008 (he was paid $5 million to star in 2017's Kong: Skull Island, according to sources with knowledge of the deal, on the strength of his international appeal, and more for Glass). From here on, salary negotiations could get a lot more interesting with the famously thrifty company. Says Jackson: "I'm a gunslinger now."
"When I hear 'Make America Great Again,' I hear something else." Me too, Sam. Me too. I hear "Hi, I'm a Nazi" or "I believe white folks are superior" or "I'm an idiot who voted for a bigger idiot." I guess I didn't realize that Sam was drawn to the more militant aspects of the Civil Rights Movement, but it makes sense. And I'm glad that Sam is getting paid, big time – Marvel is so stingy, but Sam is sometimes the best part of those films.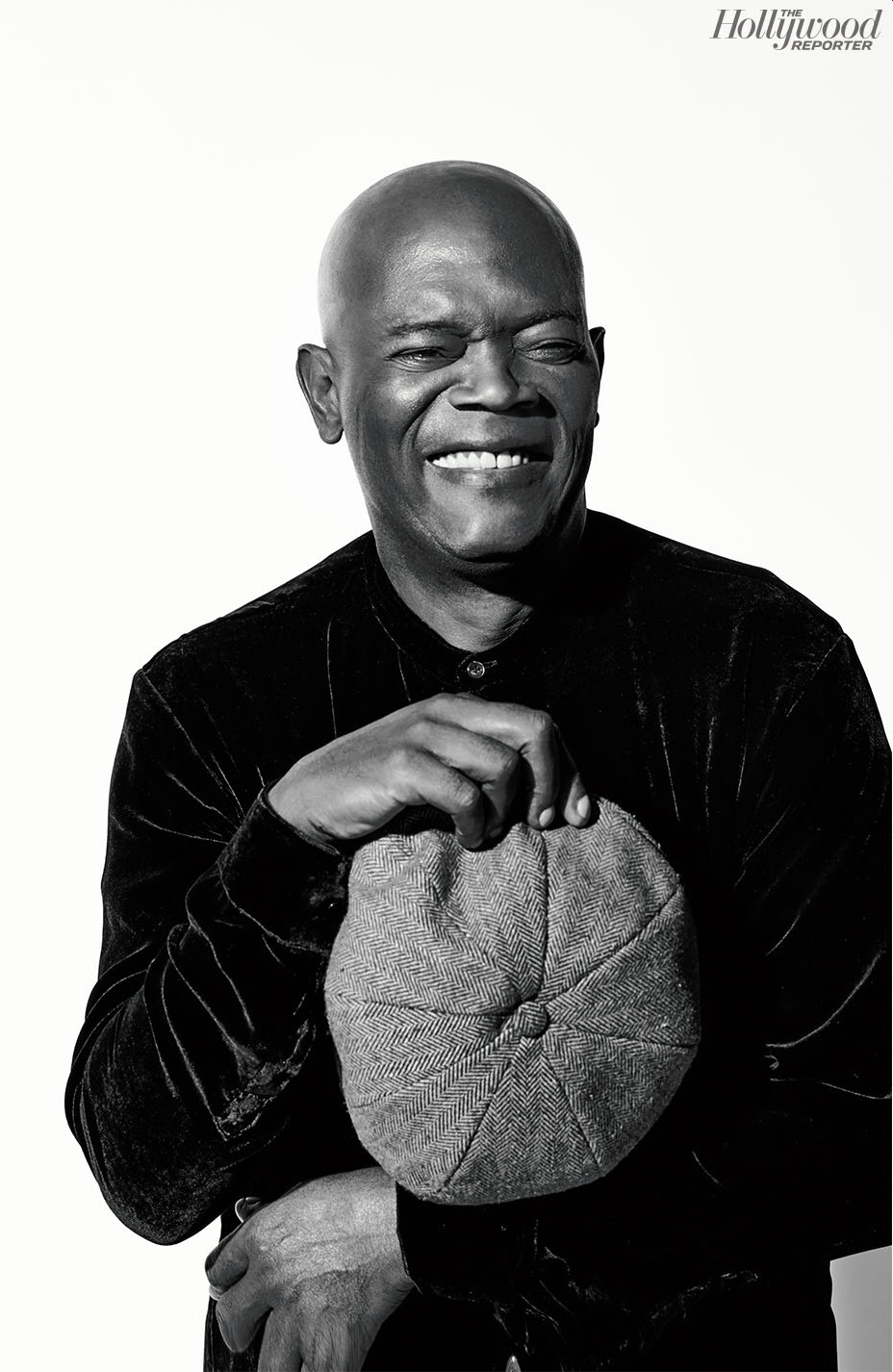 Photos courtesy of Brian Bowen Smith for The Hollywood Reporter, sent from promotional THR email.