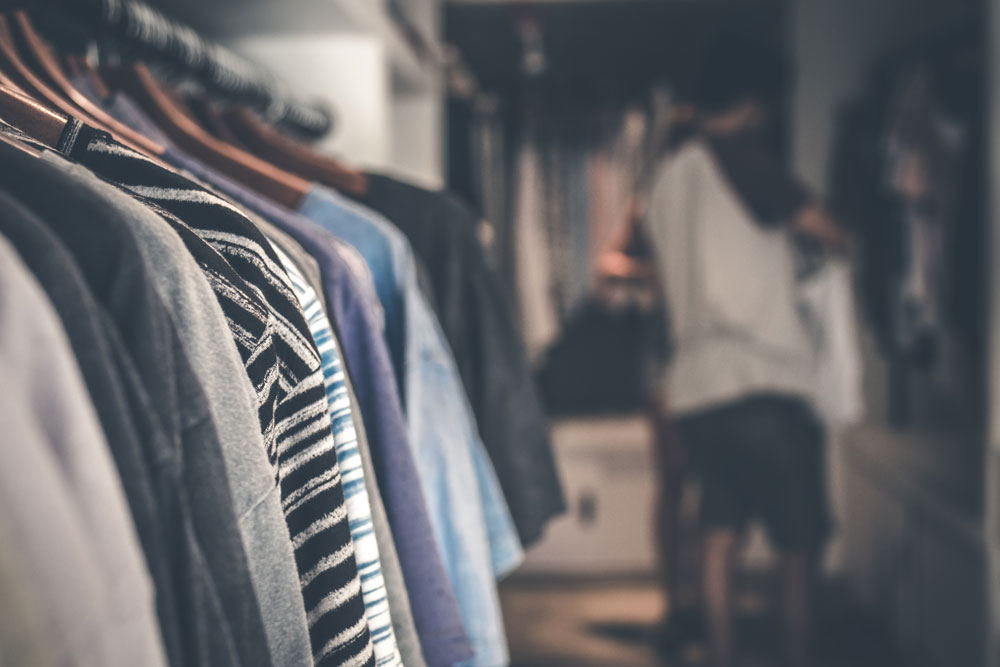 One of the requests we received on Twitter was to feature clothing in our affiliate post, as Amazon's clothing section can be hard to sort through. These are some of the best, most affordable pieces which have high reviews. Plus a couple I own! There are so many user photos of the clothing too, so please check the reviews if you'd like to see more.
A cozy turtleneck tunic that will be your go-top top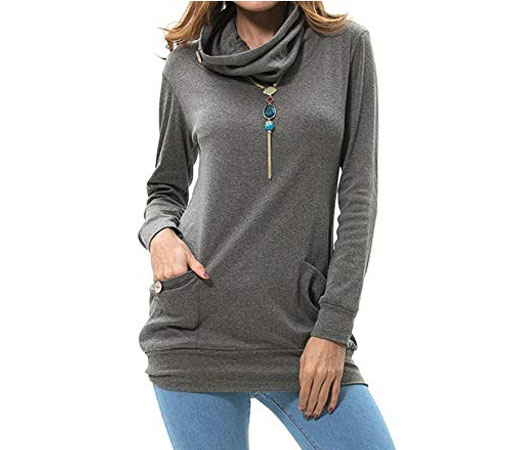 This is the #1 best seller in women's tunics and you can see why. It's flattering, versatile and can be easily dressed up or down. It's very affordable at less than $22 and comes in six different colors. I have a grey turtleneck sweatshirt that's very similar to this and would definitely wear this one. Reviewers say "I'm obsessed with the shirt. This is the third that I've gotten," that it's "the coziest shirt I've ever owned" and "the first thing I want to grab when I go to my closet." They also say it's true to size.
A comfortable faux wrap dress that goes from day to night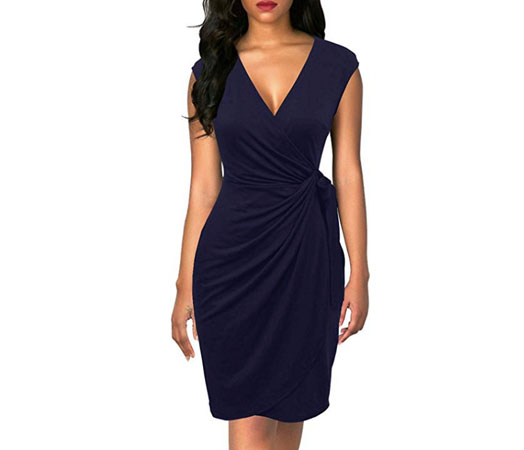 I own a lot of jersey and wrap dresses. They're my first choice as you can look polished with the least amount of effort. As The Fug Girls write, you put on a dress and that's your whole outfit sorted. This dress comes in 16 different colors and patterns and has a very high rating. It looks great on all figures, women write that it's "super comfortable and flattering" and that the gathered fabric helps hide problem areas.
A super cute denim jacket at a crazy price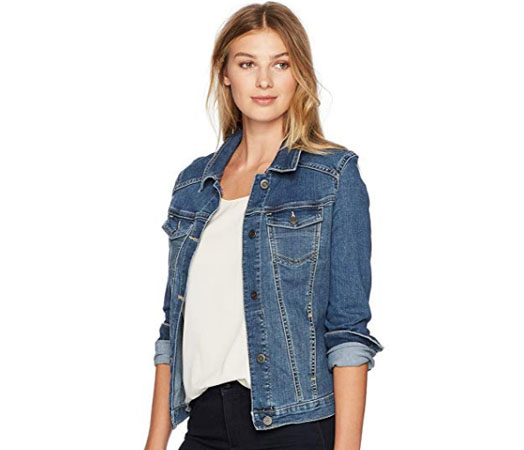 Denim jackets go well with just about any outfit, including dresses and skirts, and are always in fashion. This one is under $30 and it comes in red, white, dark and light wash colors. Owners write that it's a "nice soft denim," "very comfortable" and that the sizing is "spot on."
Ultra affordable workout leggings you'll want to wear all day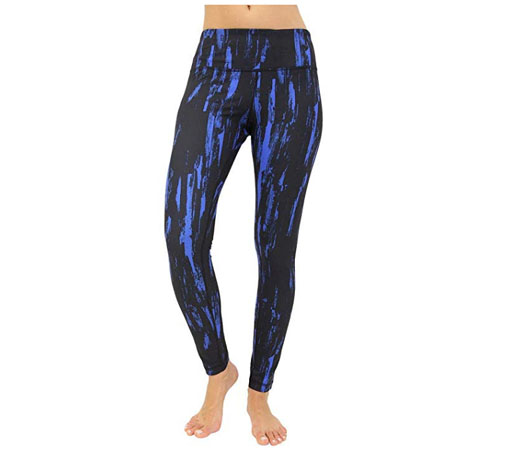 I get mildly enraged at the price of some workout gear. Some people can afford workout pants for $80 and up, but that's not me. These 90 degree leggings are just $17 and that doesn't seem to come at the cost of quality. Reviewers say they are true to size, which is rare for athletic gear, "fit perfectly," "are not see through" and "feel so soft." They come in 24 different colors and patterns too.
Socks to keep your legs warm and stylish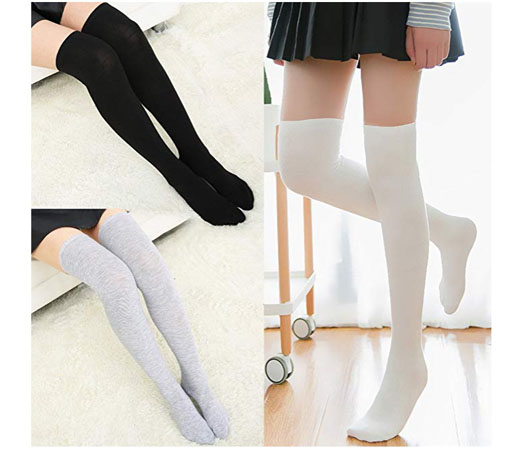 If you don't have any thigh high socks, consider how awesome they are. I have these two sets of socks! I bought them when WhoWhatWear was saying that socks with skirts were in. I didn't have the nerve to wear them like that, I end up buying weird pieces when I read WWW, but both of these are a great buy and I wear them all the time. The knee high set has two pairs, I have them in black and black and white stripe, and the thigh high set comes with three pairs, which I have in black, gray and white. Sometimes I wear them around the house with shorts.
A striped bodycon dress that will get you compliments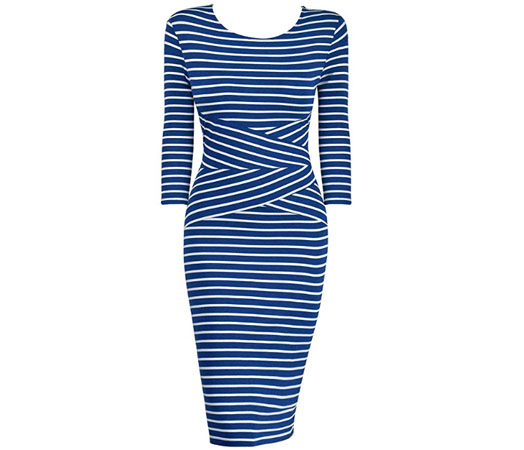 I own this flattering stripe dress in green! It is somewhat revealing but it emphasizes the right areas. I have a pair of green and white striped wedges that are arguably too matchy but I think they go with this perfectly. It comes in 19 other colors, with a lot of women opting for the black and white version. The reviewer pictures show how great this dress looks on all sizes. Women say "I didn't think a dress that cost this little would be so cute!" and that "I work in a professional environment and received compliments [on it] all day."
Header photo credit: Artem Bali via Pexels. Photo on homepage of site credit:
Christina Morillo via Pexels. Here's a striped jacket like that. Other photos via Amazon