The Surviving R. Kelly docuseries that aired last week (and can still be viewed on mylifetime.com) shined a light on the egregious behavior of R.Kelly towards underaged girls and women for the last three decades. Even though credible rumors and video evidence have been out there for years, many chose to look away rather than believe the countless women who claimed to have been assaulted or witnessed assault by him. After the series aired, it became impossible to look away. You either had to admit it had happened or call all those women and girls liars. As happened with his child pornography charges in 2001, media exposure has given investigators the evidence they need to pursue charges. And according to TMZ, the state of Georgia is looking into doing just that:
We're told the probe was launched over the past few days as a direct result of what 'Surviving' depicted.

We're told investigators have been reaching out to several survivors featured in the TV project.
TMZ confirmed in their story that investigators had contacted Asante McGee, a survivor who was featured in the series. While authorities are trying to do right by Asante, R. Kelly is proving himself, once again, to be the Devil's apprentice. A Facebook page called Surviving Lies was put up to discredit all his accusers. Among the other nonsense posted there were stills from a sex tape featuring Asante. It is believed that R. Kelly posted this to punish her for speaking out but somebody in his circle realized that revenge porn is a chargeable offense so the whole page was deleted. The flames are coming for you, fool – you can't out run them.
Any charges filed against this degenerate makes me happy and I hope the heaviest hammer of the law comes down on him. However, I also feel like Rhea Butcher in this tweet:
I'm glad this is happening but you shouldn't have to make a documentary to believe black girls https://t.co/GNVBKJiXsn

— rhea butcher (@RheaButcher) January 8, 2019
Those that participated in the docuseries are not his only victims. Starcasm reports that R. Kelly's former tour manager, Demetrius Smith, who was appearing in the series, gave a radio interview on The Domenick Nati Show in which he seemingly admitted to even more crimes committed by his former employer. And, once again, Demetrius justified the whole thing away. Writer Jamilah Lemieux was also featured on the series as a commentator, not a survivor or witness. She tweeted this yesterday:
My mom (who still lives in Chicago) was out getting food the other day and a woman stopped her to say, "You used to walk around here with a little girl. Your daughter? Was that her in the R. Kelly docuseries?"

She proceeded to tell her what Robert did to her when she was 17.

— Jamilah Lemieux🖤 (@JamilahLemieux) January 8, 2019
It's a long time in coming but like Bill Cosby and like Harvey Weinstein, the floodgates are open. I shudder to think what the numbers will be when all is said and done. And even then, that might not be all. According to TMZ, Chicago prosecutors are urging his victims to come forward. A few have already. If you or anyone you know wants to be heard, the State Attorney, Kim Foxx's, number for witnesses or victims is (773) 674-6492.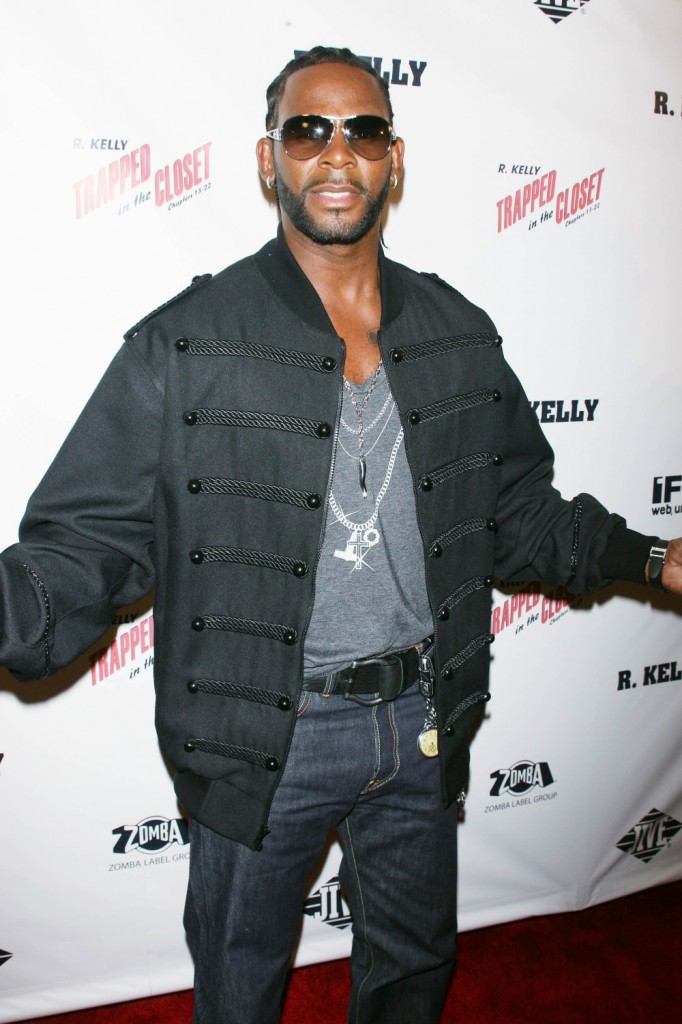 Photo credit: WENN Photos and Twitter