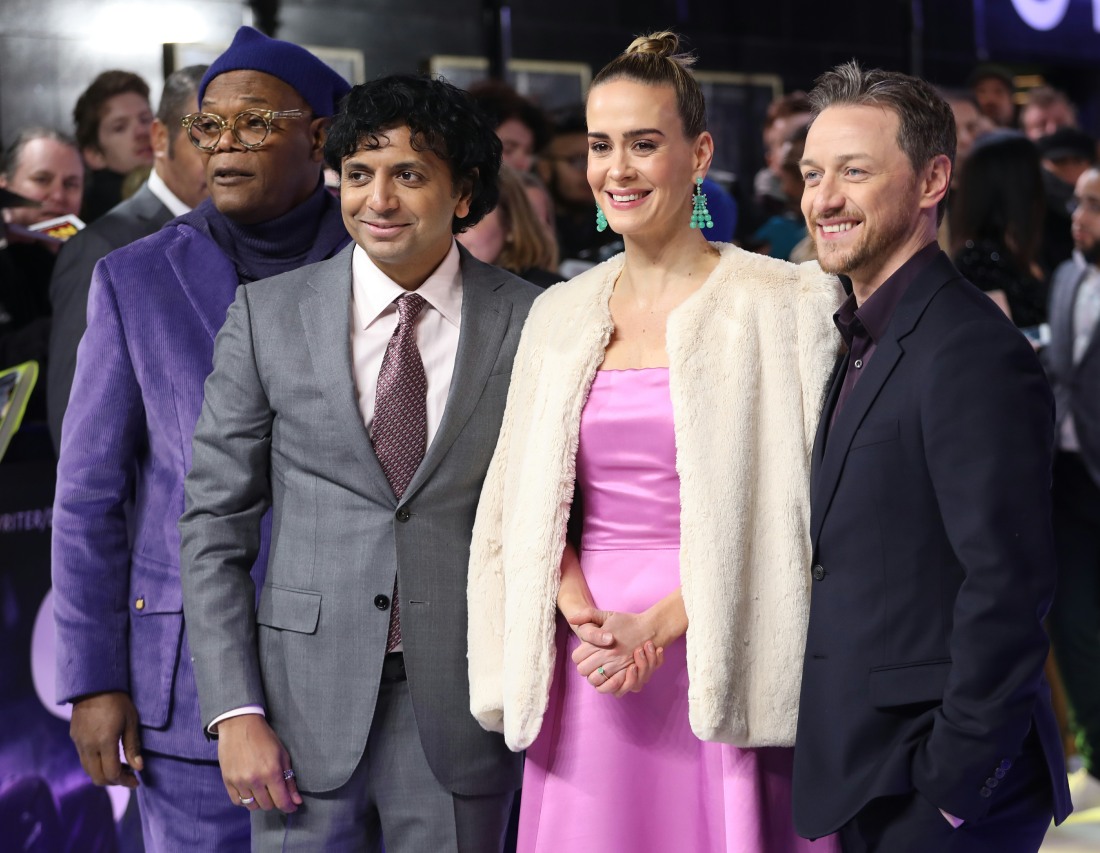 The big London premiere of Glass was held last night in Mayfair. All of the stars came out, and I really want to believe that they're proud of this film. They should be, because Glass looks awesome (to me). Unbreakable is easily one of the most underrated films of M. Night Shyamalan's canon, and since its release in 2000, it's become something of a cult classic. Split was not billed as a sequel to Unbreakable, but at the end of that film, viewers learned that it took place in the same "superhero" universe (via a brilliant cameo by Bruce Willis). Glass puts together the three men – James McAvoy, Samuel L. Jackson and Bruce Willis – with Sarah Paulson's psychiatrist who doubts the whole superhero thing.
For the London premiere, James McAvoy looked gorgeous, per usual, because that man is FINE. Samuel L. Jackson wore all-purple, and Bruce was barely photographed. Sarah wore an ensemble from Prada which… it's not the worst. Sarah's style is so wacky, it feels like she was really trying to go for a more conservative look. But then she made funny faces in a lot of the photos, and it just looks like she had a ball working with these guys. I bet Sam and James loved working with her.
Also: as much as I want to believe Glass is the great sequel we've always needed, the reviews aren't great. Gizmodo calls it "unsatisfying" and "a major disappointment." Vox called it "deeply unsatisfying" as well, and Rotten Tomatoes currently has it at 38% rotten with top critics.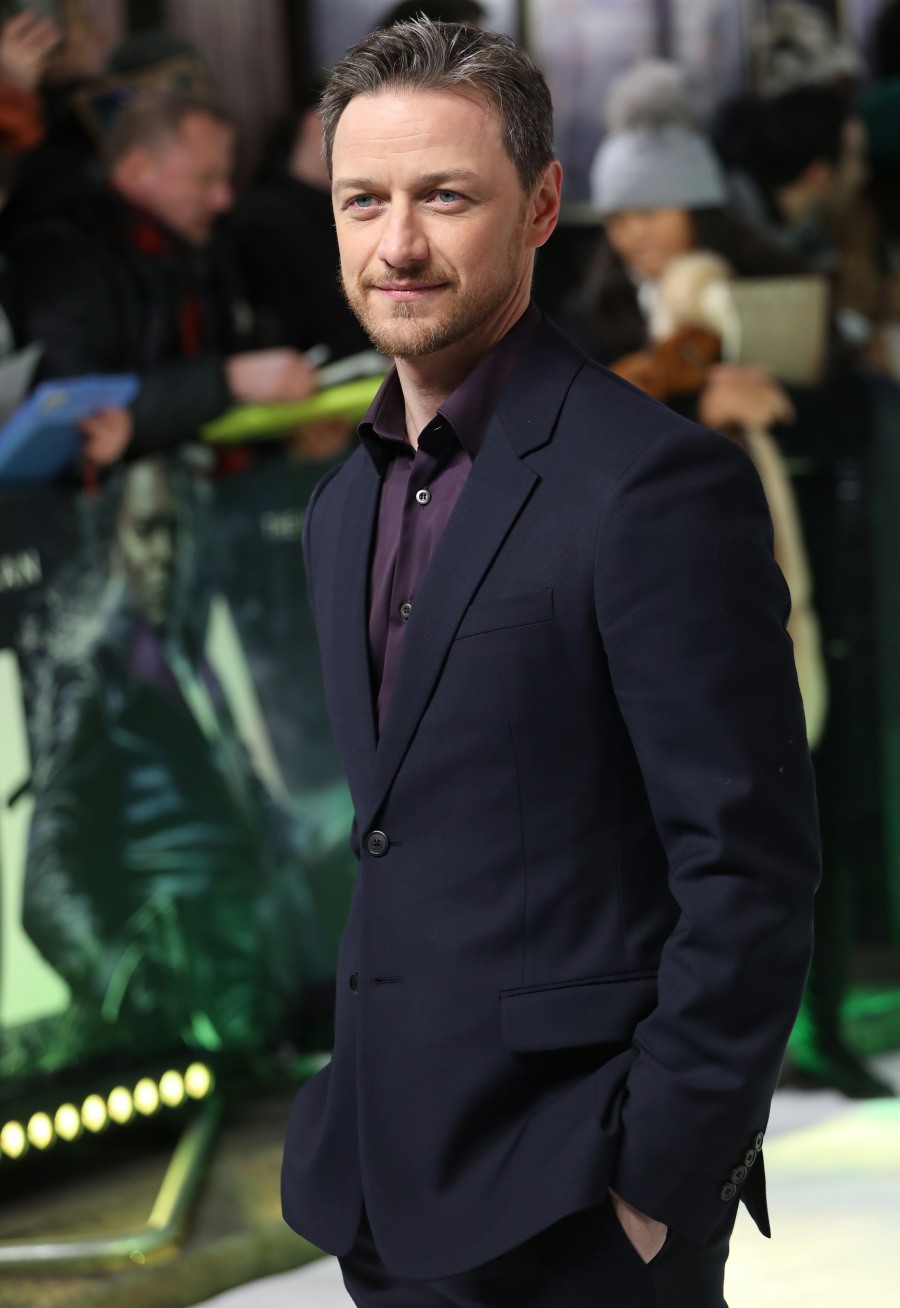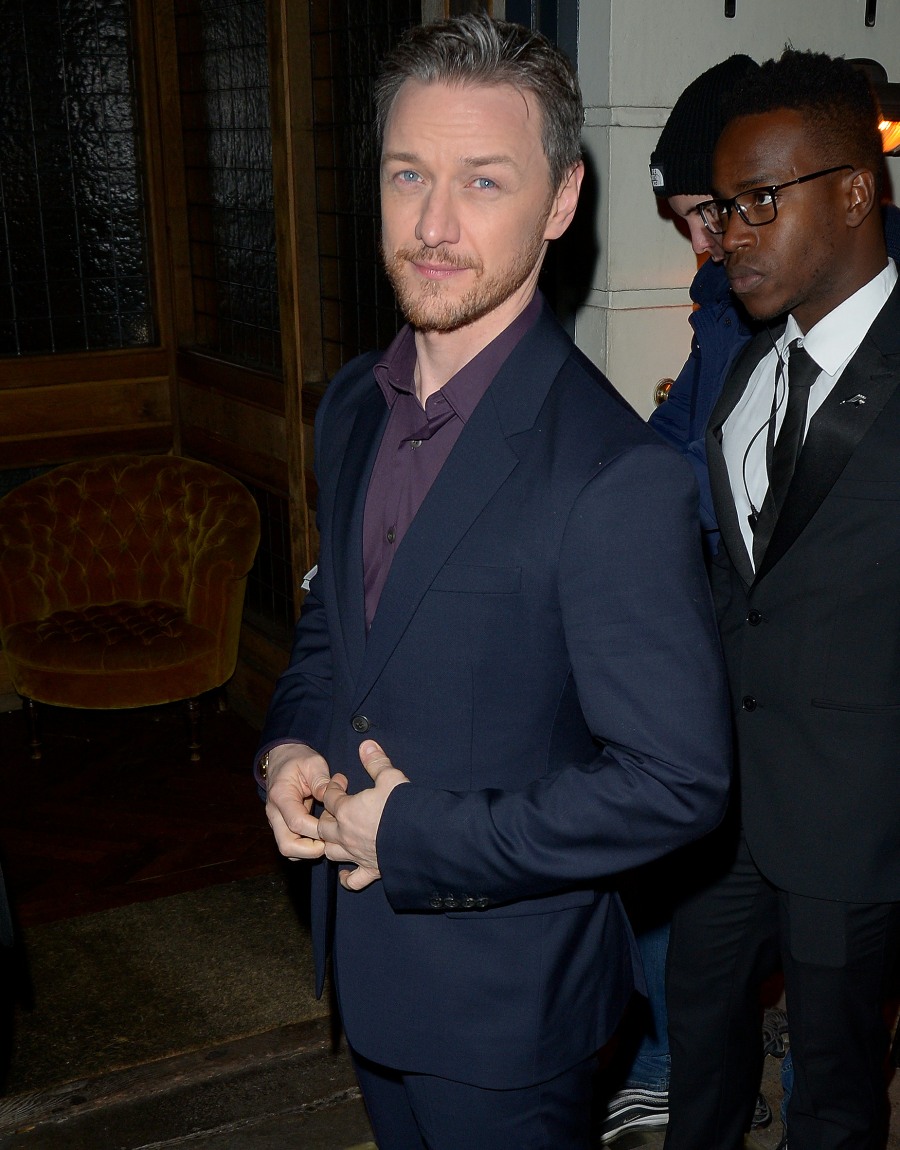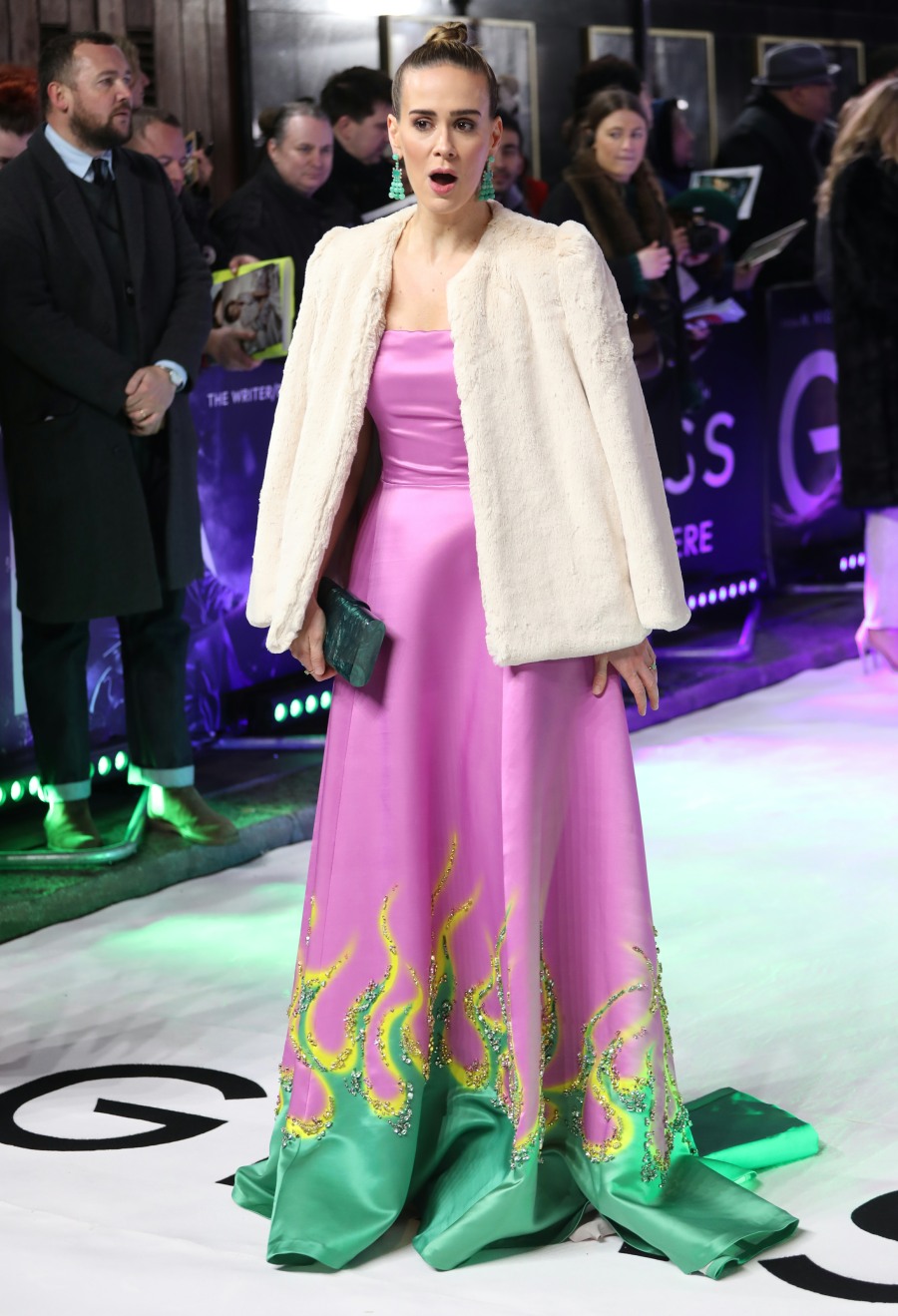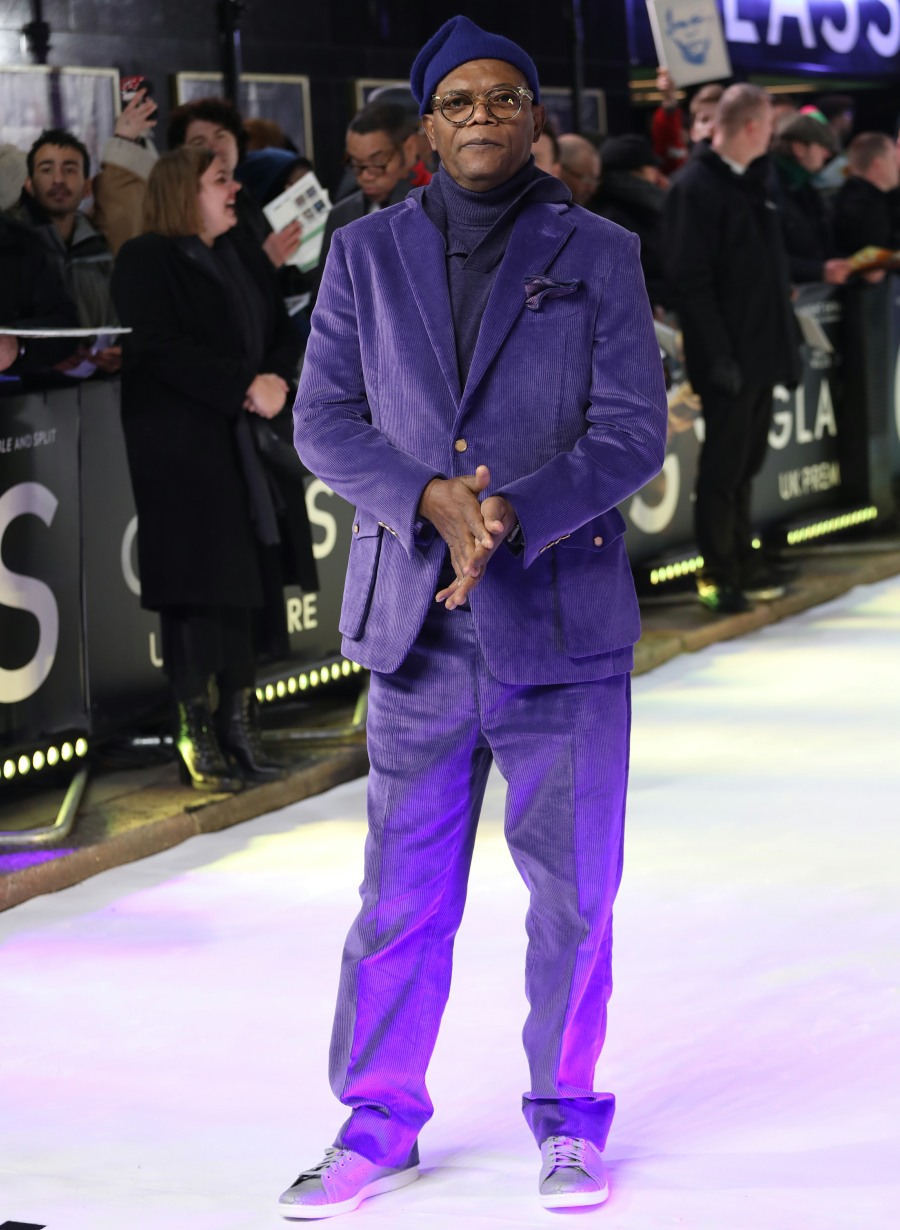 Photos courtesy of WENN.