Gina Rodriguez covers the February issue of Cosmopolitan magazine. They put her in a green gathered dress with a blue cardigan and it looks bizarre. Those two pieces don't go together. Gina talks about what it's like to be famous and how hard that can be. She doesn't sound like she's complaining, just like she's explaining what it's like for her. It sounds like she felt isolated and overwhelmed in the first few years of her fame. She realized that having her dreams come true wasn't as incredible as she expected. She did meet the love of her life on the Jane The Virgin set though. Joe LoCicero had a bit part in season two and they fell in love.
She started having anxiety
The anxiety started coming, like, two years into Jane. I had my first panic attack at a sushi restaurant. All of a sudden, I thought I was going to die, and people are taking pictures. It was horrendous. There are a lot of things in the manual of living out your dreams that you don't know about. Like you don't have any more friends. You never go out to eat. You never see your family, your boyfriend…

On her fiance, Joe LoCicero
Dating Joe was a new experience for me because I put myself first. For so long, I put every man in front of me. As a successful woman, it is so hard because of our cultural norms that, like, the man has to be the breadwinner! And the man has to be the more powerful one. It was so difficult for me to find a man who didn't want me to dim my light for his ego.

On people talking catty about her body
I remember my first cover shoot. I heard them ­whispering, 'When she stands like that, it doesn't look good.' Those comments feel like knives from across the room. I can hear you! And who fucking cares if it doesn't look attractive? This is the way I look when I sit. My sh-t folds!

On self acceptance
I finally love my bod. I let go of the anxiety and the fear of not looking beautiful. Because it's not about the picture. It's about the fact that I stand on this cover with every Latina who wished she saw herself reflected. Because it's not my face—it's the 55-million-plus girls who are like, 'Holy shit! We belong.'
I could relate to her saying she put men first and tried to be aware of their fragile egos. She's 34, if she's realized this already and found a man who lets her be herself then she's way ahead. You can see how much she and Joe adore each other too, it comes through even on the red carpet.
Also, I disliked Annihilation but her acting was superb. She really stood out without overacting. She was also great on Deepwater Horizon.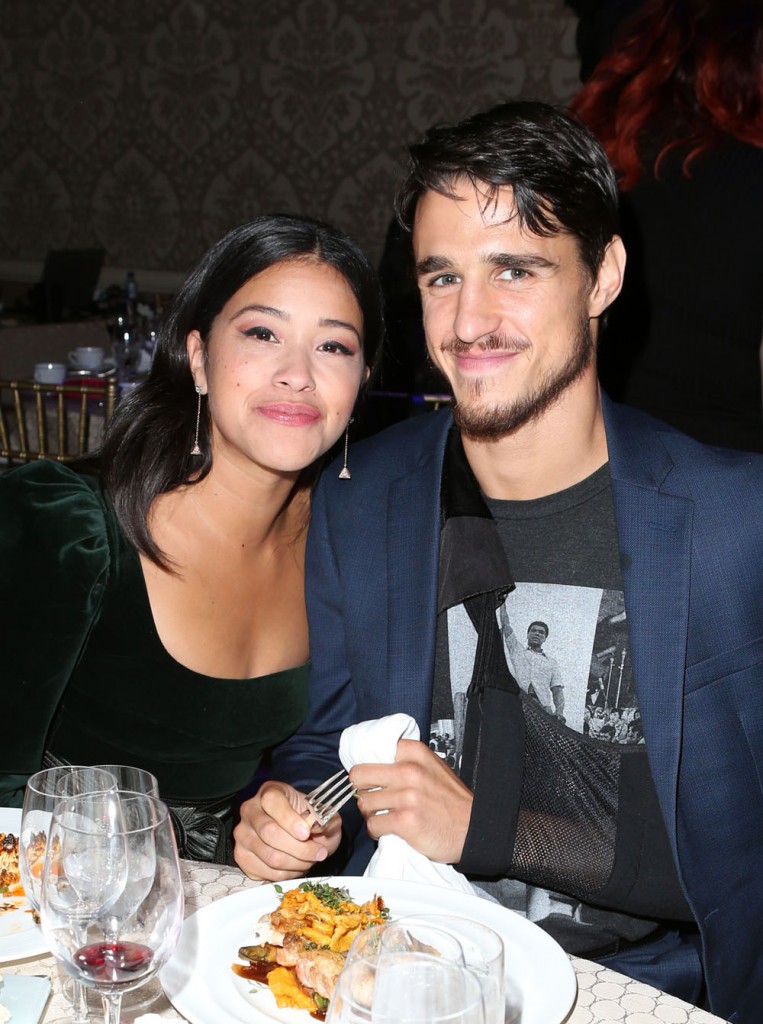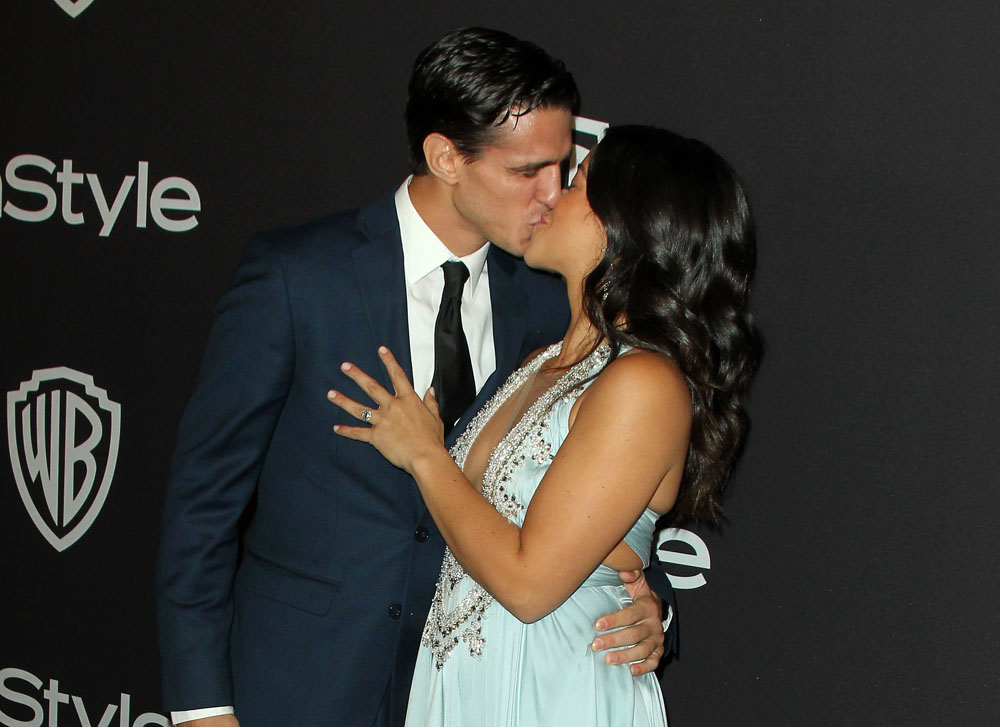 Read @hereisgina's entire cover interview for more on her 🌟superstar🌟 moment: https://t.co/jxVNxo0jaZ

— Cosmopolitan (@Cosmopolitan) January 10, 2019
photos credit: WENN and Cosmo