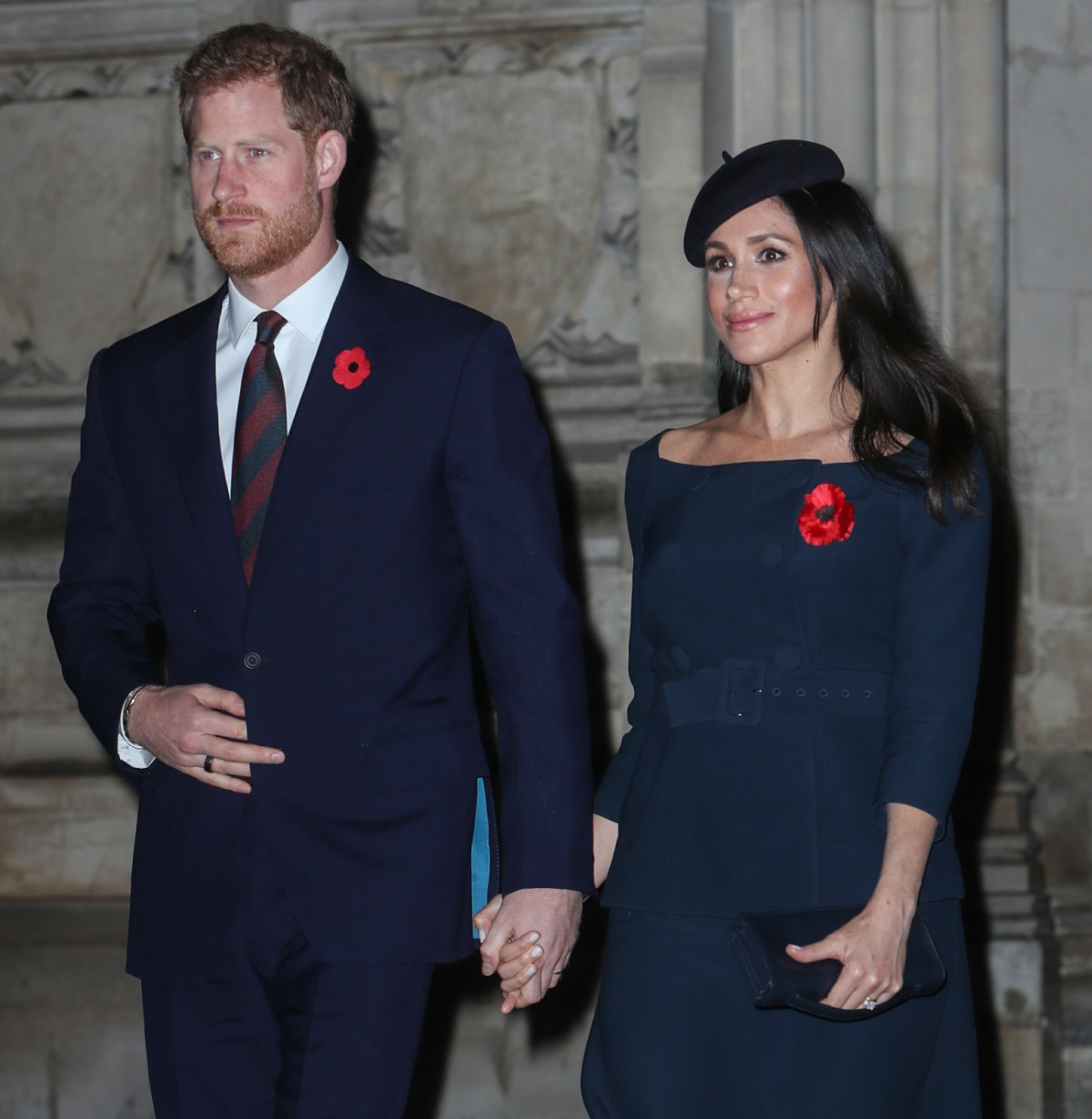 To be fair to the British and American tabloids, it takes a moment for them to change directions. Gossip is an unwieldy ship sometimes, and it can take some time to reverse course. So it is with the Duke and Duchess of Sussex, and the smear campaign against Meghan. A lot of outlets were prepared to ride the "feud" between Meghan and Kate for months, if not years or decades. They were also gleefully looking forward to writing tons of stories about Duchess Difficult, the shady title they've given to Meghan. Meghan is ready for a new story though, which is why she did that surprise even yesterday, and why she seemed to be saying "let's turn the page." But, as I said, there are still outlets with all of these stories about how sad she is and how Harry is very disturbed. To be fair, those stories might be true too. I actually think this one is true:
Prince Harry can't help but feel responsible for his pregnant wife Duchess Meghan's unhappiness over a stream of negative stories and public criticism.

"Meghan made a huge sacrifice by moving across the pond, away from her mom and friends," an insider reveals in the new issue of Us Weekly. "Marrying into the royal family isn't anywhere near as glamorous as it seems, so in a lot of ways Harry feels responsible for Meghan being so miserable."

A source close to the duchess adds that the 34-year-old prince "takes any attack on Meghan very personally. He's wanted to publicly make a statement many times defending Meghan and addressing the false rumors. But was advised not to."
I believe that. I believe Harry wants to be more proactive in how he and Meghan deal with all of the terrible (and racist) headlines and stories. But Kensington Palace communications people are telling him "no, you can't." Which is another reason why Meghan and Harry are getting their own dedicated staff too – they want to have a different kind of relationship with the press, and be able to react to some sh-t that crosses the line.
Meanwhile, regarding the "Duchess Difficult" moniker that palace staffers allegedly gave her (I think it was made up by British tabloids, but whatever), Elle Magazine ran a piece in which palace sources insisted that Meghan's staffers actually "admire her drive" and she is "well liked" among palace staffers, who are ""excited by her ideas and enthusiasm."
And finally, we're going to get a lot of Meghan next week! Harry and Meghan will visit Birkhead for a day of activities on Monday. Then on Wednesday, Meghan will make a solo visit to one of her new patronages, The Mayhew, which will probably involve a photo-op with dogs and cats! Then later that day, Harry and Meghan will attend the premiere of Cirque du Soleil's Totem, a premiere event which will benefit Sentebale. YAY.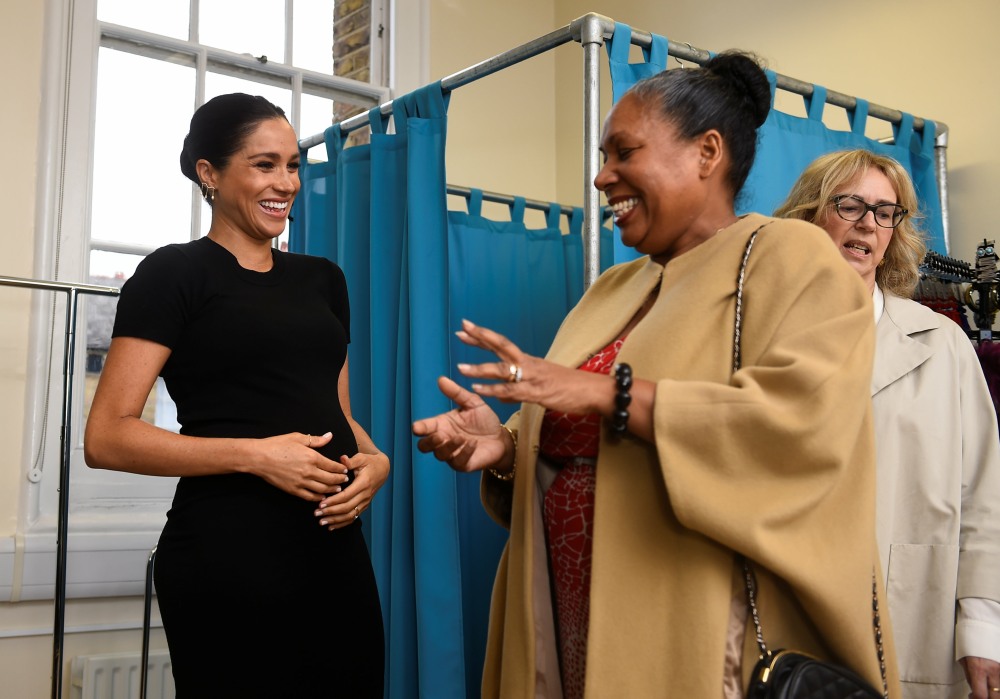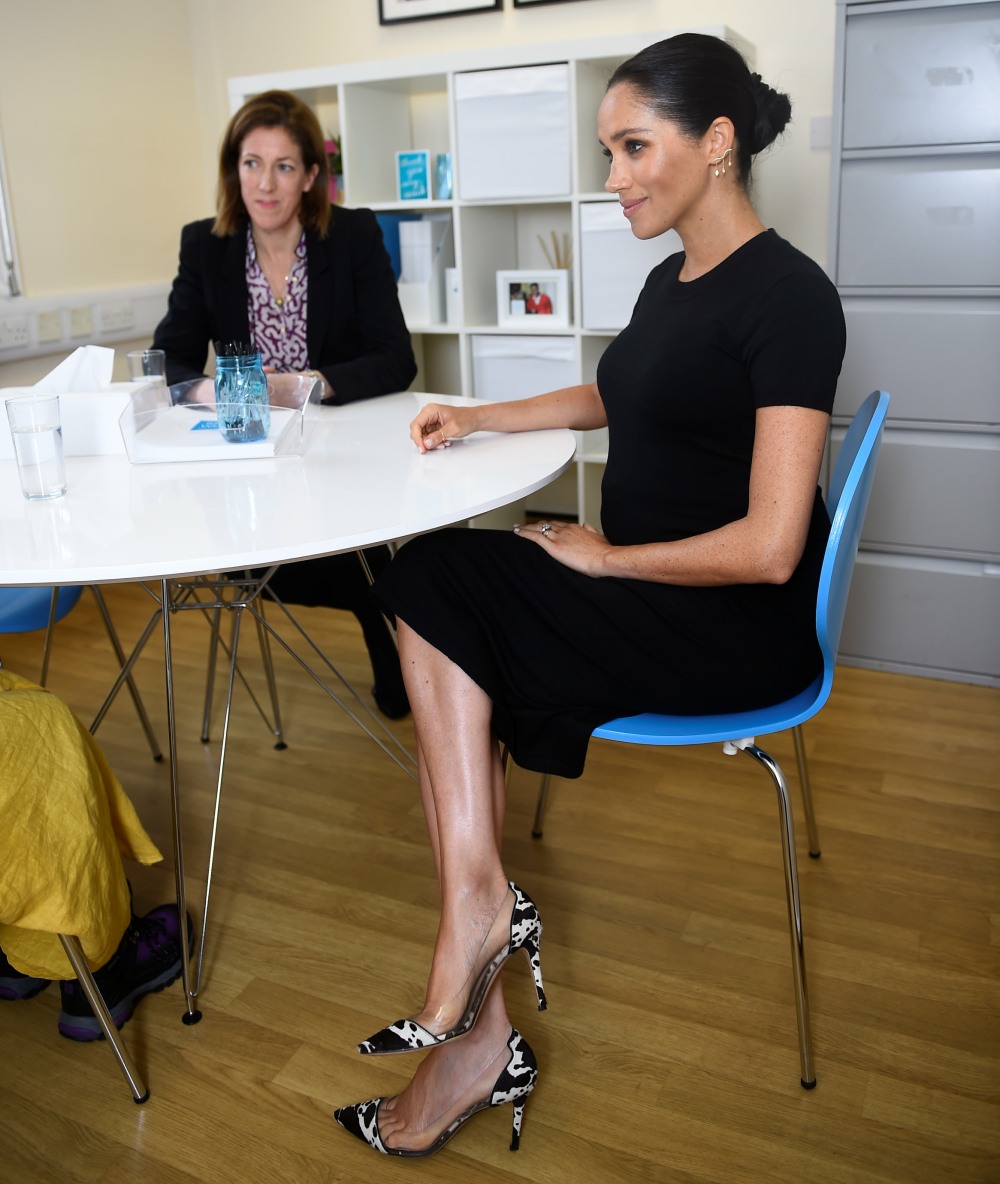 Photos courtesy of WENN, Avalon Red.