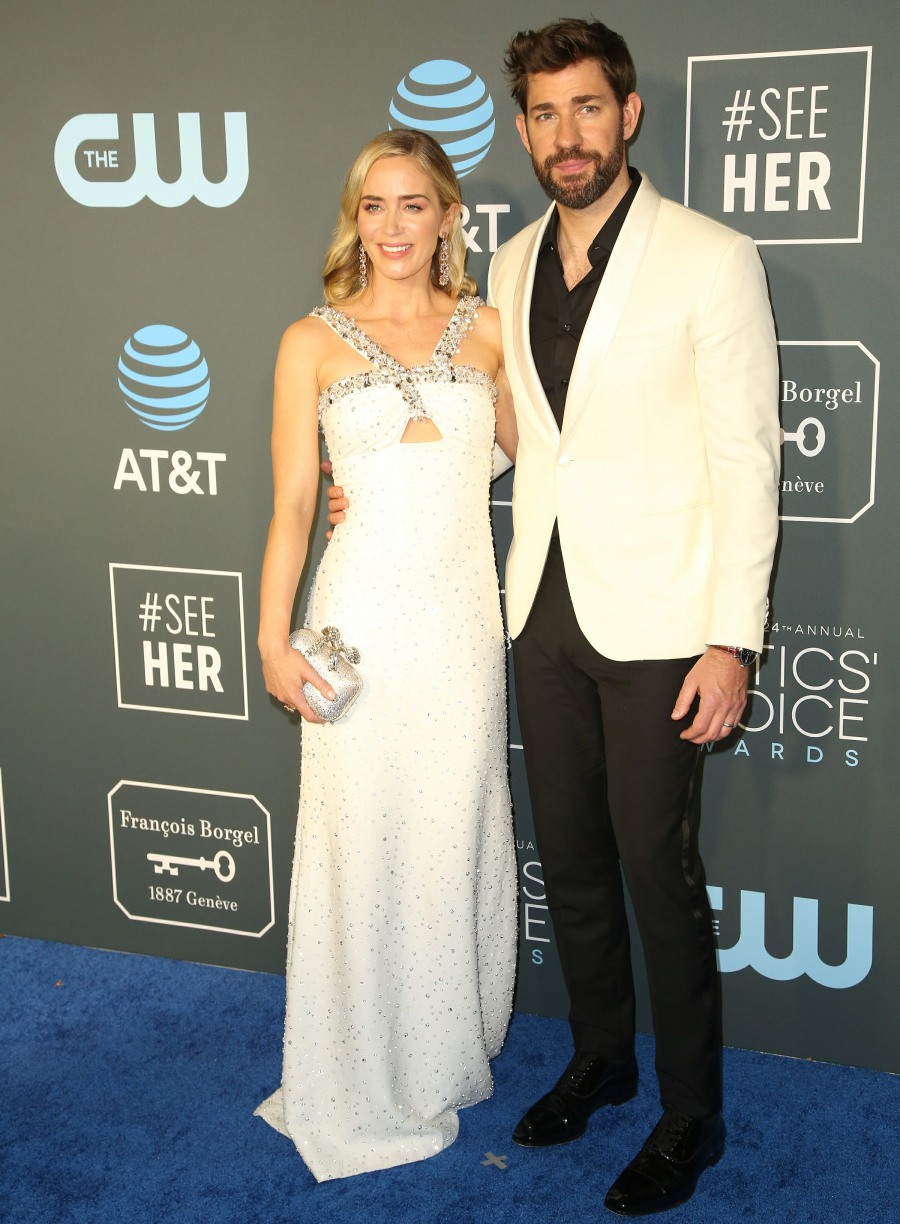 I've been low-key watching the course-correction for Emily Blunt's Oscar campaign over the past month. I'm not even sure that Disney believed in Blunt's performance in Mary Poppins Returns to really put some money and effort behind her, at least for awards. Disney obviously wanted the film to do well financially, but I get the feeling there were people at Disney who were sort of surprised that Emily got nominated for anything. There's just a feeling of Emily going "oh, you mean I have to attend all of these awards shows? I guess I'll get some dresses last-minute." This Prada gown feels like something she chose because she only realized on Saturday that she'd have to go to the Critics Choice. Kind of boring, and not really her style.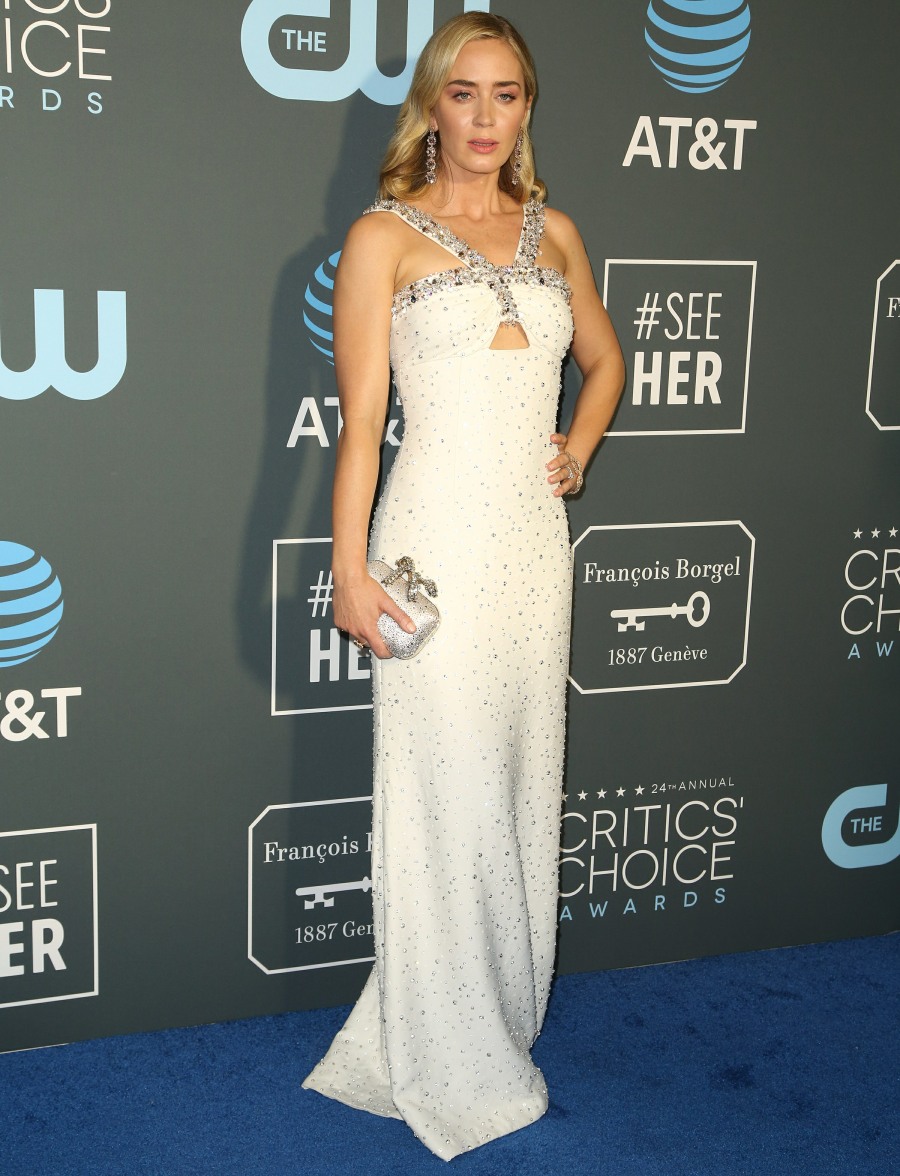 Emmy Rossum's Ralph Lauren look appeals to me because it's SO '90s. The thick velvet, the pale skin, the too-tight hair, the dark lipstick, the choker necklace. I thought this was the height of sophistication in 1995. The dress itself is great – I love velvet, even though this feels a bit Christmas-y. I think her styling could use some help though.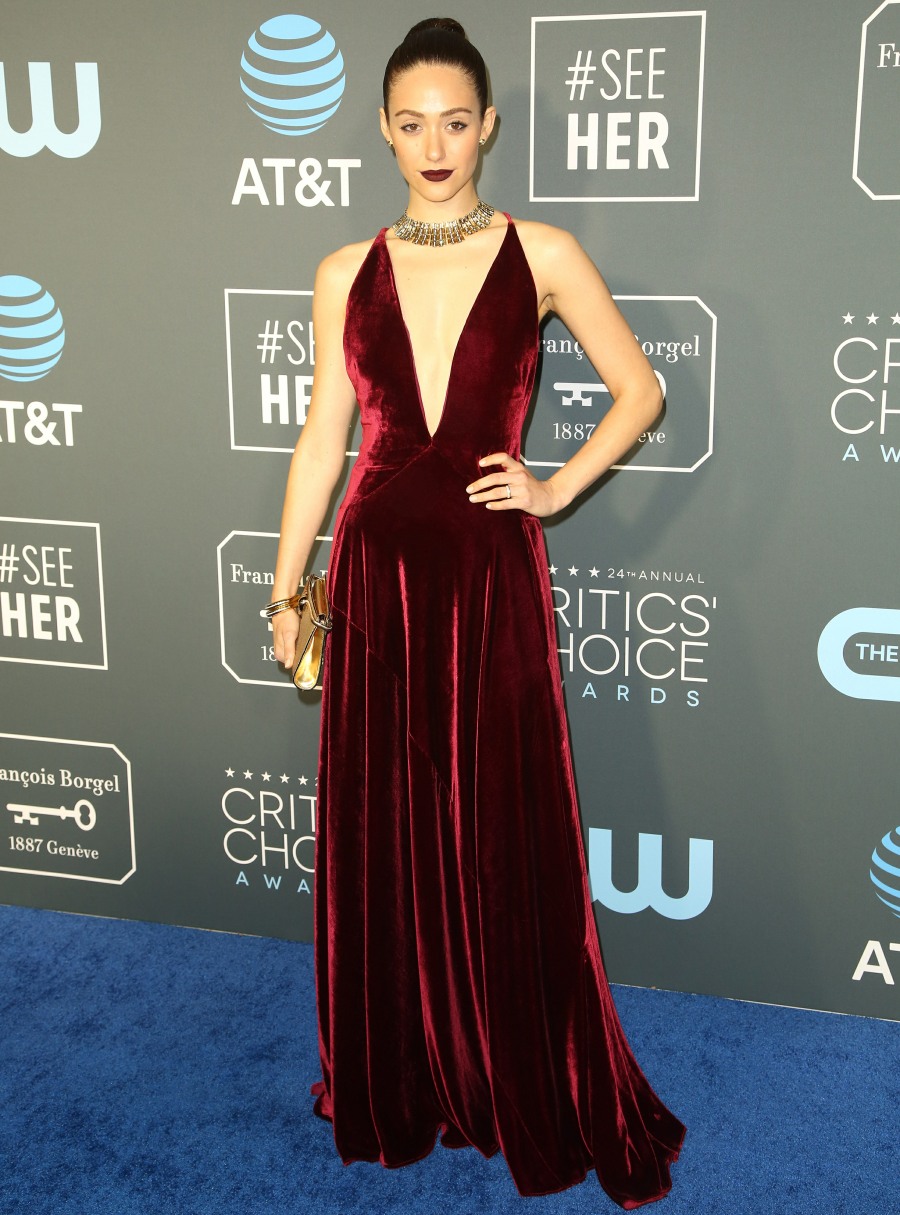 Sandra Oh in Prabal Gurung – the simple dress was overshadowed by Sandra's big hair. My hair looks like this when I go to sleep with wet hair, but my hair can't keep a curl to save its life. So I'm jealous that Sandra gets to experiment with wild, curly hair, even if it doesn't look great.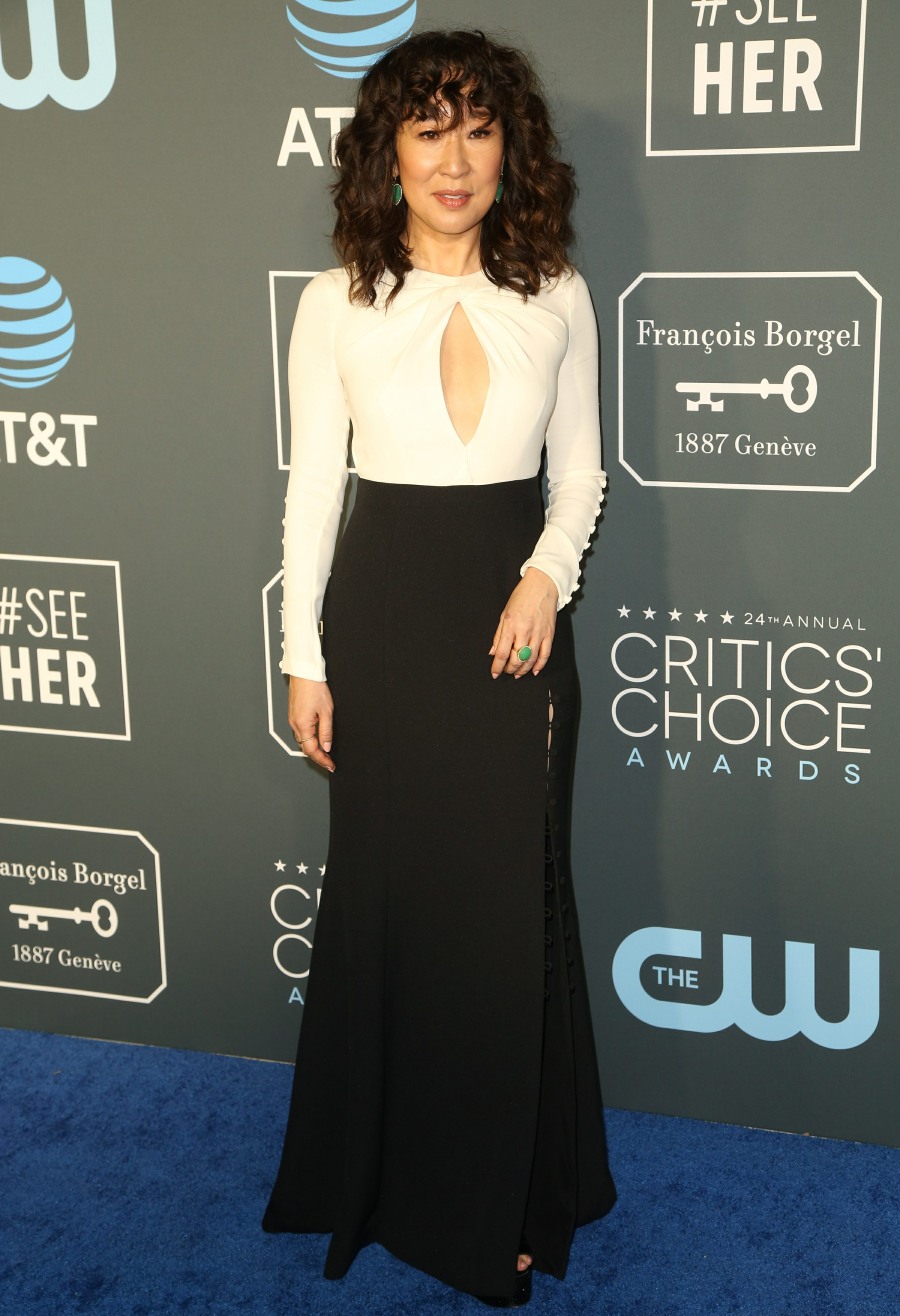 Laura Harrier in Louis Vuitton – very pretty, simple, not crazy. I'm shocked this is LV, honestly.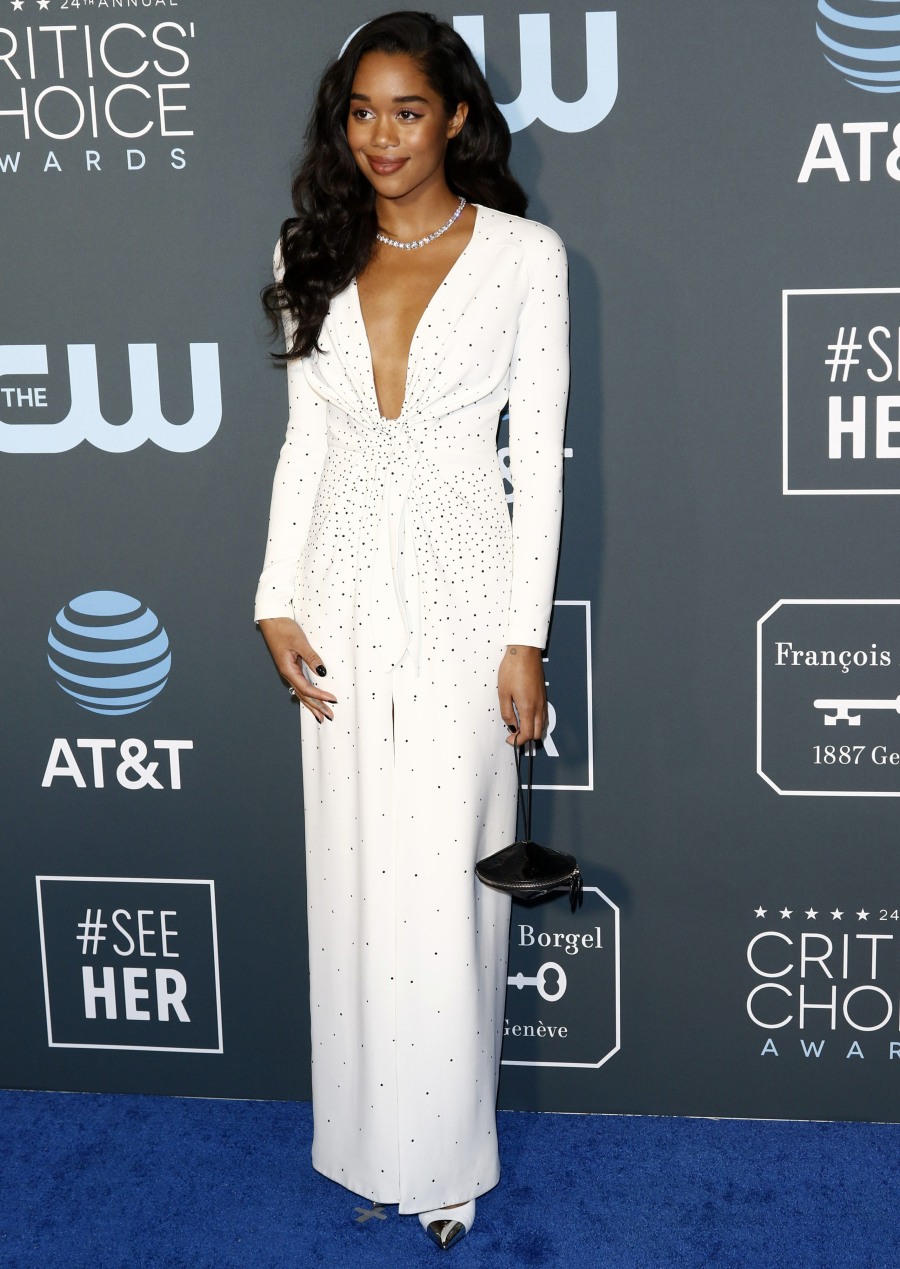 I feel like so many people forget that one year ago, Allison Janney was doing the rounds as part of her ultimately successful Oscar campaign. Chica has an Oscar! No one remembers that. So she's making the rounds this year as a victory lap. She wore this Alberta Ferretti jumpsuit thing which… looks comfortable and cool.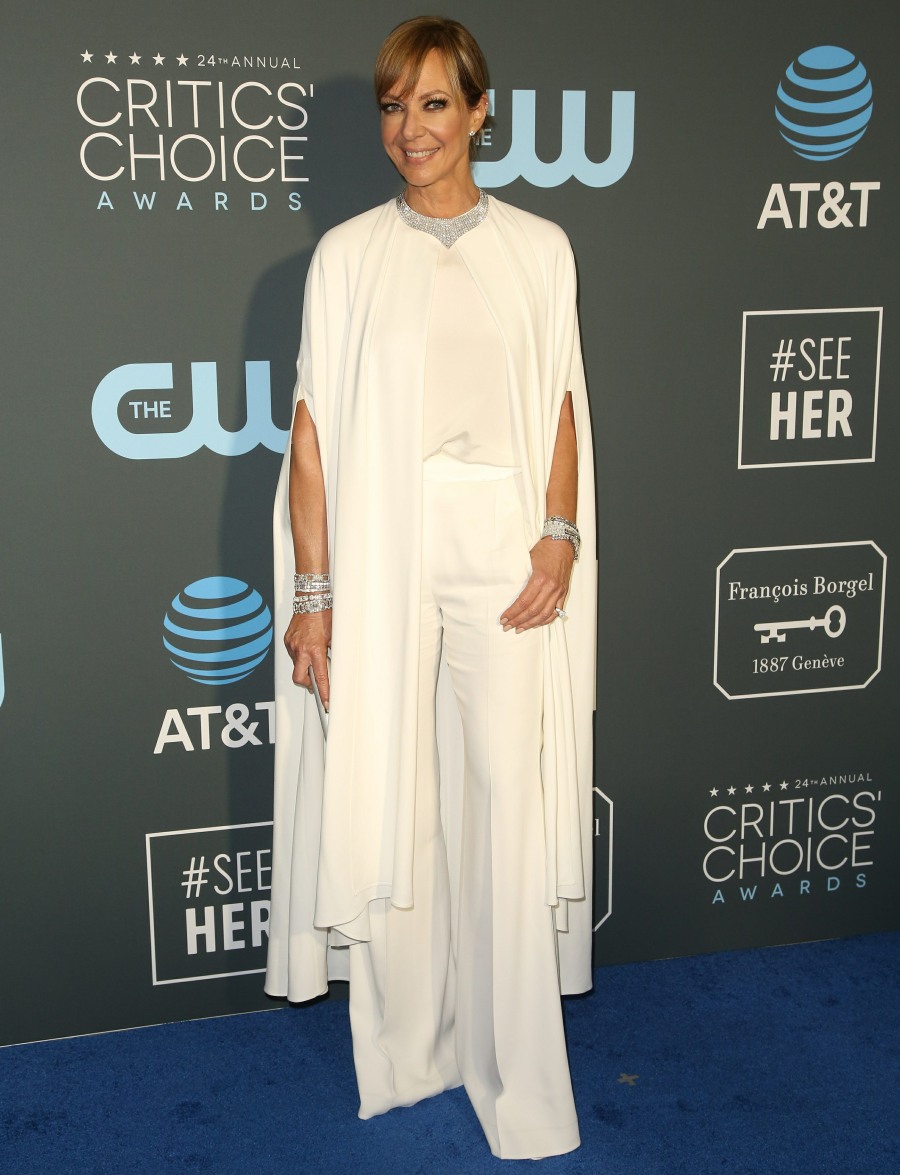 Photos courtesy of WENN.