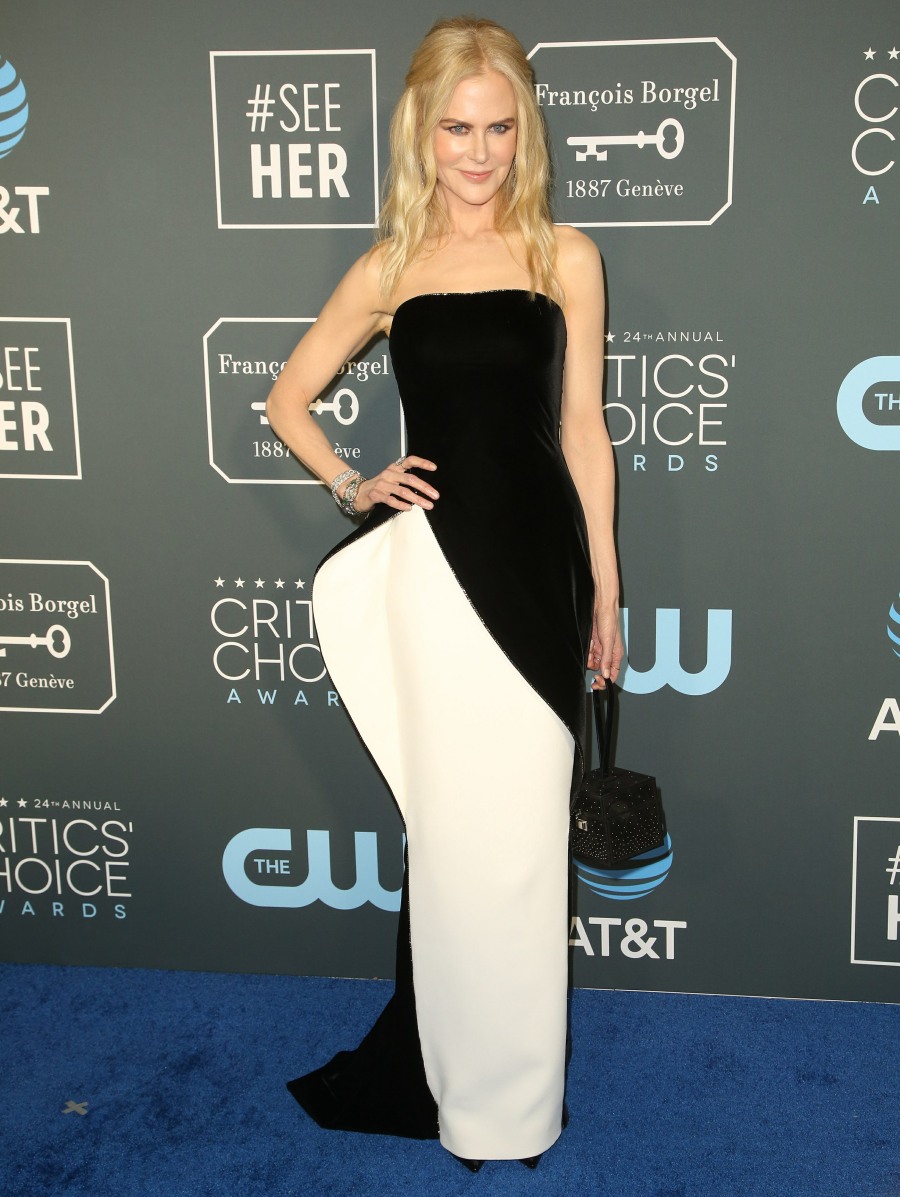 Life is nothing more than a Nicole Kidman Awards Season. Kidman Awards Seasons are forever – they are always happening, and she is always enjoying herself. Nicole had about 23 films out in 2018, and so she's being nominated here and there for various performances. So every single weekend, Nicole attends like five different events. Not every look is going to be a winner. While Nicole was on-trend for the night (so many black-and-white dresses, my God), this Armani was just kind of…meh. I like that she went structural, but it still wasn't that interesting. Her hair was a mess too.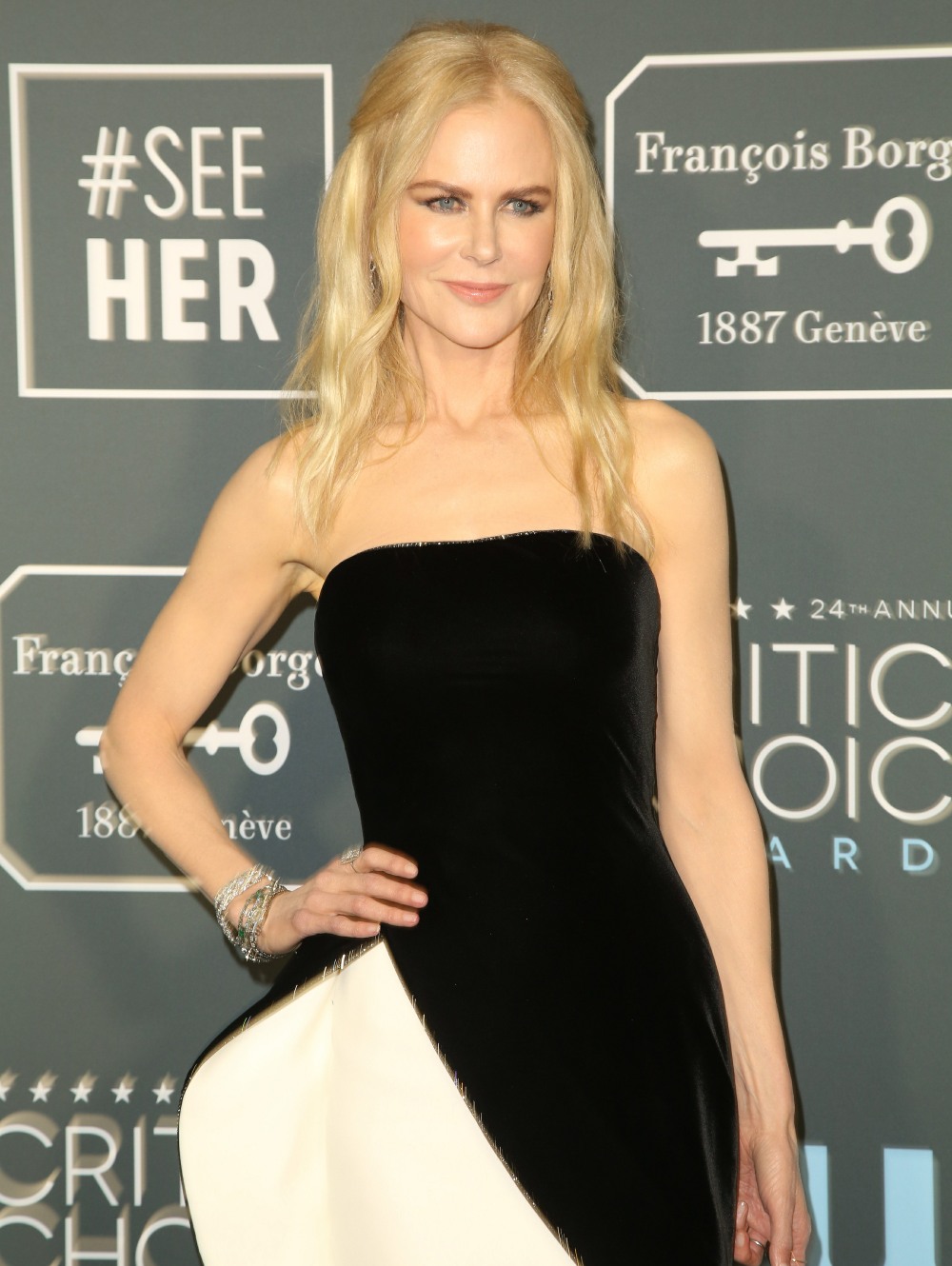 Claire Foy in Balmain – she won some special award for all of her work in TV and film, and she seemed slightly embarrassed to be there. I like that she just kept it simple with this jumpsuit ensemble.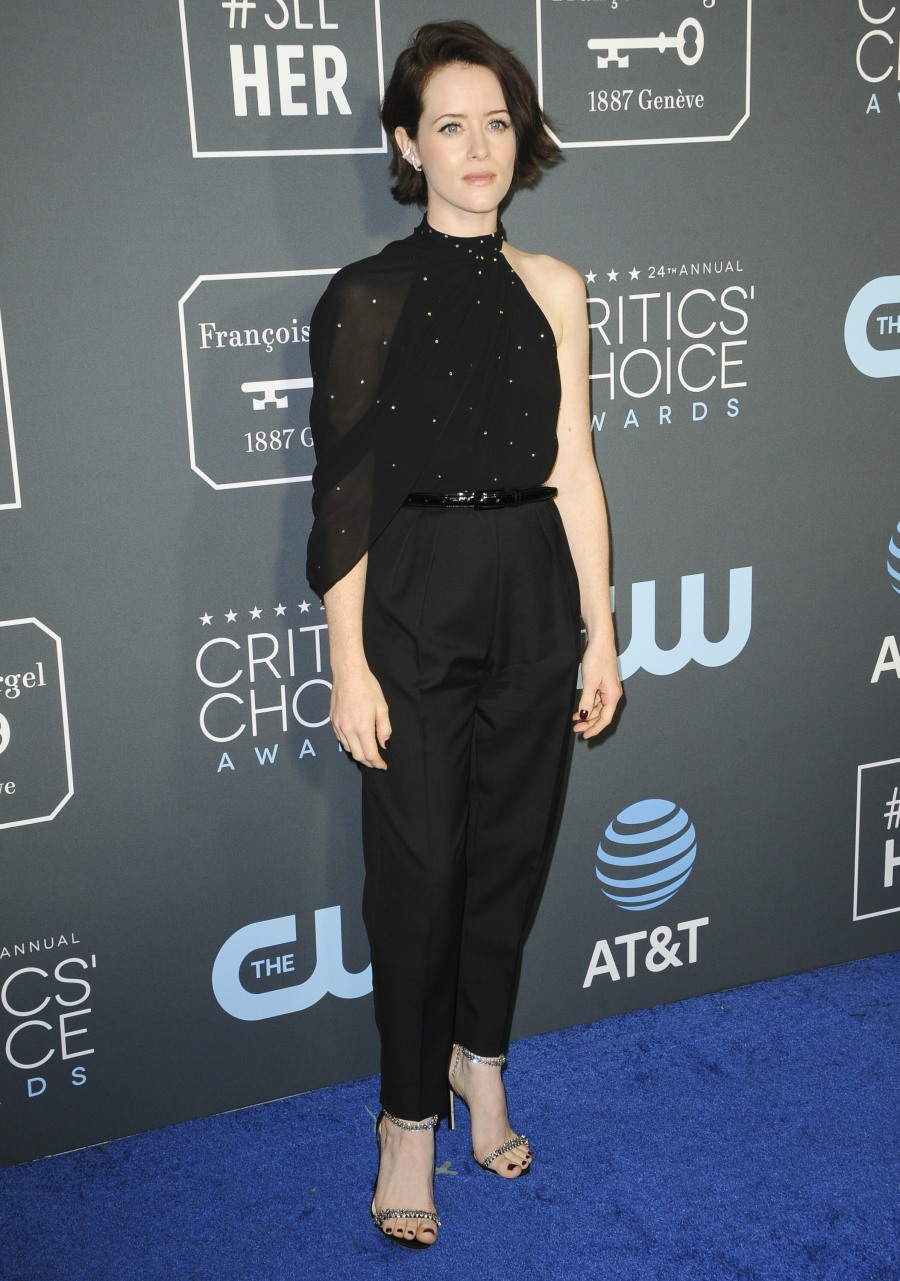 I appreciate that there are several actors who are mixing it up sartorially this awards season. Timothee Chalamet is one, and Rami Malek is another. Rami isn't just doing the standard dark-suits for low-key awards shows. Now, he's showing off his dandy side. I like this pale Givenchy suit on him, but I think it might have looked better with a regular tie, rather than the bow tie.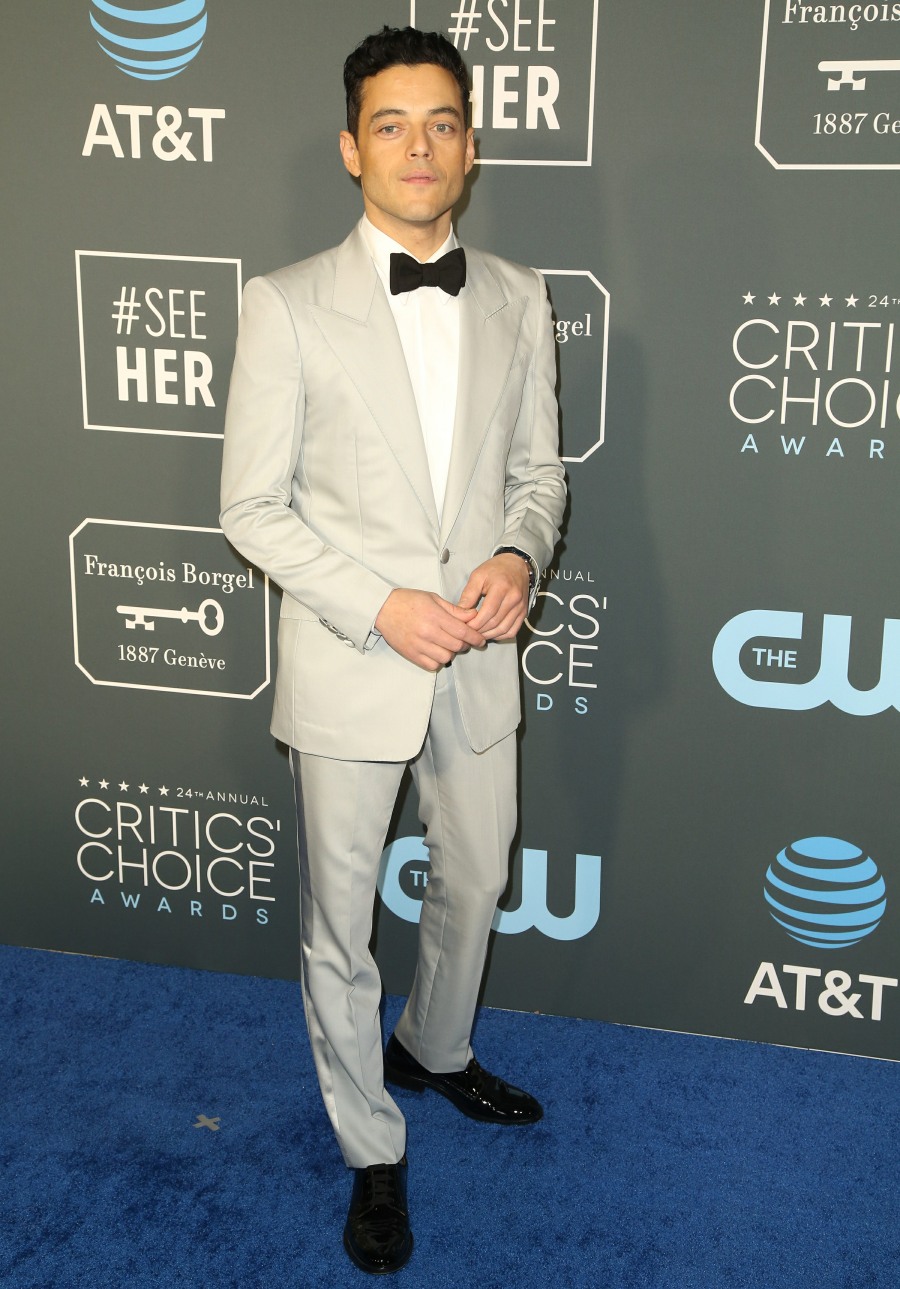 I'm so glad Rami's girlfriend and costar Lucy Boynton saved money by recycling her grandma's shower curtain. This dress is Gucci. At least she stood out in the sea of black-and-white dresses, I guess.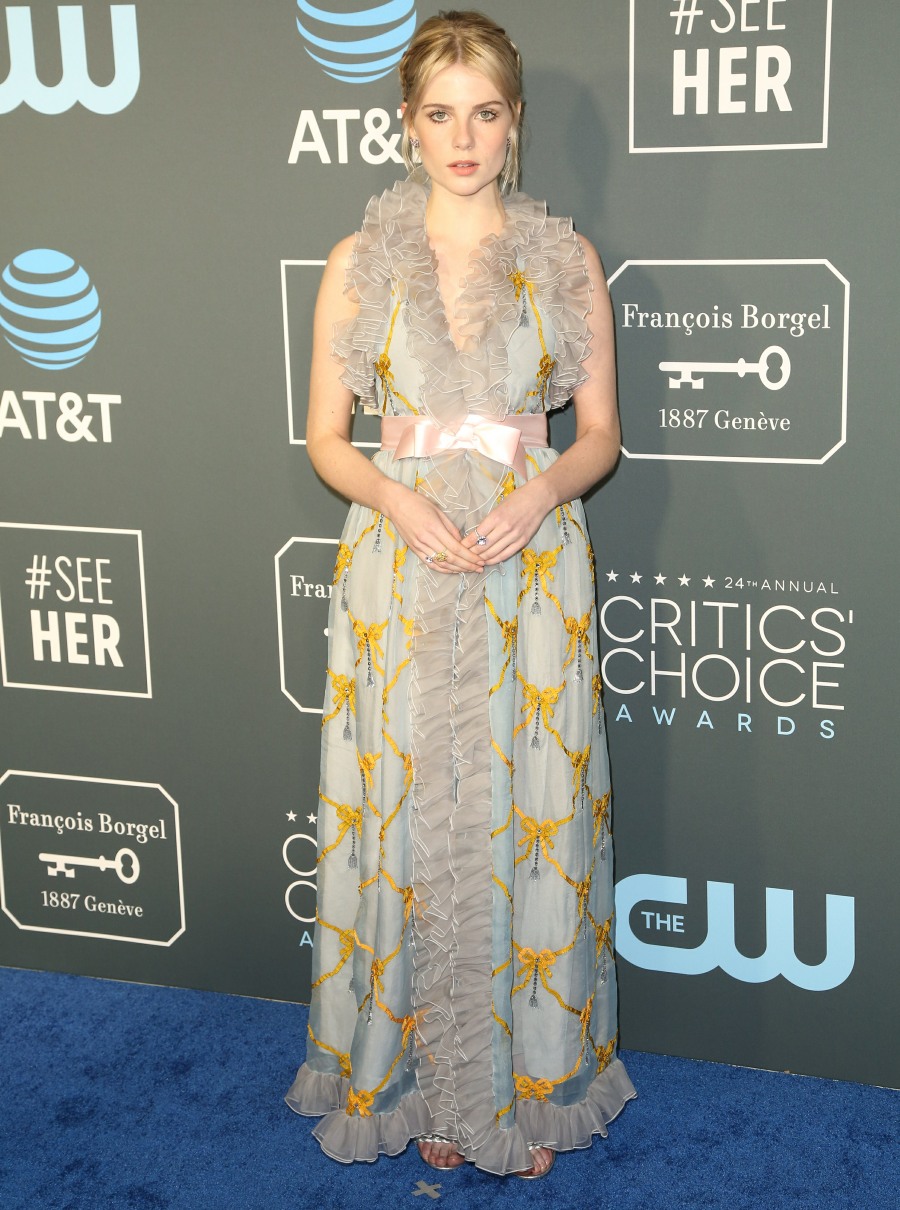 Elizabeth Olsen in a velvet Alexandre Vauthier cocktail dress- I was surprised we didn't see more short cocktail dresses at the Critics Choice, and this is a good one. It's simple and I hope she gets to keep it, because she can wear it to anything. The problem here is her hair – some women can pull off the bangs and fringe, and some can't.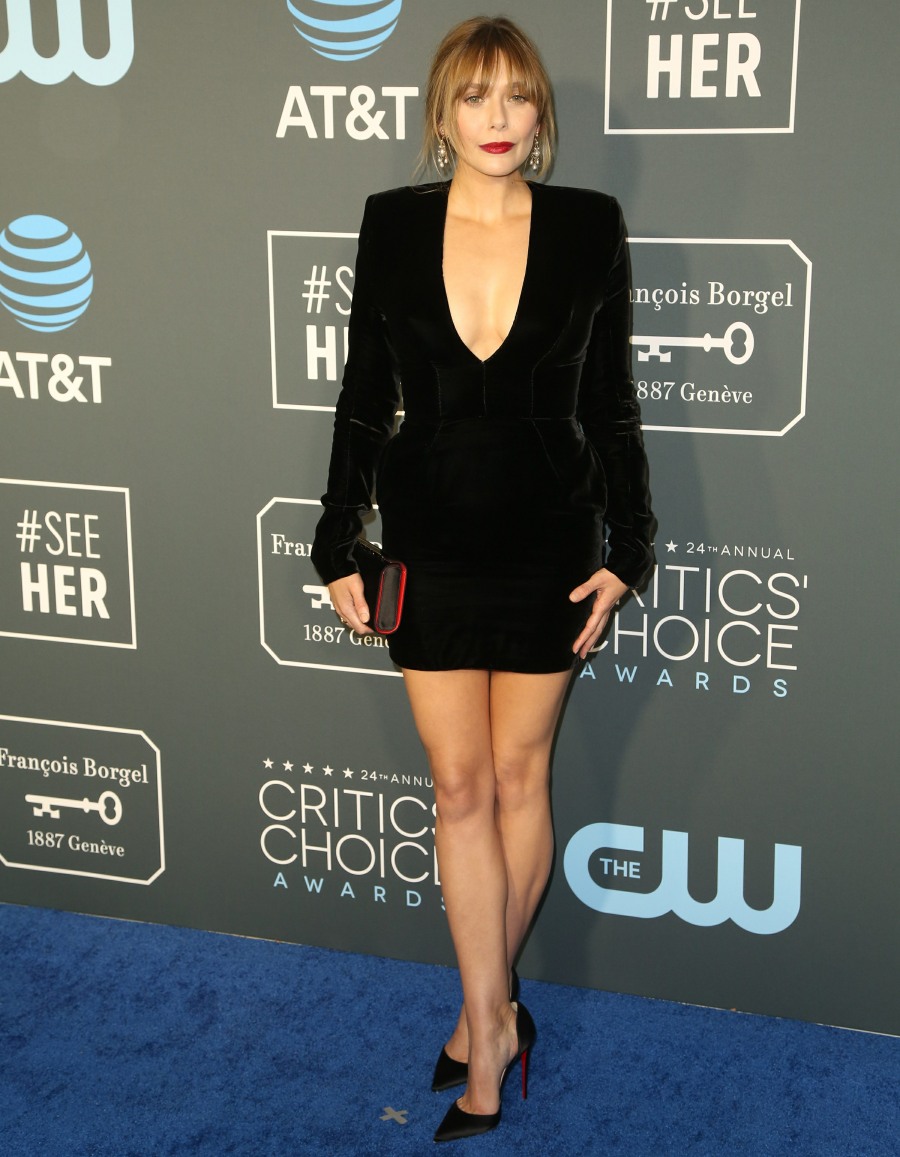 Photos courtesy of WENN.