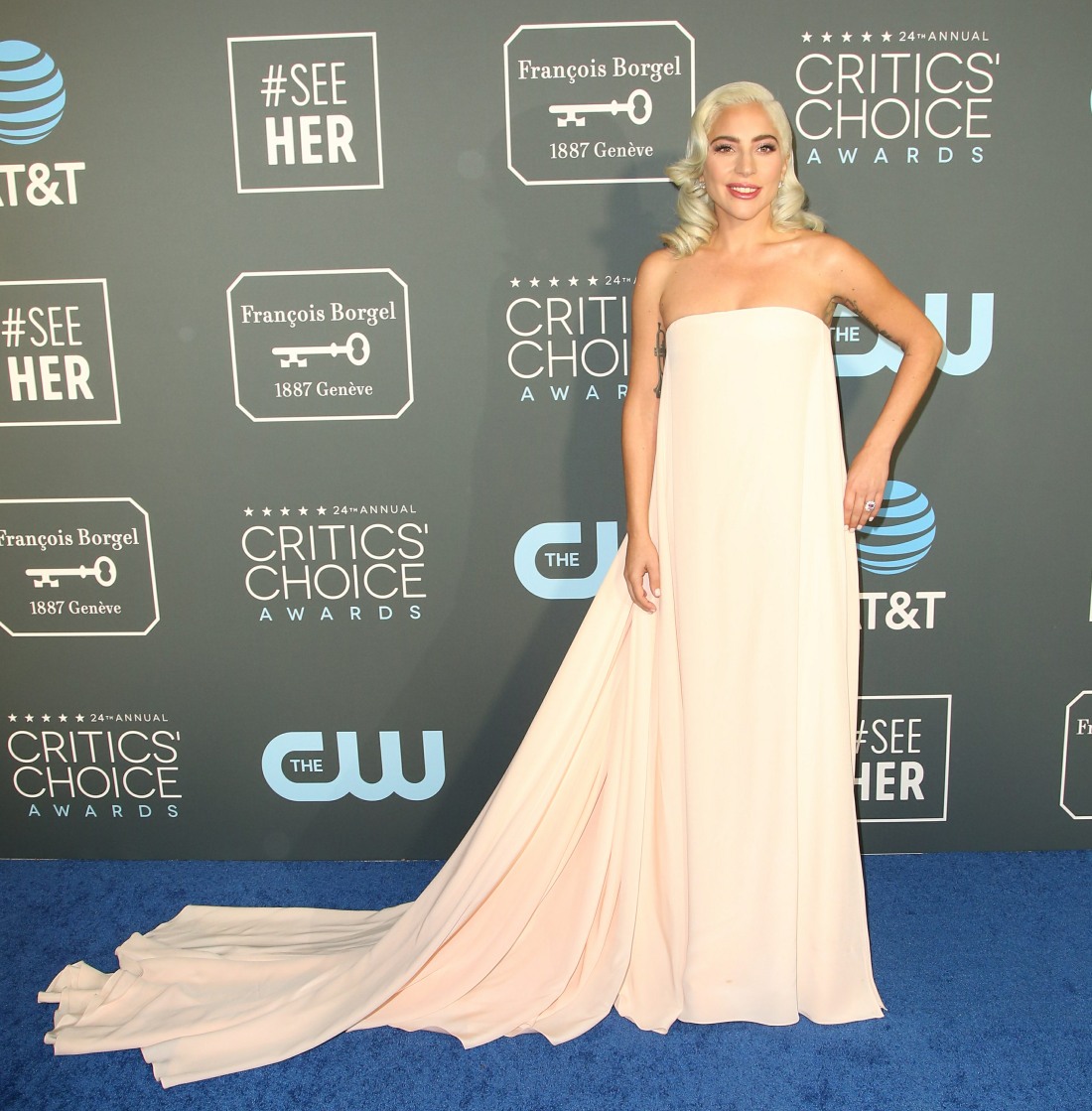 The Critics Choice Awards were last night, and good lord they were low-budget. It's like the feed to the show went out at the CW for minutes at a time, there were commercial breaks in the middle of speeches, and very few people in the room were even paying attention to the awards being passed out. Still, the awards did solidify some storylines and campaigns – you can see the list of winners here. I think the Critics Choice showed that Lady Gaga's Oscar campaign is still alive. She's facing stiff competition from… Glenn Close? Gaga and Glenn both won Best Actress, and Gaga also won Best Song. Gaga was so happy that she finally got to do the "surprise reaction" she had been practicing for months. Gaga left the blue hair at home, thankfully – she went glam in this Calvin Klein column sack dress which I actually love. It read as off-white in some photos, but it was actually a very pale pink.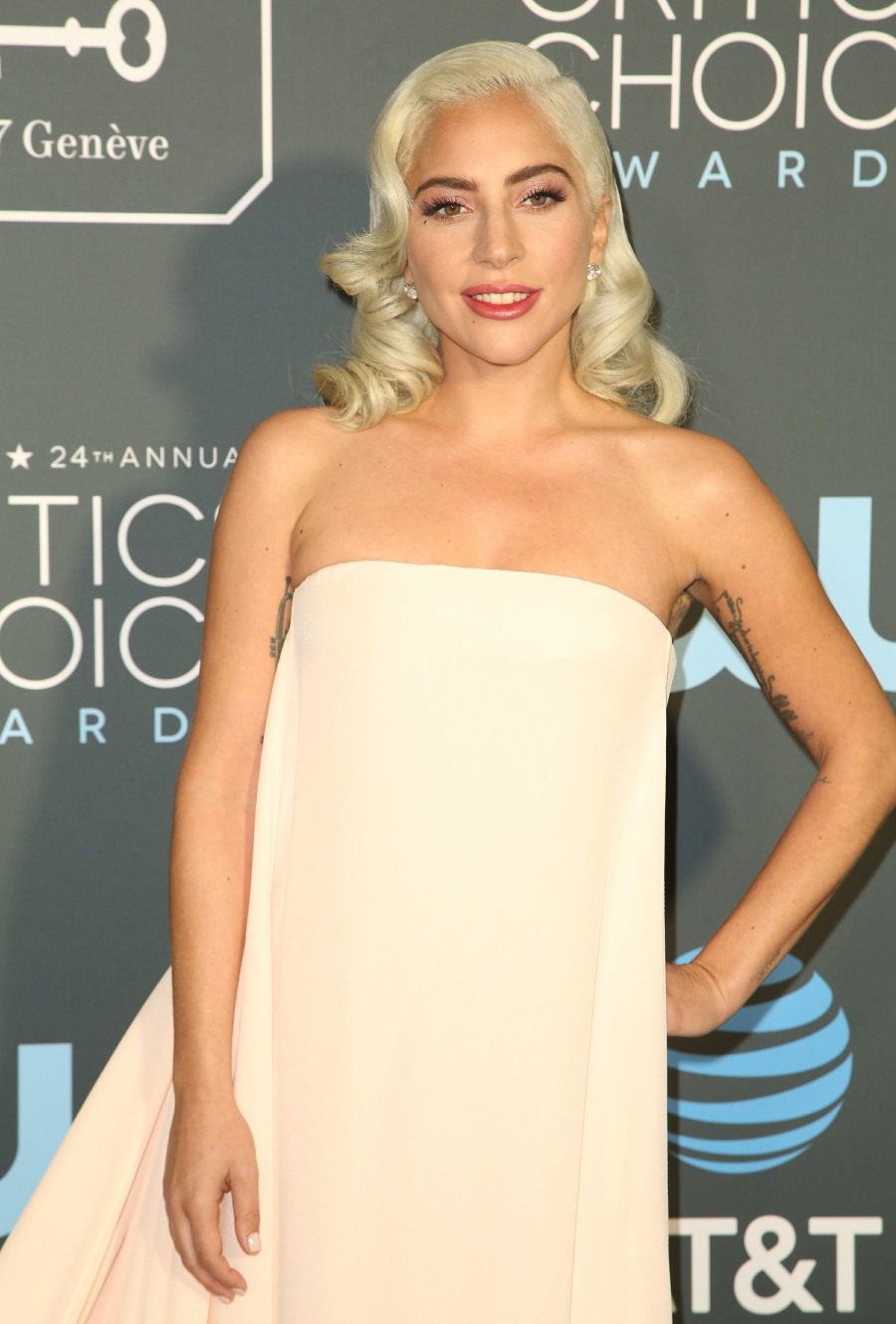 The other Best Actress winner was Glenn Close, and she wore this ice blue Gabriela Hearst. She's lovely and she's so happy that she's winning some stuff.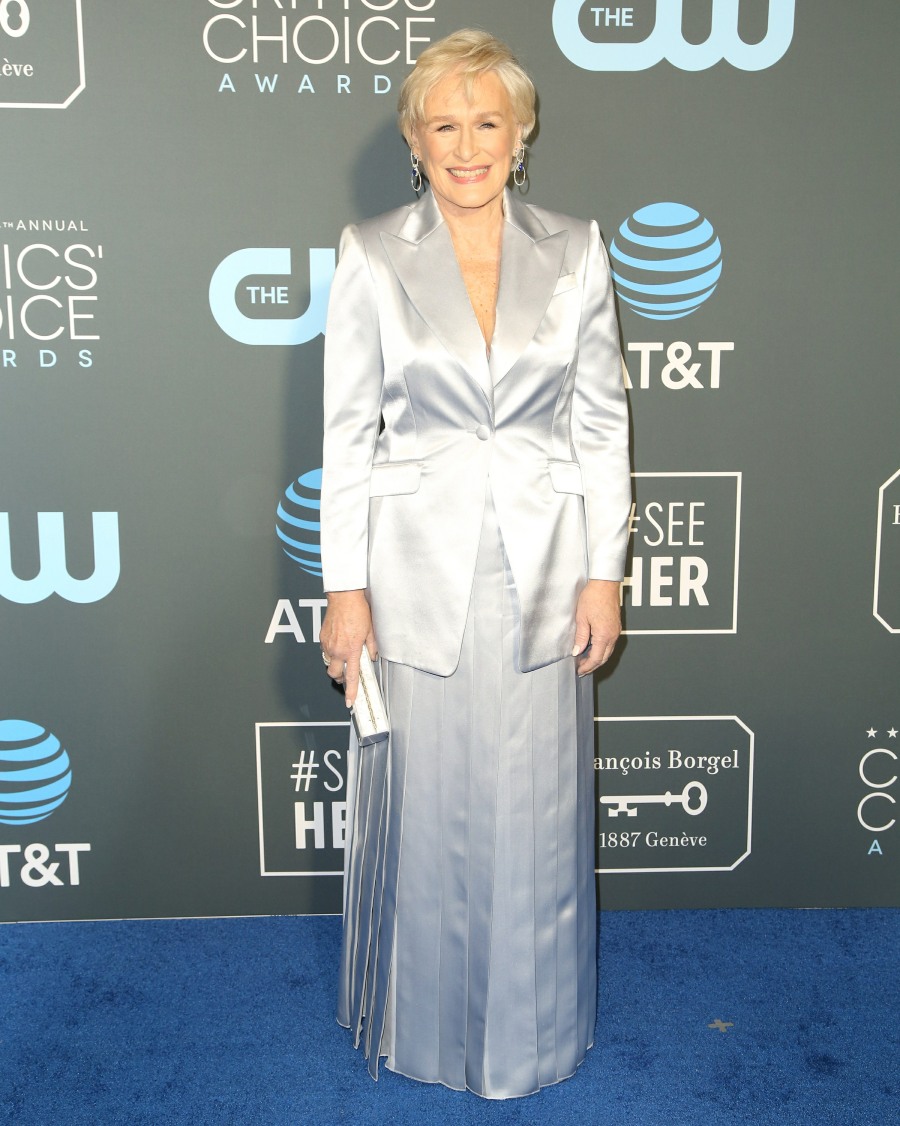 Kiki Layne in Versace. This wasn't my favorite thing on her, but I enjoy the fact that she's coming to play on red carpets. She's got a stylist and she's serving up some looks.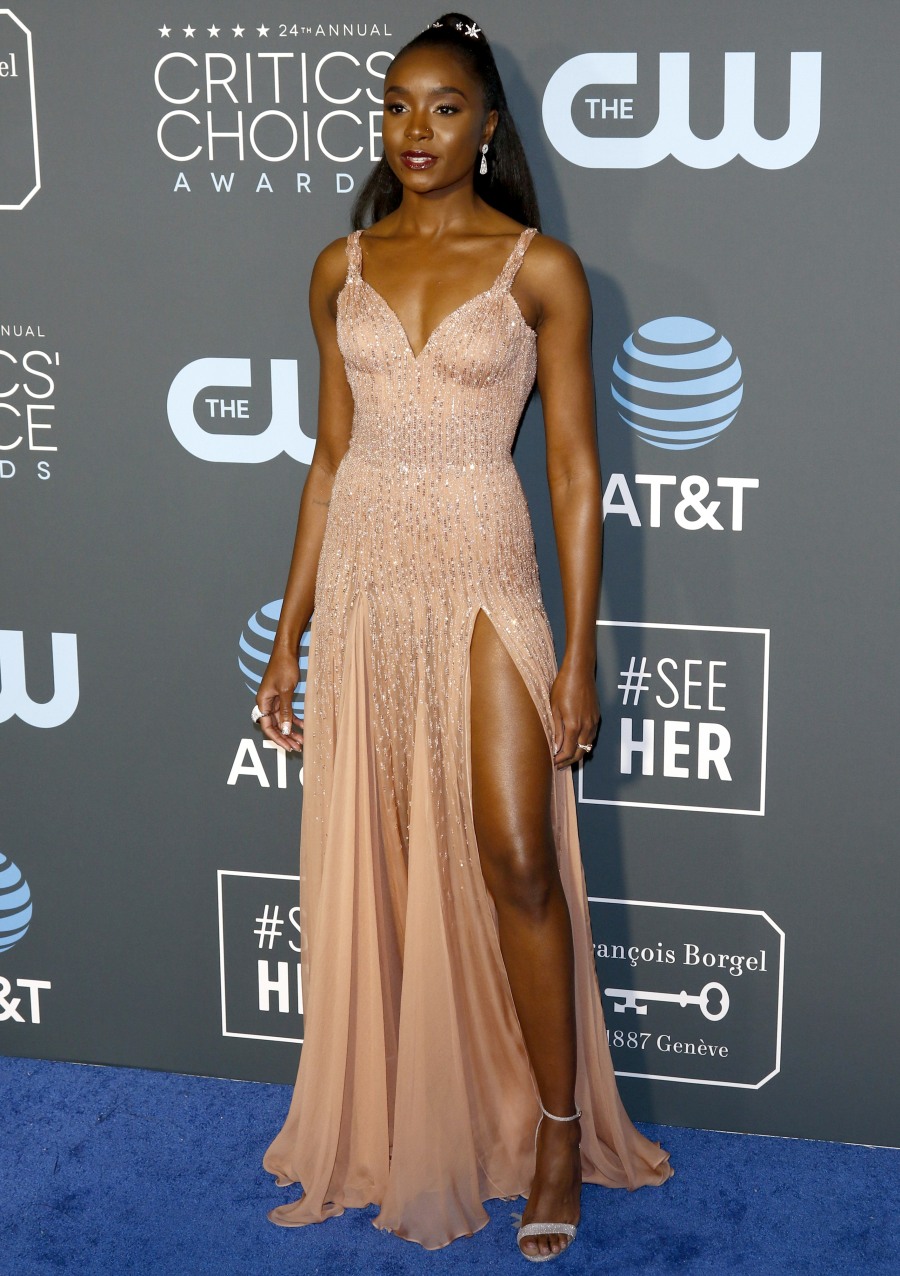 Mandy Moore in Michael Kors. YIKES. How unflattering. Mandy has a nice figure too, but this makes her look so boxy.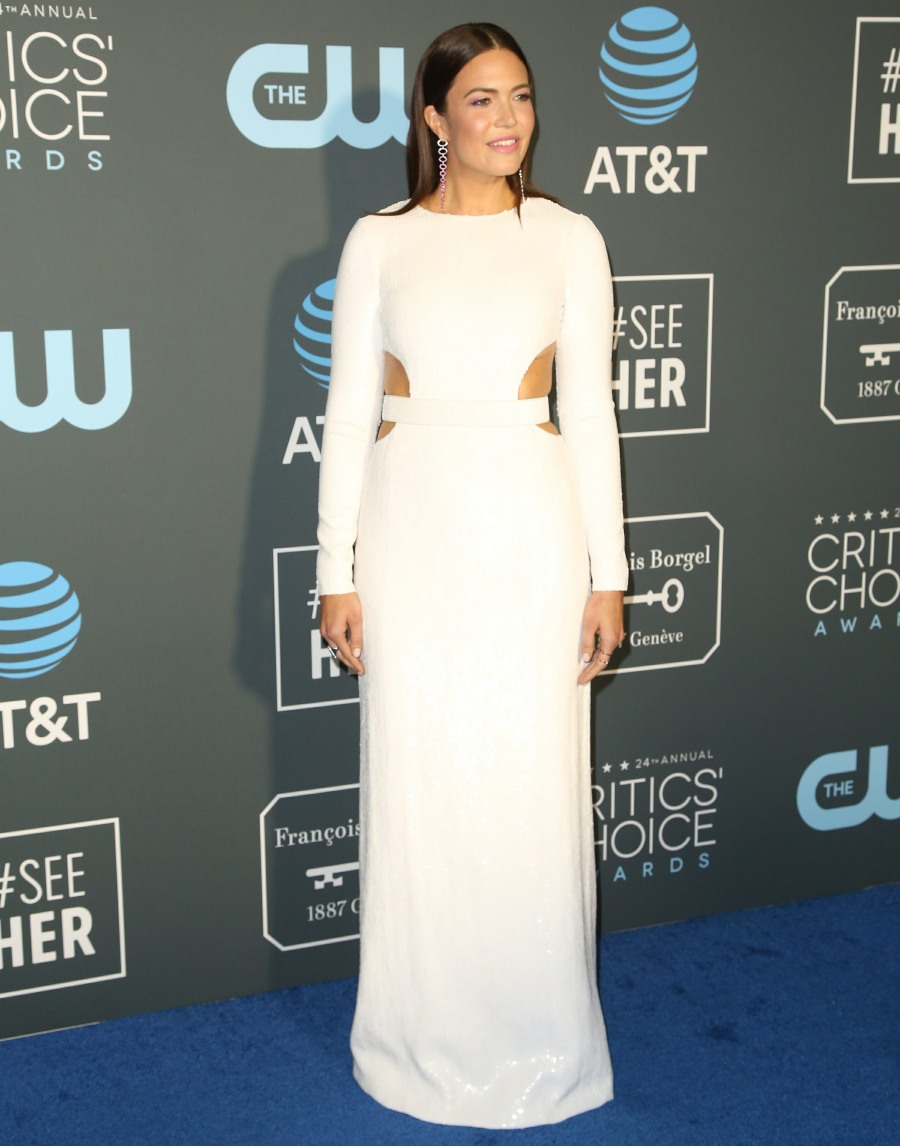 Timothee Chalamet is also serving up some looks for his Oscar campaign – he wore this colorful Alexander McQueen suit which… it's bizarre, but better he wear this at the Critics Choice rather than at some real awards show.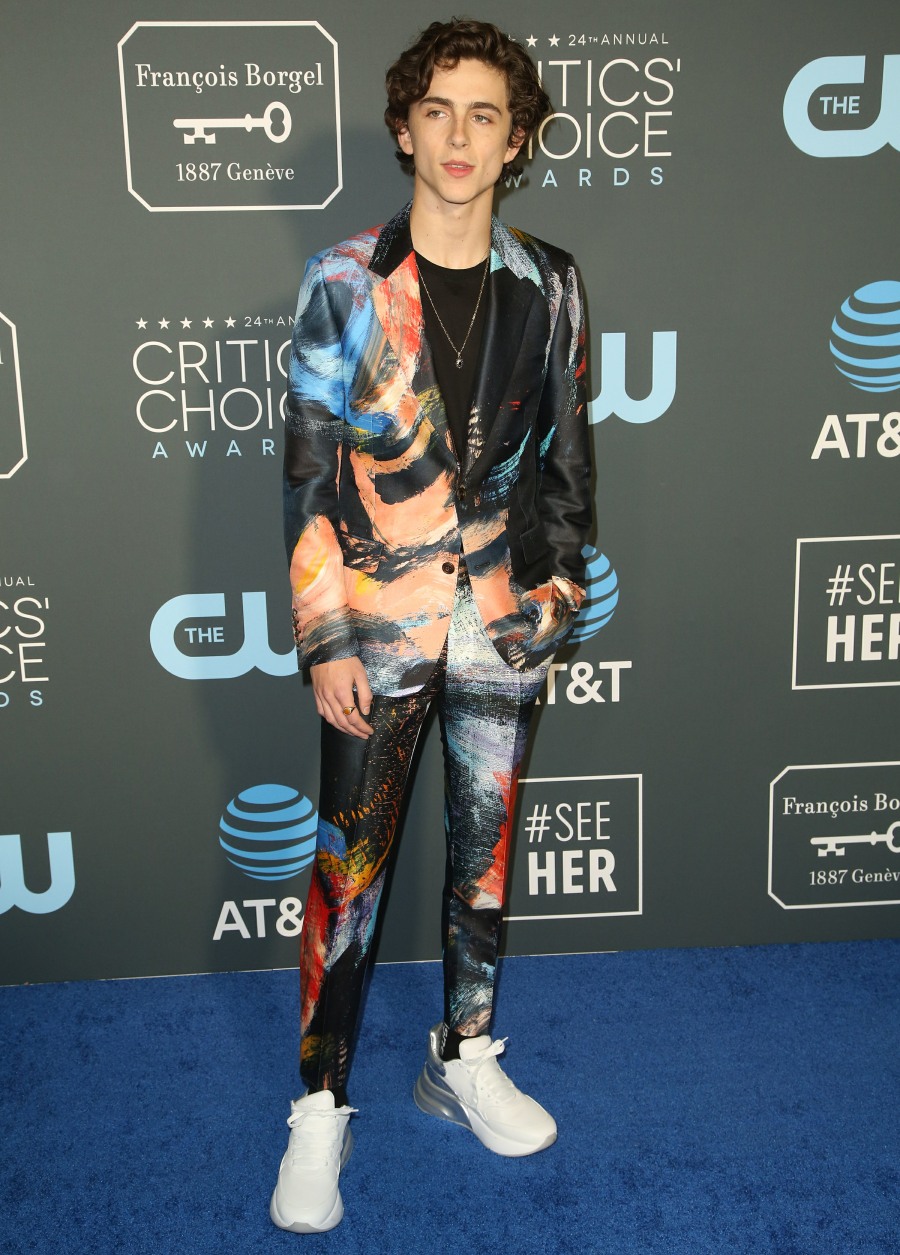 Photos courtesy of WENN.