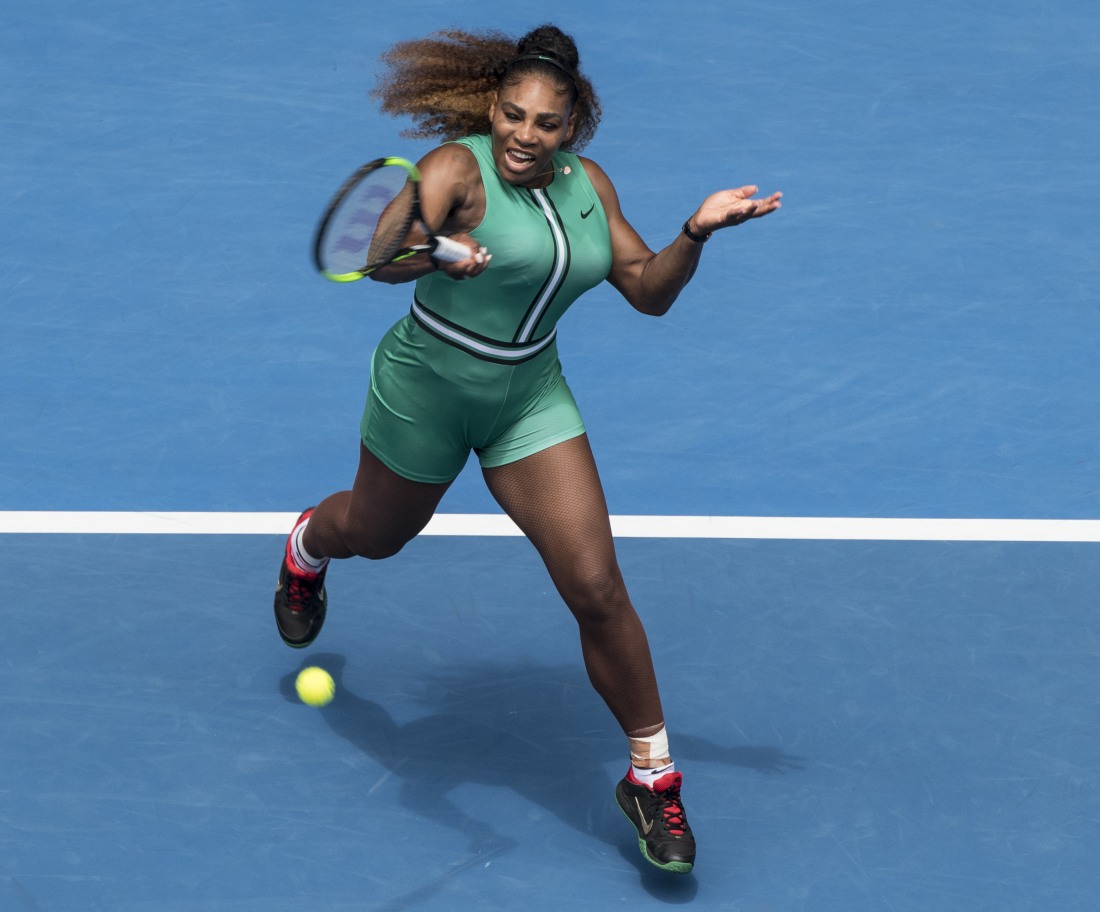 Serena Williams is drama. She is so much fun, you guys. I was waiting to see what kind of mess Nike would give her for her debut at the Australian Open, her first competitive tournament since the US Open final controversy. For the US Open last year, Nike collaborated with Virgil Abloh to make Serena look like a crazy ballerina. So, I reasoned that Serena's AO kit would be ridiculous too. It was not! It was actually super-cute – it's a green romper, basically, a one-piece with shorts rather than a skirt. Some people were joking that it was like Serena just got Nike to cut the legs off her infamous French Open catsuit, but for what it's worth, Serena has worn one-piece rompers before.
Serena's first-round match in Melbourne went well – she played one of the few other tennis-pro moms, Tatjana Maria. Serena beat her soundly in 49 minutes, and Tatjana cried after the beat-down. Serena comforted her at the net and gave her words of encouragement. Serena was really happy after the match though, and talked about they're good friends off the court.
Serena gets Genie Bouchard in her next round. Many people believe that it won't start getting tricky for Serena until the fourth round or so. We'll see. Do you think she's got a real shot at winning #24 in Australia? I do.
Playing solo this time 😉 pic.twitter.com/hKa4pmTNSM

— Serena Williams (@serenawilliams) January 15, 2019
French Open: "We're banning the catsuit"
Serena: "Just cut the legs off" pic.twitter.com/Lh4yki9ol8

— WTA Tea (@WTATea) January 15, 2019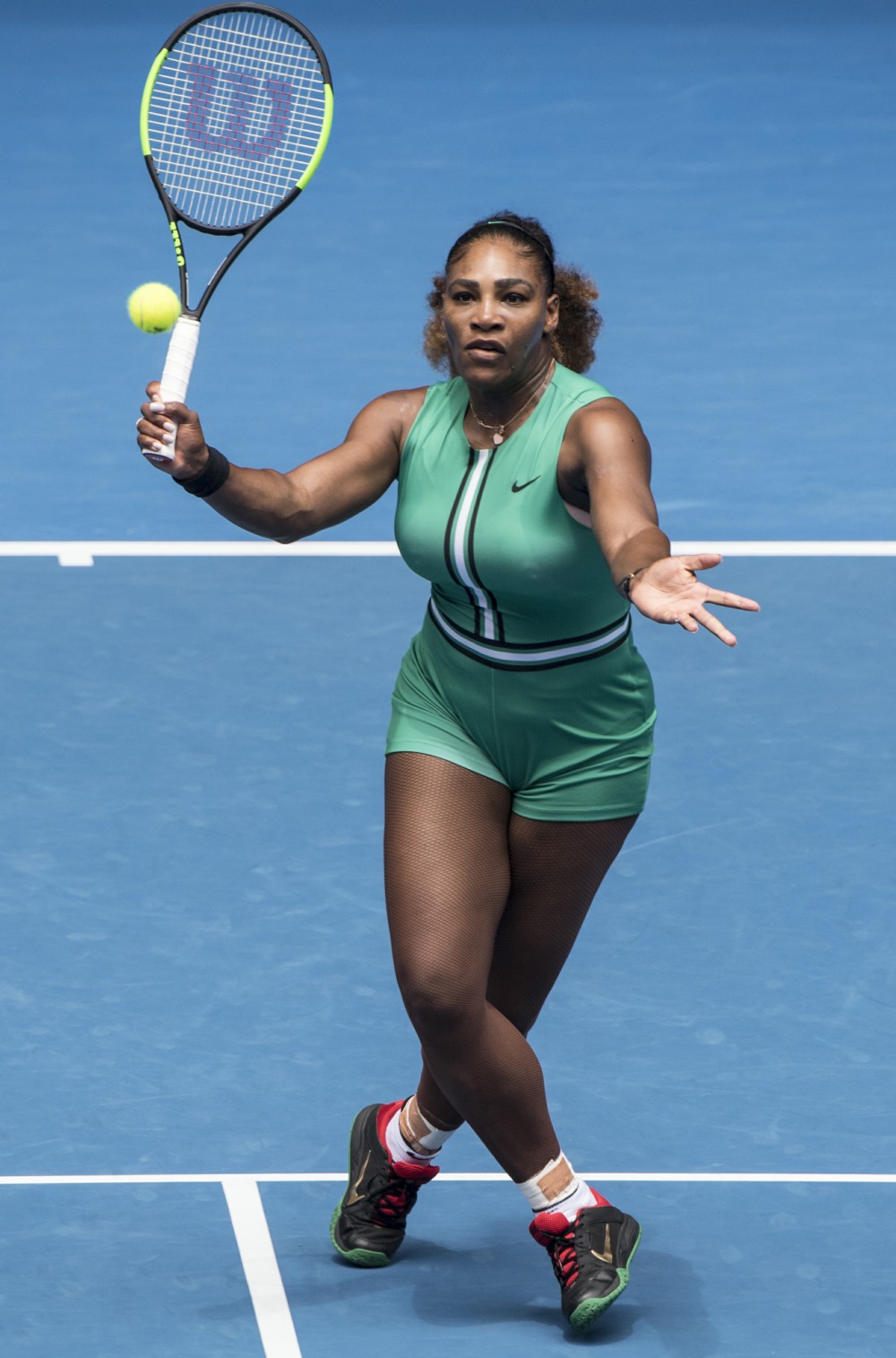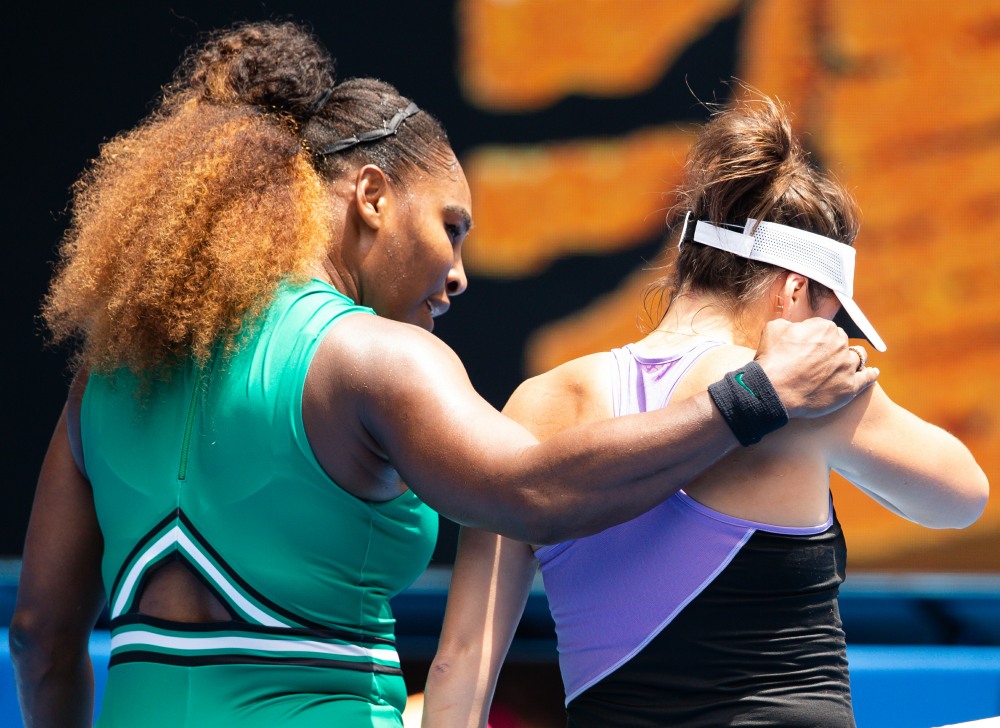 Photos courtesy of Avalon Red.