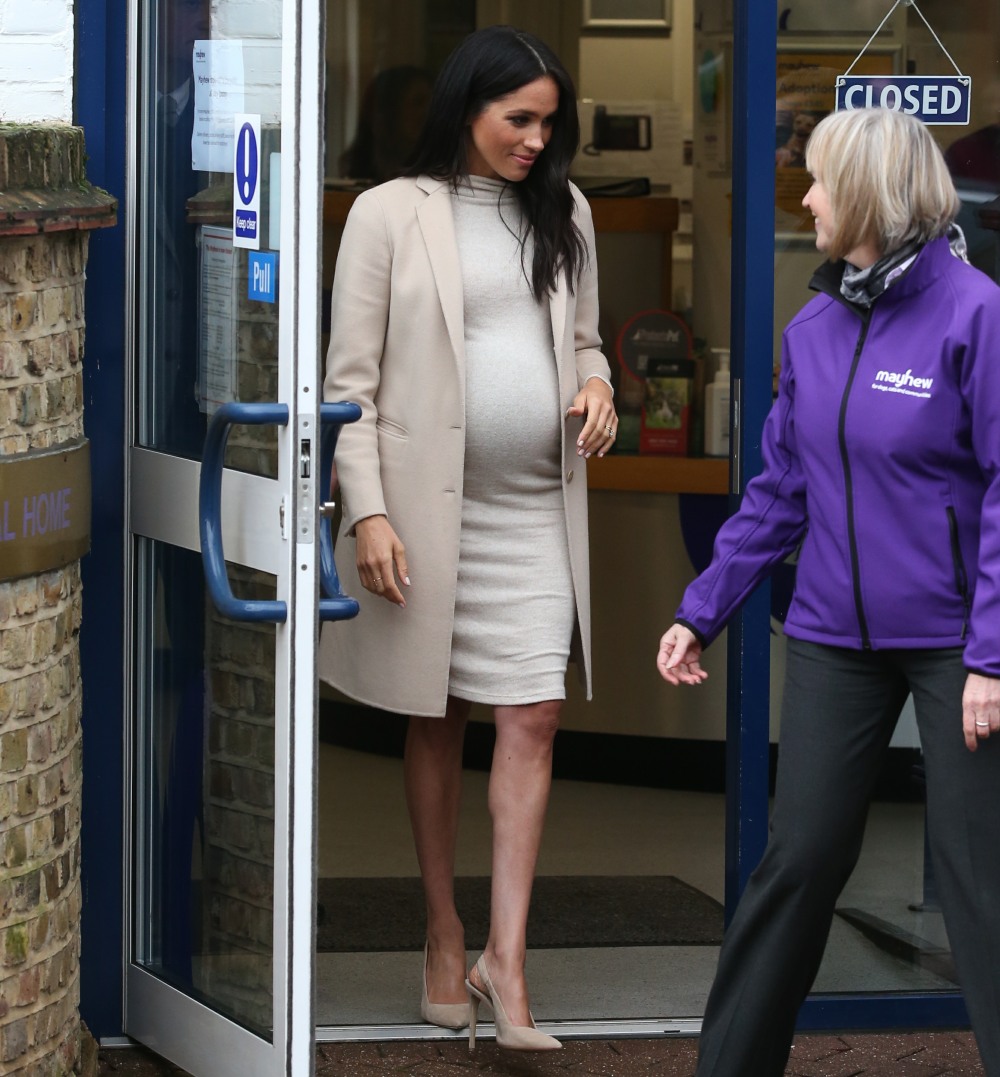 Here are more photos of Meghan at yesterday's event with Mayhew, the animal-welfare charity. Meghan is the new patron, so this was her first "official" visit. Her job was to highlight the work of the charity, promote visibility for Mayhew, hopefully drive donations, and to meet with some of the people who work or volunteer with the group. I think she did fine.
There was some discussion about whether her ensemble was appropriate – she mixed a cheap mass-market H&M maternity dress with an expensive Armani coat. I think the dress was a smart choice – she's gotten so much criticism for her high-end clothes and for spending too much money, so it's good to remind people that she can also wear cheap stuff. I also think it was smart to wear such an inexpensive dress when she knew she was going to be covered in fur from the doggos. The addition of the high-end coat was probably because she wasn't 100% comfortable in the clingy H&M dress, just my opinion. She didn't want people to get photos of her from behind in just the dress. Also, the coat was likely a repeat too.
During her meet-and-greet with the Mayhew people, one woman apparently called Meghan a "fat lady." Meghan laughed and said "I'll take it!"
Do my ears deceive me? Quite possibly the first time the Duchess of Sussex has been called a "fat lady" and loved it pic.twitter.com/xR2NelQyAW

— Hannah Furness (@Hannah_Furness) January 16, 2019
I find that rude? I'm sure cultural differences, etc, different kinds of slang, whatever. But don't call a pregnant woman "fat," okay? Now, that being said… Meghan's bump is SO BIG. I honestly don't believe that she's due in mid to late April, you guys. That timeline doesn't make any kind of sense.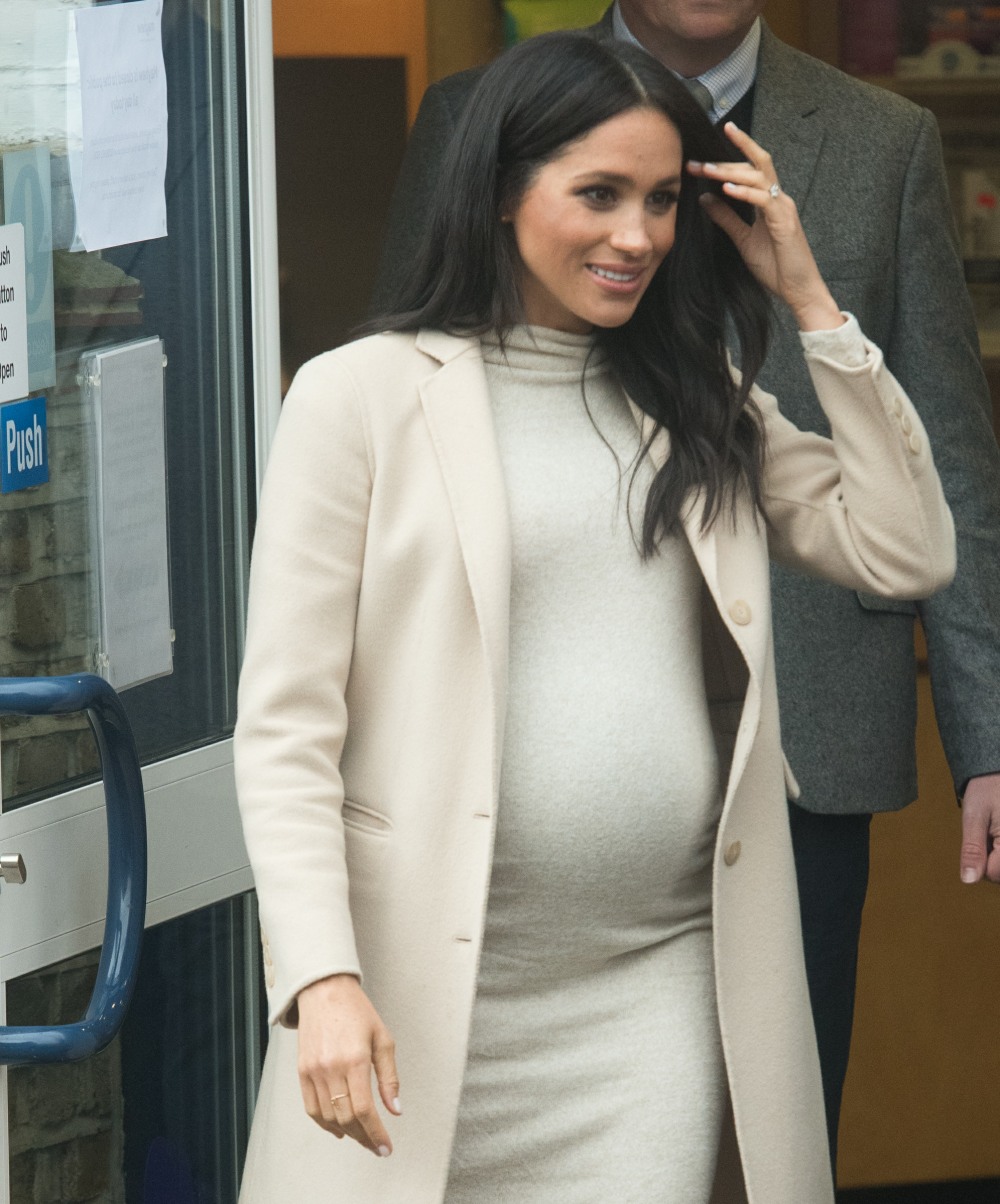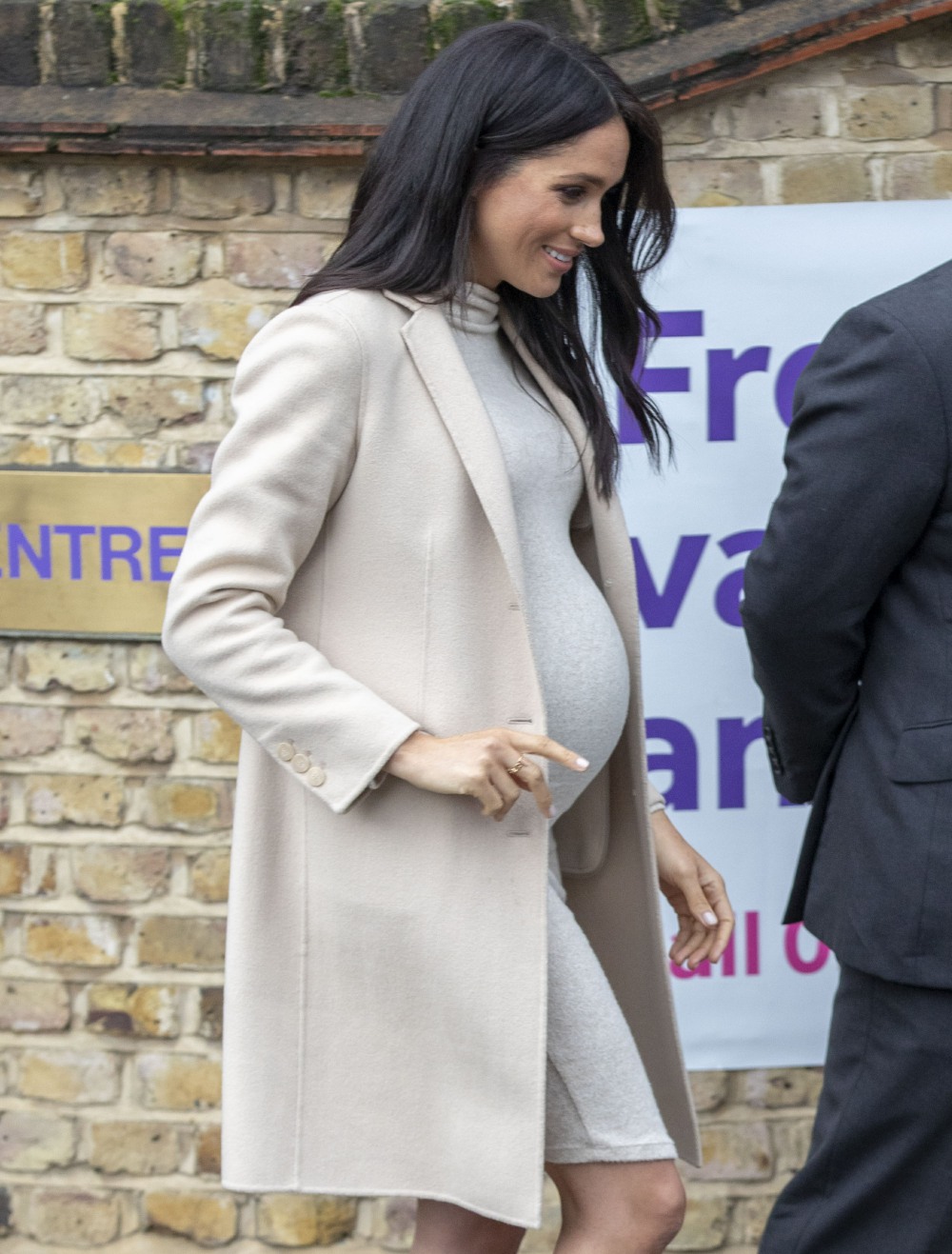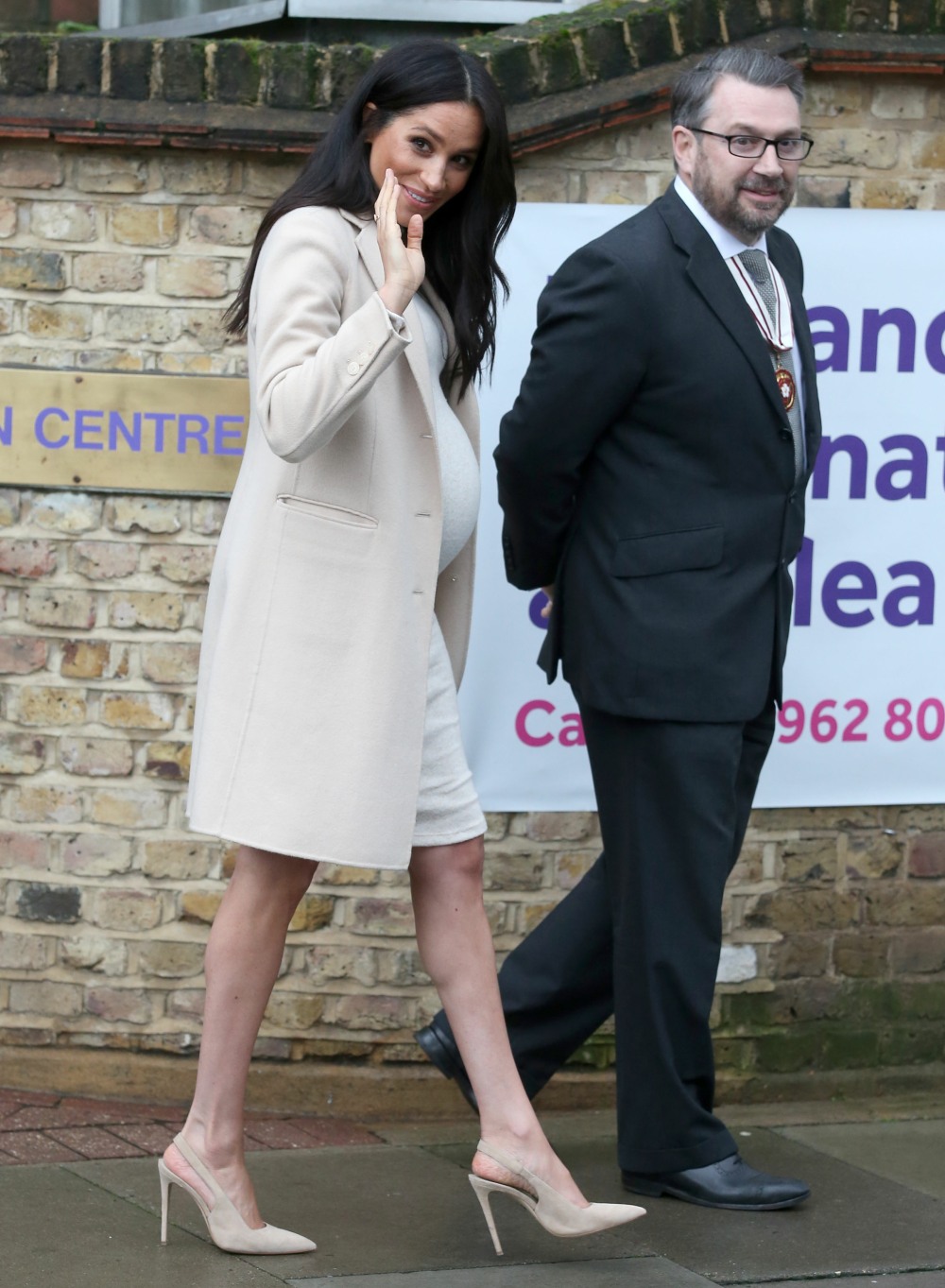 Photos courtesy of WENN, Avalon Red.