Brielle Biermann is the 21-year-old daughter of RHOA alumnus, Kim Zolciack-Biermann. Brielle appears in Kim's current reality show Don't Be Tardy. She's basically grown up in front of the camera, thanks to her mother's obsession with reality shows. Because of that, many remember when she looked like this:
I can relate to this picture on a spiritual level😂😂 @BrielleZolciak pic.twitter.com/Ls6tda14An

— Mollie (@Mollie_Sinclair) January 16, 2019
And noticed when she started looking like this:
As you can see, Brielle shares her mother's devotion to pillowy lips. Kim encourages Brielle to get injections in her lips because, "it makes her (Brielle) happy." I have no problem with that, she's an adult – her body, her choice. But regardless of her motivation, her lips are quite noticeably large and not everyone is a fan. Many tell Brielle some version of, "you looked better before the injections." Tuesday, Brielle felt compelled to set the record straight with a series of throwback photos on her Instagram stories, calling anyone who her spoke ill of her new lips, "liars."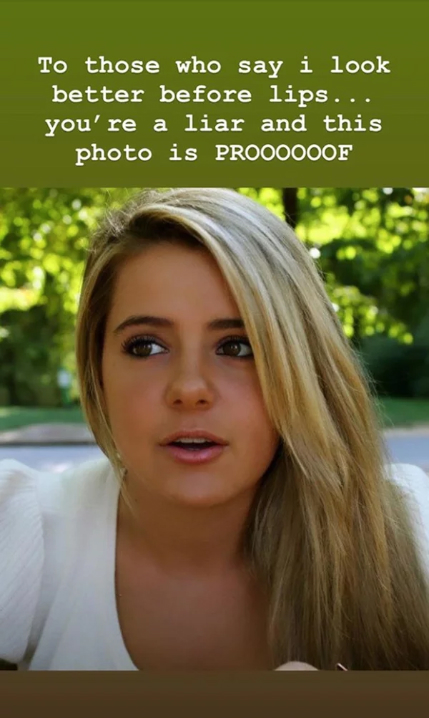 Harvard Law School's Spring Course Catalogue: Evidence 101: PROOOOOOF and How to Own All the Liars". Since I have sad, little rubber band lips that look fine to me, I can't confirm that those who are against Brielle's bee stung beauties are liars. Nor can I conceive of why someone would lie about their opinion. Regardless, this is a hot button for Brielle. She's constantly defending her decision to get her lips done. As she once responded to an Instagram comment telling her to leave her lips alone, she thinks she looks better and doesn't care that other people don't. But she obviously does care. It makes me a little sad because Brielle said her lips are her biggest insecurity. I'm all for plastic surgery if it makes you feel good, whether it improves your look or not. But by the amount of time Brielle spends convincing us we're wrong and she's right, I worry the insecurity is more than skin deep.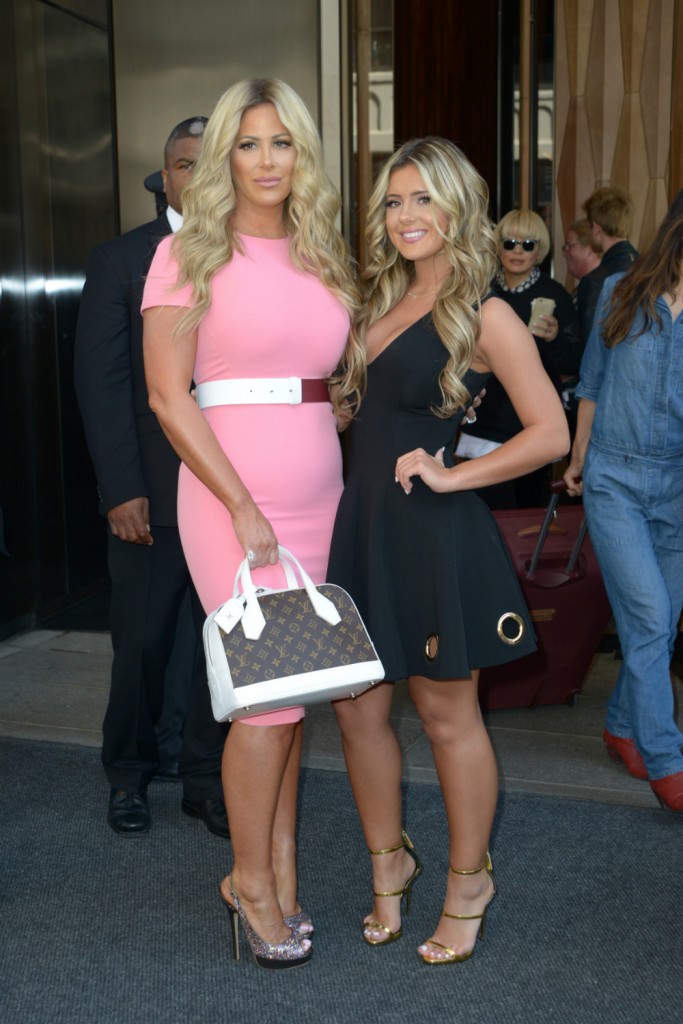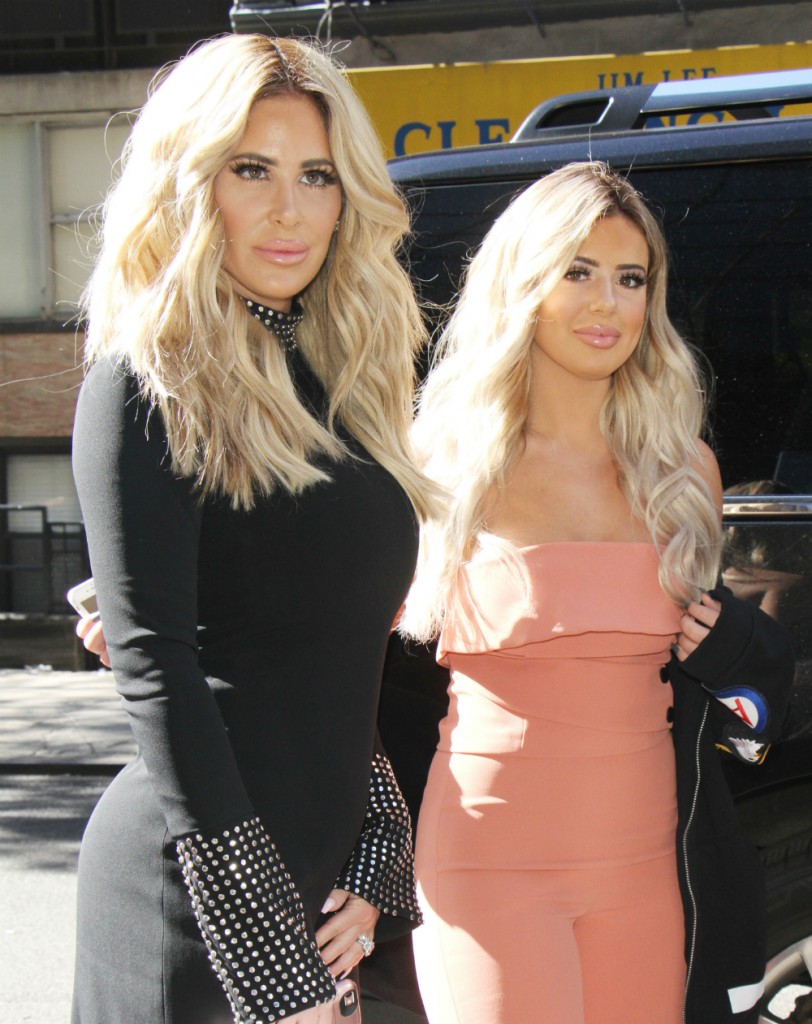 Photo credit: Instagram, Twitter and WENN Photos