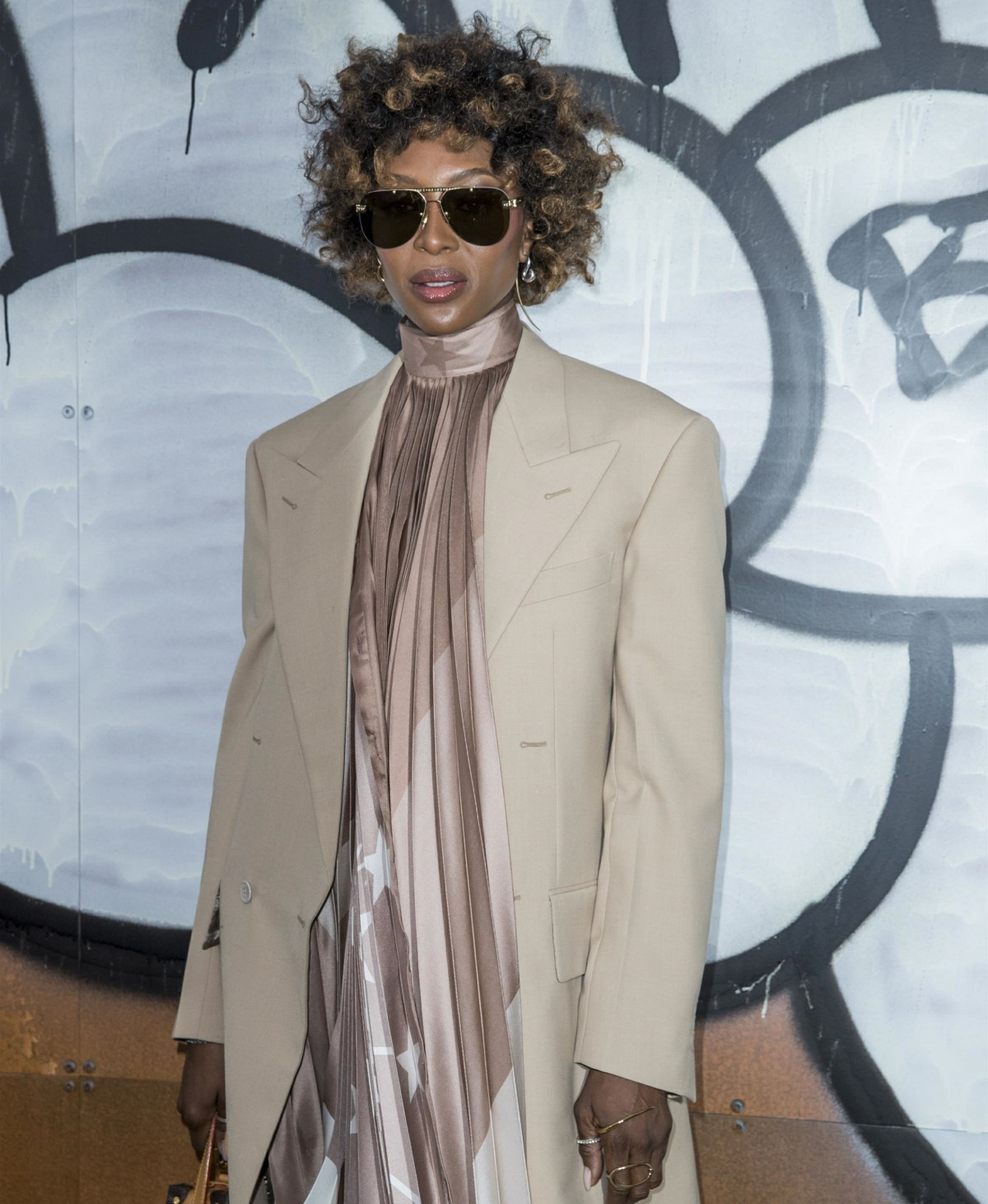 For as long as I can remember, Naomi Campbell has had long (or longish) straight hair. At various times, she's done a severe long bob, and at times her hair has been crazy long, like down to her waist. For years now, I believe Naomi has relied heavily on wigs and hairpieces because her original hair became too overprocessed, and she reportedly had some hair loss issues too, possibly because of the glue used in weaves. But even with all the options in the world for weaves and wigs, Naomi almost always stuck with pin-straight hair. Until now.
Naomi made a big splash by attending the Louis Vuitton Men's show in Paris yesterday. She was there to support Virgil Abloh, the latest designer/creative director for LV, and the first black man to hold that position. Abloh is incredibly popular among hot, happening celebrities, and tons of them have been coming out to support Louis Vuitton and Abloh. Naomi is one of them, and she decided to make the LV show happen by debuting this new look: a chopped, curly bowl cut, basically. It's like a shaggy bowl cut and her hair reminds me a bit of a hairstyle Halle Berry had several years ago.
So, what do you think of it? It's such a change, and I guess… props to her for getting out of her comfort zone. That being said, I'm not sure this is THE LOOK. Her hair is super-cute, actually, but I'm not sure it's the best for her long, angular face. Then again, when you're Naomi, you can pretty much do anything and it's fine, up to and including beating someone with a phone.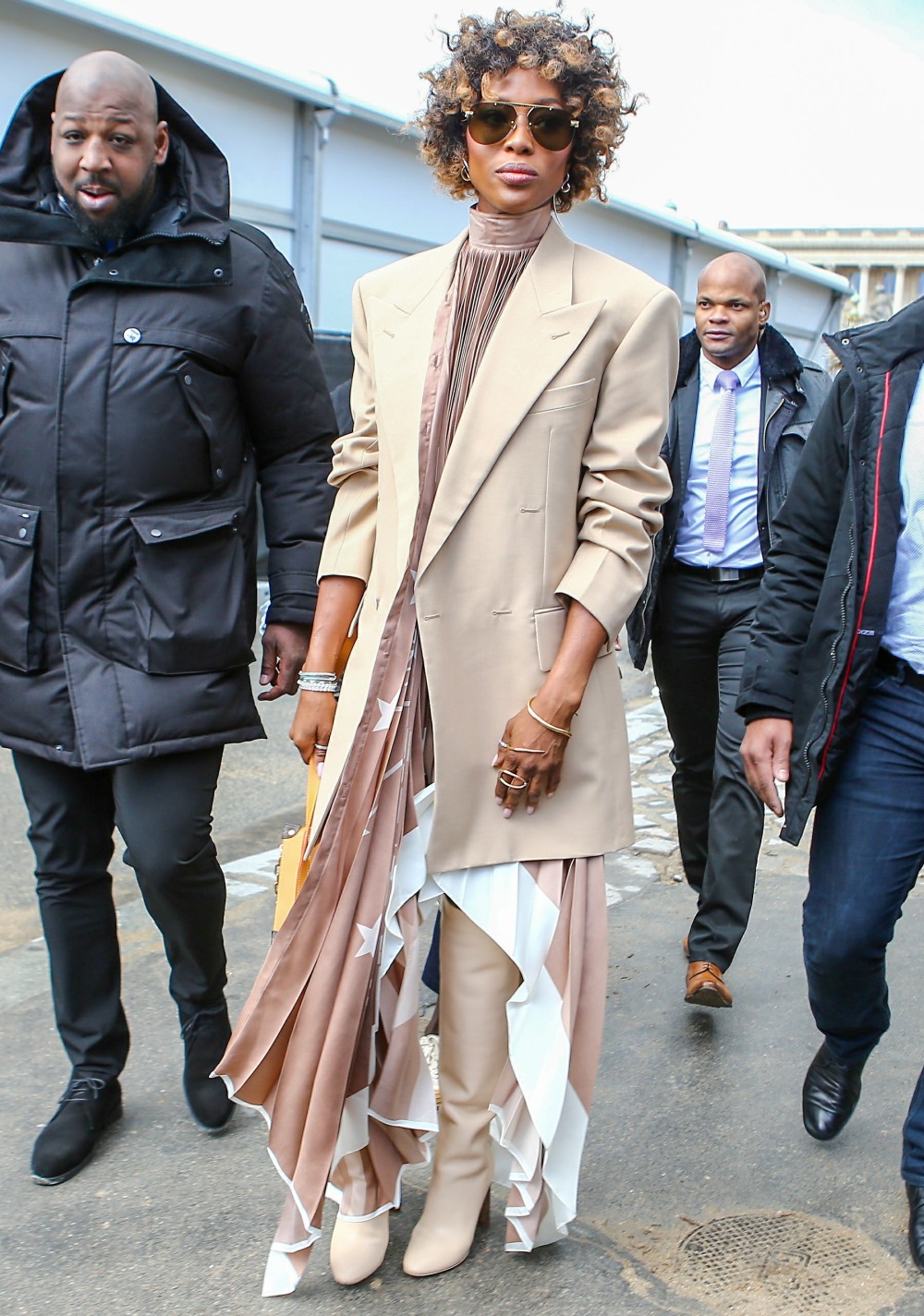 Photos courtesy of Avalon Red and Backgrid.