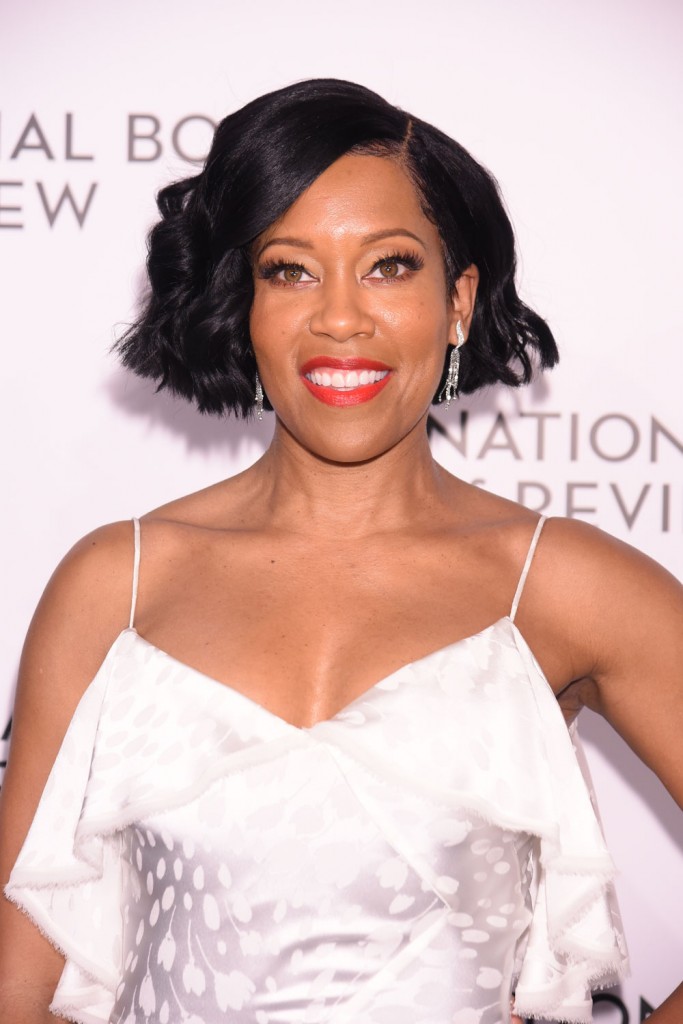 Regina King was a guest on Jimmy Kimmel Live this week. She was wearing a sleeveless white jumpsuit that showed off her impressive arms, which kind of glowed. How is that achieved? Is it exfoliation plus some kind of shiny cream? Jimmy brought up the fact that she's won so many awards for If Beale Street Could Talk. He asked if she's afraid of messing in her acceptance speeches and if she prepares anything ahead of time. She said she is afraid but that she doesn't write her speeches because she feels like that's jinxing it.
Do you run out of things to say?
I just say a prayer, please just don't let me flub or say something silly.

Do you plan it out beforehand? Do you write something down?
I think that's jinxing the whole thing. The only thing about that is there's always someone that you forget. Or you get names wrong.

Do you think you need to thank anyone whose name you don't know how to pronounce?
I say call them by their first name.

Most people don't have this problem.
They call them champagne problems.
Compare this approach to Lady Gaga's very obvious preparation at the Critics Choice Awards, complete with crying that may have been genuine but which she turned off on a dime when she said that the music wasn't going to play her off. (Gaga is in another category than Regina, but so far she's only tied for a Critics Choice Award. I hope that's the last time she's accepting for this role.) I'm not shading people who write down their speeches, I would prepare a speech, it's just that Regina is such a pro she doesn't need to.
Jimmy asked Regina about people she'd met at the Golden Globes and she said she tries not to fangirl but that she saw Sam Elliott and had to go up to him. She described him as "so wonderful and so charming and even better than I hoped he would be in the moment… And the mustache is real! It's just like it's perfect." She told him she loved Roadhouse!
This is the face she made when she talked about Sam Elliott!

Here's the video. There's another segment where she talks about her character's hairstyles and how she initially wanted an afro but director Barry Jenkins talked her out of it.

This man is 74 years old! I would.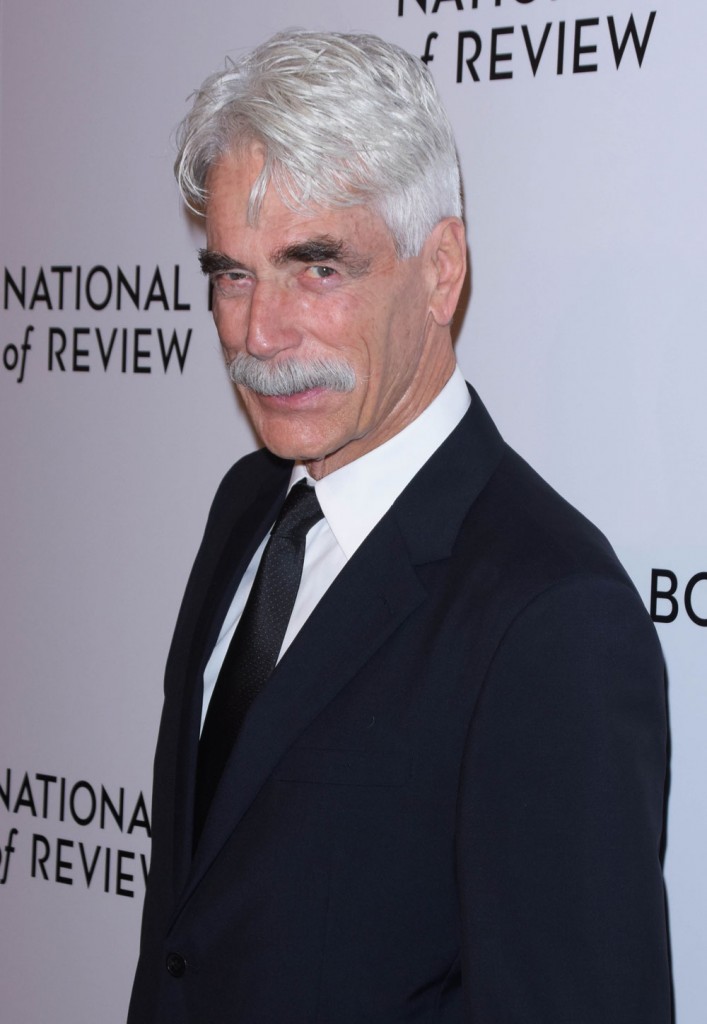 photos credit: WENN.com