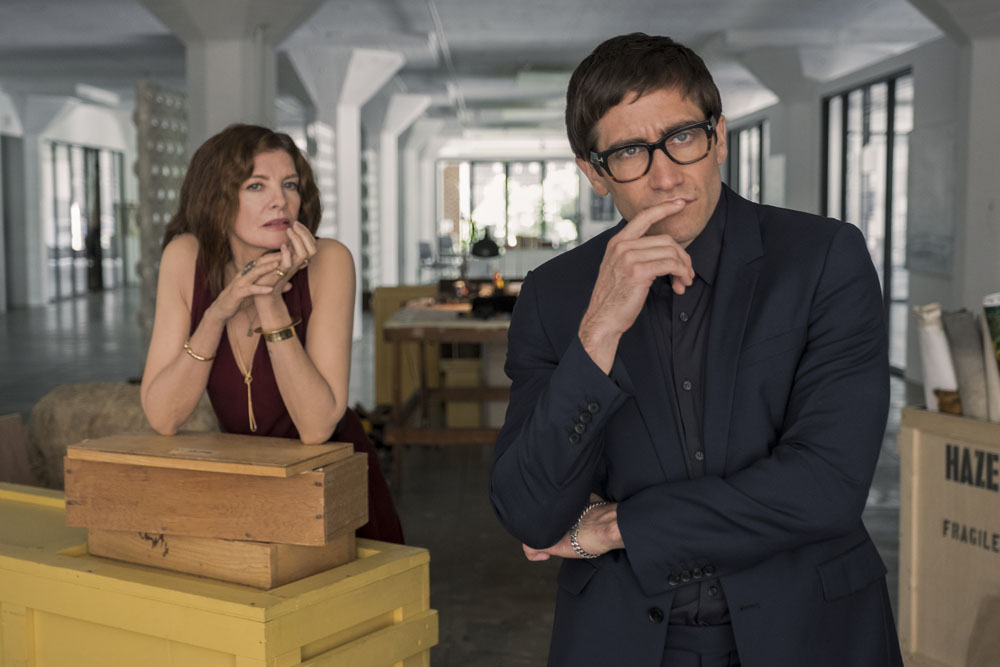 Jake Gyllenhaal was a guest on The Late Show with Stephen Colbert and it took a very bizarre turn in the opening. Jake revealed that Stephen had shown him his d*ck while they were working together on a skit for the midterm elections edition of Stephen's show. Stephen was playing Scrooge in a old fashioned nightgown and he wasn't wearing underwear for some reason. That video of the interview is below and I didn't fully get what was happening. ET Canada explains that better than I can. It was creepy, it seemed like it really happened and like Jake was uncomfortable and laughing about it. Is Colbert a royal creep like that?
Jake has a lot going on, he was just revealed as the villain Mysterio on the upcoming Spiderman: Far From Home movie, he is in an off Broadway play with Tom Sturridge called Sea Wall / A Life that starts in February, and he has an incredible looking horror movie coming up on Netflix called Velvet Buzzsaw. It costars Renee Russo (love her, how does she look the same as in Thomas Crowne?) and Toni Collette. It's premiering February first and it's getting buzz as the next Bird Box. Have you seen the trailer for it? I am so excited!
This looks like one of those rare films that is campy and ridiculous but leans into it while being self aware enough not to get annoying. I can't wait! Netflix has been bringing it for so long. It's like the populace is being trained just to sit at home and binge shows but we love it. We're all getting Stockholm Syndrome from Netflix.
Also Jake and Stephen talked about how it's hard to have people critique your work, and it was related since Jake plays an art critic in Velvet Buzzsaw. He turned it around on Colbert and asked him what it was like to do monologues every night. I know people don't have a lot of strong feelings for Jake but I think he's an incredible actor and that he doesn't get enough credit. He's only been nominated for an Oscar once, for Brokeback Mountain. I would like to see him get one in the next few years.
Here's Jake's interview where it got weird and here's a link to the second part.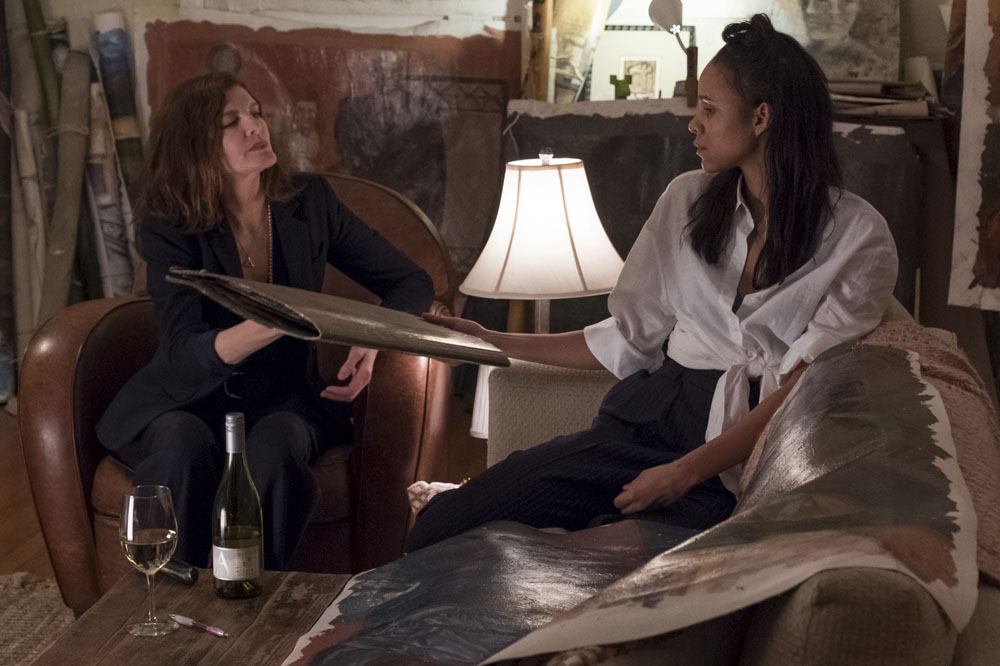 guess i finally give a shit about a marvel movie. pic.twitter.com/wSxaNvpFog

— lindsey romain (@lindseyromain) January 15, 2019
photos courtesy Netflix press credit: Claudette Barius/Netflix