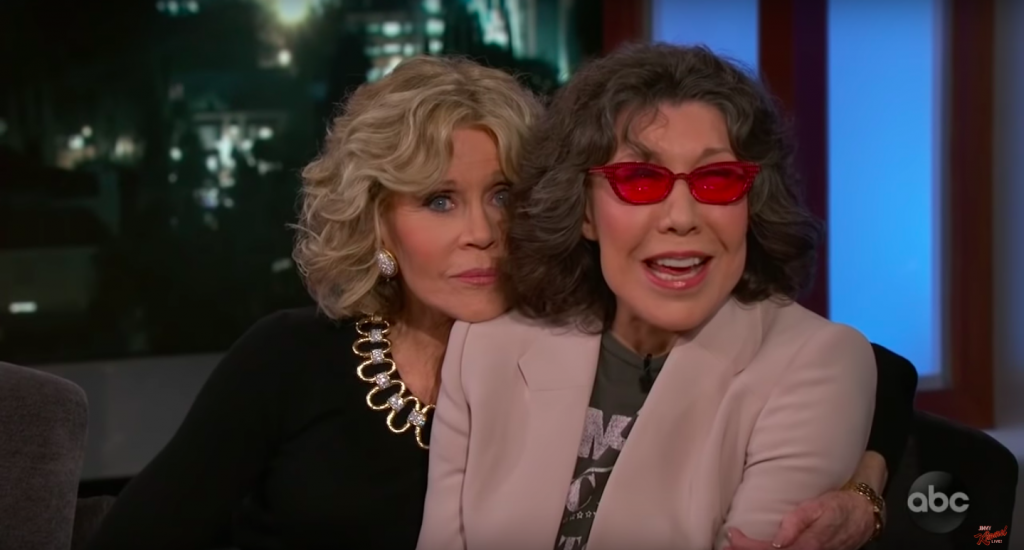 Jane Fonda and Lily Tomlin were on Jimmy Kimmel last week to promote season five of Grace and Frankie, which premiered on Netflix Friday. Like their appearance on Ellen, they were delightful and their love for each other was obvious. Jane and Lily felt like they were too far apart during the interview so they sat in the same chair! They had their arms around each other and it was sweet. When Jimmy asked about their friendship Jane's response was so heartfelt that I got a little jealous. I want a best friend like that!
Do you still feel like you're learning things about each other, five seasons in?
Jane: I am fascinated with her. Somebody asks a question and I get ready to answer it really boring and she always says something really funny. I cannot believe the funny bone that she has. I have loved her from the moment I saw her. [Jane puts her leg on Lily, hugs her tighter]

Lily: She has been unbelievable. She told a story earlier today that was outrageous and had to do with like a cockroach and some private parts.

Jane: What are you talking about? Next question.

Jimmy to Lily: You are a obviously comedy legend, there's no question about it.
Lily: That was back in the early 70s. The standard was very low it didn't matter.
Lily then told the story about how she convinced Richard Pryor to be on her variety special. (You can watch their skit here, I've never seen it it's a little before my time. Alan Alda is also in it.) She said he brought her to his old neighborhood and she passed that test and after that he made her go to a p0rno movie with him. She laughed about it and said "it wasn't such a big thing," but it sure sounds like it to me. I can't imagine what she had to deal with back then. Kimmel asked Jane if she'd ever been to one and she said she'd paid to see Deep Throat. I've never seen that!
In the second half of the interview Fonda talked about ensuring that the Mueller investigation can continue and she spoke passionately about the need for activism and citizen action. She ended with saying that "We can never again elect a leader who pits us against each other." I am over here giving her a raised fist.
Here's their interview: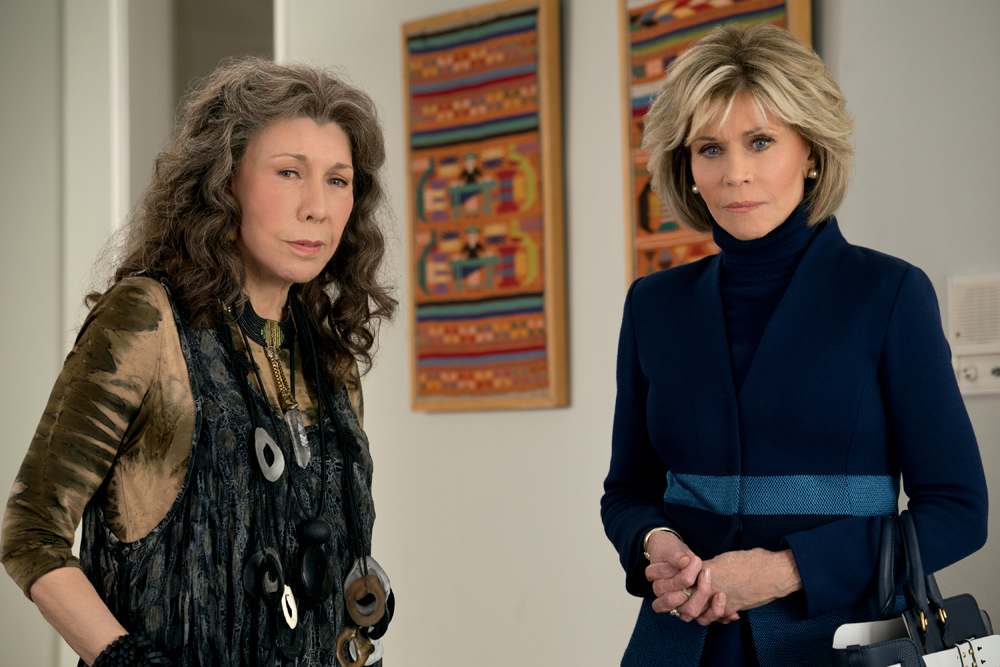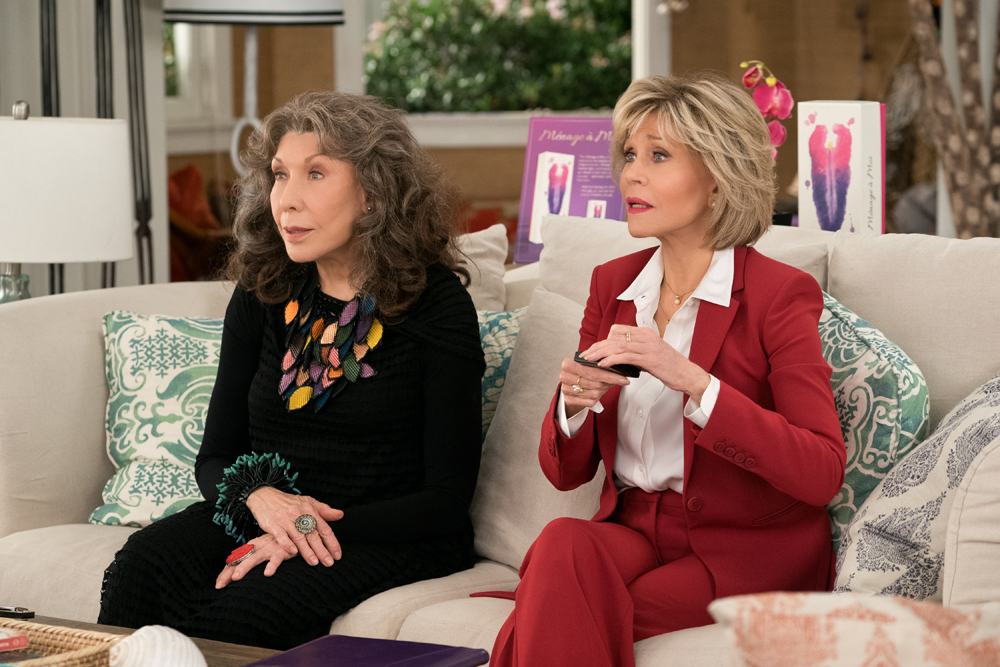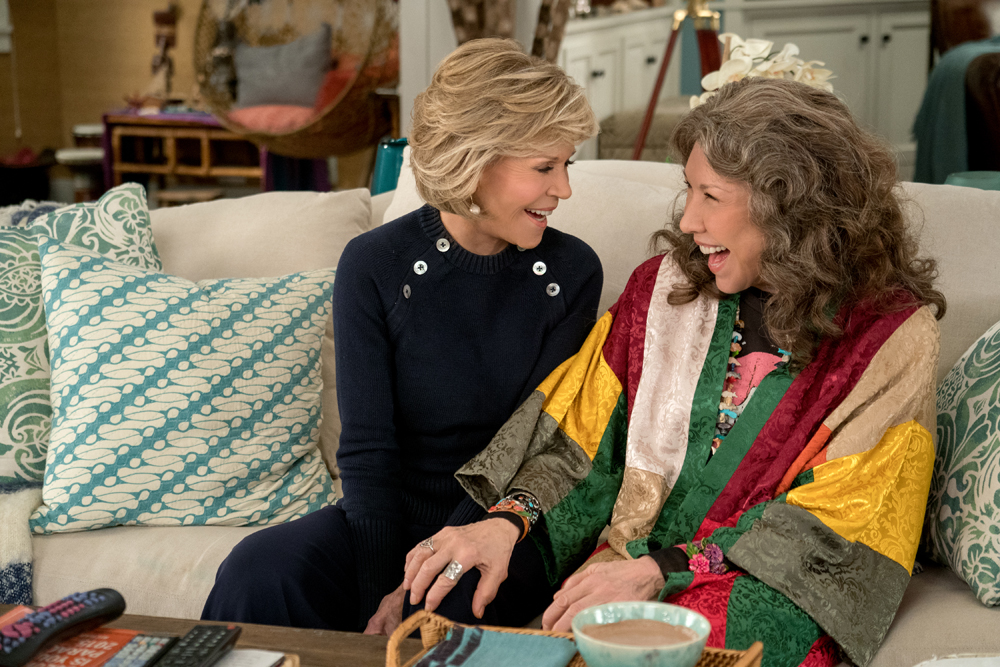 Photos credit: Ali Goldstein / Netflix press