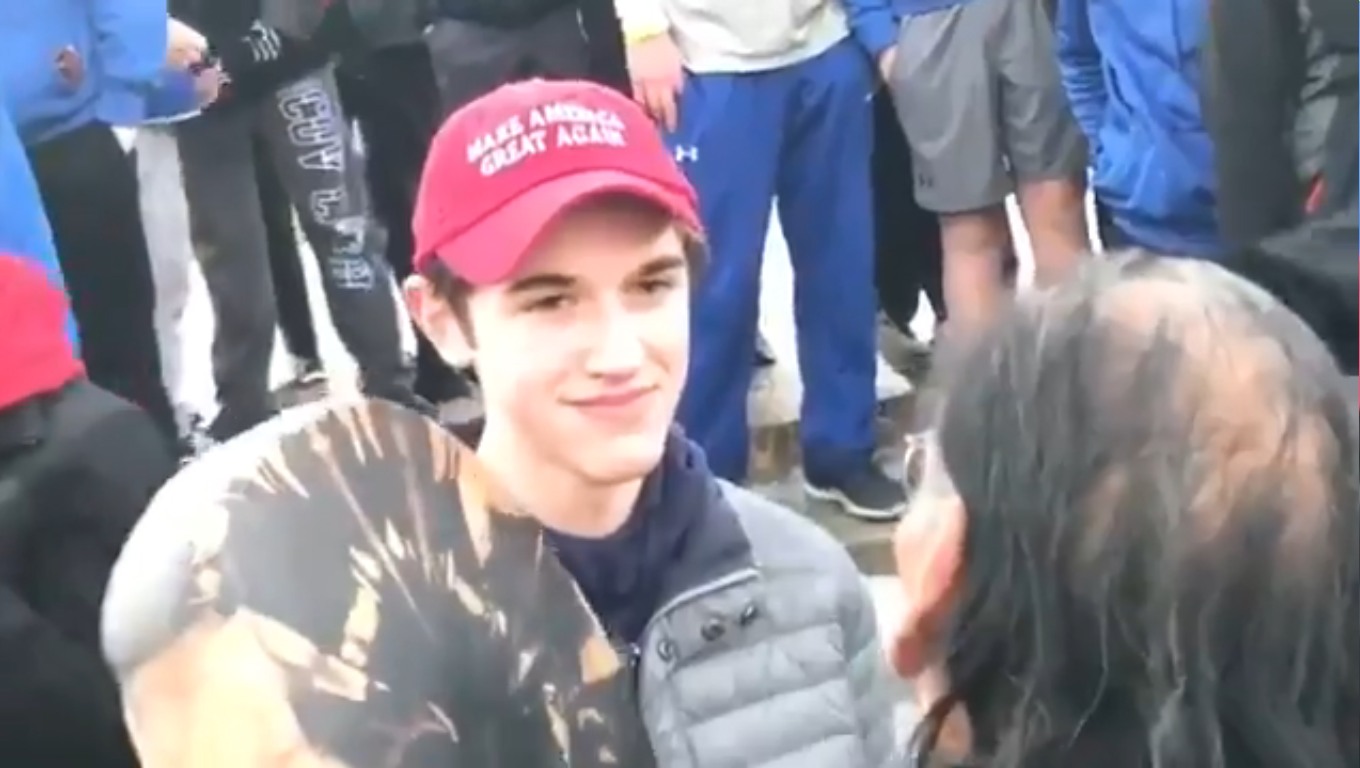 Take your pick from any of the endless awful news stories and you'll probably just want to curl up and die from the deep shame that comes from being an American in Trumplandia. But even this story appalled me, and I thought I was already beyond being appalled. On Saturday, there was an Indigenous Peoples March in Washington DC. A group of Native Americans were singing and marching close to the Lincoln Memorial. Also in Washington this weekend: the March for Life rally, which is the anti-choice bullsh-t organized by a lot of men who think abortion is only okay when it involves their mistresses. A Kentucky school called Covington Catholic High School had bused in their students to attend the March for Life. Those students wore MAGA hats – because, duh, Trumpism = misogyny/racism – and they tried to bully and intimidate the Native Americans. The one Native American who got the most attention is named Nathan Phillips. He's an Omaha elder, a Vietnam veteran and he was trying to sing a song for indigenous people when one of those little MAGA brats got into his face with a f–king white supremacist smirk. Here are some of the videos:
Here's another video of these kids harassing this Native American protestor. The ignorance, the bigotry, is infuriating. This is not the future of this nation.

— Simar (@sahluwal) January 19, 2019
It's even worse when you see the full mob effect. pic.twitter.com/Oe7Zn5srOB

— Lulu Says (@lulu_says2) January 19, 2019
The Catholic school issued a vague statement about how they're "investigating" and maybe even suspending some of the racist pieces of sh-t involved. But I doubt much will happen, especially since you can see some of the adult "chaperones" in the video egging on their kids. Also, I have zero faith in a Catholic school who spends the money to bus their students to Washington to attend the March for Life misogyny parade AND allow them to wear those f–king MAGA hats while traveling on the school's dime.
This whole thing makes me feel sick to my stomach and no, I'm not giving any of those "kids" a break because they're underage. They're little sh-ts and they need to face consequences worse than "being suspended from their toxic Catholic school."
This is the video we should share.

Not of bigoted MAGA students.

This is the voice we should hear.

Not the laughs of racism.

This is the face we should remember.

Not those framed by MAGA hats.

This is Mr. Nathan Philips,
Native American and Veteran.pic.twitter.com/JECgibbH8L

— Dr. Jennifer Cassidy (@OxfordDiplomat) January 19, 2019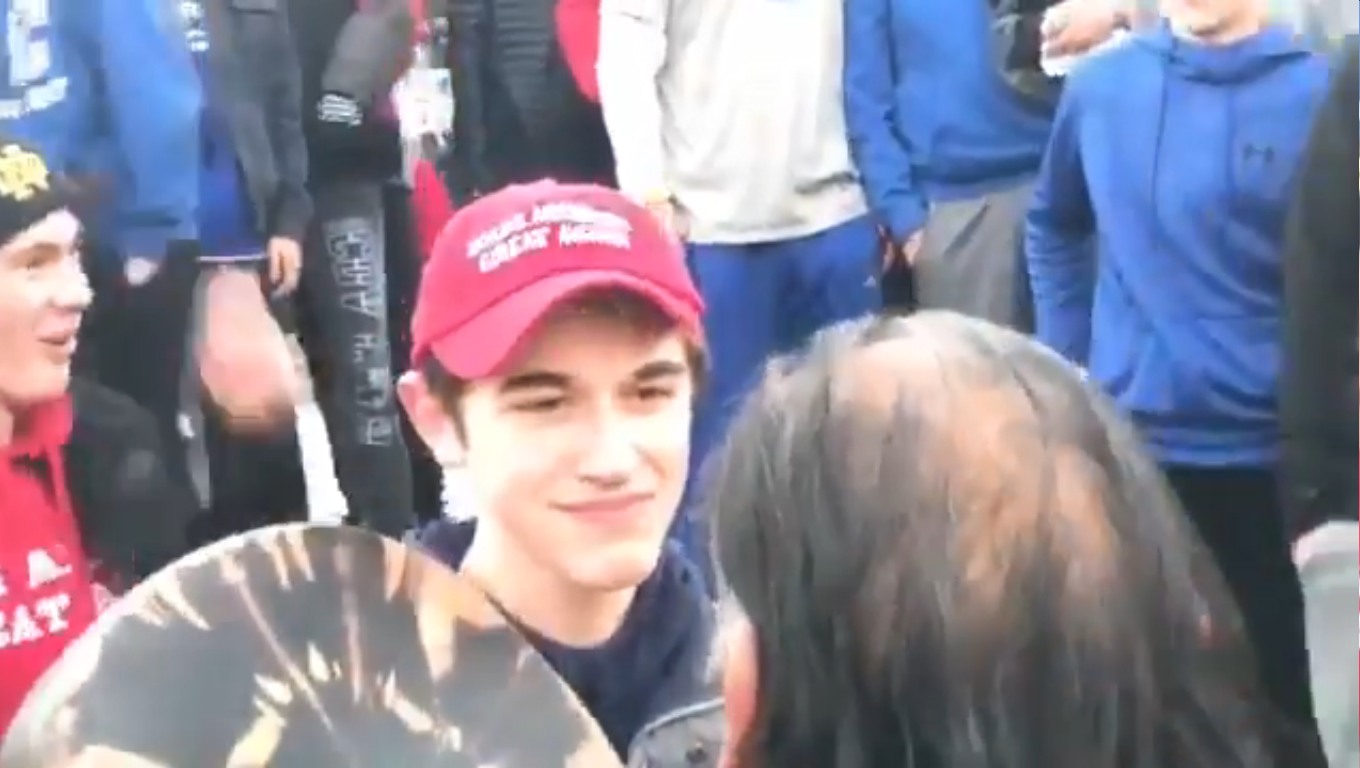 Screencaps from videos.