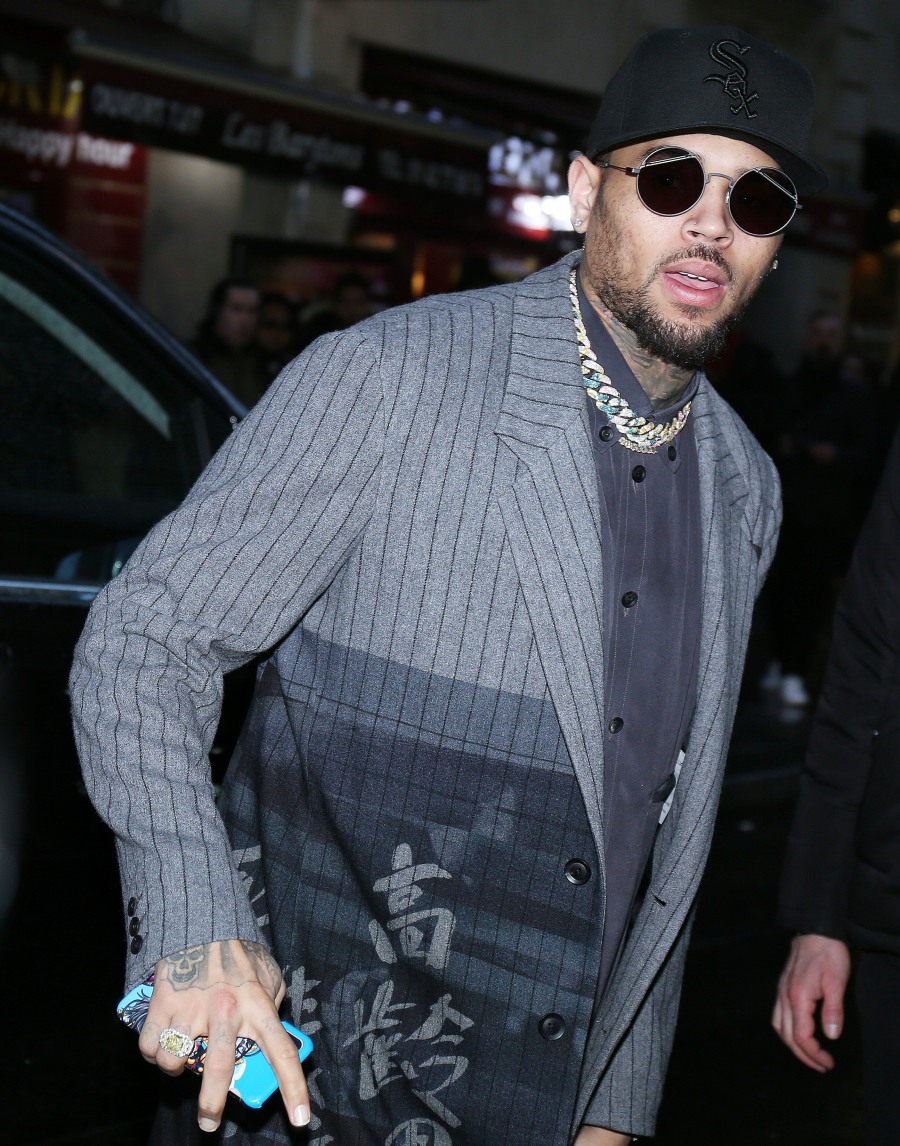 Chris Brown has been in Paris for a few days to attend Paris Fashion Week and sit front row at several of the menswear collections. Just the fact that Chris Brown gets invited to – or is allowed inside – these events bothers me. Why, Yohji Yamamoto organizers? So, he's been in Paris for a few days with his entourage. And because he's Chris Brown, he and some members of his entourage were arrested for assault and suspicion of rape.
US singer Chris Brown has been arrested in Paris on suspicion of rape, French police say. A 24-year-old woman alleges that the star assaulted her in a hotel suite in the city earlier this month. She reportedly told police that the pair met at a nightclub in central Paris, close to the Champs-Elysées, before they returned to the hotel.

The singer, 29, is yet to comment on the allegation. French police are investigating the woman's complaint. Two other men, identified by French media as Brown's bodyguard and a friend, have also been arrested.

This isn't the singer's first encounter with the law – he has a number of previous, high-profile convictions for violence. He received five years probation and a community service order for assaulting his ex-girlfriend, Rihanna, in his car in 2009.
I believe this woman. I believe that Chris Brown is exactly the kind of man who beats the sh-t out of his girlfriend and leaves her limp, beaten body by the side of the road. I believe he's exactly the kind of man who abuses, stalks and harasses his ex-girlfriend to the point where she doesn't feel safe being alone with him for any matter of time. And I believe he's exactly the kind of person who picks up a woman at a bar and he and members of his entourage sexually assault her in a hotel. There's a through-line, you know? His violent contempt for women is the through-line.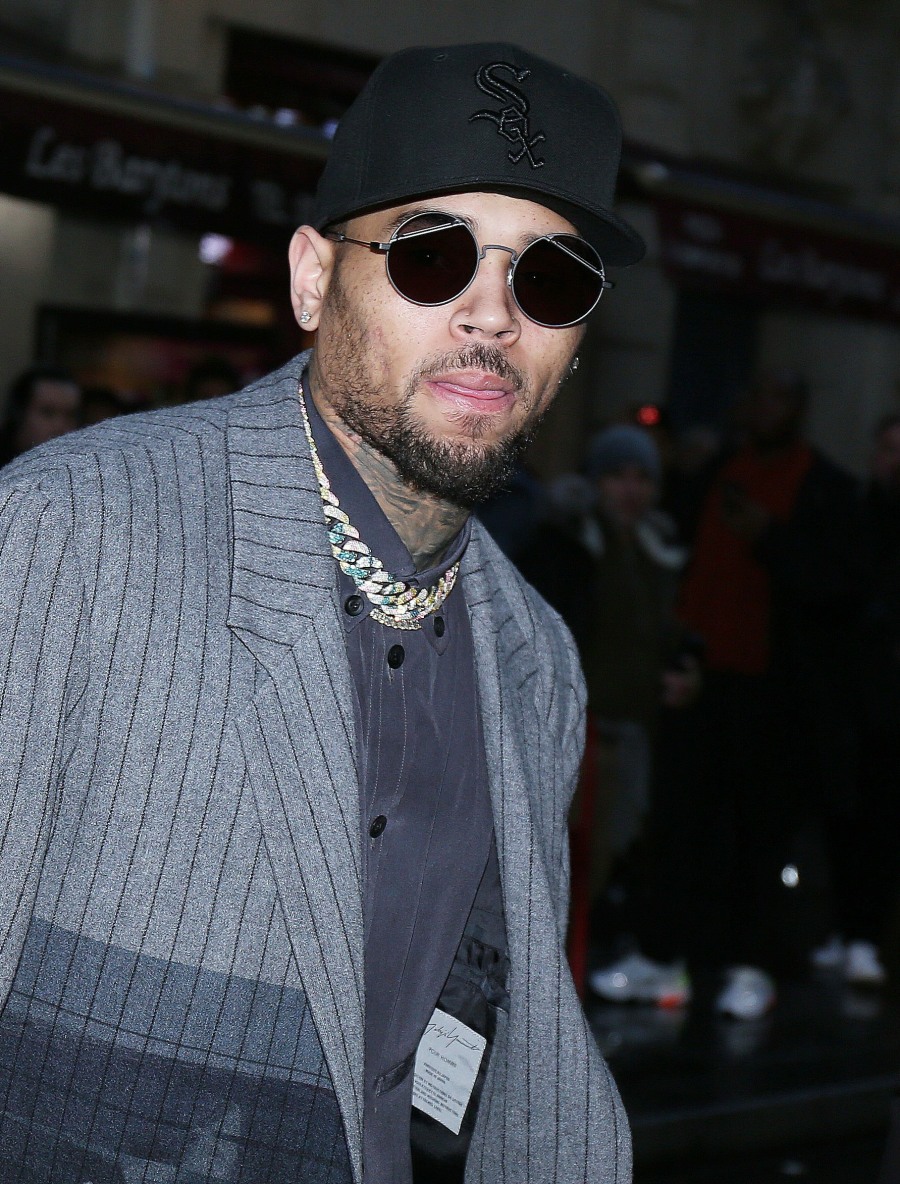 Photos courtesy of WENN.