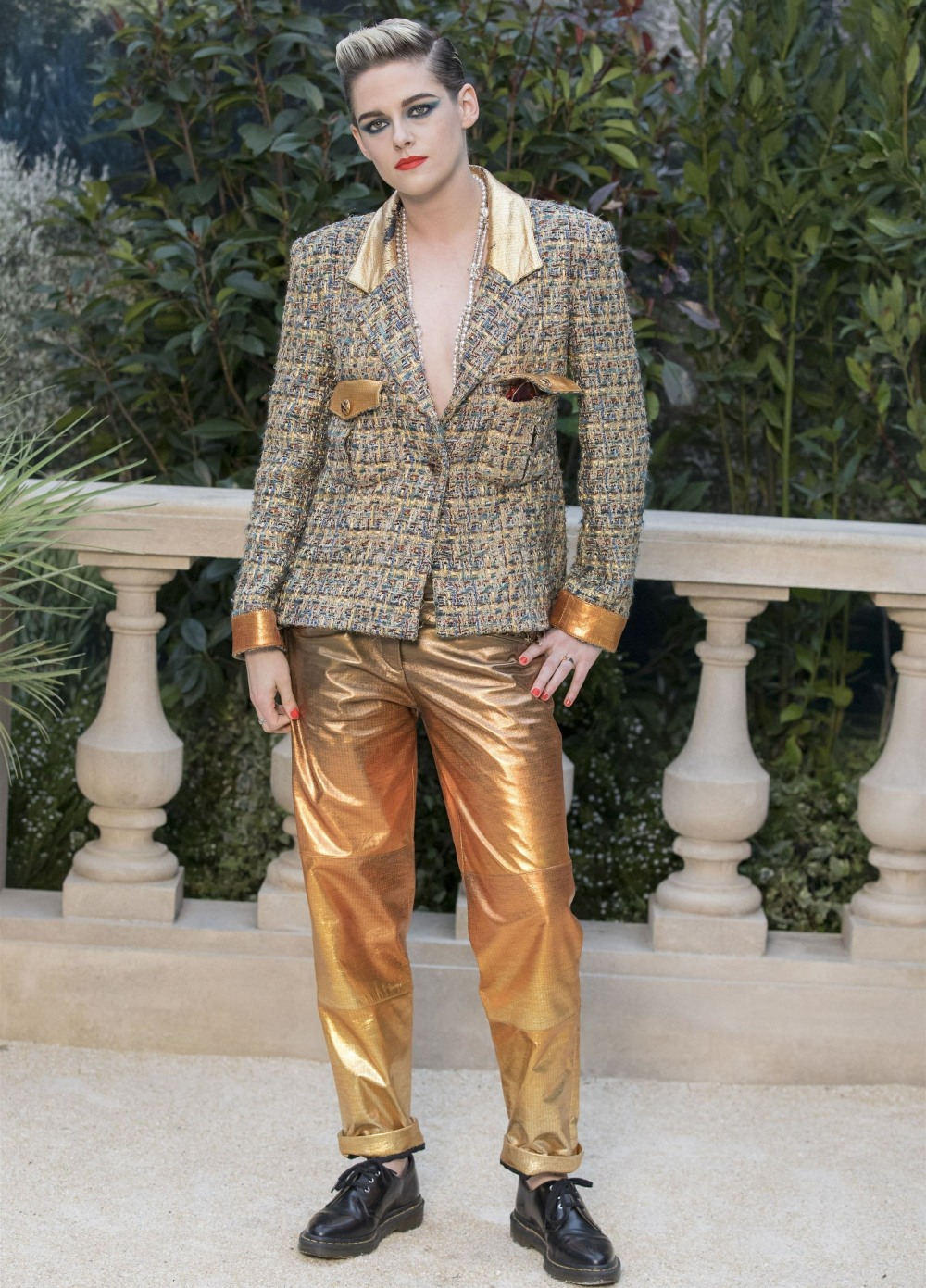 As I was looking through these photos of the celebrity guests for today's Chanel show, you know what struck me? We are living an era of terrible makeup trends. I know everyone is riding high on spending $200 a day on all of their makeup and cosmetic accessories and everybody believes that they NEED to spend 30 minutes a day with all of the highlighting and contouring and Bratz Doll Realness looks, but really… in ten years, people going to look back on this moment and wonder "what were we thinking?" It's also notable because even the lower-key makeup trends are so bad. Case in point: Kristen Stewart.
K-Stew has been repping Chanel for years now. It's a strange collaboration for her, because nothing about her vibe these days is on-brand for Chanel. Still, she dutifully shows up for these collections and shows and, from what I would imagine, she allows the Chanel professionals to dress her and style her. And this is the result – an unflattering ensemble and perhaps the worst makeup job she's ever had EVER. Kristen has a face for makeup too – she can pull off some really severe or strong looks. But chica looks like a drunk clown here.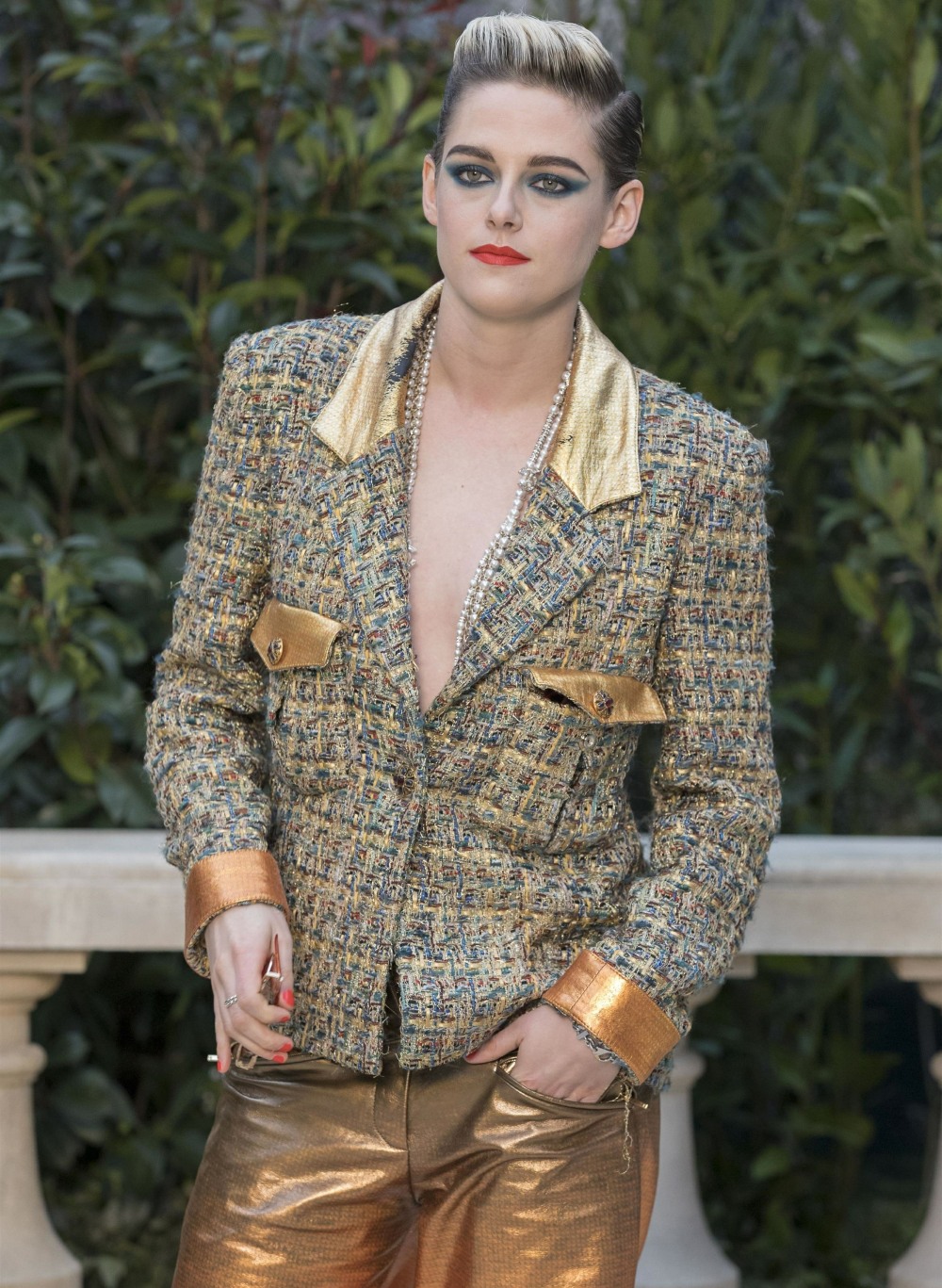 Tessa Thompson attended the Chanel show and she got to wear Chanel's latest accessory trend: the necklace/belt/purse three-in-one. This is crazy and very, very funny.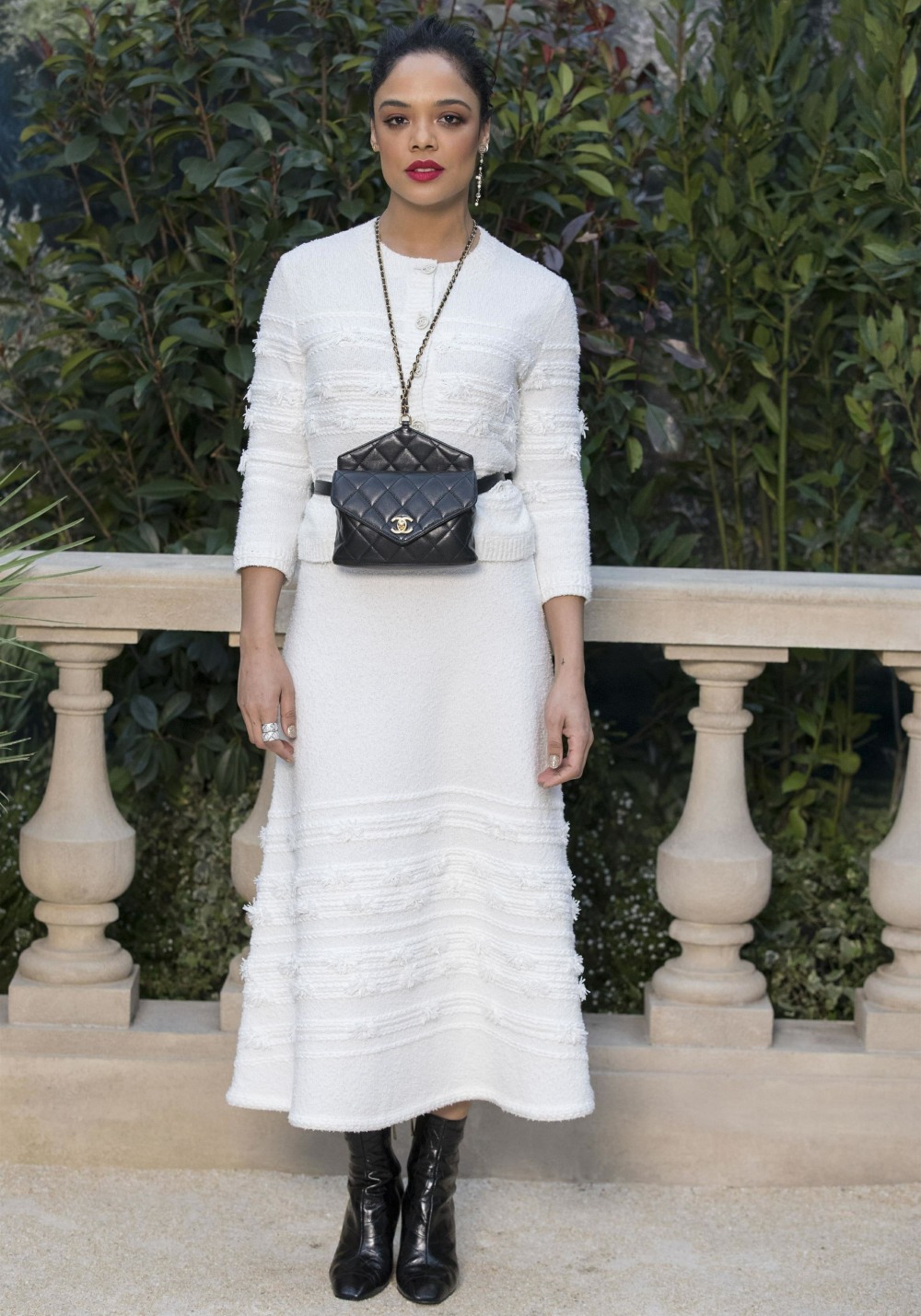 Tilda Swinton came out for Chanel too:
Photos courtesy of Backgrid, Getty.