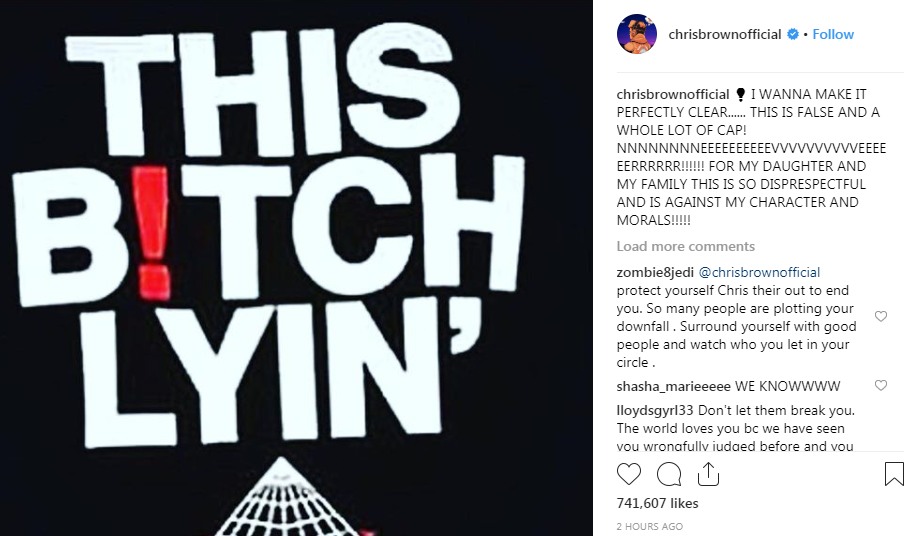 Chris Brown posted the above Instagram yesterday, after he was released from police custody in Paris. Police had held Brown on suspicion of rape and assault, but no charges were filed. He and two members of his entourage were held and questioned for about 24 hours in the investigation, and they were released from custody around 10 pm last night. The investigation is apparently ongoing. But as you can see, Brown's defense is ramping up. "This Bitch Lyin" he says about his rape accuser. He also says the rape claim is "so disrespectful" because it is "against my character and morals." Yeah. He thinks he has some kind of moral high road.
As for the alleged victim, she told the press that she met Chris Brown and his friends on January 15 at the nightclub Le Crystal. The group went to the Mandarin Oriental Hotel (it was then early-morning on January 16). She told Closer Magazine that Brown grabbed her arm and "made her" enter a walk in closet, where he sexually assaulted her in a "brutal and violent" way for 25 to 30 minutes. Afterwards, she asked for her cellphone back and they refused. She says after that, one of Brown's friends sexually abused her, and then one of his bodyguards raped her. She was finally able to leave, and she called the police two days later.
Brown and his people deny all of this, and Brown has a girlfriend (which I didn't know) who is currently saying that everything was completely innocent and they were just listening to music. Brown's new lawyer, Raphael Chiche, told media outlets that: "Chris Brown is free. No lawsuits were filed against him. He vigorously challenges the charges against him. A complaint for slanderous denunciation will be filed tomorrow with the public prosecutor of Paris." Yeah, that's a thing, as we've seen – rapists suing their victims for going to the police or telling their stories in any way. It doesn't make them look innocent, so I don't know why they do it. Oh right, they do it because they hate women and they want to silence women from telling their stories.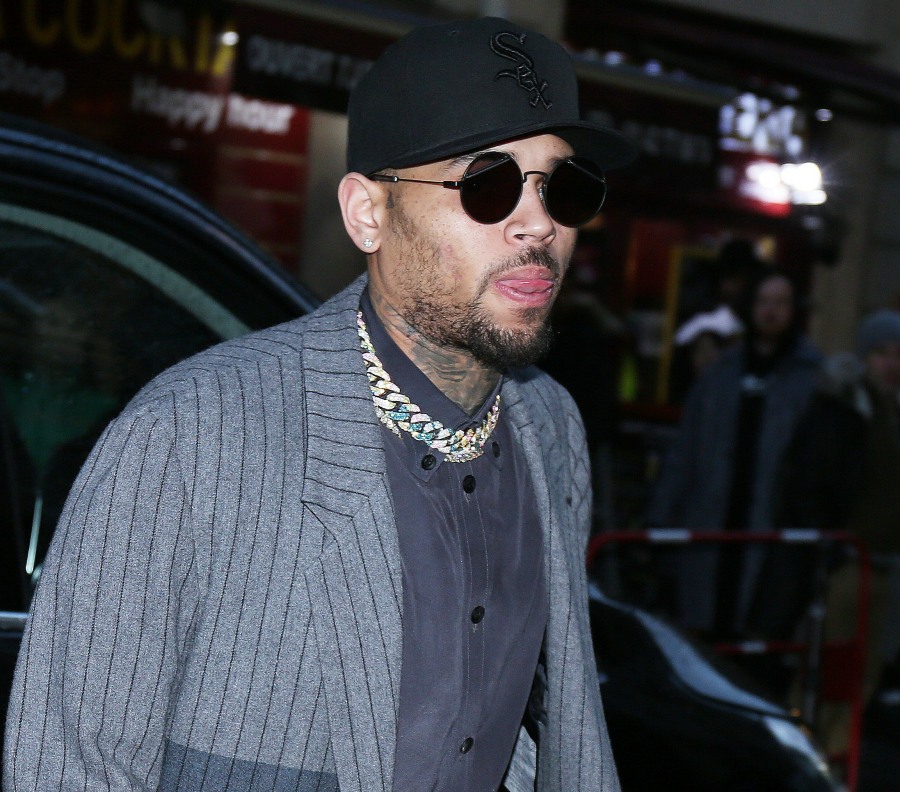 Photos courtesy of WENN.