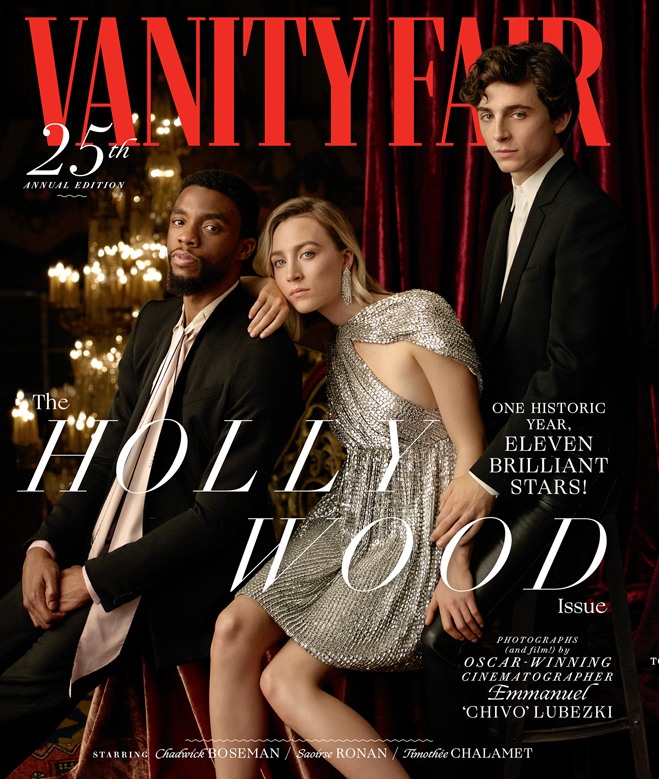 Yay! Despite the many annual controversies, I actually love the Vanity Fair Hollywood Issue. Every year, VF devotes their March issue to "Hollywood," and they always try to put together an interesting (or controversial) cover. There have been lots of Hollywood Issue covers devoted to the bright-young-things of Hollywood, the young ones, and especially the actresses. For this year's VF cover, they went with some diversity and some age differences – actors like Chadwick Boseman and Regina King have been around forever, working consistently for years (in Regina's case, decades). Then we have people like Yalitza Aparicio, who got an Oscar nomination for her first-ever film, Roma.
In addition to Yalitza, Chadwick and Regina, we've got Saoirse Ronan, Timothee Chalamet, Nicholas Hoult, Rami Malek, John David Washington, Henry Golding, Elizabeth Debicki and Tessa Thompson. Man, Tessa and Elizabeth are giving FACE. They should have been on the cover!! I'm sad that they – along with John David and Henry – got shoved to the third panel, because that would have been an outstanding cover too. I'm saying that as someone who loves Saoirse and Timothee too, but it's like VF felt like "diversity is great but let's make sure we have two white peeps on the first panel." Otherwise, the entire cover has well-represented diversity: an Asian man, an Egyptian-American man, three African-American actors, a Mexican actress (of indigenous Mexican descent) and two white women and two white men. Shockingly balanced, right?
The only person here where I'm like "why is he here?" is Hoult. I love Hoult, and he's in The Favourite, but is it worth it to have him as the sole representative of The Favourite on this cover?? I get not wanting Emma Stone on another cover, but call Rachel Weisz or Olivia Colman, damn it.
You can see many more photos from Vanity Fair's cover shoot and and more here.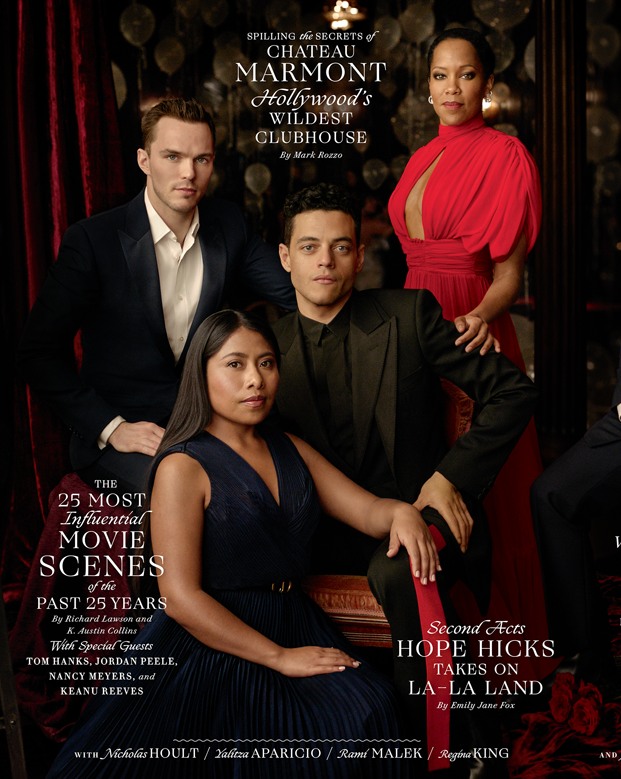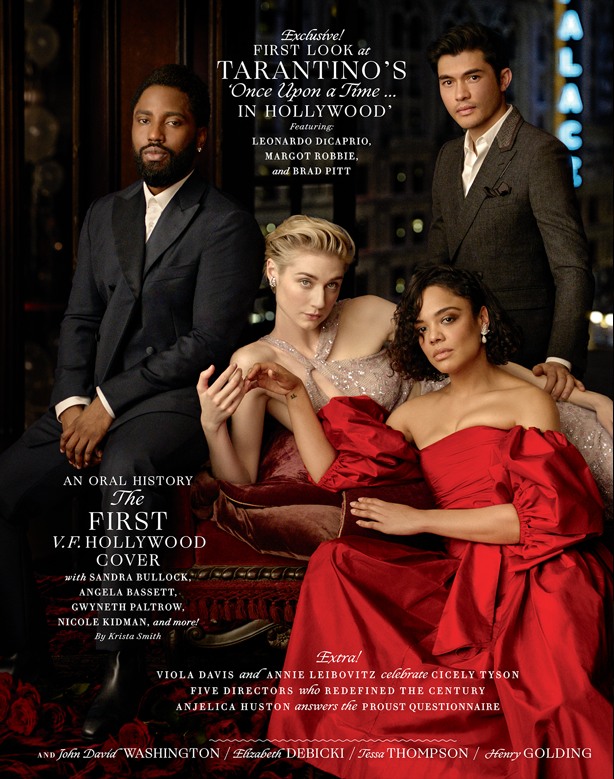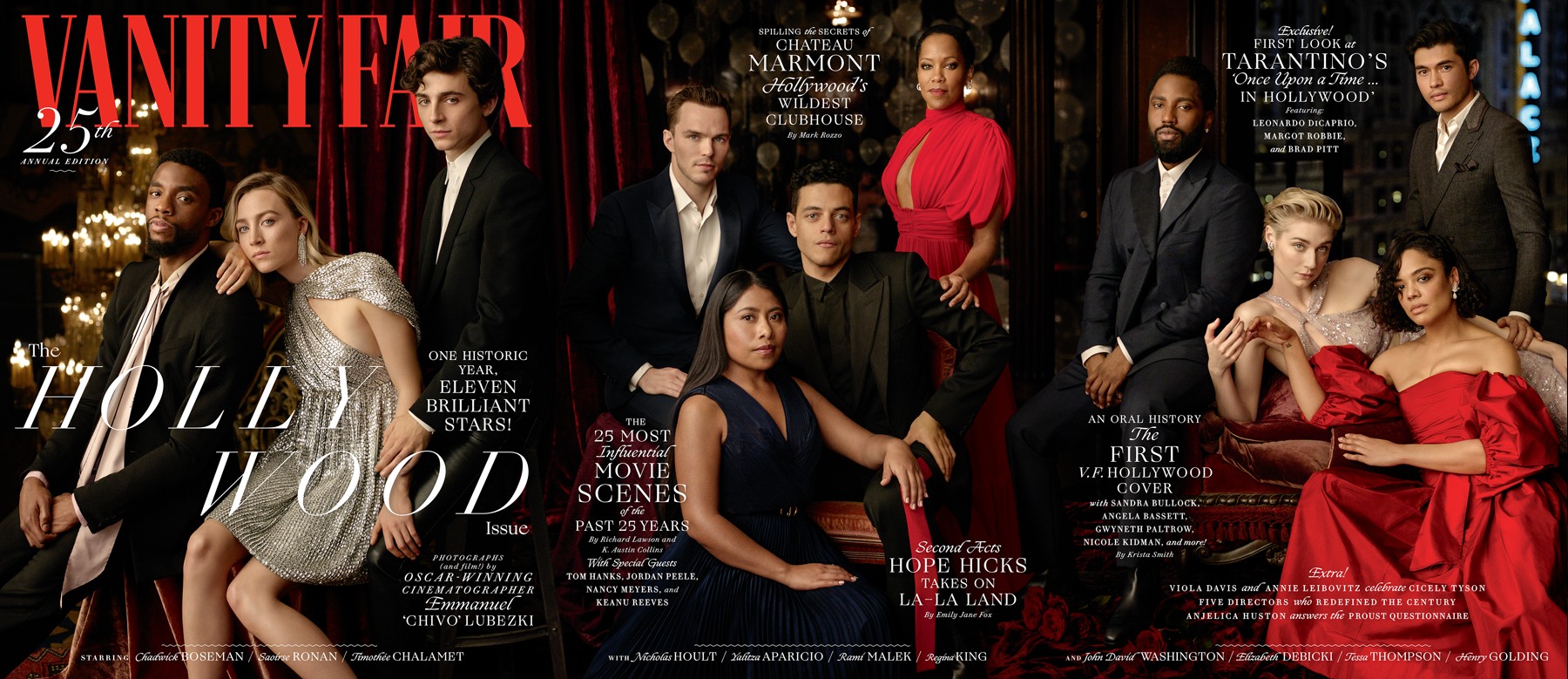 Covers courtesy of Vanity Fair.