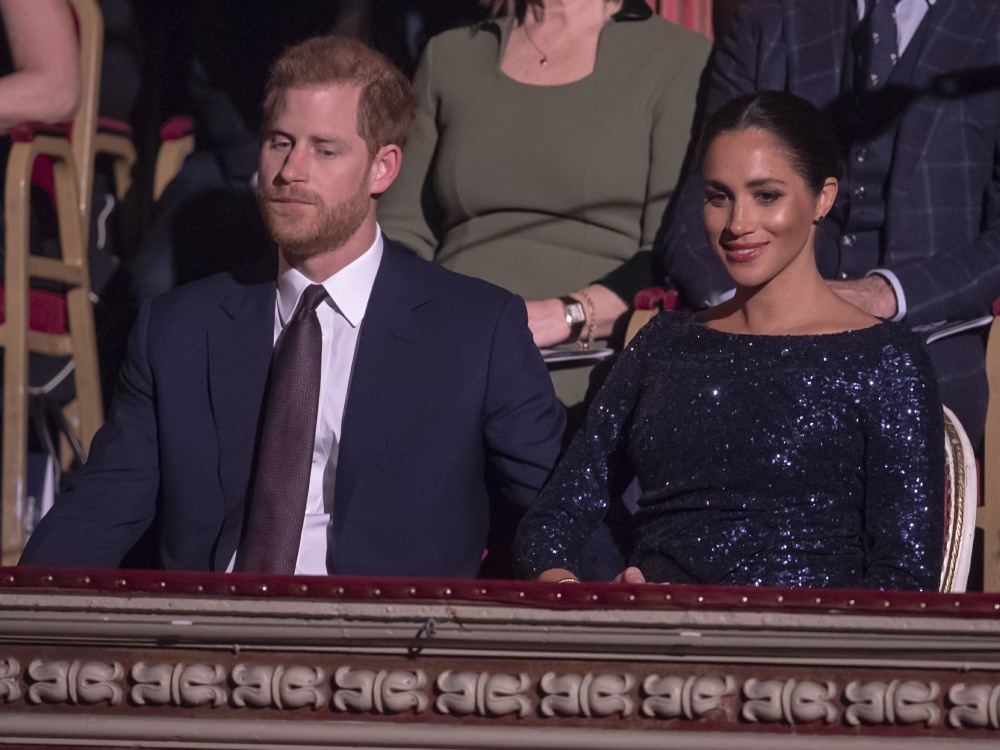 I've been a bit concerned this week that there was nothing on the Duchess of Sussex's public schedule. She stepped out for several events last week, but nothing this week? Work consistently, Meghan! Oh, she did meet with New Zealand's prime minister, but we didn't get any photos and the meeting was described as "private," so I don't know if it will "count." But this will surely count, even though there aren't any photos as of yet: Meghan and Harry took part in a panel discussion for the Endeavour Awards at Kensington Palace.
Meghan Markle and Prince Harry helped honor a courageous group of heroes. The couple took part in a panel on Wednesday for the Endeavour Awards at Kensington Palace. The awards, set up by the Royal Foundation overseen by the Duke and Duchess of Sussex and the Duke and Duchess of Cambridge, recognize serving and former service members who have used athletics or adventure to challenge themselves as part of their recovery and rehabilitation.

The Sussexes' role had been previously unannounced. The ceremony is likely to be held in the coming weeks.

Last year, Meghan also helped in the judging — and, on February 1, joined Harry at the special awards evening to hand out one of them. "I'm truly privileged to be here," she said in a short speech before giving the prize. The awards align with other royally backed initiatives to help veterans, including Harry's Invictus Games.
Endeavor Awards make me think of that British show, Endeavor, and then I thought about Inspector Lewis and Inspector Morse and all of that. My mom got me into Inspector Lewis, but as of yet, I haven't gotten into the old Morse show or the more recent "prequel" show Endeavor. Anyway, that was my very British thought-cloud. I hope Kensington Palace eventually releases some photos from the Sussexes' activities this week, but I'm not holding my breath. The KP social media director seems to solely prioritize the activities of the Cambridges. Further evidence that the Sussexes need a separate communications office, and a separate court.
Oh, after I wrote all that, Kensington Palace confirmed several new appearances for Meghan and Harry next week. On the 30th (Wednesday), Meghan will visit the National Theatre, one of her new patronages. On the 31st, Meghan will visit her other new patronage, the Association of Commonwealth Universities. On February 1st, Meghan and Harry will travel together to Bristol for some events. So… three solid days of events next week! I'm so happy.
Photos courtesy of WENN, Avalon Red.