Mild spoilers for what hasn't happened on The Good Place but it's not bad
I've been watching the second season of The Good Place on Netflix. (So many people on twitter recommended it to me!) While it's not the most amazing show there's something addictive about it. It's funny and cute, the characters draw you in and you root for them. In the second episode of our podcast, I mentioned that Kristen Bell is one of my favorite celebrities to cover. That's not because she's my favorite celebrity, but because she gives good sound bytes without going overboard. (That part is at about 27 minutes into the podcast) She's also an excellent comedic actress. Kristen and the rest of the core cast of The Good Place (sans Ted Danson) were on Conan. Excerpts from their panel interview are on YouTube and it was fun to watch. Kristen talked the most, as she does, and they addressed the issue on a lot of fans' minds: will Eleanor and Tahani get it on?
Does your husband mind when you have sex scenes?
Kristen: No my husband likes every type of relationship that has positive energy behind it. He likes seeing lovers. He likes it when I fall in love on screen. Whether it's r-rated stuff I've done or I'm kissing Chidi. He's watching it in the kitchen and I'll hear him go 'honey, get some!' He's really a great wingman.

Fans seem to really want Eleanor and Tahani to get it on [shows fan art] Is that going to happen on the show?
Kristen: We've certainly alluded to it a lot of times how attracted Eleanor is to Tahani. There's not really a reason to define either person's sexuality. It seems indulgent and not necessary to go into it. Maybe Eleanor is just attracted to who she's attracted to and Tahani is gorgeous so she keeps mentioning it. Eleanor is kind of bi and it's fine with me.

Has the show changed you as people?
Jameela: I've become mildly more empathetic. When I'm irritating people I start to look back inside of them as to why they're so irritated.
Kristen: My rule before I was on the show was just 'don't be a dick.' It's the same rule [after the show].
Manny: I recycle. [everyone claps] You have to recycle properly. Thanks to this show I have made my contribution. [They all talk about recycling, it's cute!]
[From three videos on Youtube]
I will admit that I've wanted to see Eleanor and Tahani hook up. They're both gorgeous women and it would be hot. Without being spoilery they could have a multi episode romance that doesn't affect their character's trajectories due to core setup of the show. That still might be a "jump the shark" moment which can happen when TV couples take sexual tension to the next level. Showrunners have to be so careful with that. I'm still not over Scully and Mulder.
Here's one part of the interview and the two others I reference are here and here.

I would! (I mean I would be so lucky.)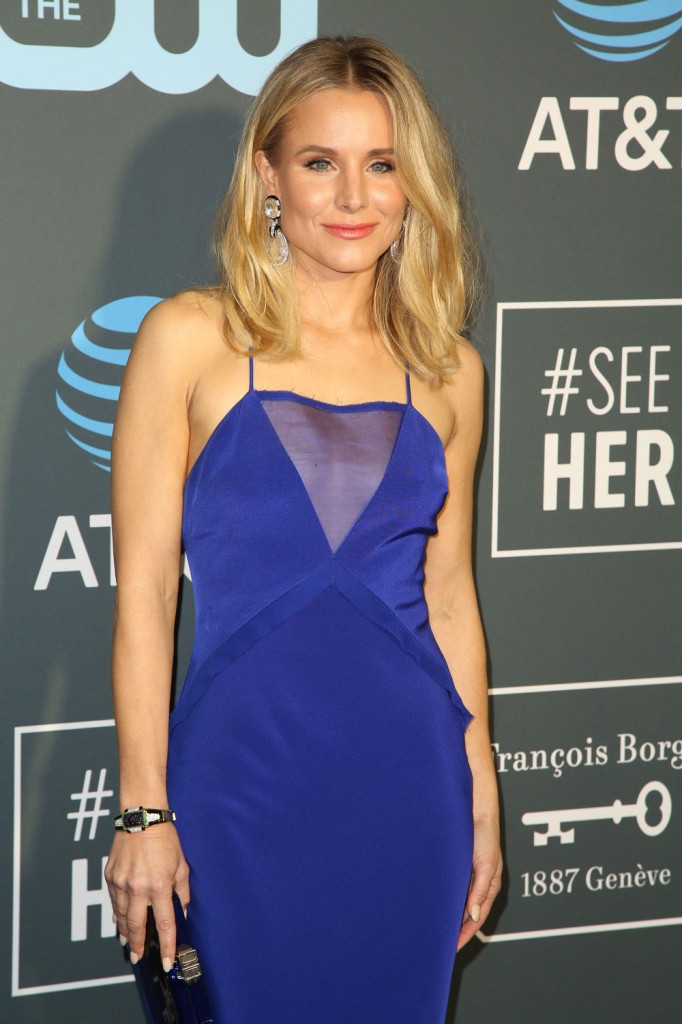 Photos credit: WENN and via Instagram/Jameela Jamil