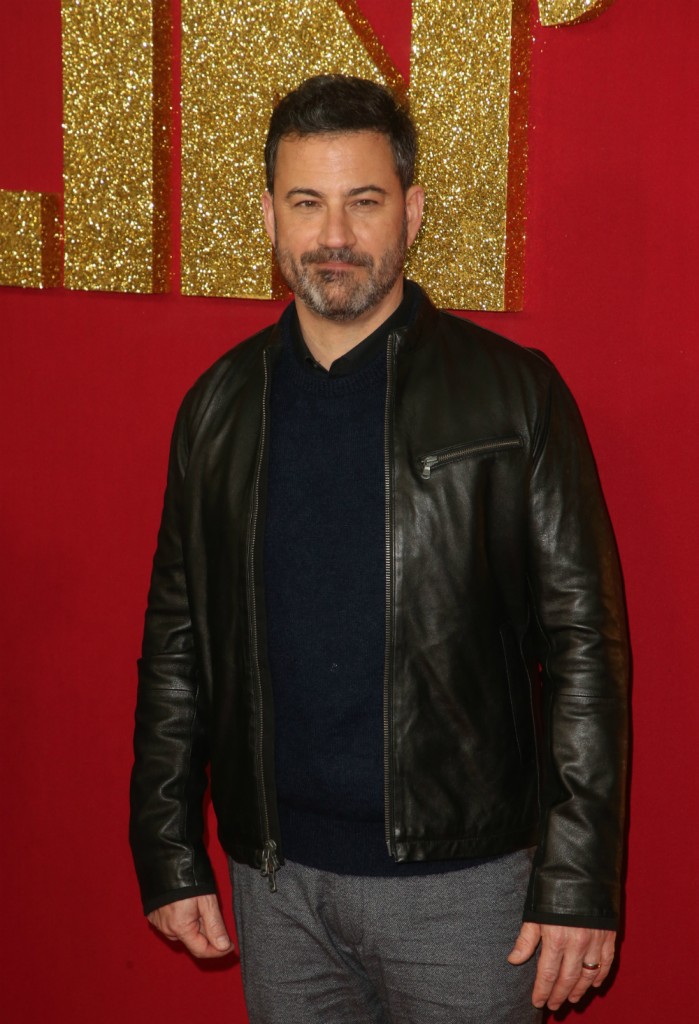 Jimmy Kimmel appeared on Watch What Happens Live with Andy Cohen and they swapped hosting stories, which was kind of fun. I had no idea Kimmel has had his show for 16 years. During his segment, Andy did a bit called "Jimmy Kim-On" (like Come On!) in which Cohen tried to get the dish on some of Kimmel's high maintenance guests. During Kim-On, we learned that Kimmel's show is as 'live' as Ellen DeGeneres' (as in, it's pre-recorded and edited) so last-minute guest cancellations don't bother him. We also learned why we will never see Barbra Streisand on his couch, because he won't trade seats with her so the camera can get her good side.
Cohen: If a guest wants you to swap around your set so the camera gets their best side, do you refuse? I've had to switch seats for Mariah Carey four times.

Kimmel: I've had a guest ask for that and I said no.

Cohen: Really? Was it Streisand?

Kimmel: Yes

Cohen: It was Streisand. And you didn't do it. And then, did she come on the show?

Kimmel: No. It was the condition. But the condition was that we couldn't talk about that we'd switched around and I was like, 'I just don't see how that would work.'
I get Kimmel's question about how to make a swap work without discussing it, but other hosts have done it successfully. When James Cordon got Barbra to agree to a Carpool Karaoke, she did it in the driver's seat. He set up the bit with a parking boot on his car (from unpaid tickets), so he called Barbra to give him a ride. It worked seamlessly. Jimmy Fallon also pulled it off when she appeared on The Tonight Show in 2014. He made a sweeping gesture of saying that because it was her first appearance on the show in 50 years, he felt she should take his seat. Granted, Fallon is a known for being a kissass, so nobody batted an eye when he gave up his seat like that. But when Barbra returned in 2016, he solved the problem by having her on with a guest she knew (Alec Baldwin) to her right so she spent the interview facing Alec and talking.
I'd find it funny if Barbra came out and made a joke about "gimme your chair, I don't film from that side." She clones her dogs, for crying out loud, it's not like she's hiding that she controls her environment. On the other hand, it's Barbra Streisand, give her whatever the hell she wants.
The way to get Barbra on Kimmel is to have her be the next one to prank him in the middle of the night. He sleeps on the right side of the bed so it would work: Babs, a microphone, belting out Memories to a frightened Kimmel. BOOM – everyone's happy.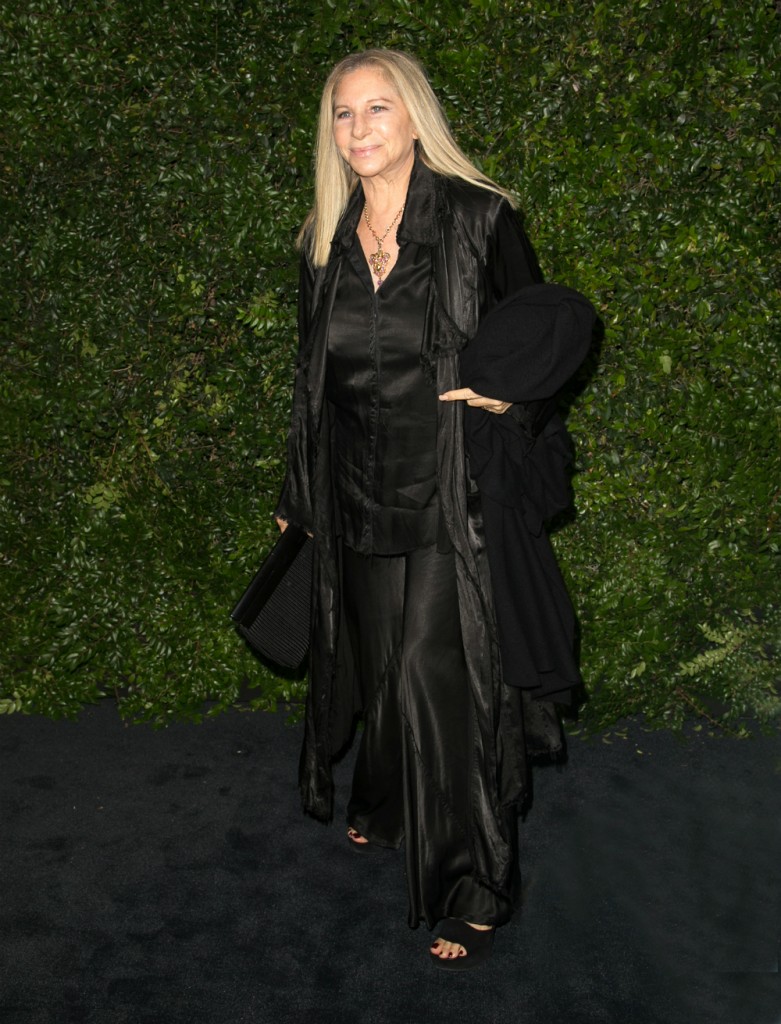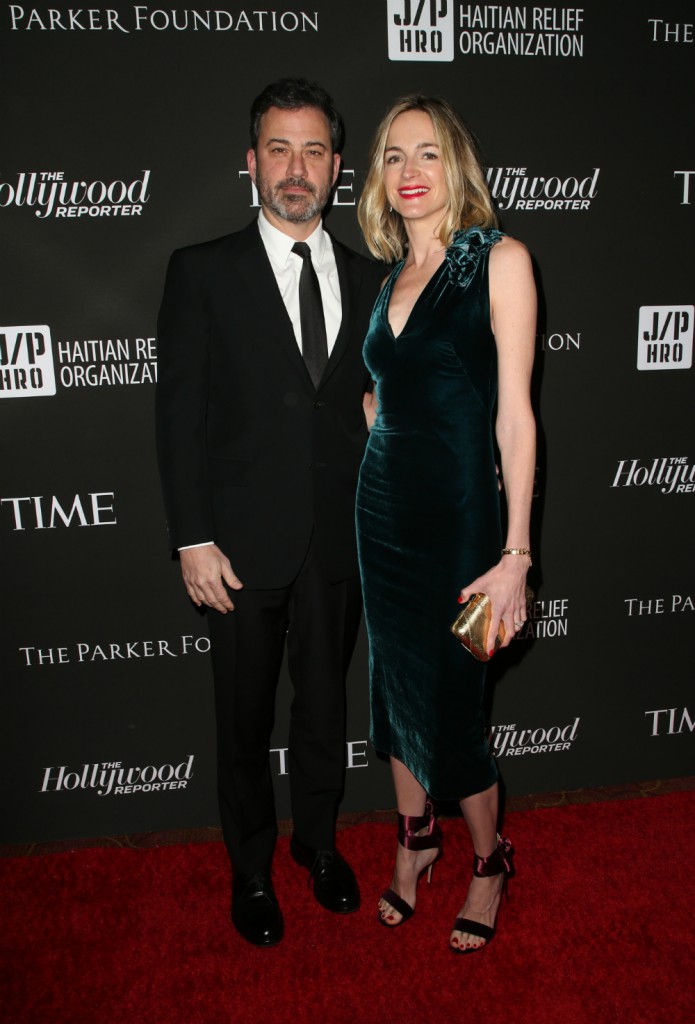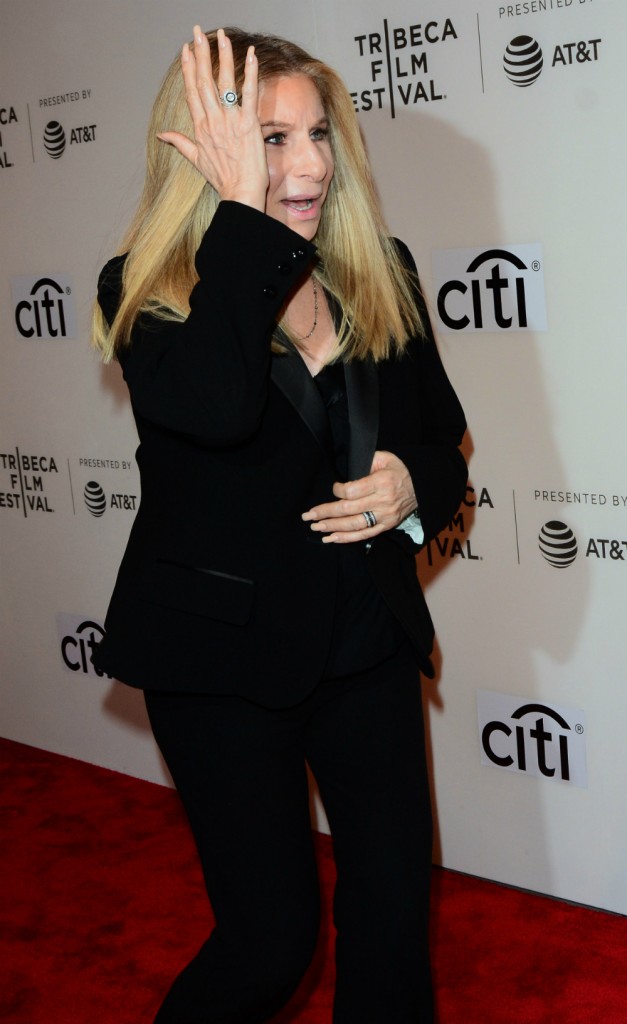 Photo credit: WENN Photos, Getty Images and YouTube