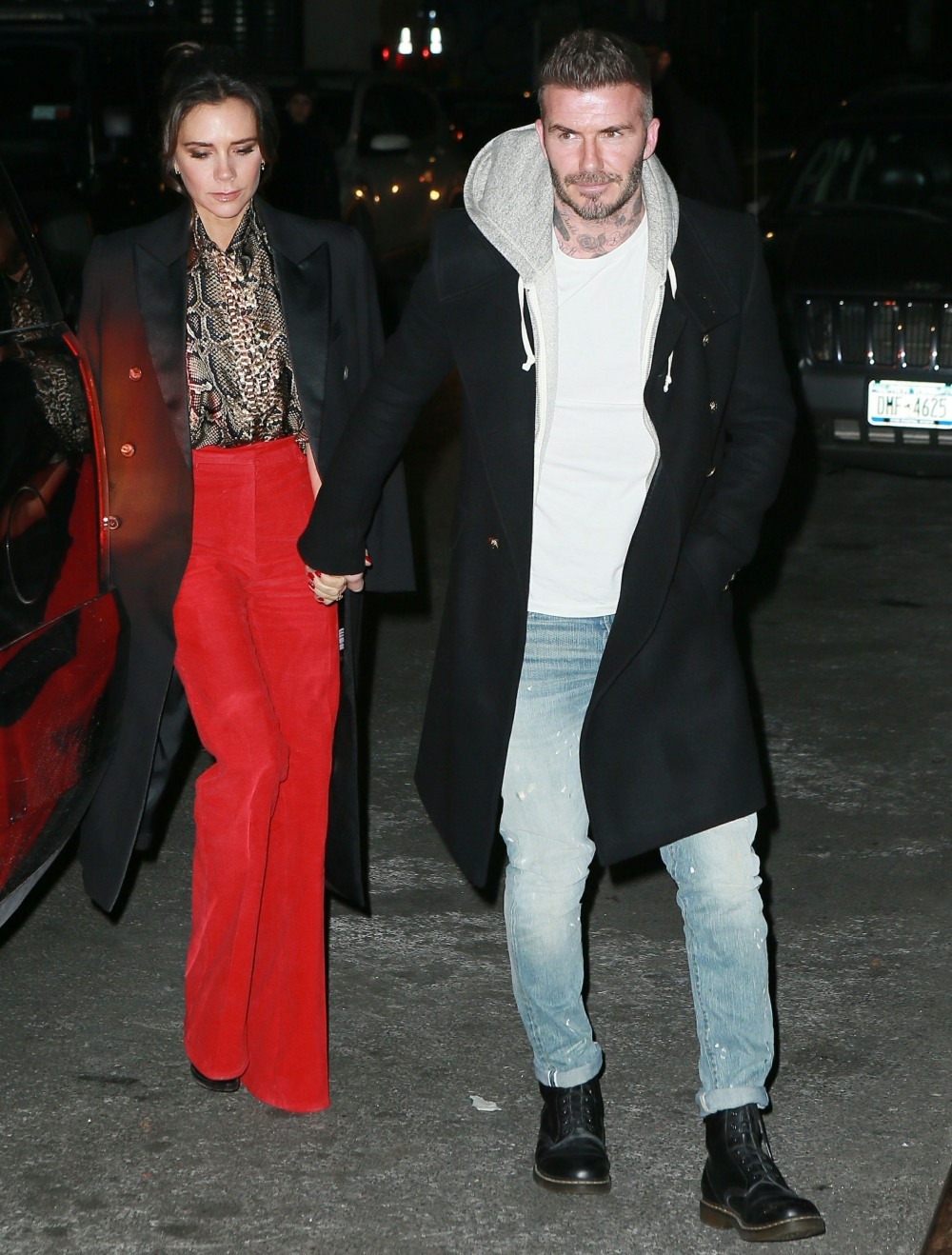 Victoria Beckham has been in New York for much of this week. She's been promoting her collaboration with Reebok, and she and David Beckham even reunited for some kind of NYC event for Reebok. A big part of me still believes that what we're seeing from Posh and Becks these days is the last gasp of their marriage. Last year, when the split rumors really started swirling, it seemed like Victoria was still doing the most to save her marriage or make it look like they were still a happy couple. I don't think she's still doing that – when they step out together these days, they both look so over it. I covered Posh's recent Guardian interview too, which was a fascinating read. It read like a woman who was getting her ducks in order to file for divorce at some point. Anyway, for now, we're getting reports of how Posh and Becks were especially loved up. Suuure.
Victoria Beckham had a special person by her side while celebrating this week — her husband David Beckham! The two stepped out to tout her Reebok x Victoria Beckham collaboration at a party in New York City on Tuesday night, which the couple's oldest child Brooklyn, 19, also attended with his girlfriend Hana Cross.

According to a source, David, 43, was an attentive and supportive husband at the party while Victoria, 44, celebrated her collection.

"David was by Victoria's side the whole night," the sources tells PEOPLE. "They were very touchy and flirty with one another."

The Beckhams will be celebrating their 20th anniversary this summer after tying the knot at a sprawling castle in Ireland on July 4, 1999.
I don't think Victoria and David have ever been touchy and flirty with each other, even when they were happy together. She's just not that kind of person, right? There's nothing wrong with that, but let's be real – I don't think many people are buying this. If you are buying it, God bless. Also: in July, they'll celebrate their 20th wedding anniversary. Do you think they'll even be together by then?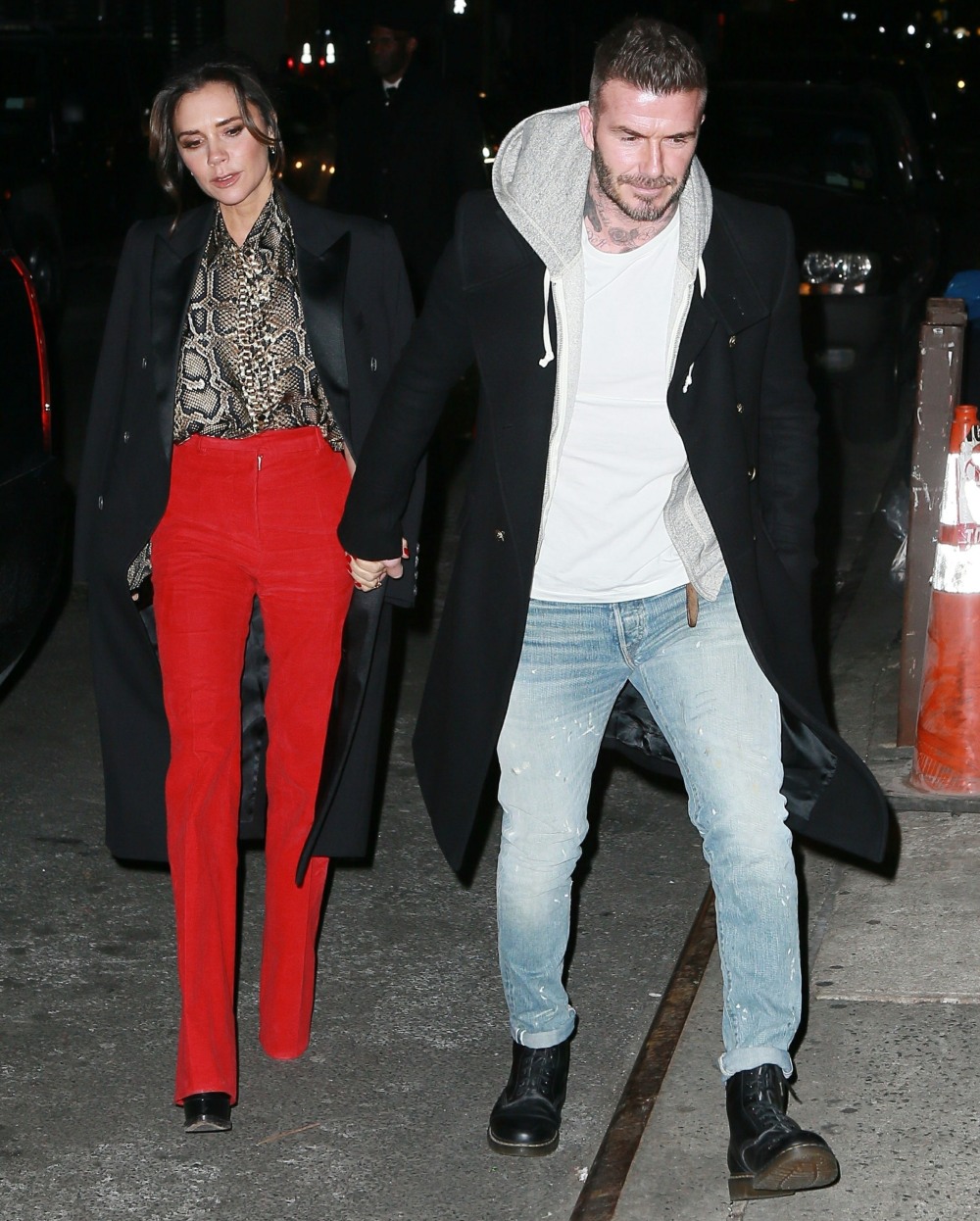 Photos courtesy of Backgrid.