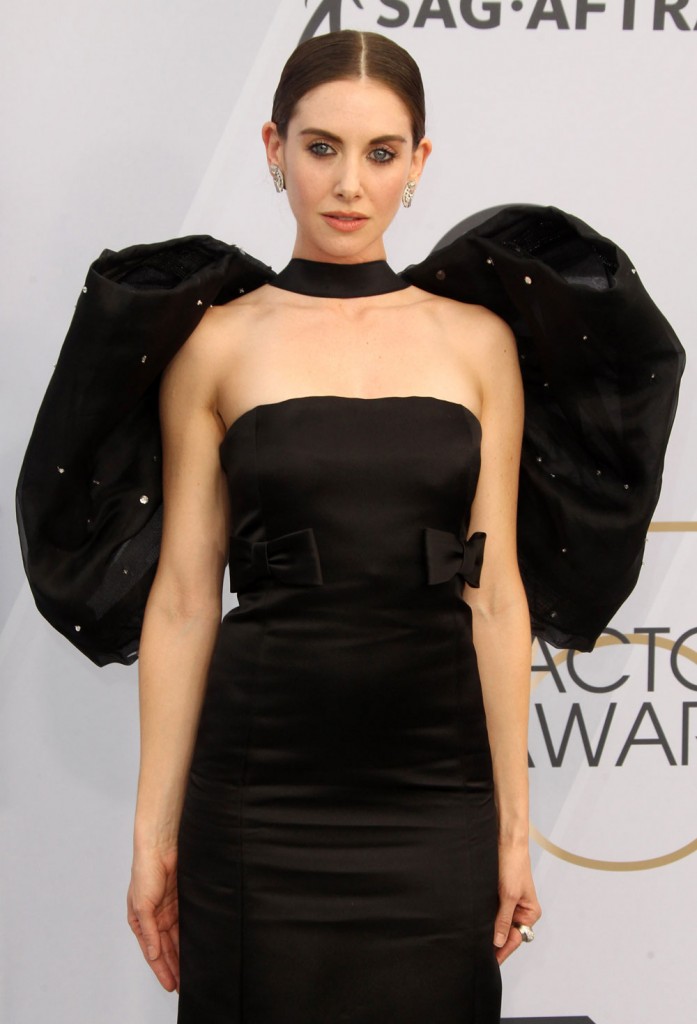 GLOW was nominated in three categories at the SAG Awards last night, but only won for Stunt Ensemble. It was also up for Ensemble in a Comedy Series, which went to Marvelous Mrs. Maisel, and best actress for Alison Brie, which went to Rachel Brosnahan. Mrs. Maisel has been the darling all season, but the Glow cast is having fun you can tell. Unfortunately they were also some of the worst dressed last night, although there was so much questionable fashion it's hard to decide.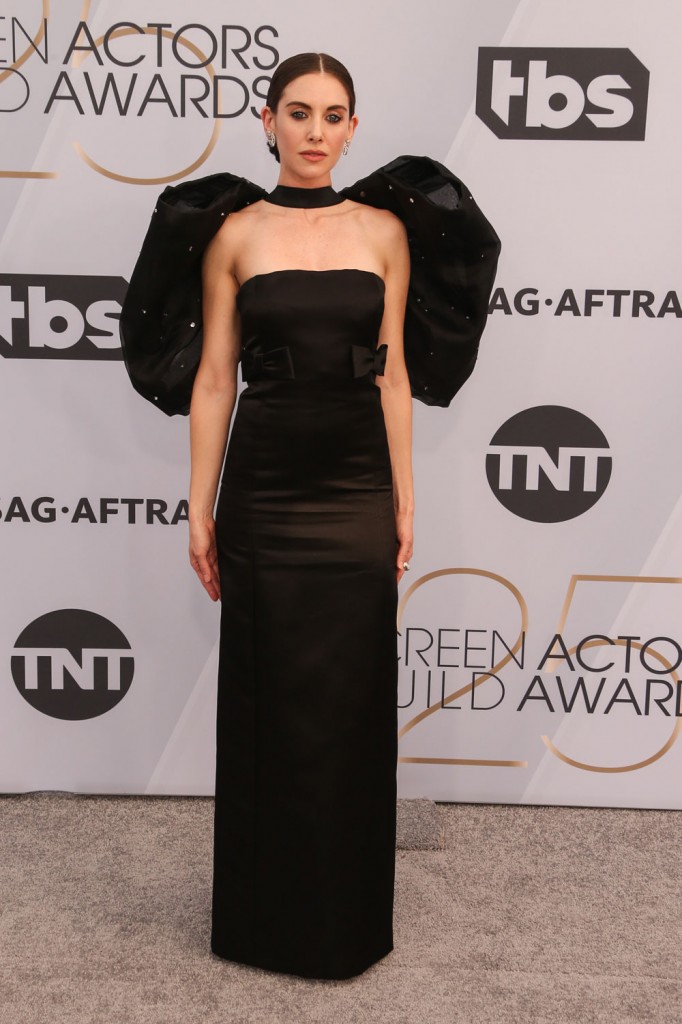 Alison Brie was in a crazy black Miu Miu gown with a giant structured bow cape at the back with silver sequin dots on it. Look at this thing, it looks like bat wings or something. It's just a plain black column dress with a couple of bows tacked on the waist and a crazy back. She told the People Live team that she was partially sewn into it and she was worried how she would get out at the end of the night. She should have thought of that before she got put into it, but by that point it was probably too late. I downloaded so many photos of this gown as I couldn't believe how bad it was from just about every angle.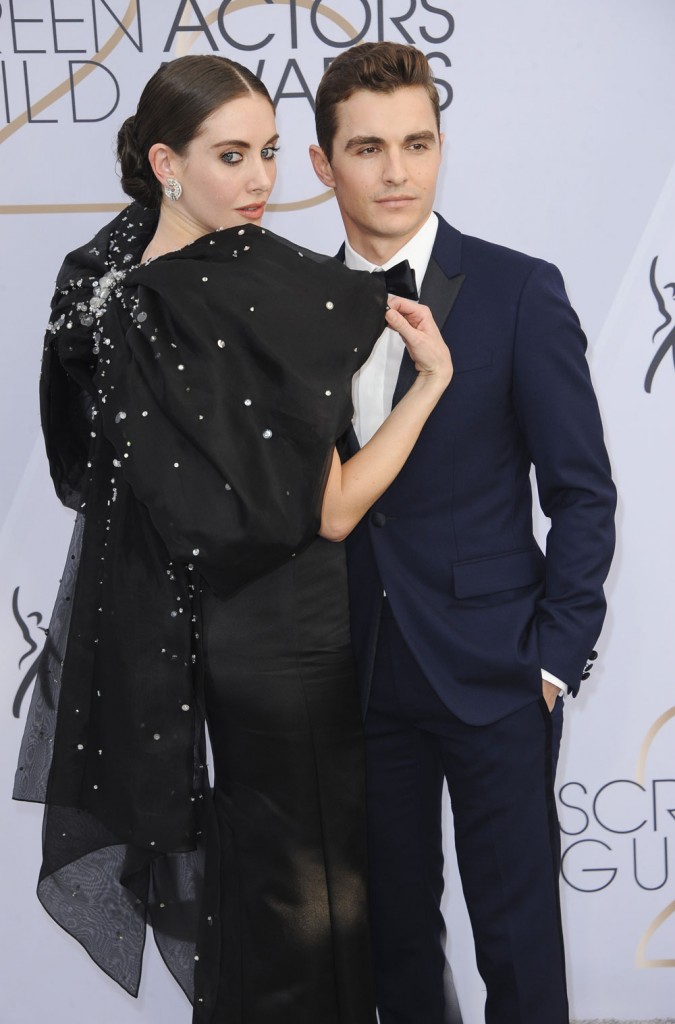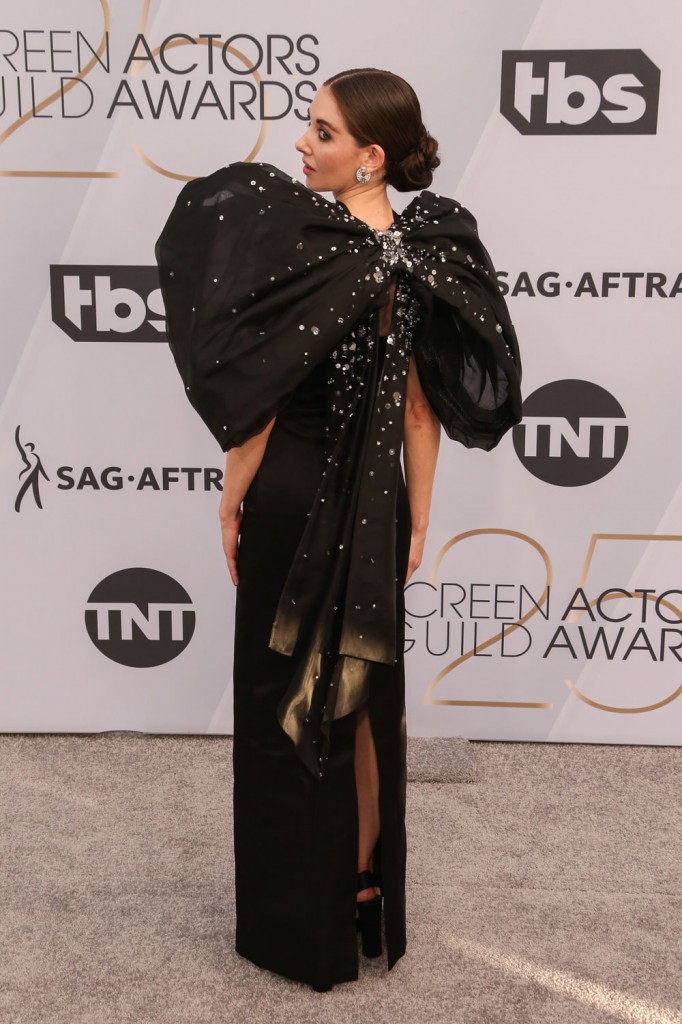 Betty Gilpin was in a deep v-neck silver Krikor gown with a tiered skirt. This could have looked cheap if the tiers were shorter or if there were extra details, but I find it striking, especially compared to some of the other looks. Her hair and makeup are so lovely too.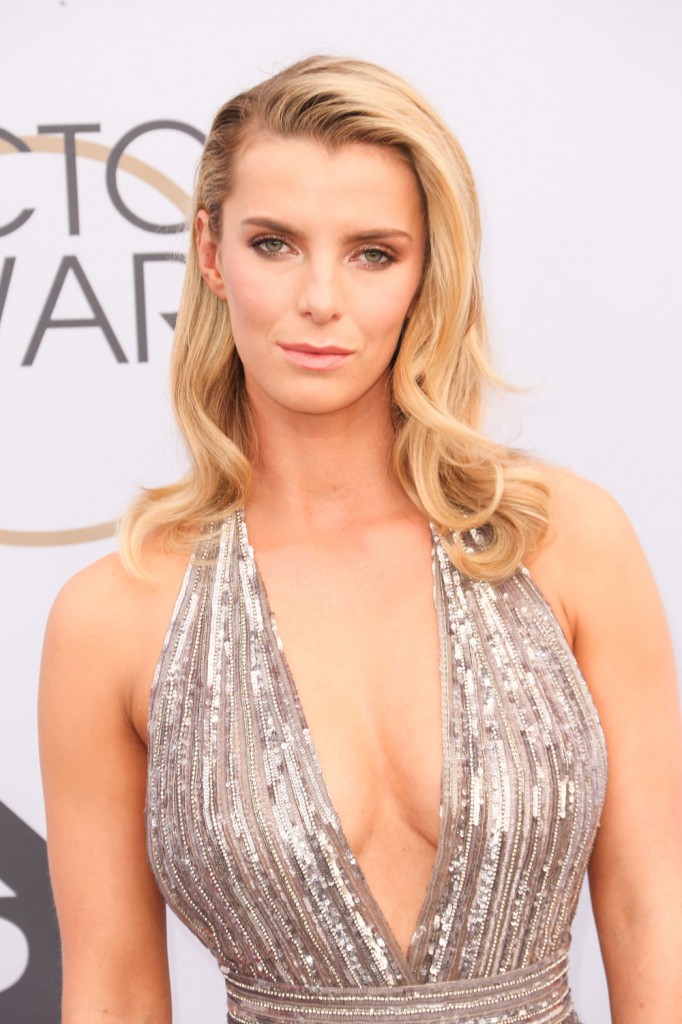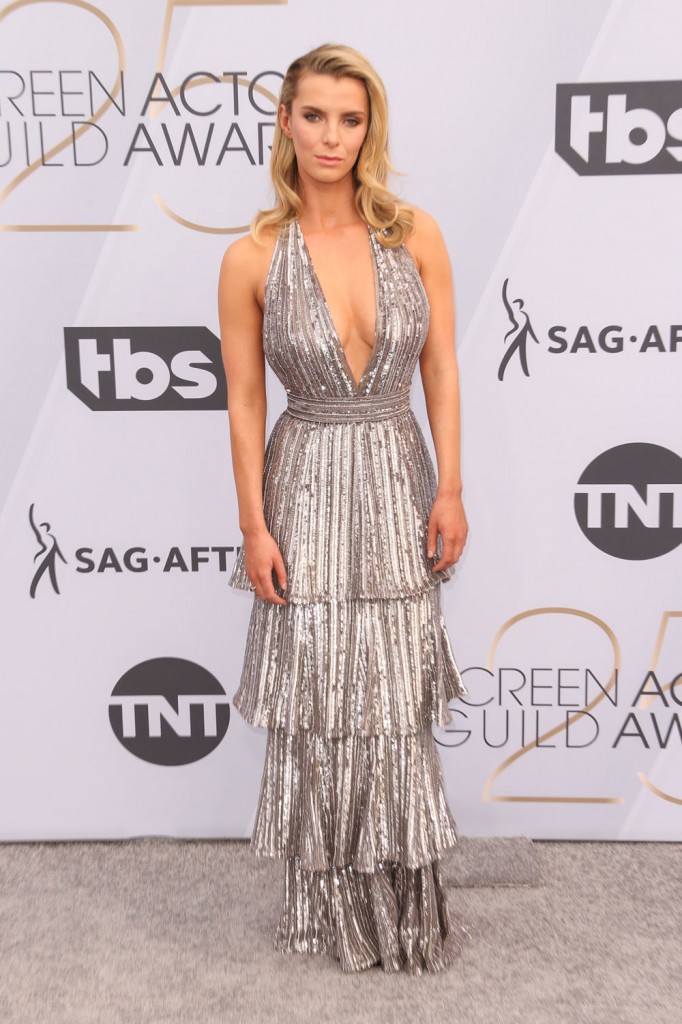 Kate Nash was probably the worst dressed overall last night, although there were some other contenders. She was in a crazy bright pink full length gown featuring very puffy sleeves, gold, purple and pink lines of beads, and a row of gold embellished hearts down one side. In her red carpet interview she sounded enthusiastic to be there. Maybe this was a nod to the show as it's so very 80s. I usually like vintage-look fashion and this could have been fun, but it's just fug. I'm being generous.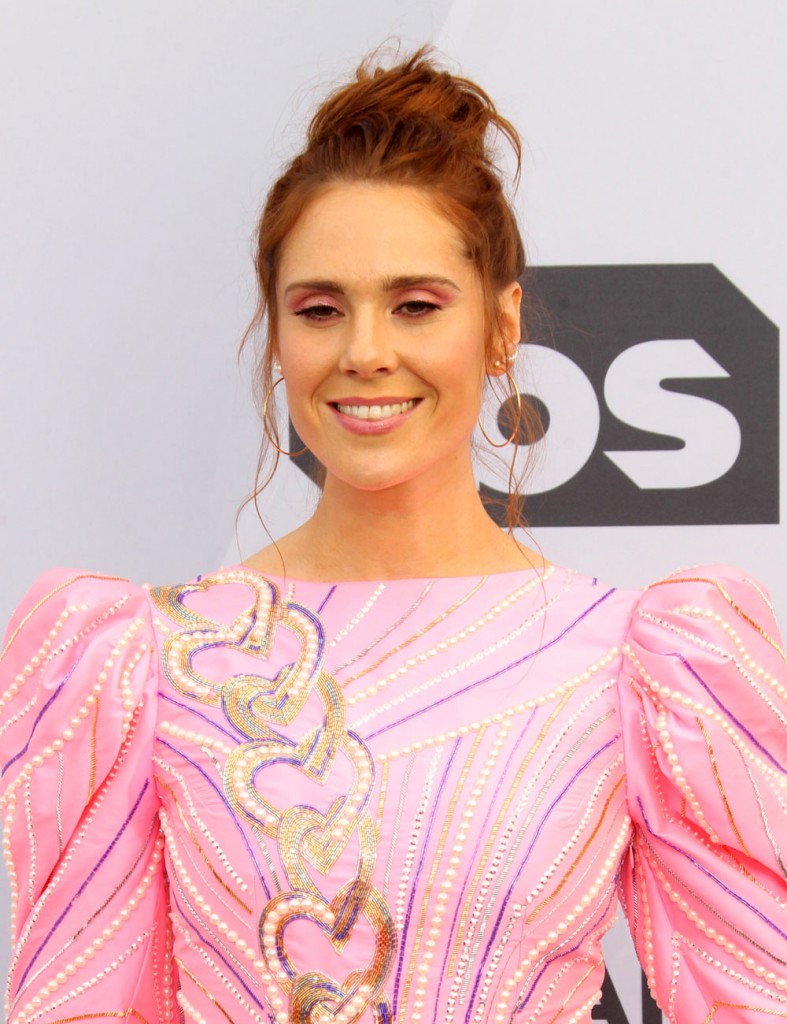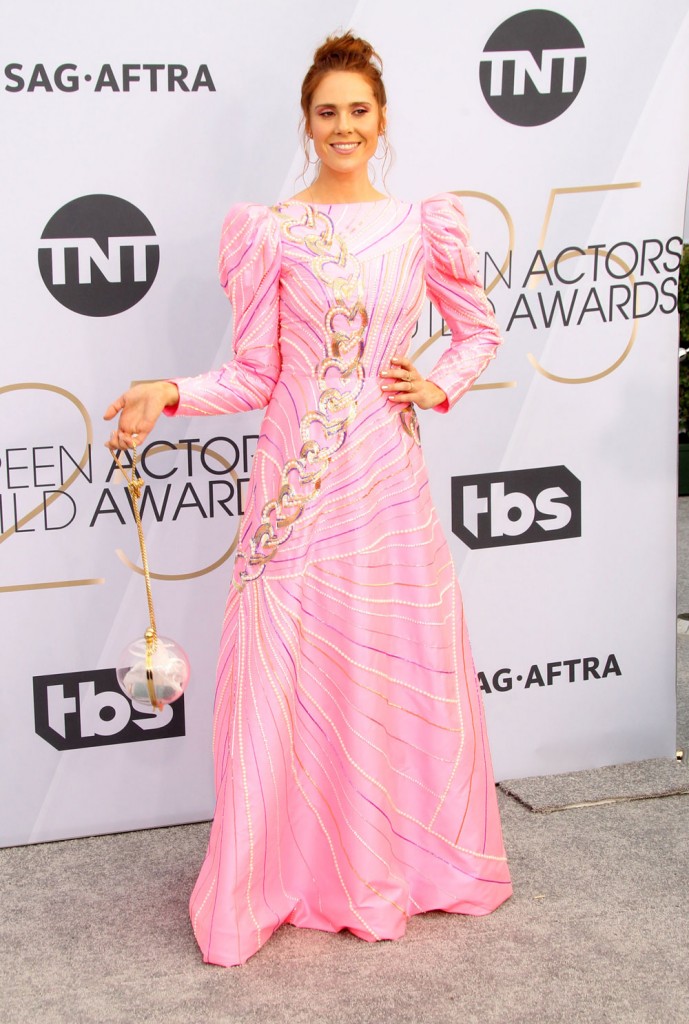 Sydelle Noel from GLOW was also on Black Panther, and she was on the left side of the stage at the end of the night when the cast was accepting their award. She's so tall, and she looked incredible in this orangey chiffon J. Mendel gown. Look at her twirling on the red carpet!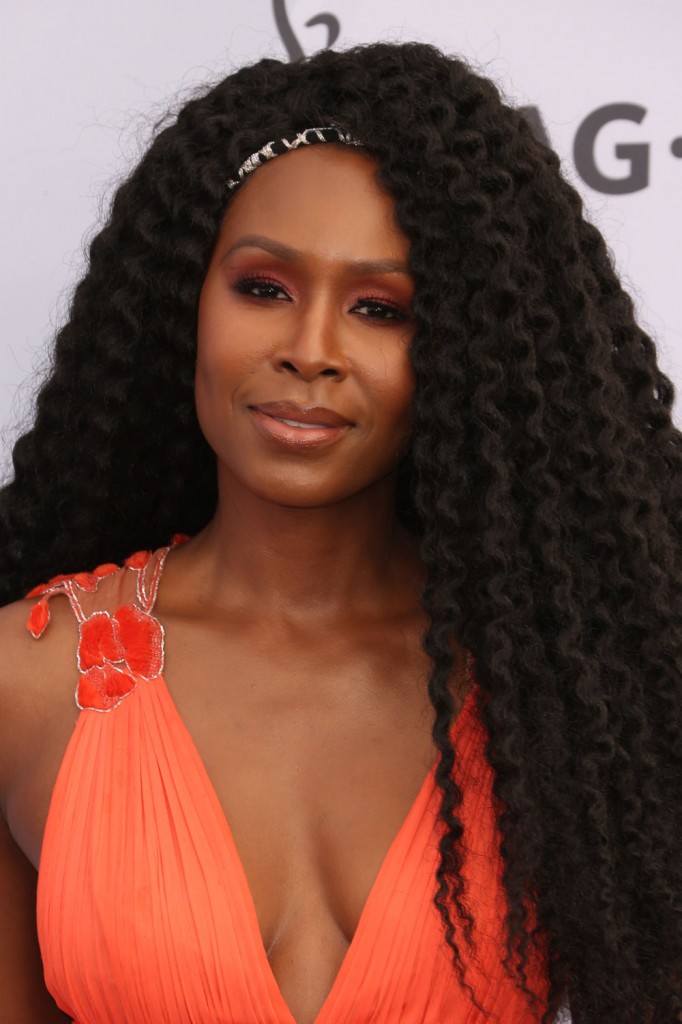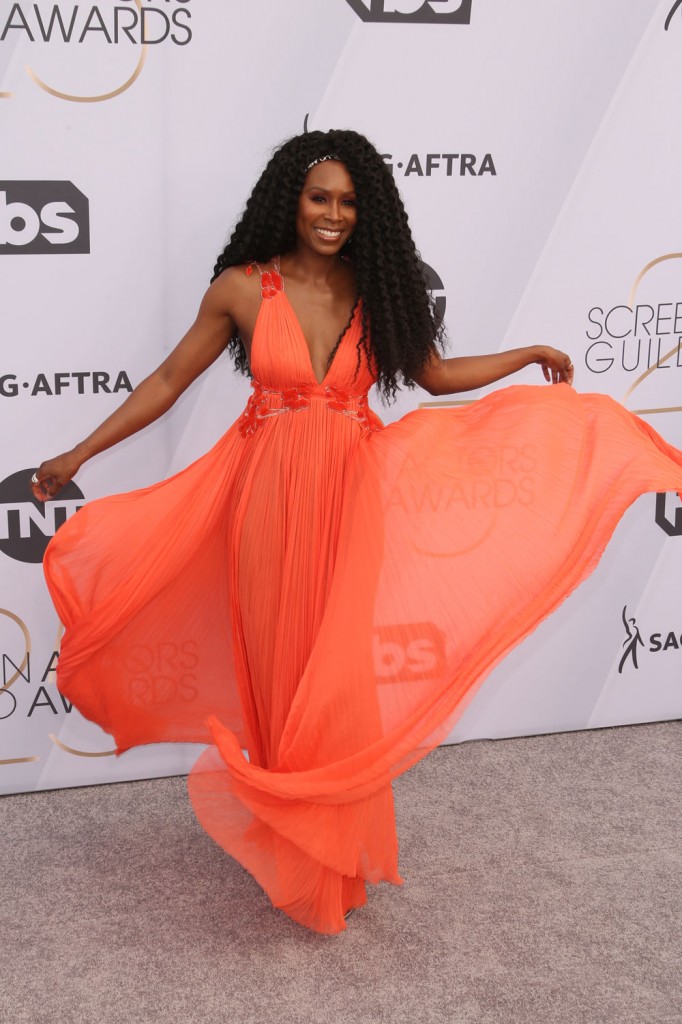 photos credit: WENN