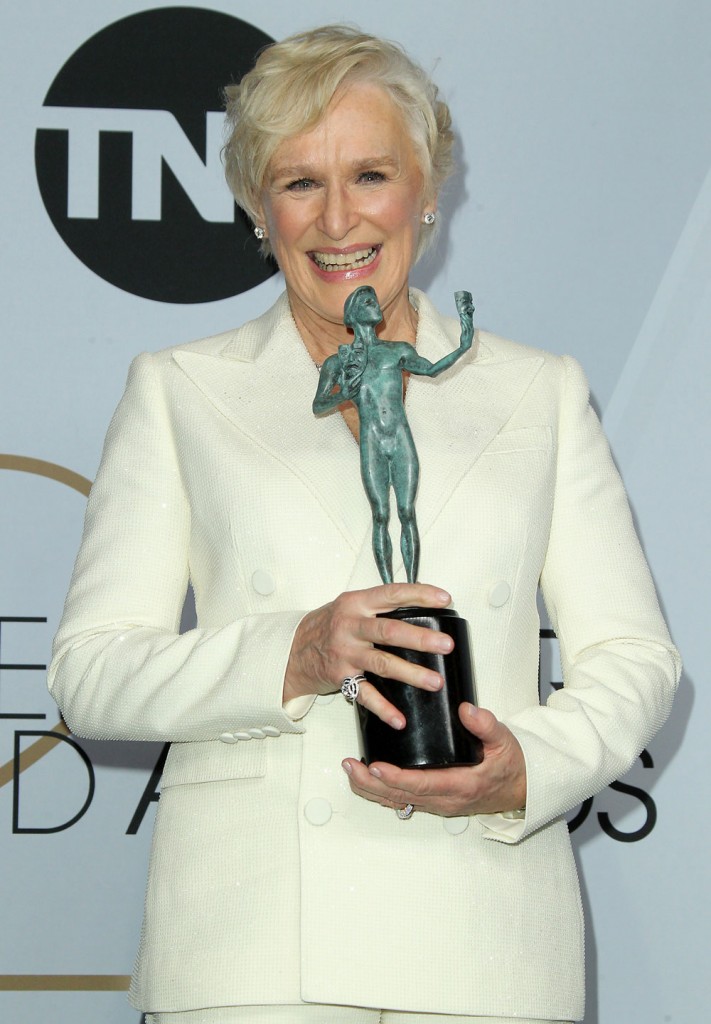 Glenn Close won Best Actress at the SAGs last night. Olivia Colman didn't show up, but I hope she comes to the Oscars at least. The Oscar is pretty much a lock for Glenn in this, her seventh nomination. Of course she's due, as is Amy Adams, but her performance in The Wife is so deserving. I saw it over the weekend and I was blown away. There were parts that pissed me off, but that was only due to the fact that I cared about the characters. I can't believe The Wife didn't get nominated in the Best Picture category. (You can see Glenn's acceptance speech here. Someone yelled "Gary Oldman" before Gary announced the winner and it was weird.) Glenn had on an incredible white Ralph Lauren pantsuit with loose trousers and a fitted tuxedo jacket. She was also wearing her grandmother's wedding ring. She said on the red carpet that her grandmother wanted to be an actress and that Glenn didn't even know this when her grandmother was alive.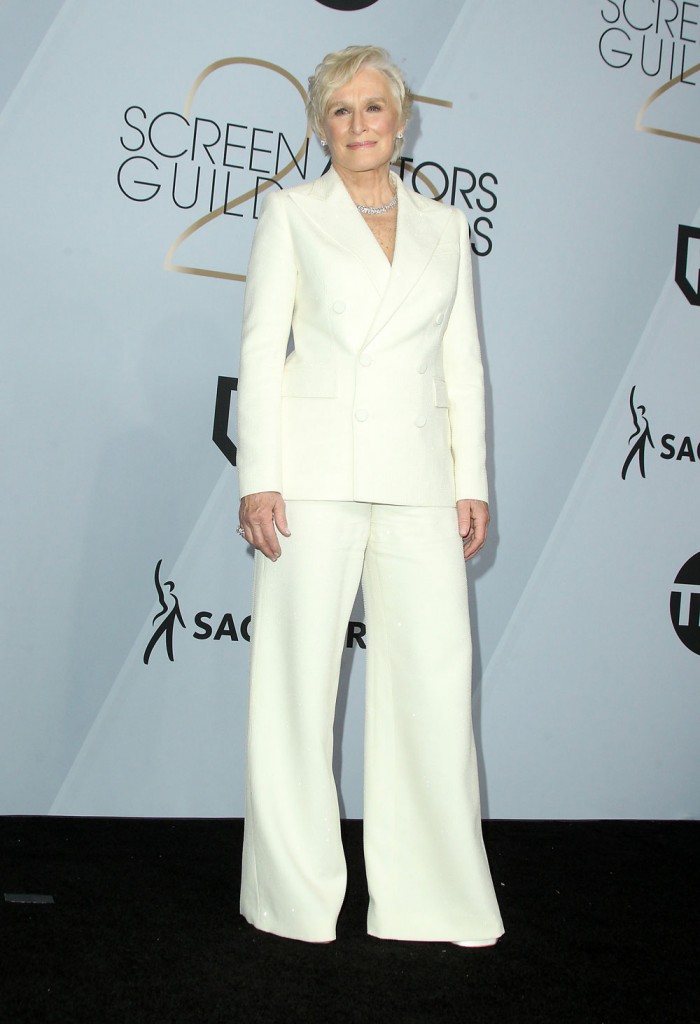 Melissa McCarthy was also nominated for Best Actress, for her work in Can You Ever Forgive Me. (Can't wait to see that, I've preordered it!) This was her third SAG nomination and it's also her third Oscar nomination. She was in a silver sequin Lorane gown. This was one of the gowns that just looked so detailed and pretty on camera. When I see beadwork like this I wonder how many hours it took.
Patricia Arquette won Best Supporting Actress for her role in Escape from Dannemora. I don't have an ID on her gown but it looks like Vivienne Westwood to me. I love the criss-cross draping along the bodice. During her speech she warned actors to make sure they were getting paid fairly. She also thanked Robert Mueller. She said "some production companies are not paying people their overtime, and their meal penalties. Start taking pictures of your schedule G and your call sheet."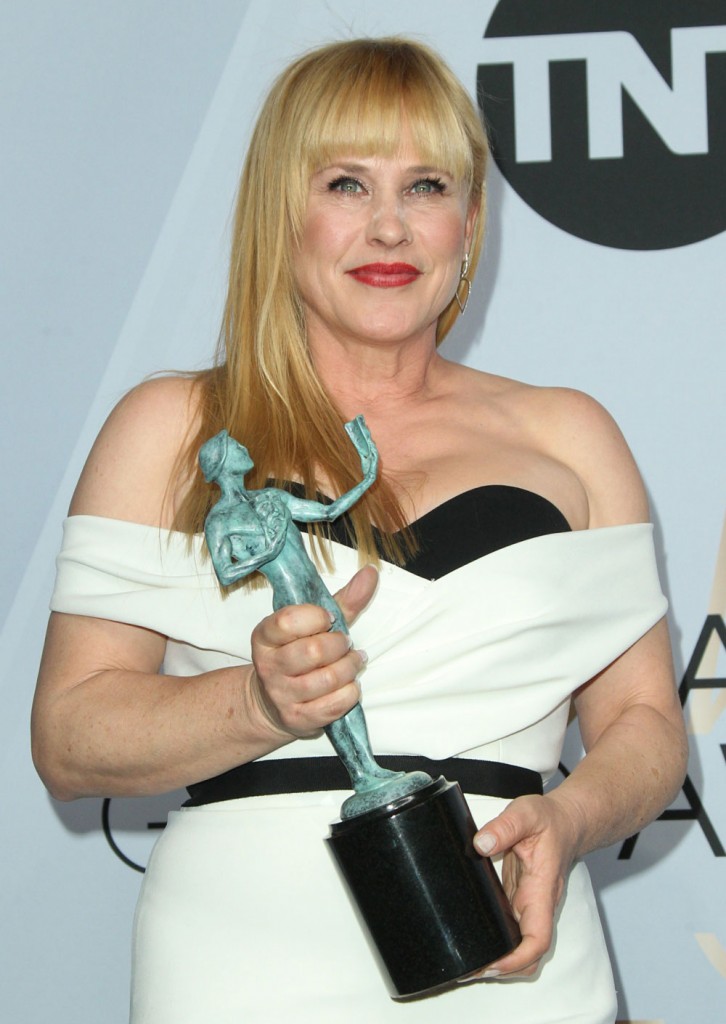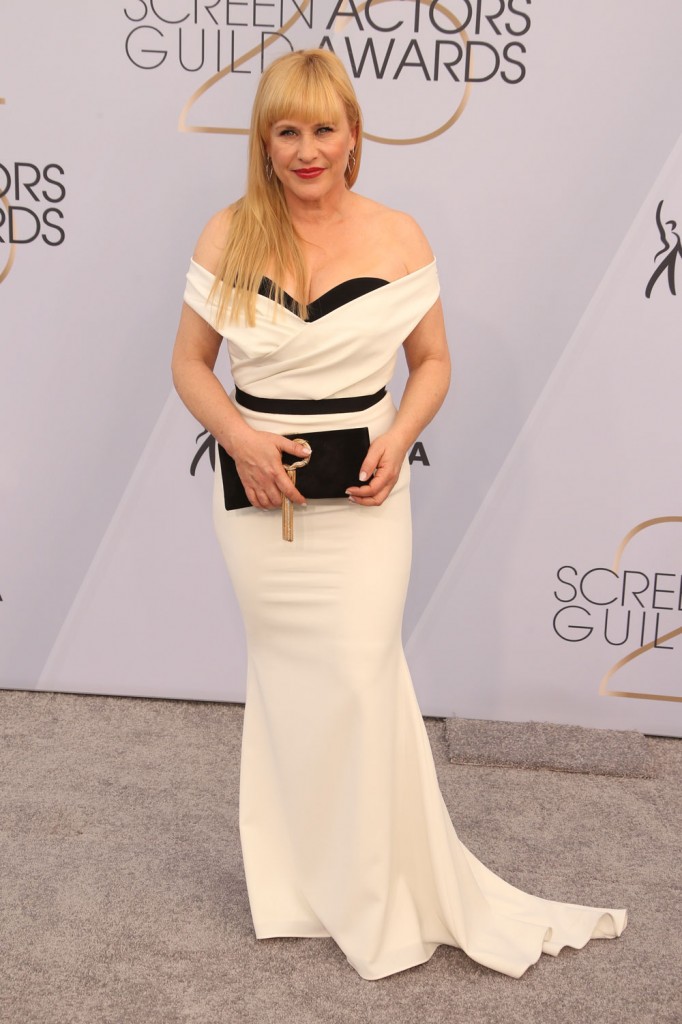 Patricia Clarkson was nominated for Supporting Actress for Sharp Objects. She was in a cream Zuhair Murad Couture gown with bronze beading and full length sleeves. I like this gown in theory, the details are so bold and they work together. However it needs different styling and the color makes her look washed out.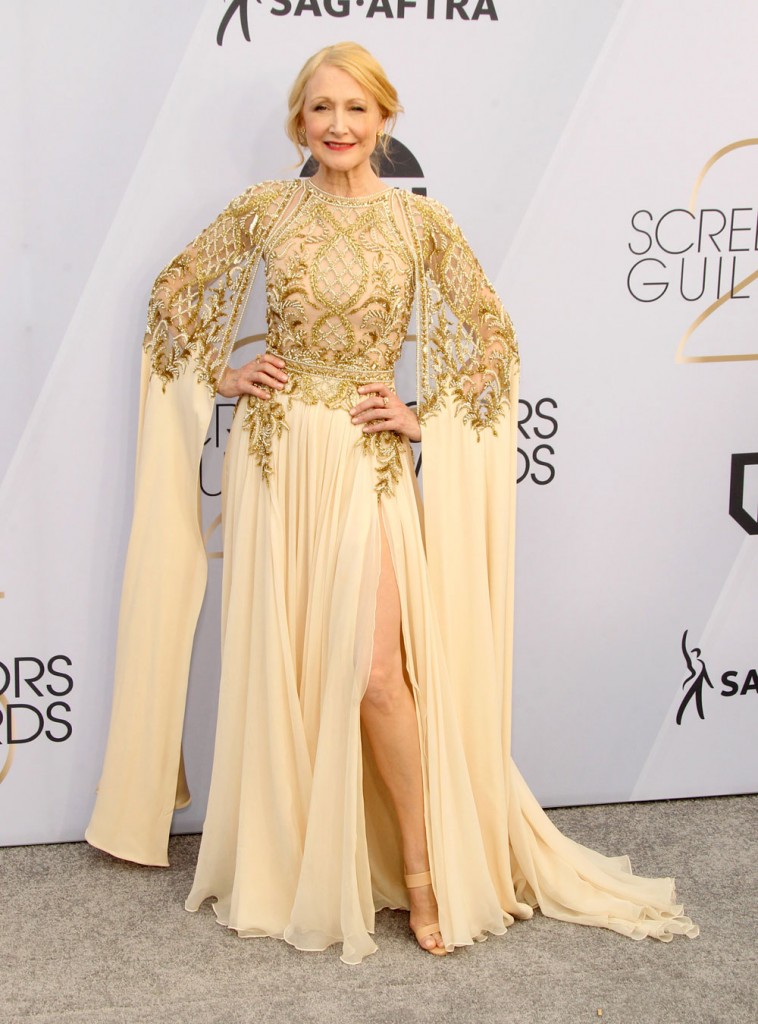 My bitches Jane Fonda and Lily Tomlin went together to the SAGs of course. They were both nominated for Female Actor in a Comedy. Jane was in a full length scalloped sequin red Valentino gown. I might like this better without the bell sleeves. It looks vaguely fish-like as is though. Lily was in a black sequin tuxedo jacket and floor length skirt. I love how they pose!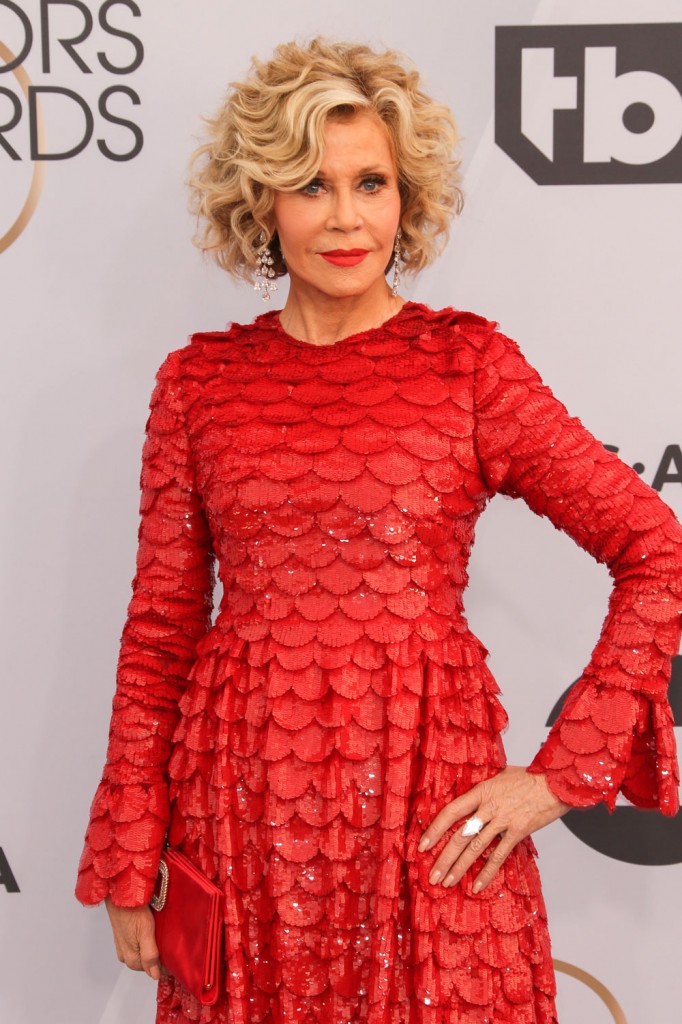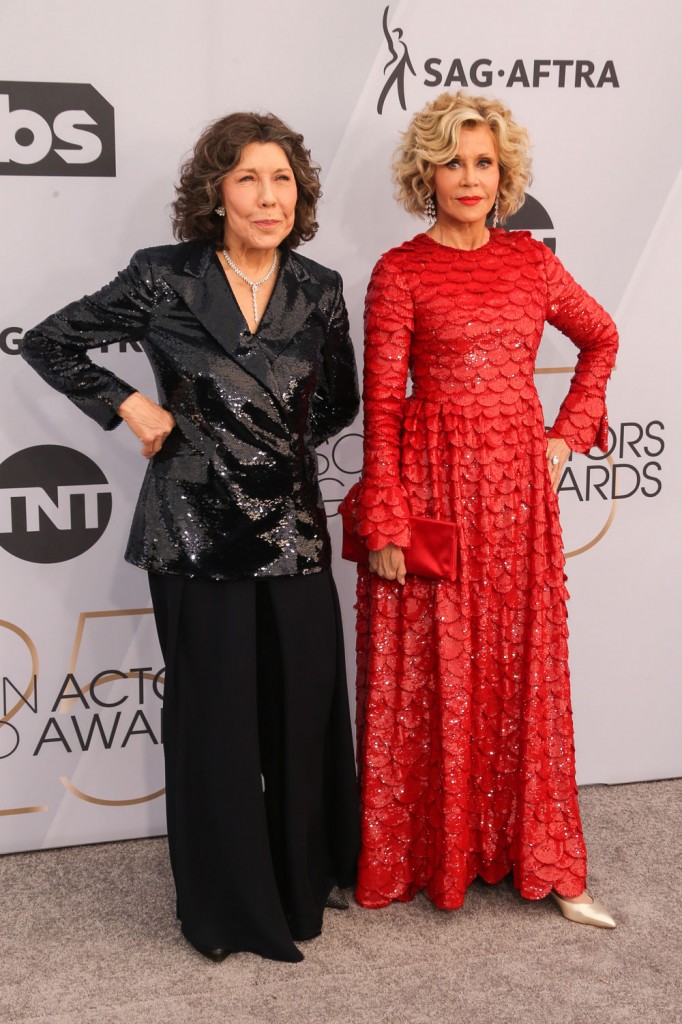 Photos credit: WENN and Getty. Some quotes JustJared