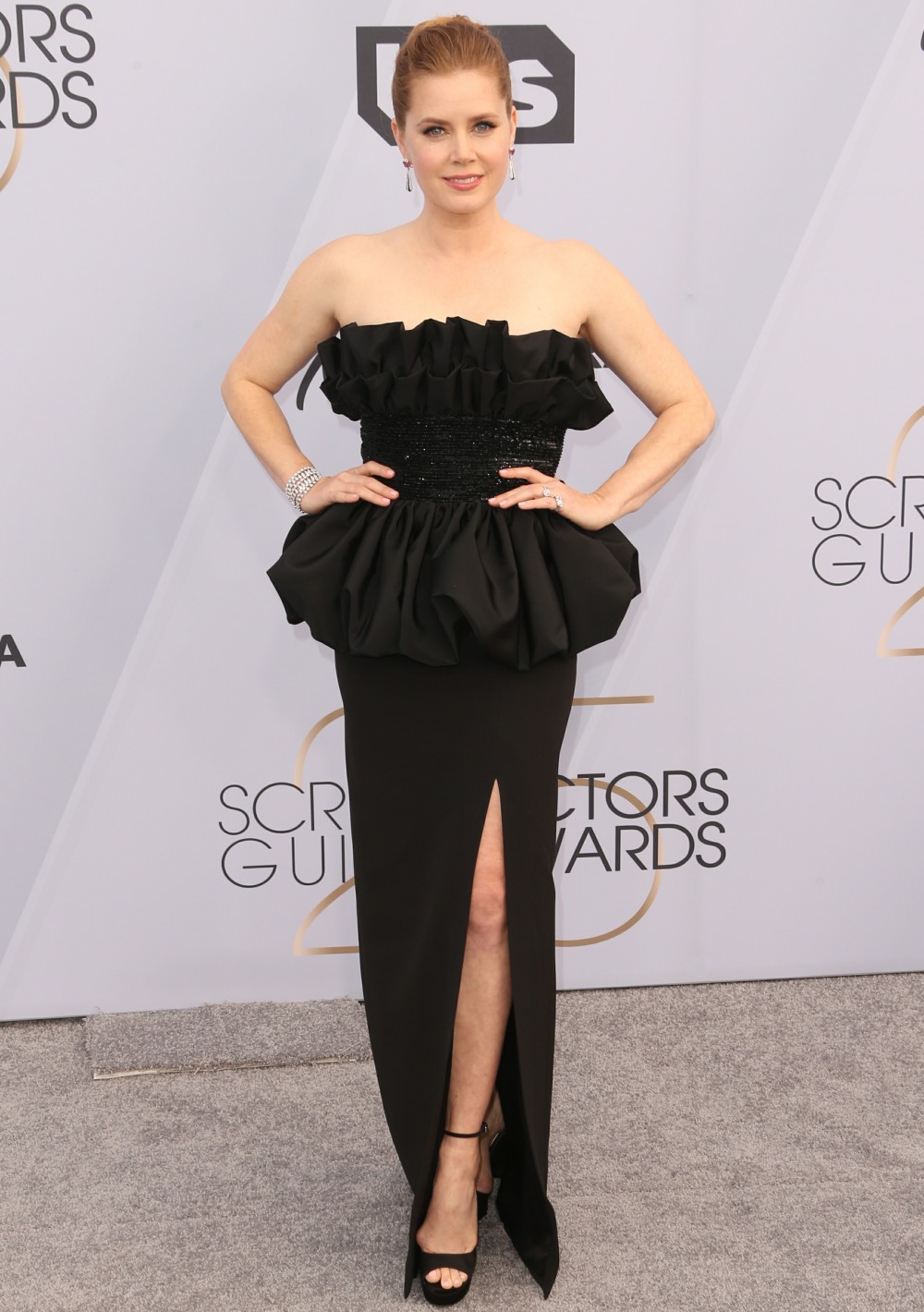 I don't think it's going to happen this year for Amy Adams. This year, Glenn Close is the "she's been around forever, give her the Oscar" nominee. Amy can't even win that title, of the Most Deserving And Perpetually Snubbed. To be fair, Amy seems okay with it. For now. She's been nominated across the board for Vice this year, and she was at the SAG Awards last night. She watched as Emily Blunt won the SAG for Supporting Actress for A Quiet Place (Regina King wasn't nominated). Amy went out of her comfort zone with this look – a black Celine gown with a very puffy peplum. There were a lot of "structural" looks on the SAG red carpet, and this was a lower-key version of the trend. I honestly don't hate it, but she could totally do better.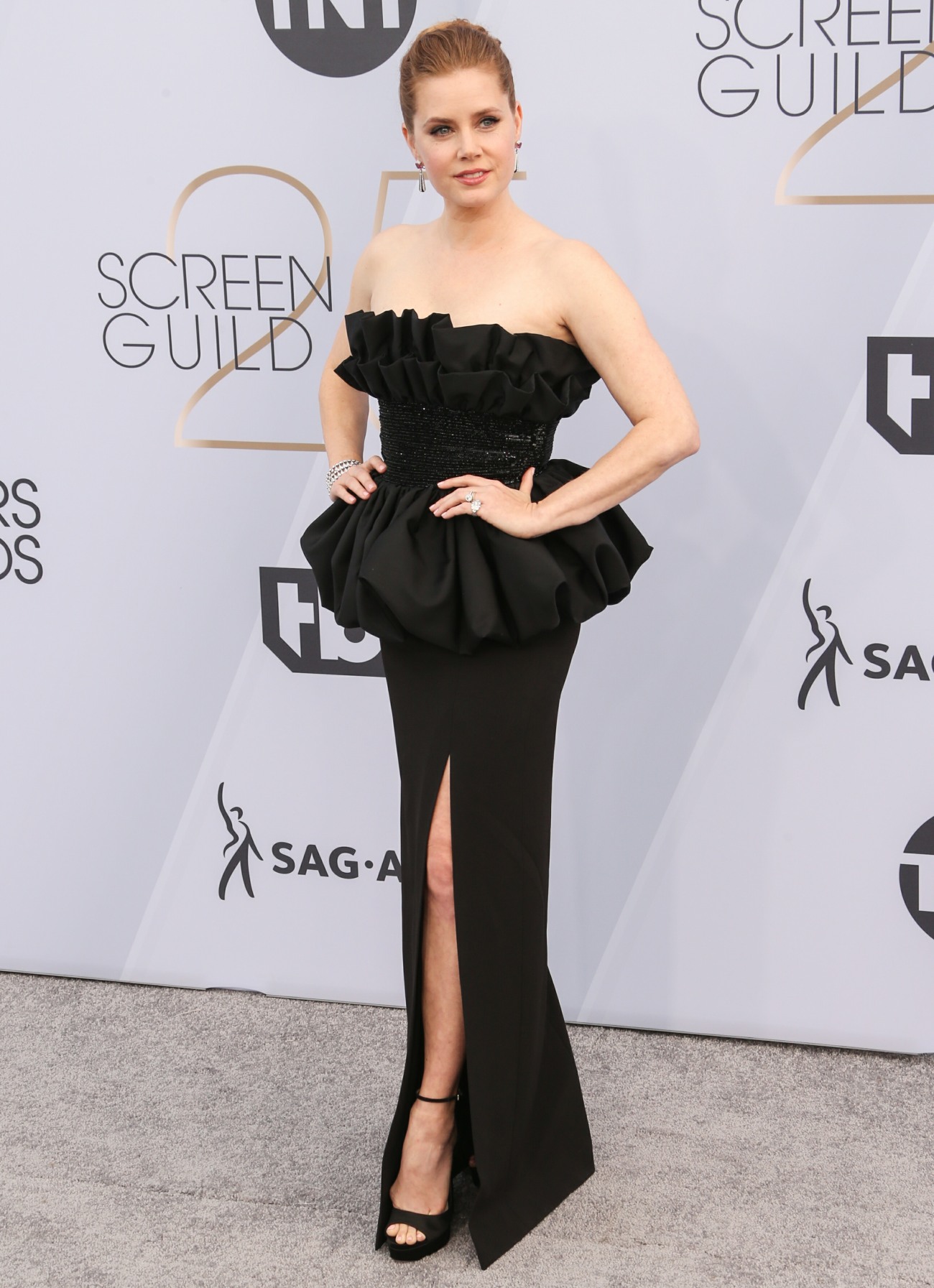 Here's Rachel Brosnahan in Dior – this is very low-key, right? I think the hemline is throwing me off – it looks more like a really nice summer dress than a gown for the SAGs. I feel like I would like this so much more if it had spaghetti straps and an extra three inches on the hem.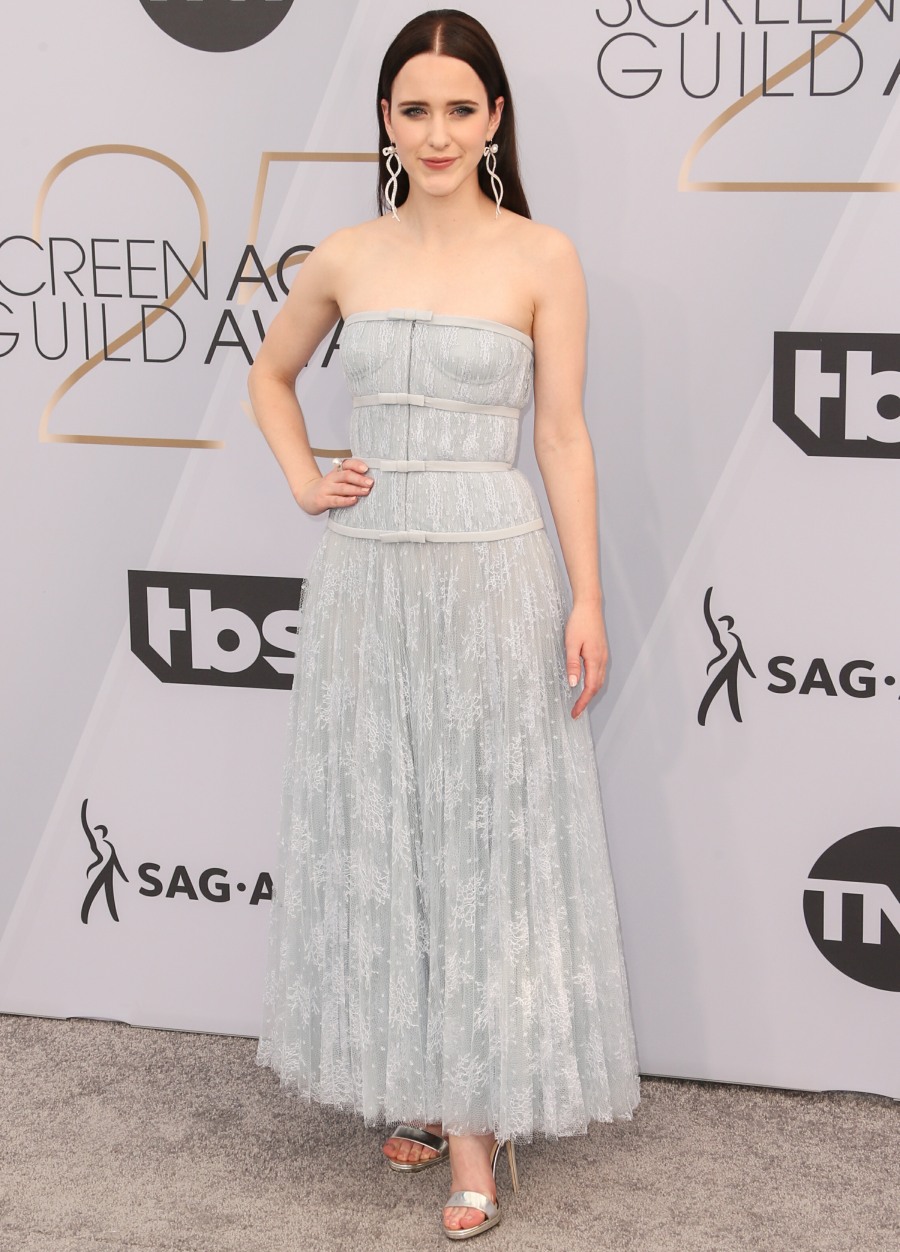 Yara Shahidi in Fendi. This is perfect for her, and perfect for her age (18). It's a high-fashion look, but it's also so, so fun.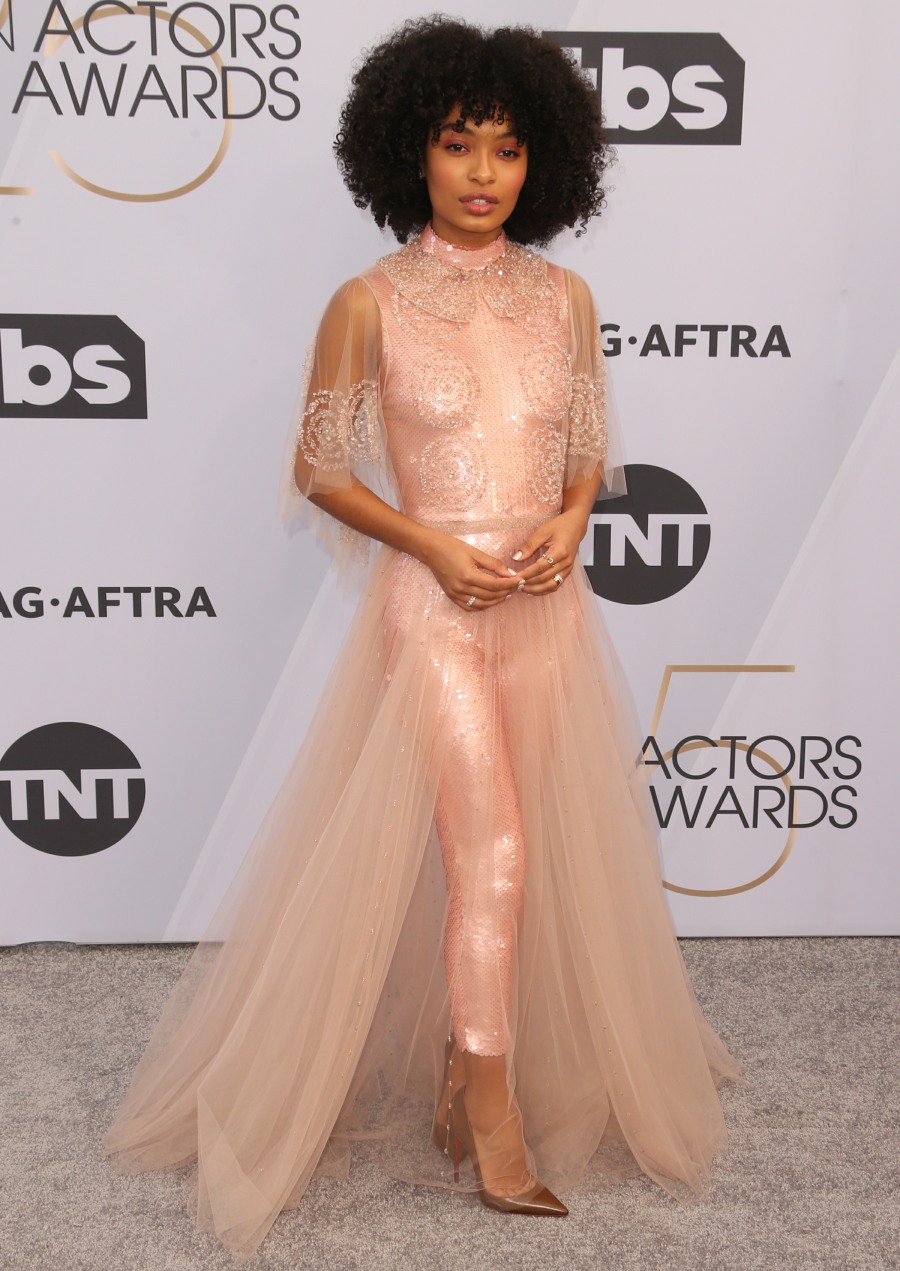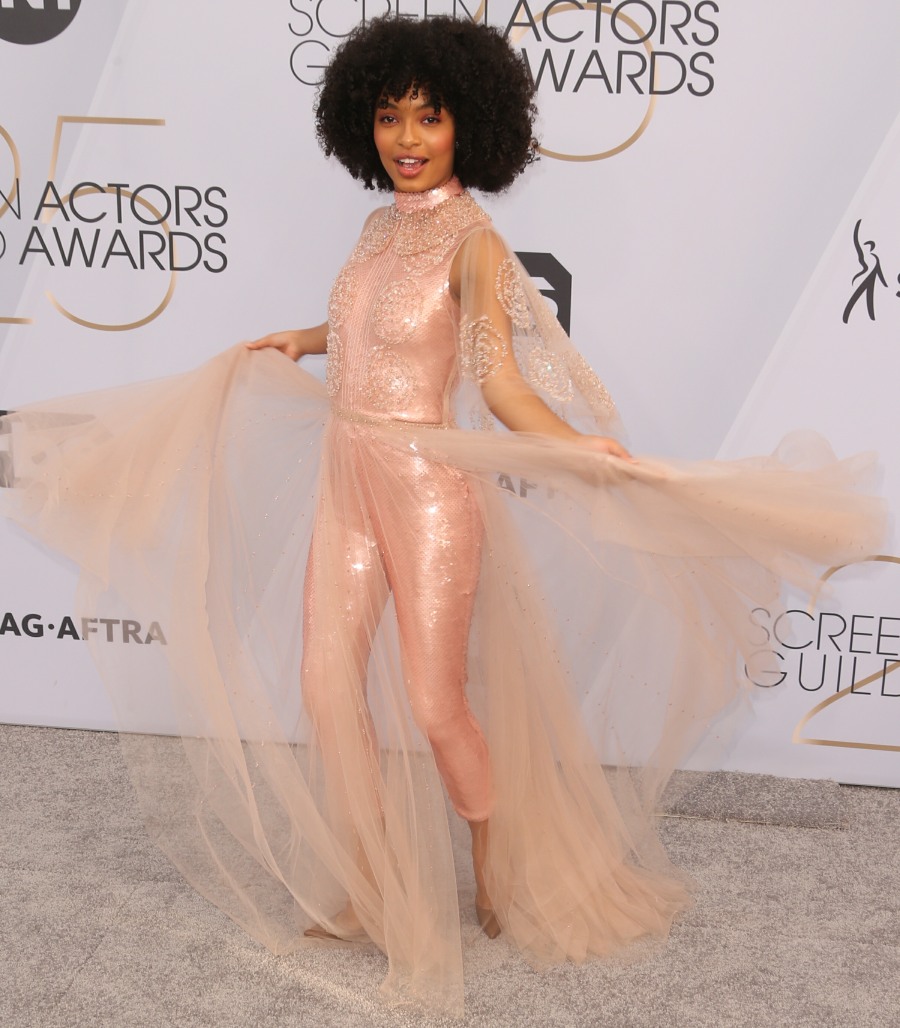 Here's Hugh Grant and his girlfriend/baby-mama/wife Anna Eberstein. I totally forgot that they got low-key married last year.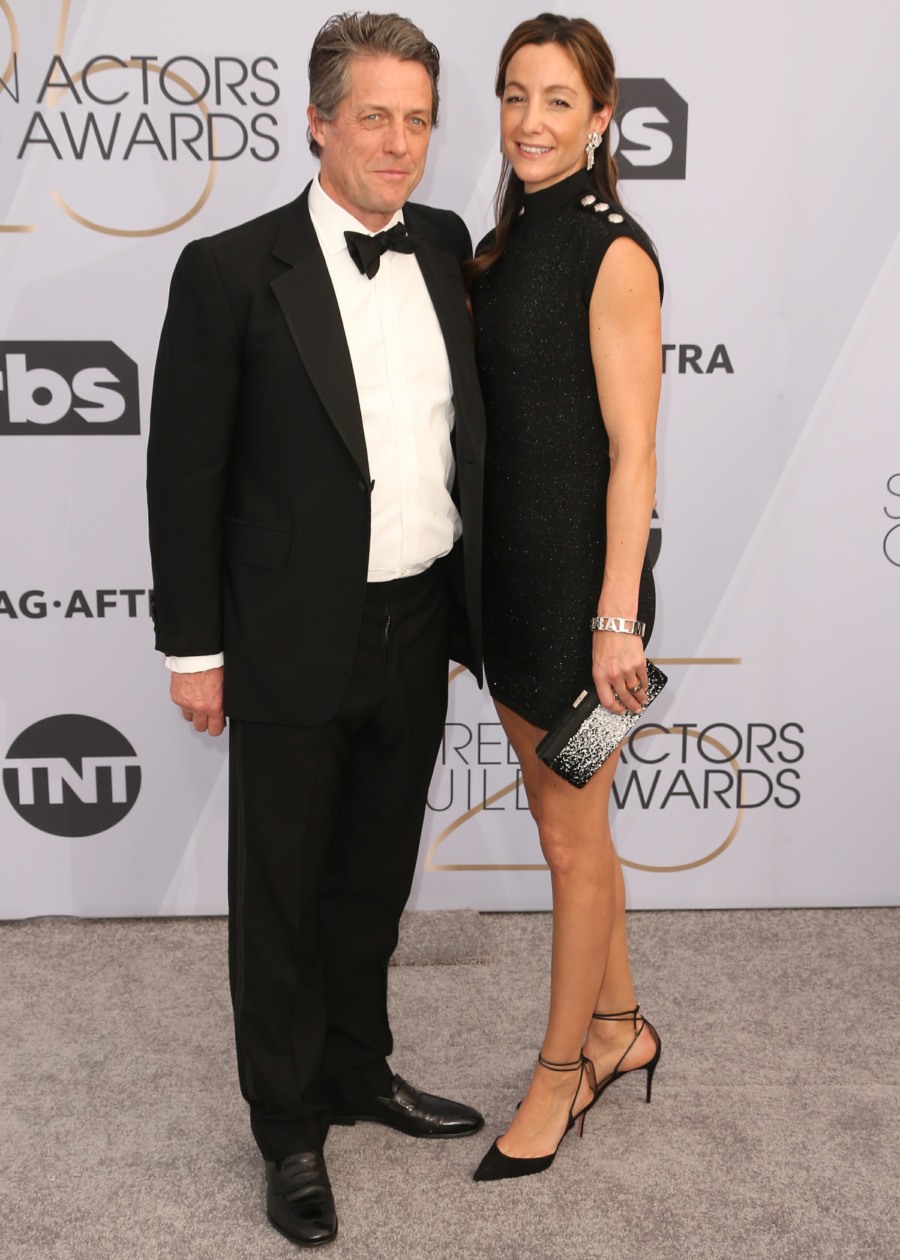 Mandy Moore overdid the bronzer, but her Boss (Hugo Boss) dress was honestly one of the better looks of the night. Very clean, simple.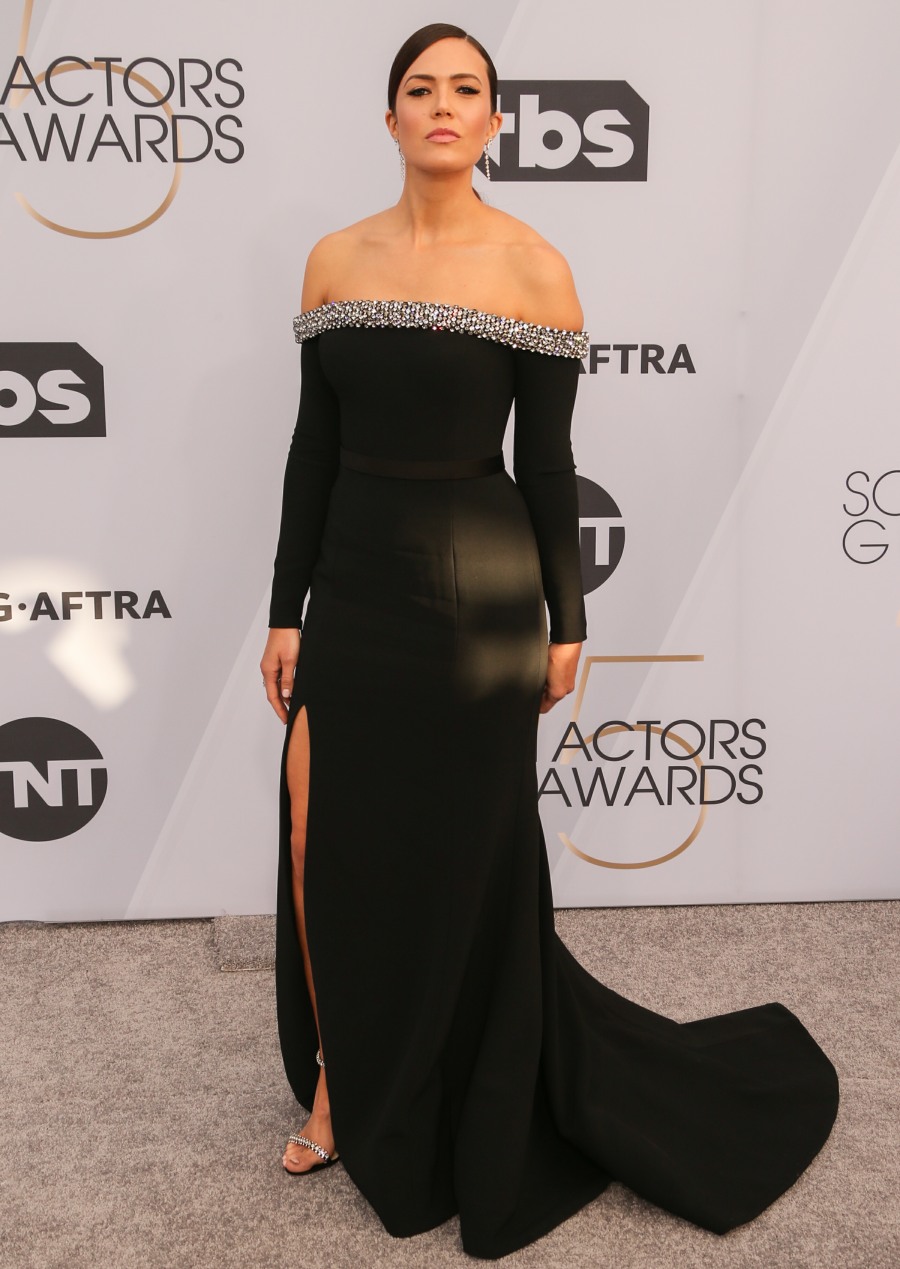 Photos courtesy of WENN.