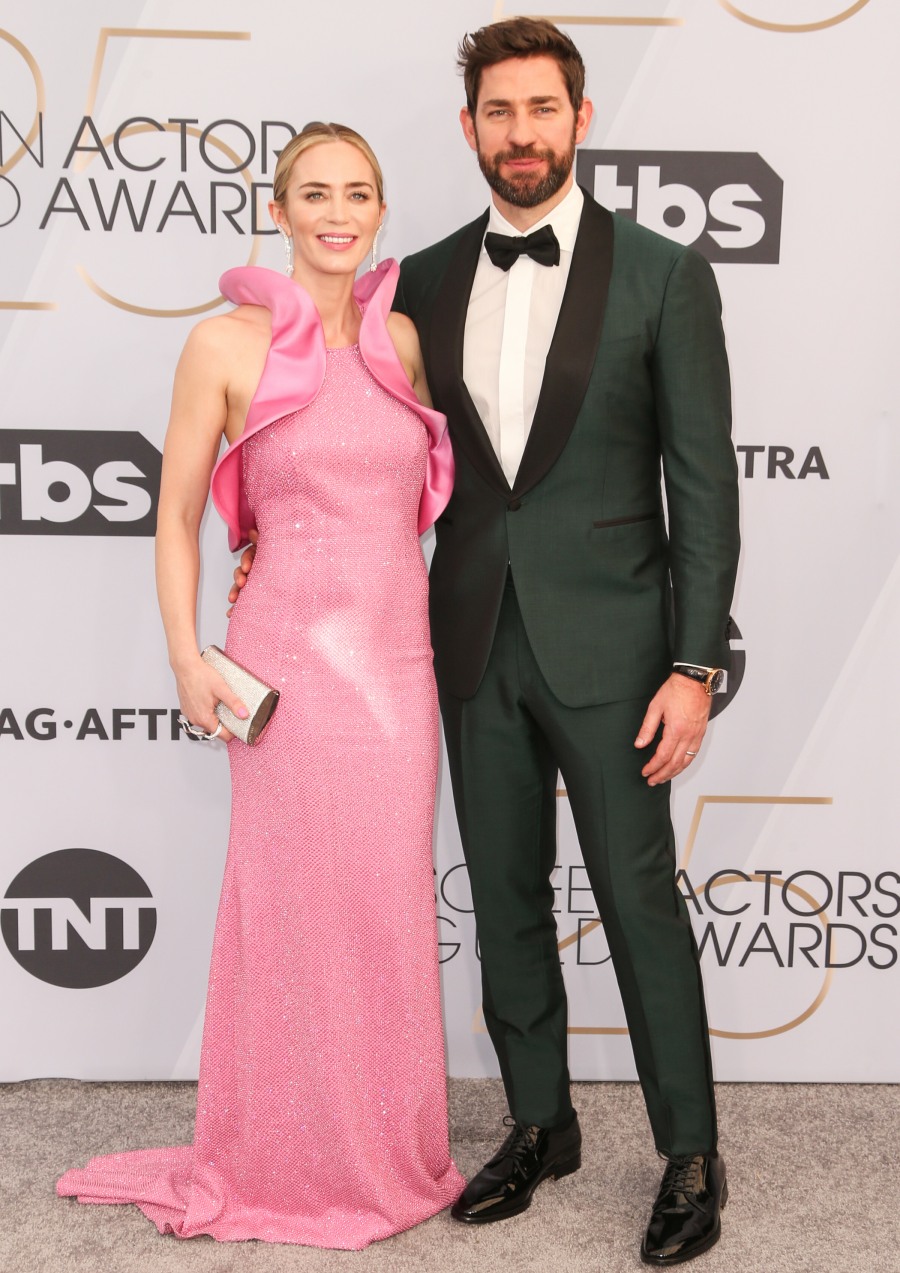 Emily Blunt ended up winning the SAG Award for Best Supporting Actress for A Quiet Place. It served as a weird reminder that she wasn't nominated for anything at the Oscars, not for A Quiet Place and not for Mary Poppins. If they gave out awards for good speeches and supportive spouses, Emily and John Krasinski would win them all though – John and Emily's visible emotion at her win for a film he directed was amazing. I get it now – they are a great couple. They adore each other. It's lovely. Not so lovely? Emily's dumb Michael Kors gown in Pepto-pink. YIKES.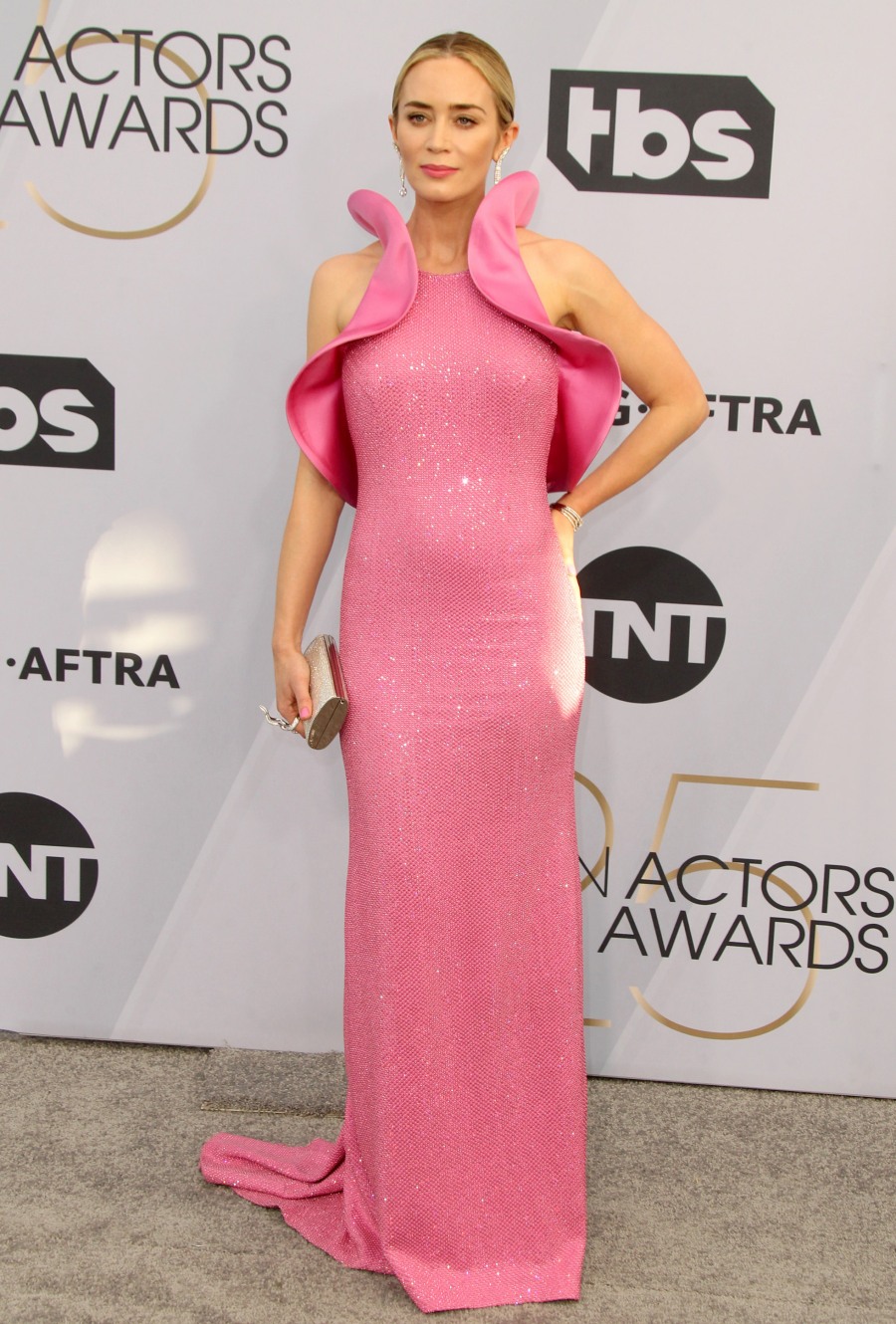 Elisabeth Moss in Monique Lhuillier. She just never gets it right, does she? This is clearly a revamped wedding gown.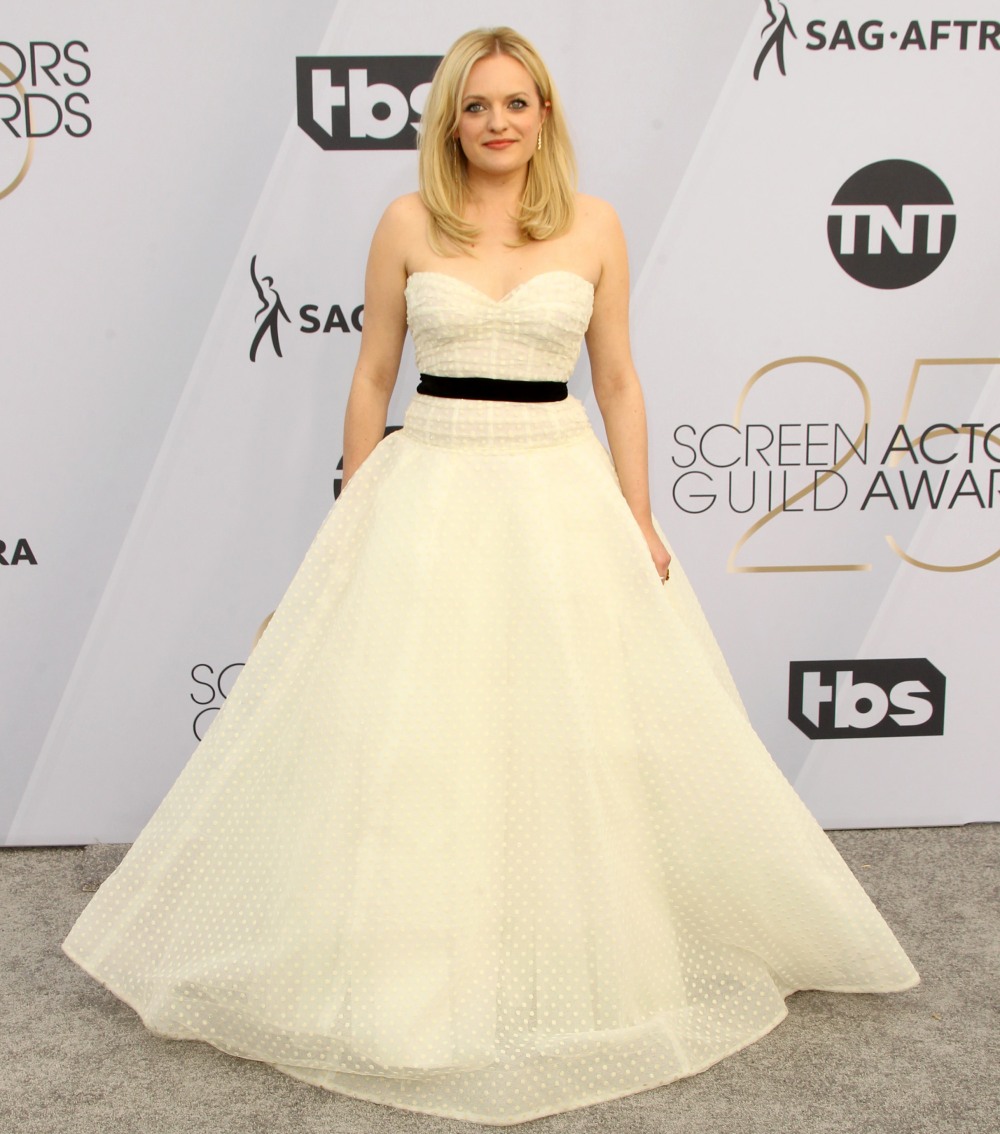 Margot Robbie in Chanel. She's got a Chanel contract and this is one of the better Chanel gowns I've seen in a while.
Megan Mullally in Alexander McQueen – this was just her red carpet look, she changed a few times while she was hosting the SAGs. She was terrible as the host too. This gown is actually lovely and I wish it was in my closet.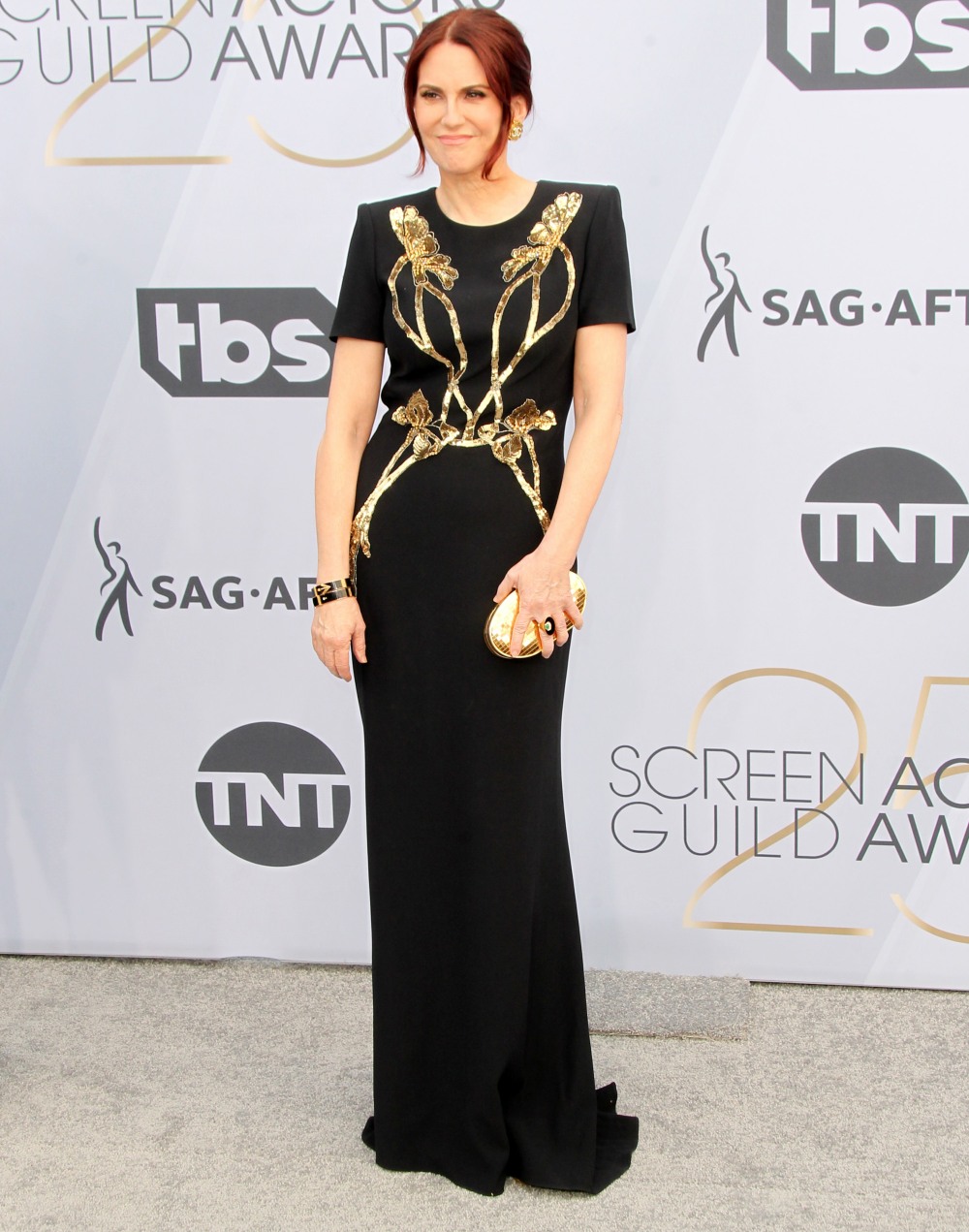 Robin Wright in Oscar de la Renta. WOW. So orange. I don't think this is the silhouette for her either.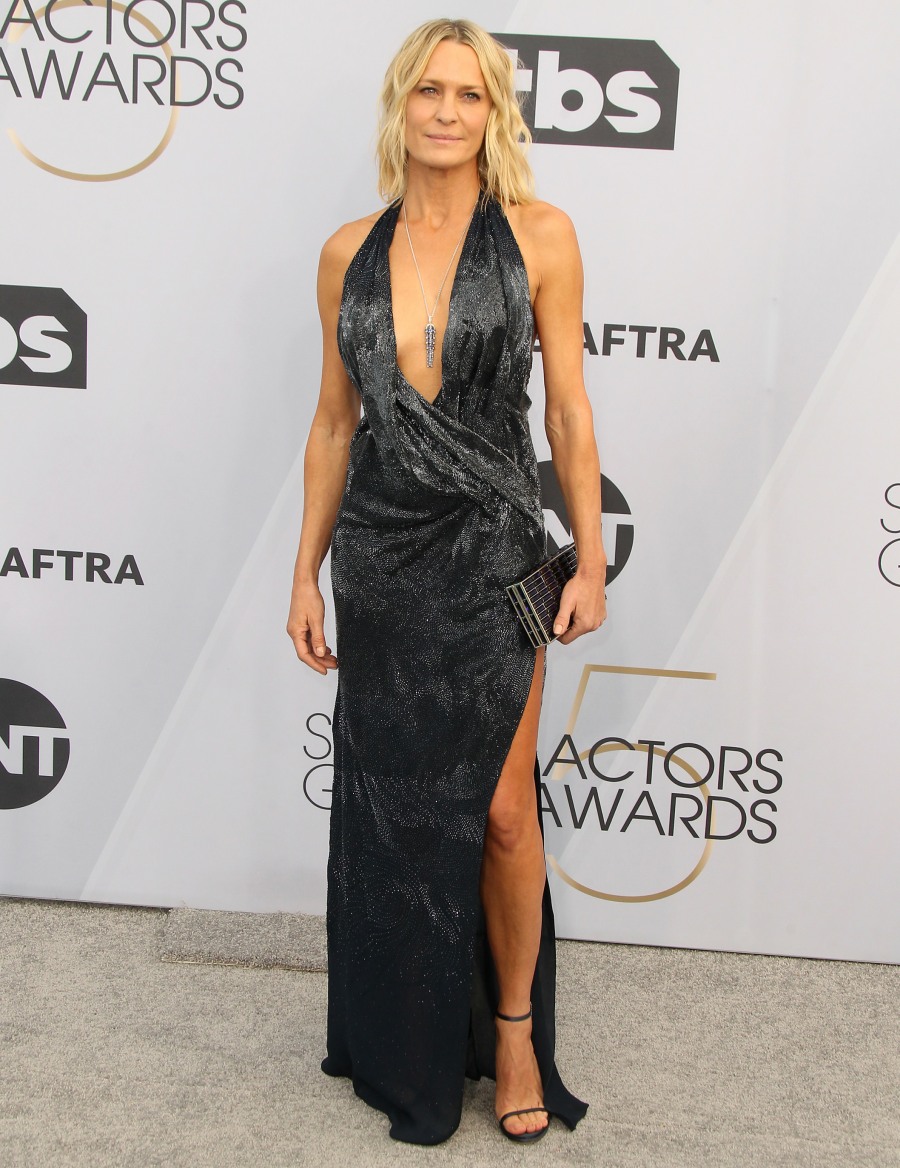 Rumer Willis in an ill-fitting red wrap gown and a really awful wig. What is this even about??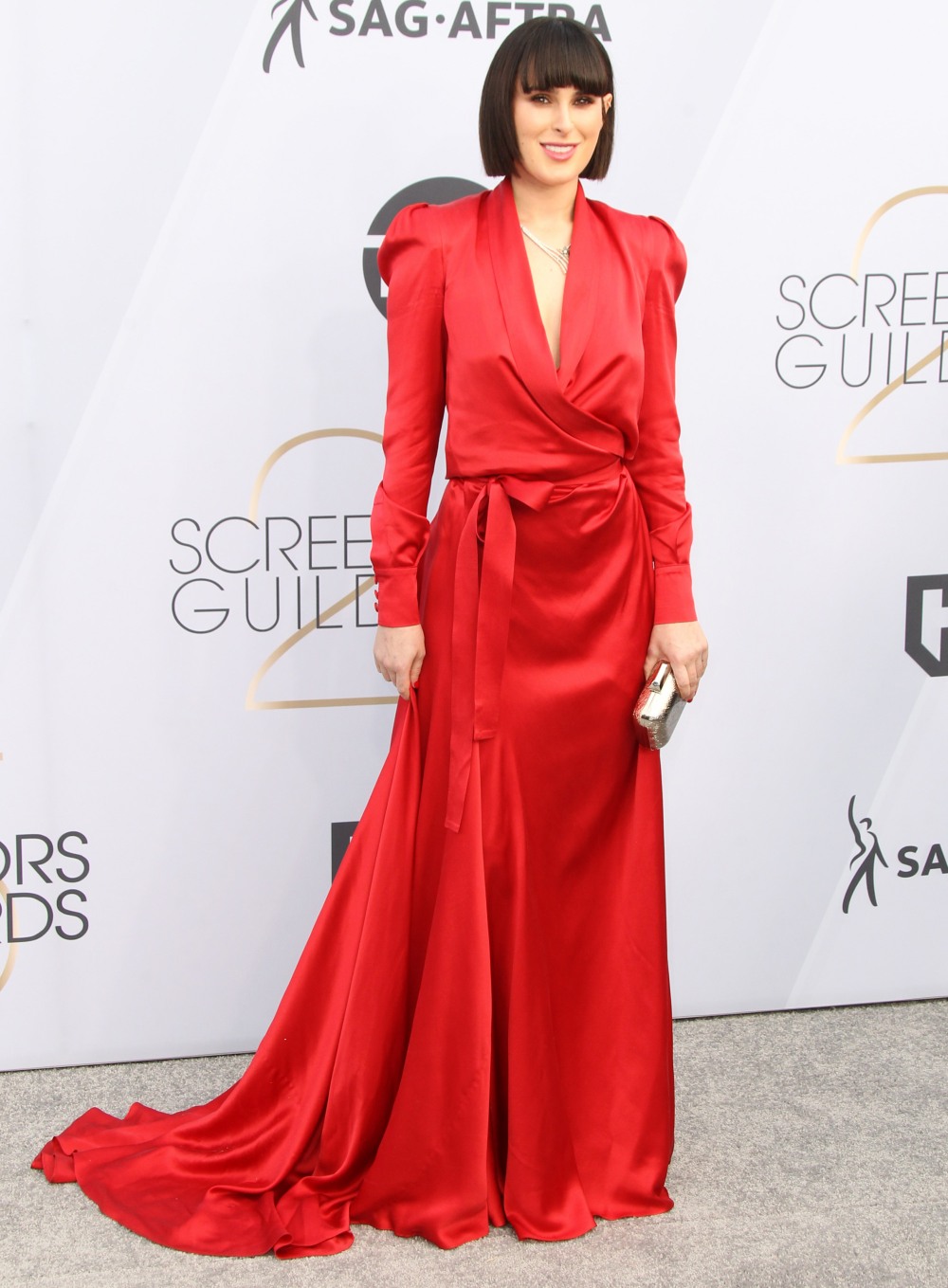 Photos courtesy of Getty, WENN.