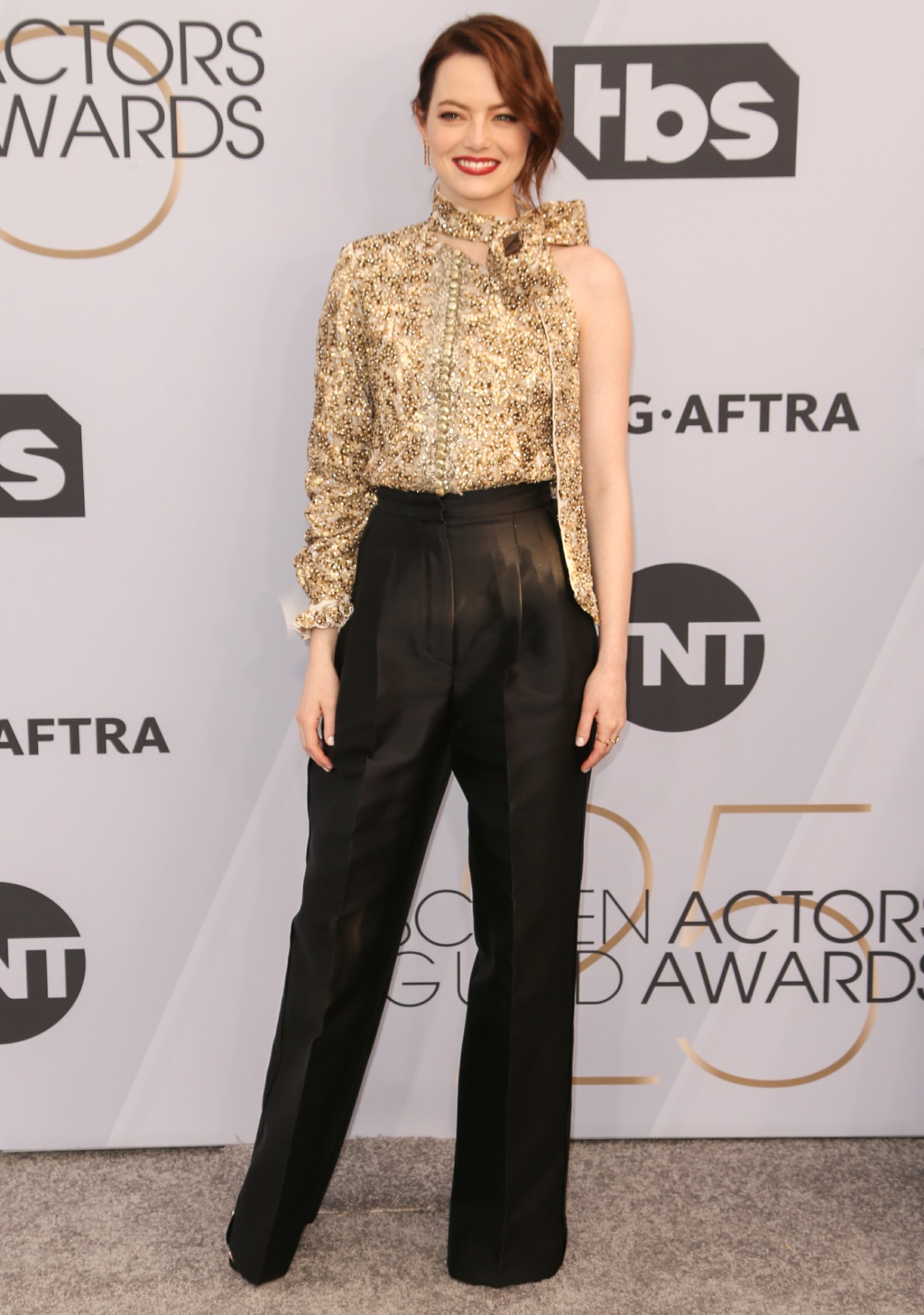 Emma Stone seems to be enjoying her awards season – she hasn't won anything, and she hasn't gone into any awards show as the favorite for her role in The Favourite. That has given her the freedom to show up at events, promote her Louis Vuitton contract and just have fun. I really disliked this LV look when I first saw it, but it's actually grown on me overnight. There was so much fuggery at the SAG Awards, seeing Emma in a great pair of trousers and a really weird blouse is almost refreshing. I still maintain that she needs some new hair people though?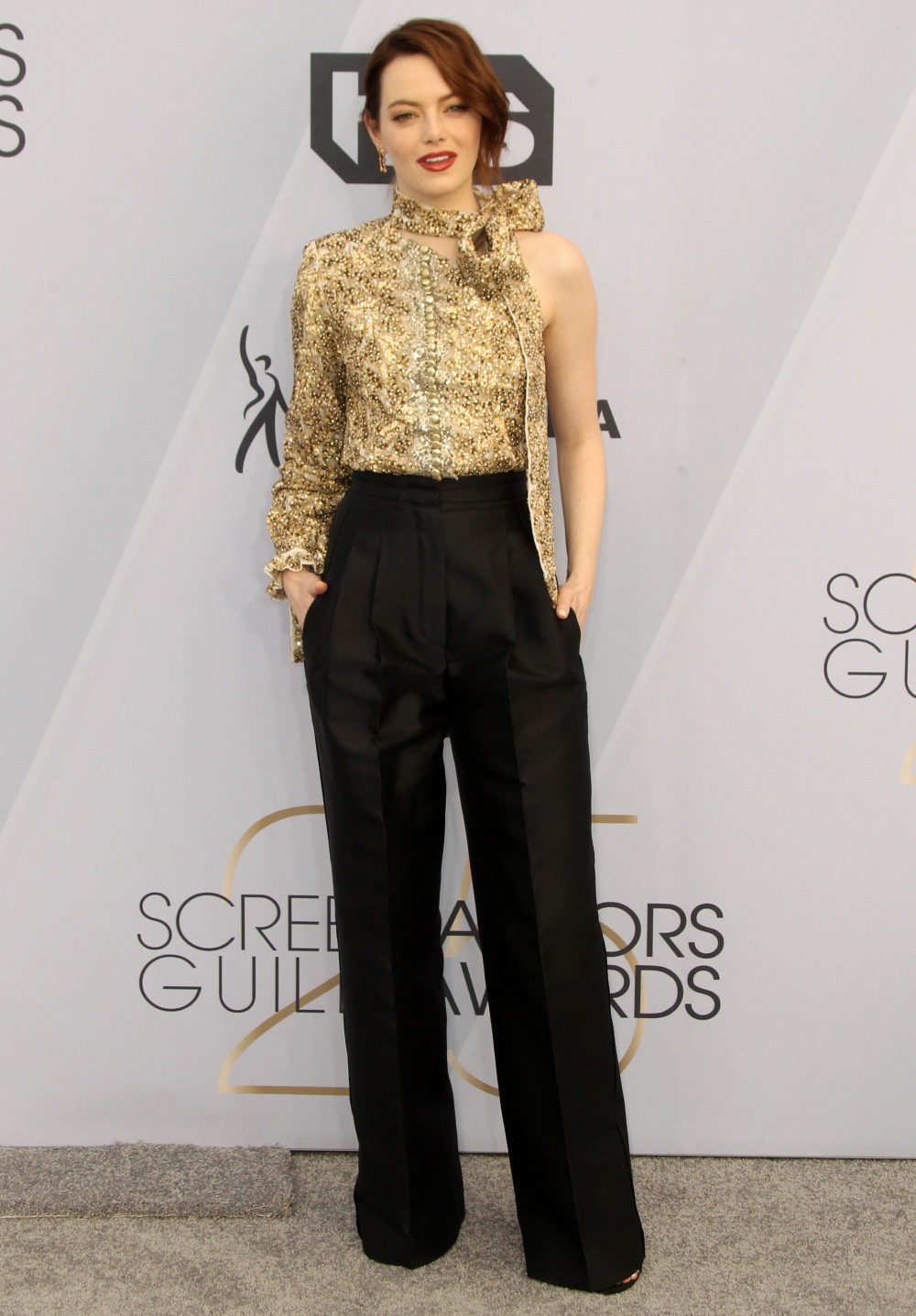 Rachel Weisz (nominated for The Favourite) kept it low-key in this Givenchy. It wasn't my favorite look or the best look, but she looks amazing.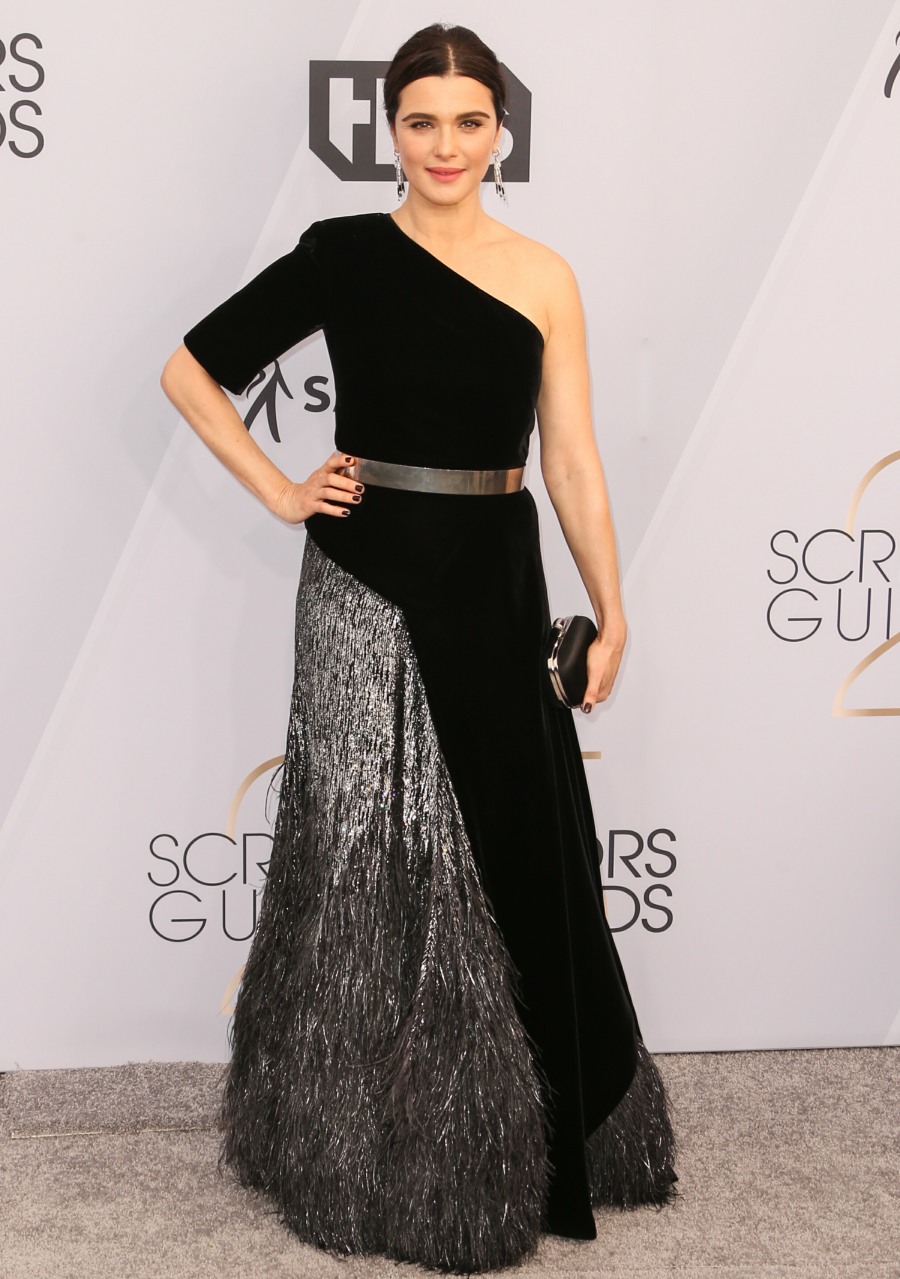 You guys, I love Sandra Oh and I think she's incredibly talented, and I love that she's winning so much stuff for Killing Eve. But I'll be the one to say it: she needs new people. I cannot believe her stylists let her walk on red carpets looking like this. The hair was a disaster, and this Jenny Packham gown was not good.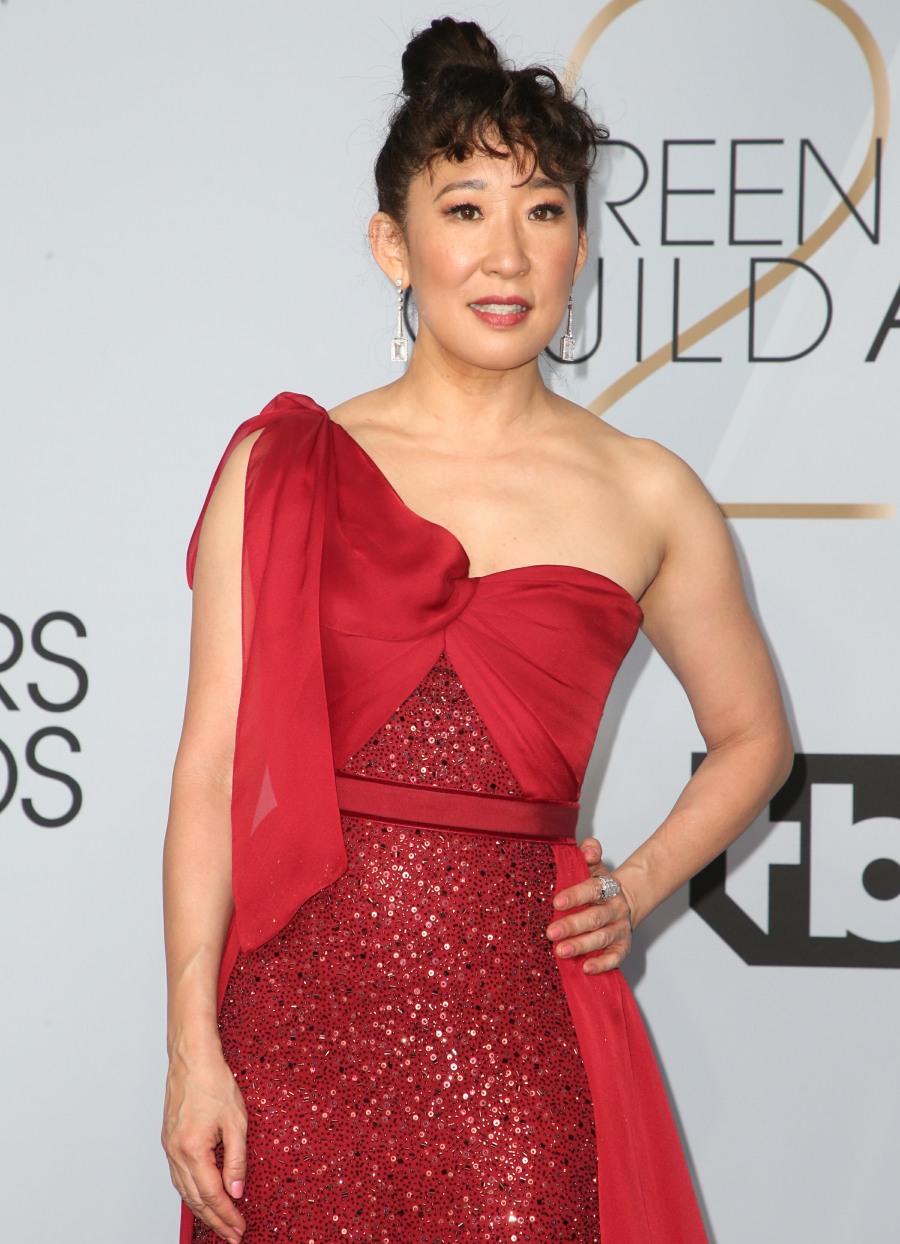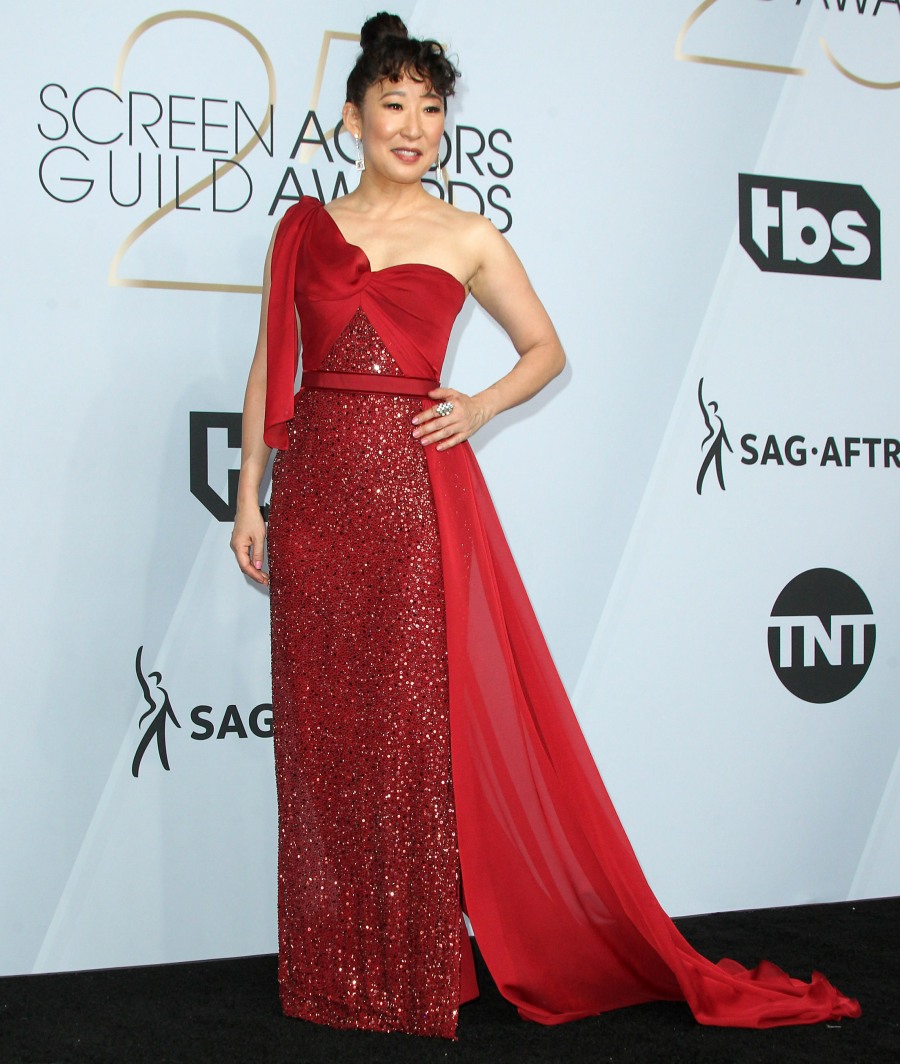 Catherine Zeta Jones was Michael Douglas's plus-one, because he was nominated for a SAG. He presented too, with Glenn Close, in what was a cute little Fatal Attraction throwback. Catherine has been pretty low-key during this awards season, right? And her style has been particularly dated – this Zuhair Murad gown would have looked at home at the Vanity Fair Oscar party in 1993.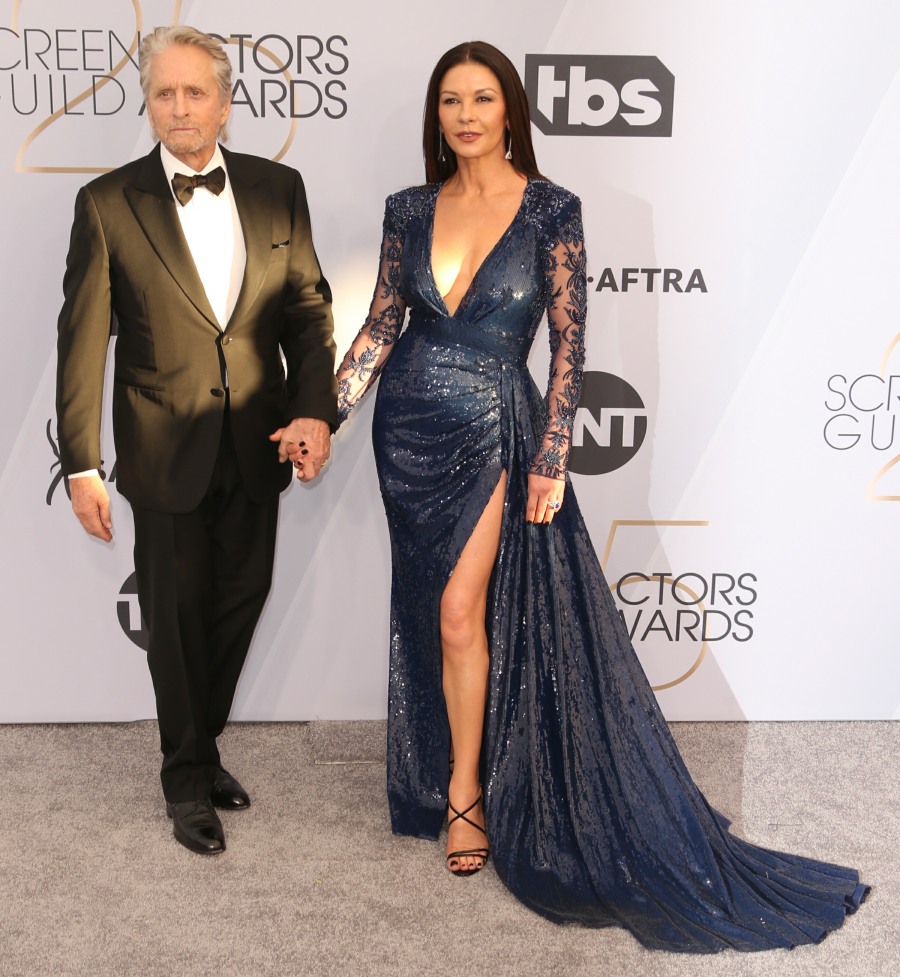 Photos courtesy of WENN.