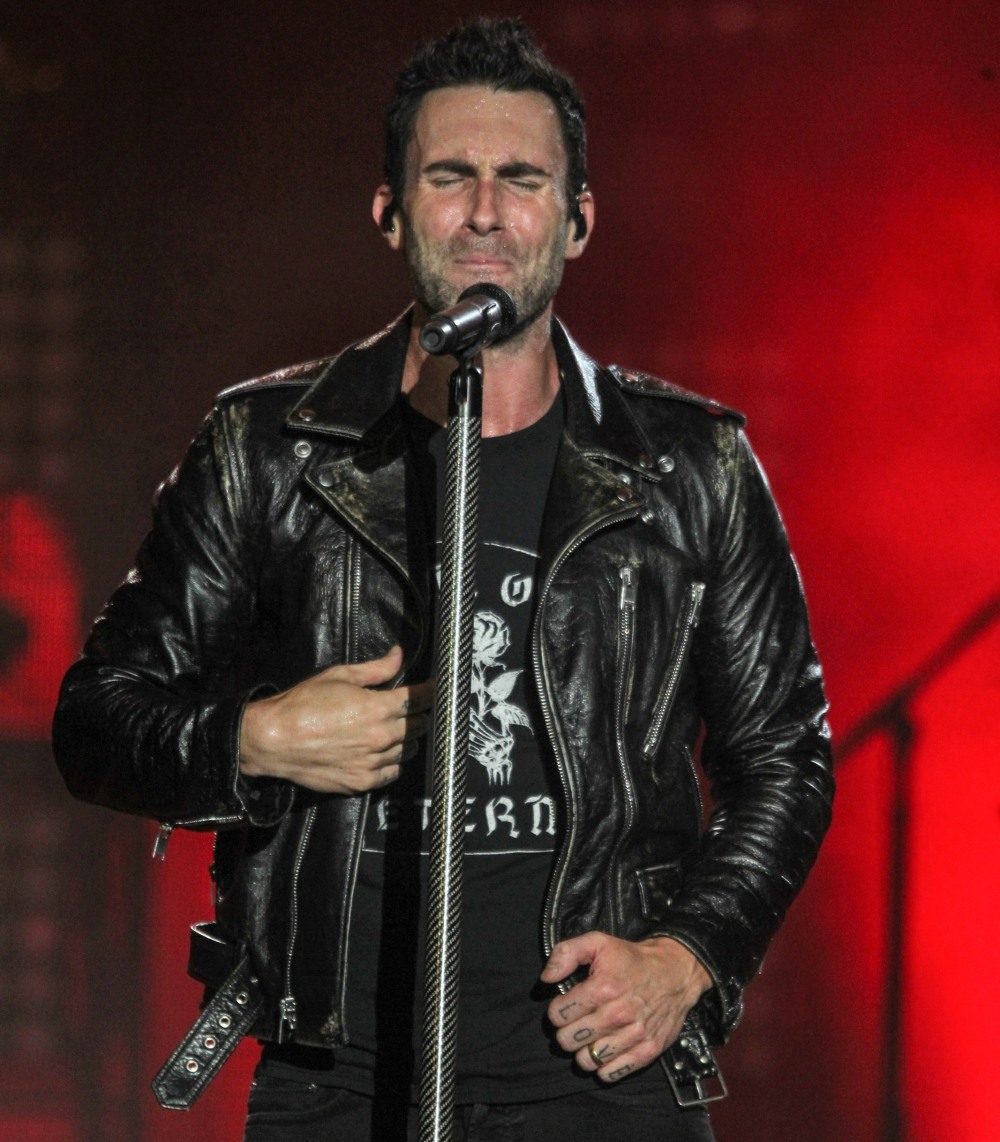 The Super Bowl is this Sunday. I plan on going out to eat, then trying to time it so I can watch the likely trainwreck Halftime set. Super Bowl kickoff is 6:30 pm EST. Meaning… I'll probably go to bed after the Halftime show?? Yeah. Anyway, as we've covered, Maroon 5 is the Halftime act. In Atlanta, one of the blackest cities in America. The NFL hired the whitest band they could find, basically. Maroon 5 and the NFL realized that people were pretty disappointed in this choice, so they've got Travis Scott and Big Boi doing "cameos" in the Halftime set. But of course that doesn't solve the bigger problems. So… it's a little bit funny that Adam Levine and the rest of Maroon 5 are forgoing the traditional press conference ahead of the Super Bowl. LOL.
Maroon 5 has canceled its news conference to discuss the band's Super Bowl halftime performance, choosing to not meet with reporters as most acts have done. The NFL announced Tuesday that "the artists will let their show do the talking as they prepare to take the stage this Sunday."

Maroon 5, with frontman Adam Levine, will be joined by Outkast member Big Boi and Houston rapper Travis Scott at halftime of the game between the Los Angeles Rams and New England Patriots. The NFL says instead of a news conference with the performers, it will use media platforms to show behind-the-scenes footage and content.

While Maroon 5 did not give a reason for its decision, it comes as some entertainers have said social injustice needs to be addressed during the Super Bowl. That has led to some criticism of performers who are holding events in Atlanta. Jermaine Dupri said he was called a "sellout" for hosting a Super Bowl-related event during a meeting with people who had lost family members as result of police brutality. After the meeting, Dupri and the victims' family members came to a compromise and the music mogul plans to give mothers a platform to speak onstage during his Super Bowl Live event in Atlanta.
I have multiple, contradictory opinions on this. For one, do I really need to see Adam Levine stand there and try to answer questions about criminal justice reform? No, I don't. That sounds painful. And yet… it would be a good exercise for Levine and Maroon 5, to see them attempt to use their white privilege, to see if they're capable of being allies. I could even argue that if was just about Levine and his personal politics, he might be capable of performing a certain kind of wokeness. But that's the thing – the NFL doesn't want that. That's why they hired Maroon 5 – because they don't want their musical act to be political. So instead of getting Levine to stand out there and spout the NFL's talking points, he's just going to stay quiet. So maybe that is the best choice? I don't know. The Halftime show is either going to be messy AF or it's going to be boring AF.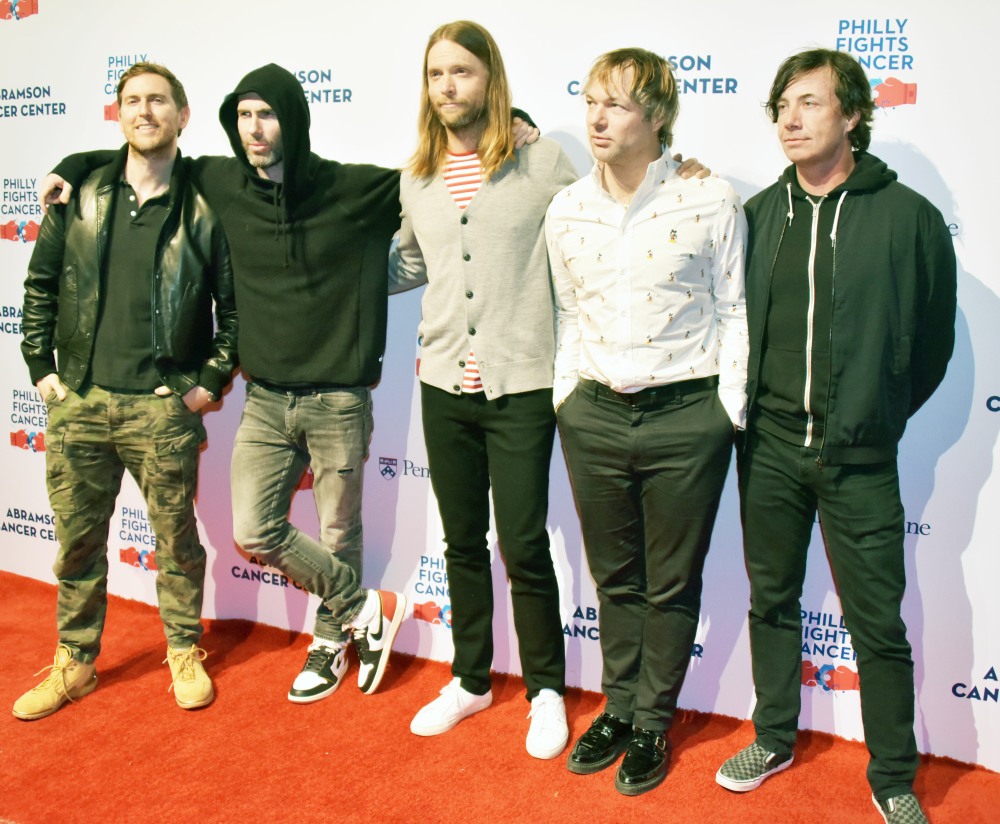 Photos courtesy of Backgrid, WENN.