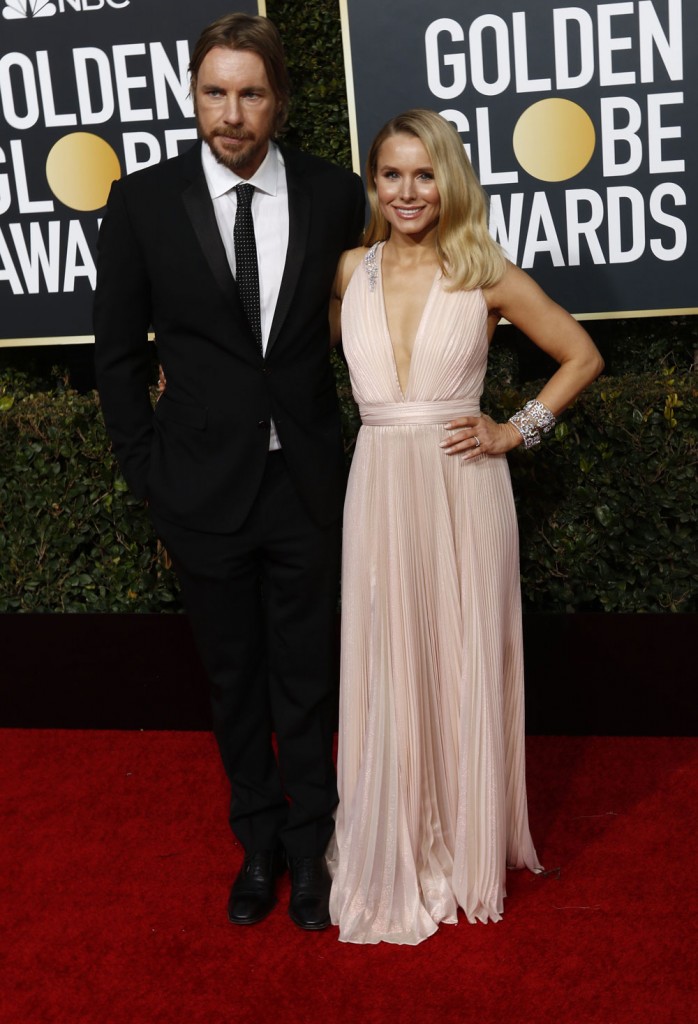 Dax Shepard and Kristen Bell are not my favorite couple but I appreciate that they create content for us. I think they are extremely skilled at getting headlines and knowing how to get press (we talked about this on our second podcast!), but also that they also strive to be open, honest and genuine. It's not just one thing. Sometimes they makes me roll my eyes and other times I respect what they bring to the table. This is a time I'm respecting them. Dax was a guest on Off Camera with Sam Jones, the same show where Kristen revealed, three years ago, that she has anxiety and depression and takes medication for it. Dax was so open and thoughtful about their relationship. Here's what he said and the video is below:
He wondered if he wanted to be with Kristen
I have this very weird mix of not thinking I'm good looking, general low self esteem, chip on my shoulder that I'm dumb because I'm dyslexic, yet unbridled arrogance in relationships. I've always felt very confident in relationships. I never was like 'I hope I can keep Kristen.' I was going 'Do I want to live with a Christian who has 8 people living in her house for free, who has to get out of her car when there's a dog without a leash and ruin her whole day to rescue this dog? It's great and she's good, but that's not what I want to do.'

Kristen impressed him with her generosity; she didn't try to change him
So I wasn't fearful I would lose her. I wasn't certain I wanted to be with someone like that. What happened is that she never said to me 'you could be a little better of a person.' She never suggested I should do that. Instead I looked at the results of how she lived. They're pretty undeniable. Here's me that thinks she lets people take advantage of her… I could also acknowledge she's bringing in a lot more money than [me], she's getting ahead, she's doing a lot better than [I was].

The reality of how her life unfolds, there's something charmed about it. It stars with her being endlessly generous and loving and giving people the benefit of the doubt. Downriver it proves to be all those things to her. Me on the other hand I'm like [no one's going to take my wallet]. Over time [I] couldn't deny the outcome was so much better for her. More people care for her. It's just a better life. I wanted what she had and I tried to replicate that.

They both changed kind of organically to be with each other
Conversely, I made a real conscious decision that I wasn't going to try to make her into the person I want to date. I know what happens when [I do that] I don't end up liking that person. So I didn't do that and lo and behold she has come the same distance toward me that I've come towards her. Without me she [never would have gone] on your show admitting she has depression.
[From Off Camera YouTube video]
It's funny that Kristen is such a charitable person, and I truly believe that about her, because her Good Place character is a selfish a-hole. It's also not surprising to me that Dax didn't worry about keeping her and was more concerned whether she fit with his life. Aren't a lot of guys like that? Also, I'm reporting this because his thoughts about relationships are just so damn mature and true. The best relationships are the ones in which you can totally be yourself and where your partner respects you for that. You want to change a little for them because you recognize their good qualities and want to be like them, not because they demand it.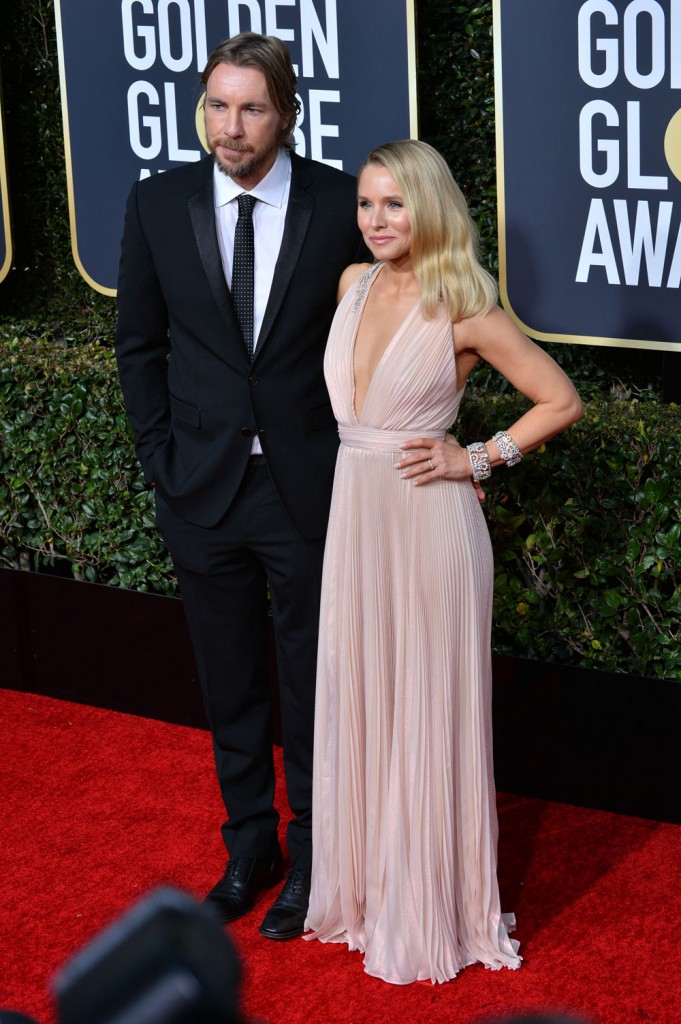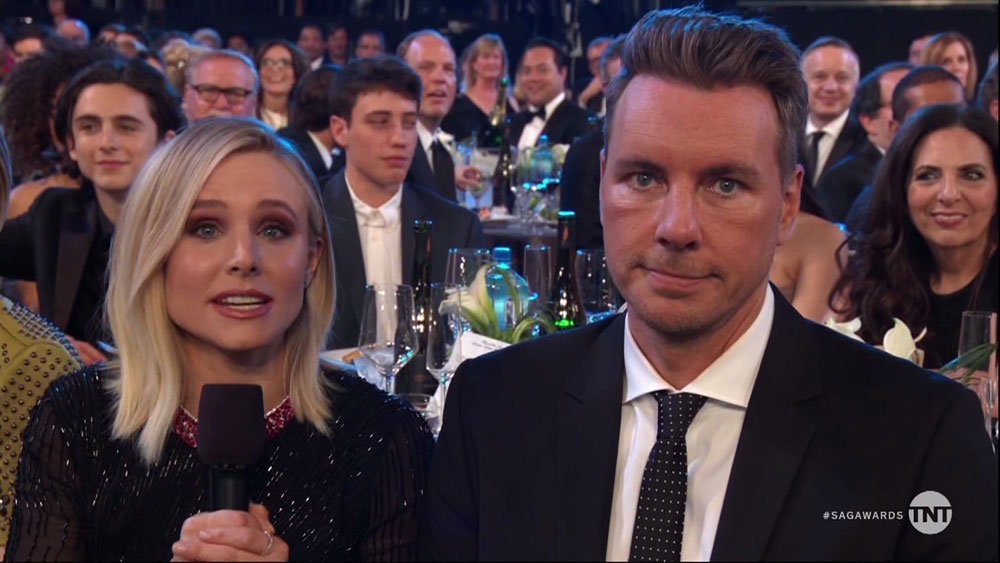 photos credit: WENN and Avalon.red