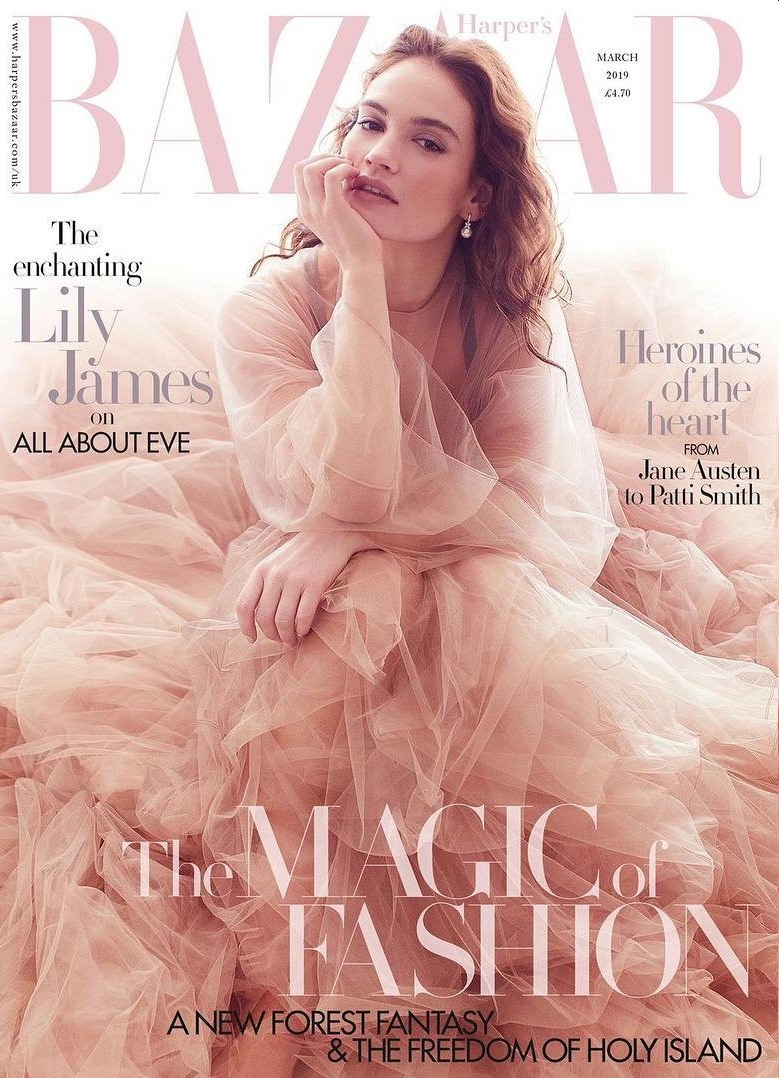 Lily James covers the latest issue of Harper's Bazaar UK to promote her new role in a West End production of All About Eve. Lily plays Eve Harrington, which is sort of perfect. I'm actually a fan of Lily James – she has that wholesome English-rose vibe which worked well in Downton Abbey and Cinderella, and it's that same vibe that can be used for dark purposes in All About Eve. Gillian Anderson plays the Bette Davis role of Margo Channing, and basically I would kill to see this play. Brilliant casting. Anyway, Lily talks a bit about being typecast as Cinderella-types and more. You can read the full Bazaar piece here. Some highlights:
She's not actually Cinderella: 'Cinderella was a gift, and I will treasure it for the rest of my life. But I wore a dress for the Mamma Mia! premiere that was blue and white and quite pouffy, and when I got out on the red carpet, all anyone said was "Oh, it's Cinderella!" It's a happy association, but also something that you want to shed at some point…'

Going blonde for work: 'I'm naturally a brunette, and I love it, but everyone else wants me to go blonde. Even my mum says, "I think I secretly prefer you as a blonde." I'm actively seeking characters from now on that are different, who don't rely on charm or the qualities that I think I've explored quite a lot.'

She's not in the Downton Abbey movie: 'My character is in New York, and they couldn't bring everyone back.'

Playing Eve Harrington: 'I thought, I just want to play the evil bit. But she's definitely a pathological liar, and there's a lot of nastiness in her – I can't wait. It will be good if I can really surprise the audience.'

She's more temperamental than she lets on: 'I don't always deal with pressure and stress well. I grew up in a house where tempers rose quickly… I think the extremes live quite happily in me. I can be really happy and I can be the opposite; I throw things and shout. My dad had a bad temper and I think it's a family trait. I've always been quite explosive.'

On turning 30 this year: 'It is a real turning point. My twenties have been so chaotic, and I've always looked forward to 30 as being an anchor point. You stop caring so much about what other people think, and become more secure in your own life.'
There's also a spoiler-tastic conversation about an upcoming role in the remake of Rebecca, which I forgot was happening, and a sort of mild conversation about #MeToo where she doesn't say much of anything. I find this interesting: "I can be really happy and I can be the opposite; I throw things and shout." She does not seem like that type at all, does she? I can't imagine her being rage-filled and throwing things. Probably because I still think she's a princess like Cinderella.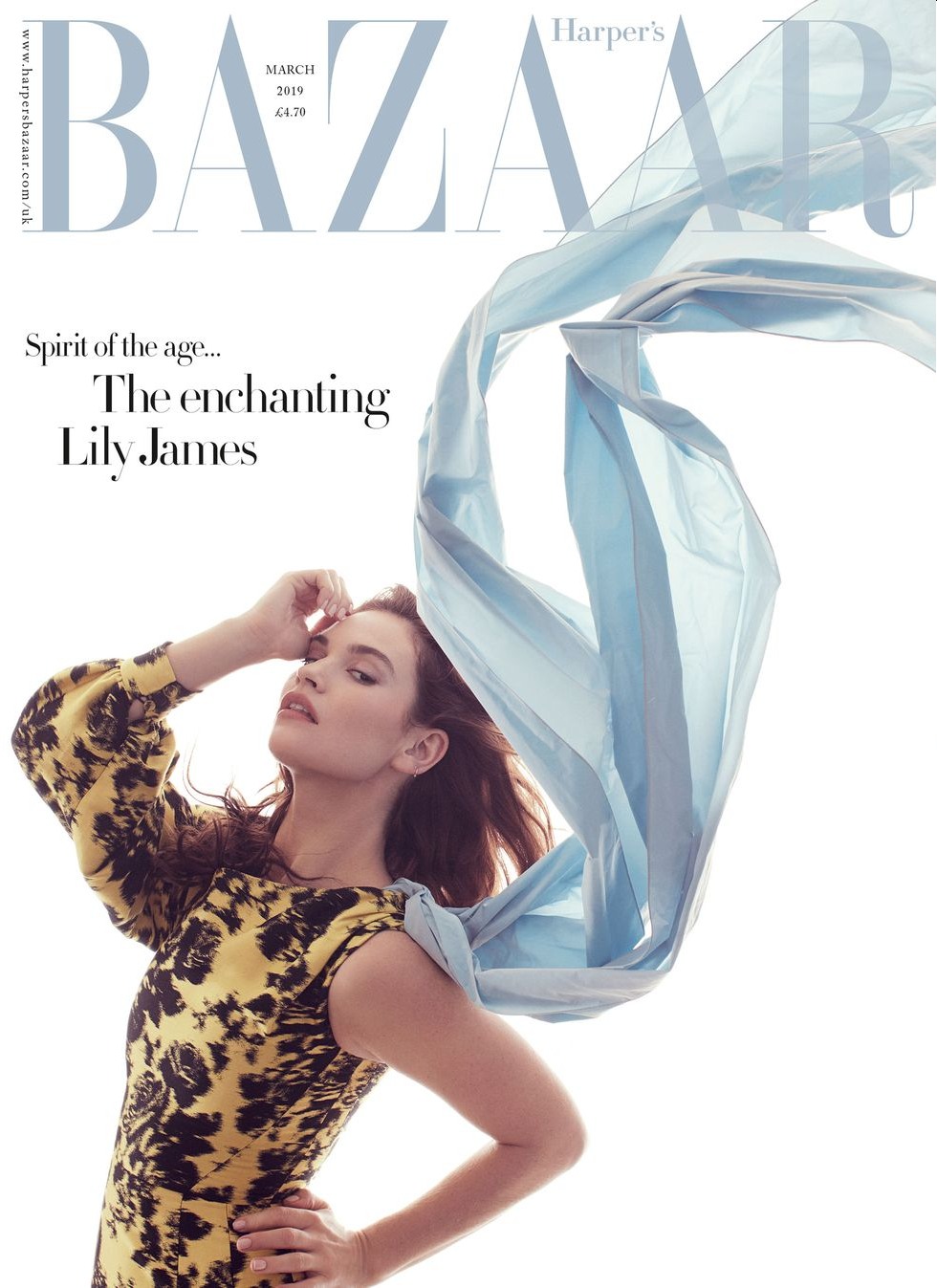 Covers courtesy of Harper's Bazaar UK.