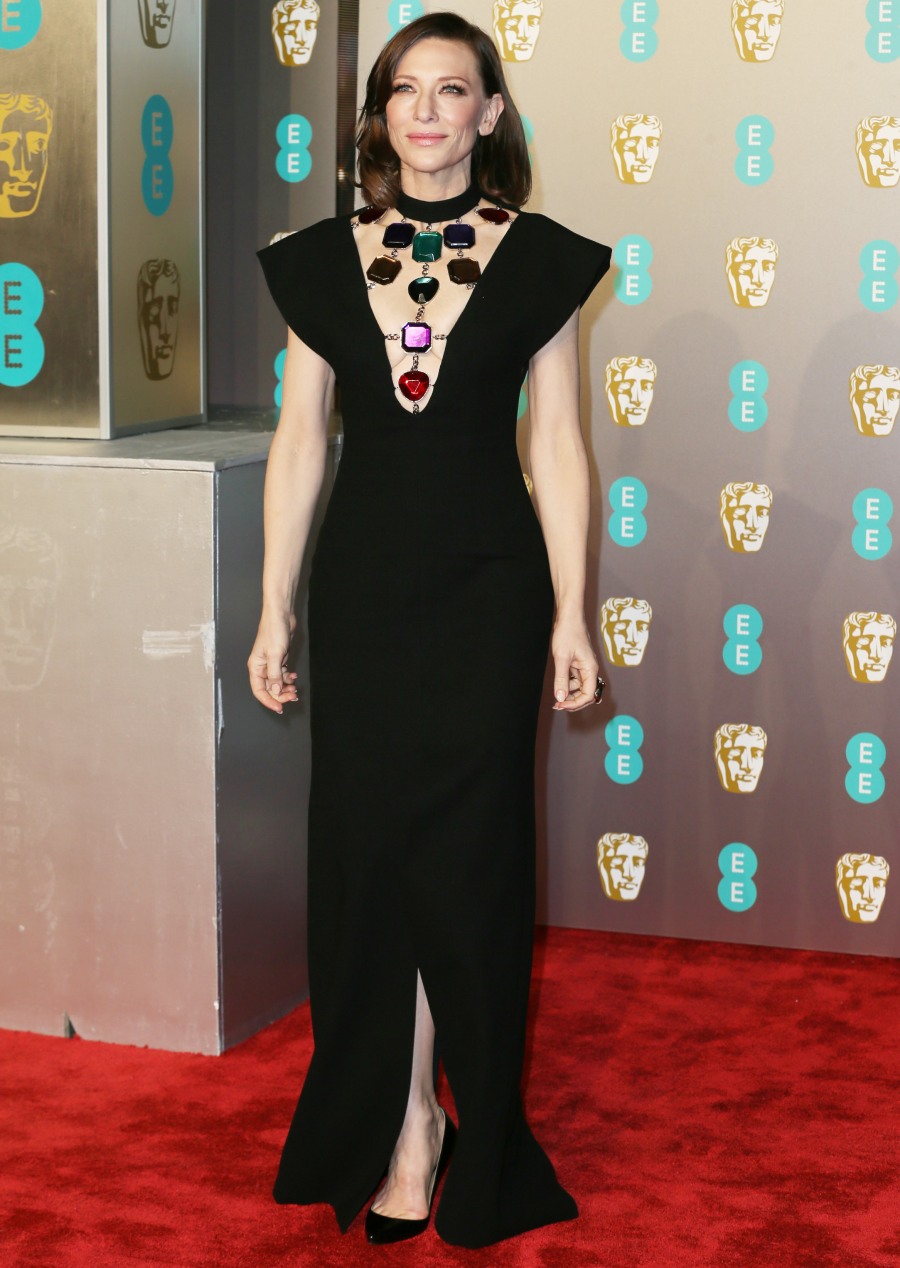 Wow, I wasn't even expecting to see Cate Blanchett at this year's BAFTAs, but she decided to show up and she decided to debut a LOOK. Cate is known for being a shape-shifter as an actress, especially in the first decade of her film career – she had a million hair colors (dyes and wigs) and she would look radically different from one film to the next. But over time, she just started sticking with various shades of blonde when she was not currently in production, so we've gotten used to Blonde Blanchett. But Cate turned up at the BAFTAs with a rich brunette shade. I don't know how to feel! She looks younger, but also… she doesn't look like herself suddenly. Is the dye job hiding some subtle work? Hm. Her dress was Christopher Kane and it was awful.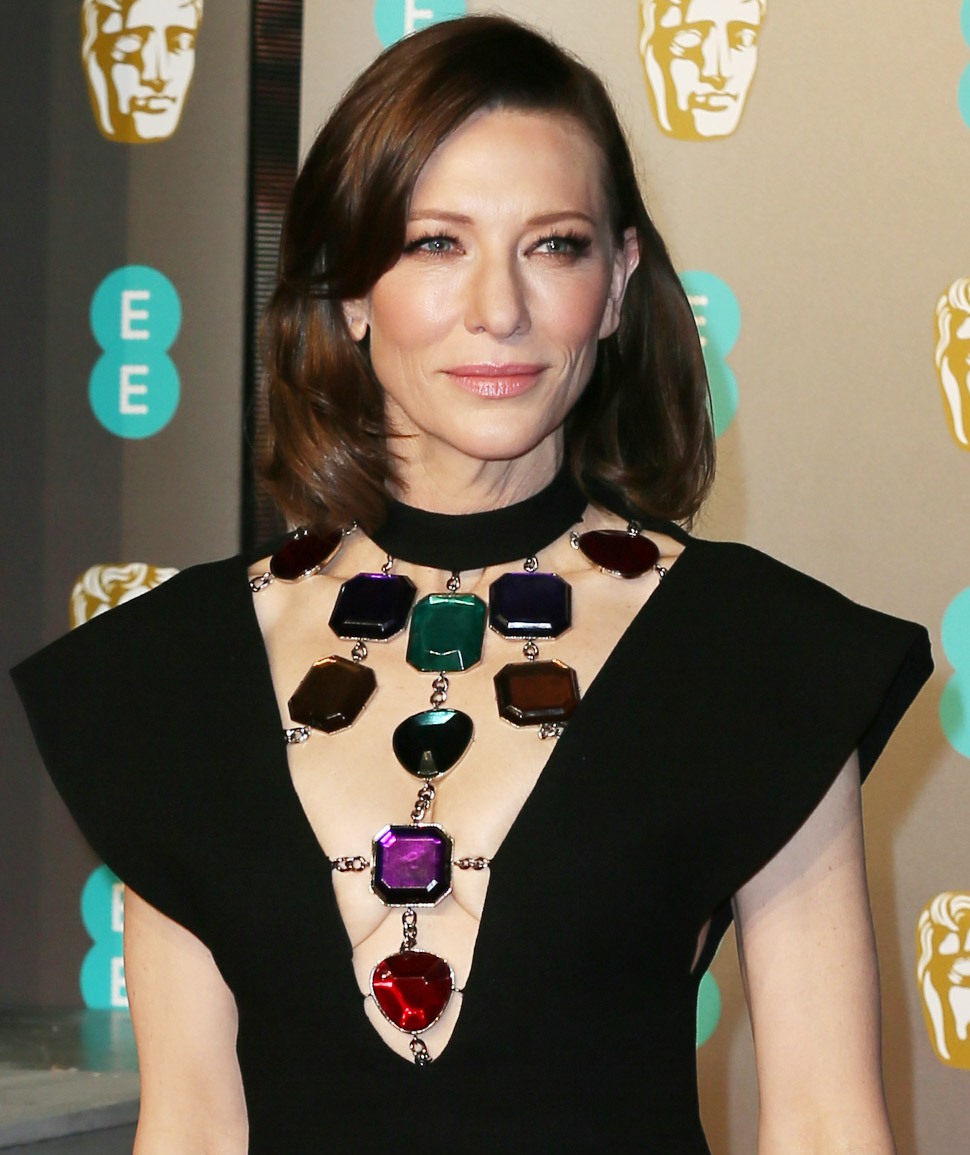 Michelle Rodriguez's hair looks really cute here. I'm not a fan of the champagne-colored dress. Michelle apologized for saying that Liam Neeson can't be racist, by the way. She said that because Liam French kissed Viola Davis, he can't be racist. Which isn't the way any of this works, and Michelle acknowledged that after everyone yelled at her.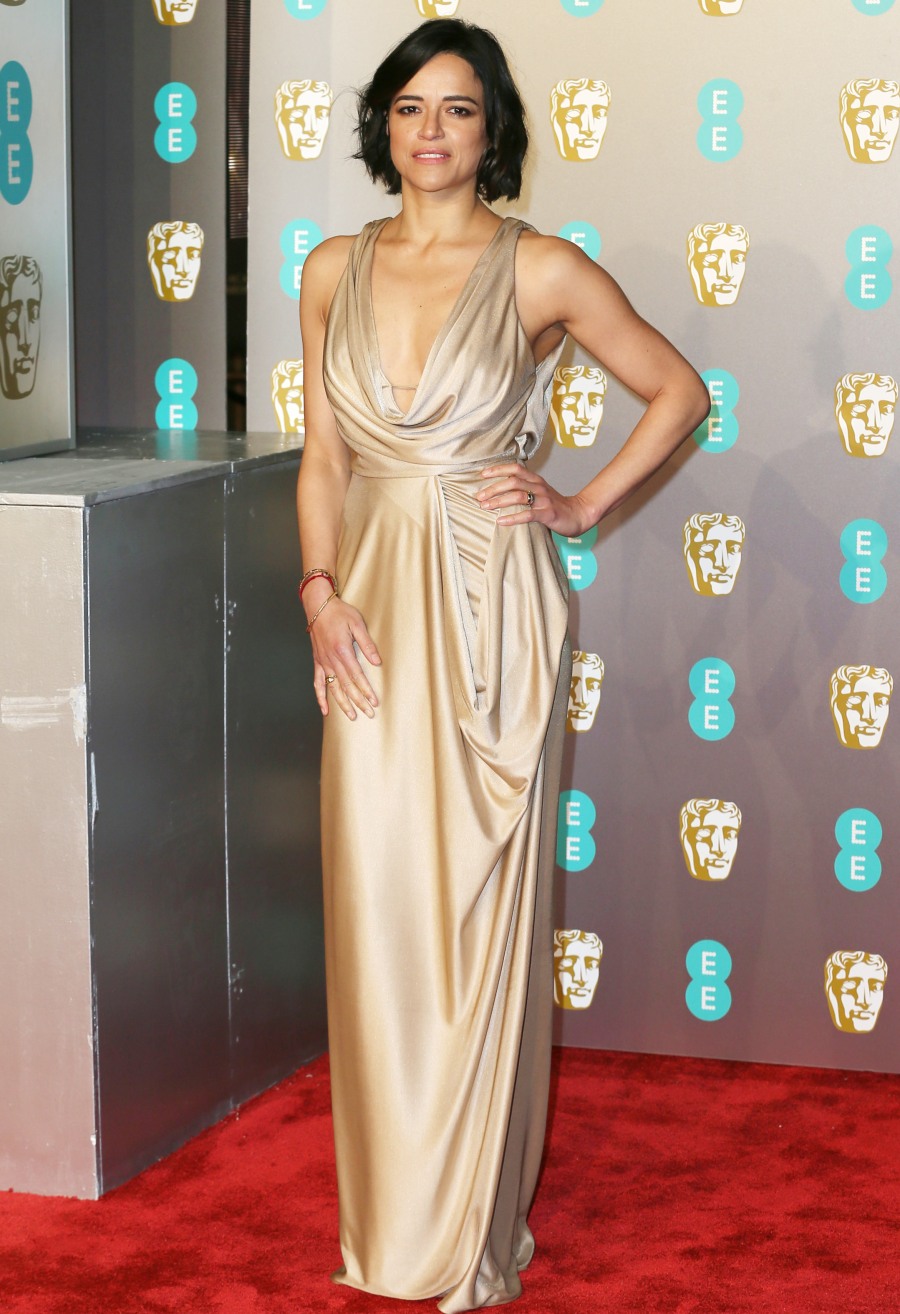 Christian Bale has been having a low-key awards season, despite the fact that he's been picking up some big awards. Is Bale finally chill??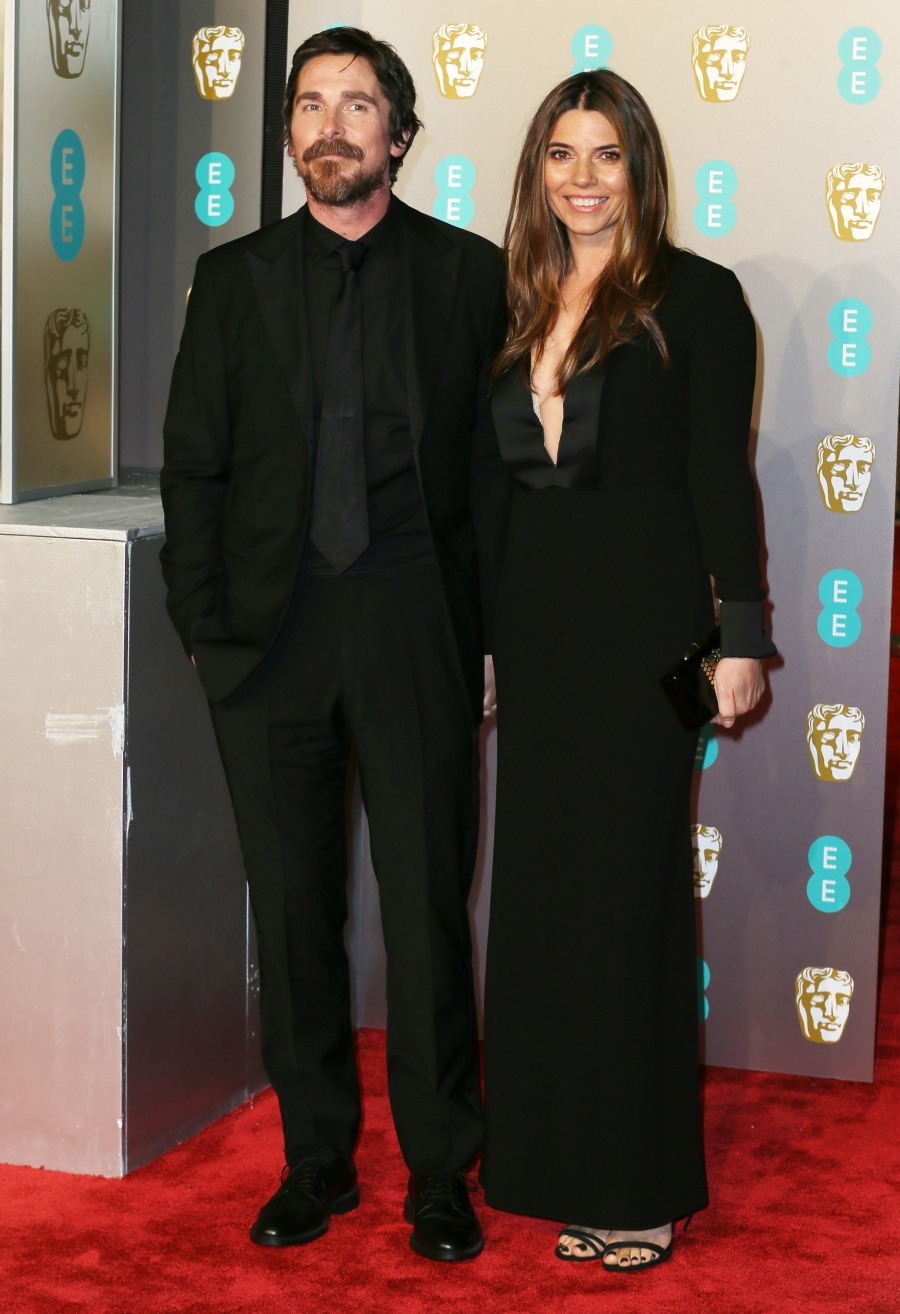 Where were you when Rachel Brosnahan looked like a sad Christmas gift in February? This is Erdem and it's bad.
I'm not sure I'll ever forgive Octavia Spencer for producing Green Book. This gown is a pretty color on her though!
Photos courtesy of Getty, WENN.