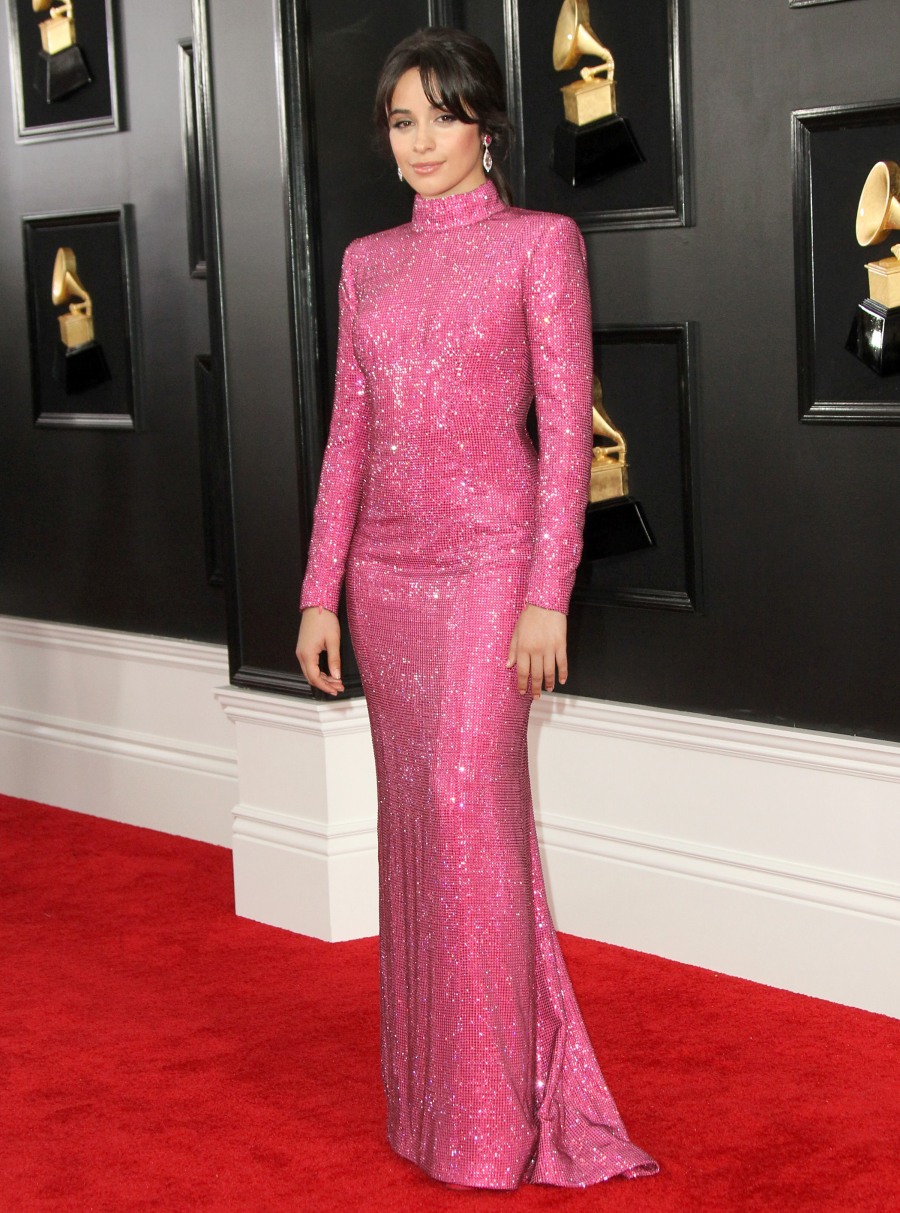 I was surprised by how much Camila Cabello's pink Armani gown held up as we saw more looks on the Grammys red carpet. Camila was one of the first people to arrive – because she was performing first – and this Armani gown really was one of the best looks of the carpet. Of course, Camila changed for her performance of "Havana." Incidentally, I thought that was one of the worst and dumbest openings ever – if you're going to open the show with Latin pop crossover, really do a proper medley, and not just a few bars of Mi Gente and then just basing the whole thing on "Havana." Blah.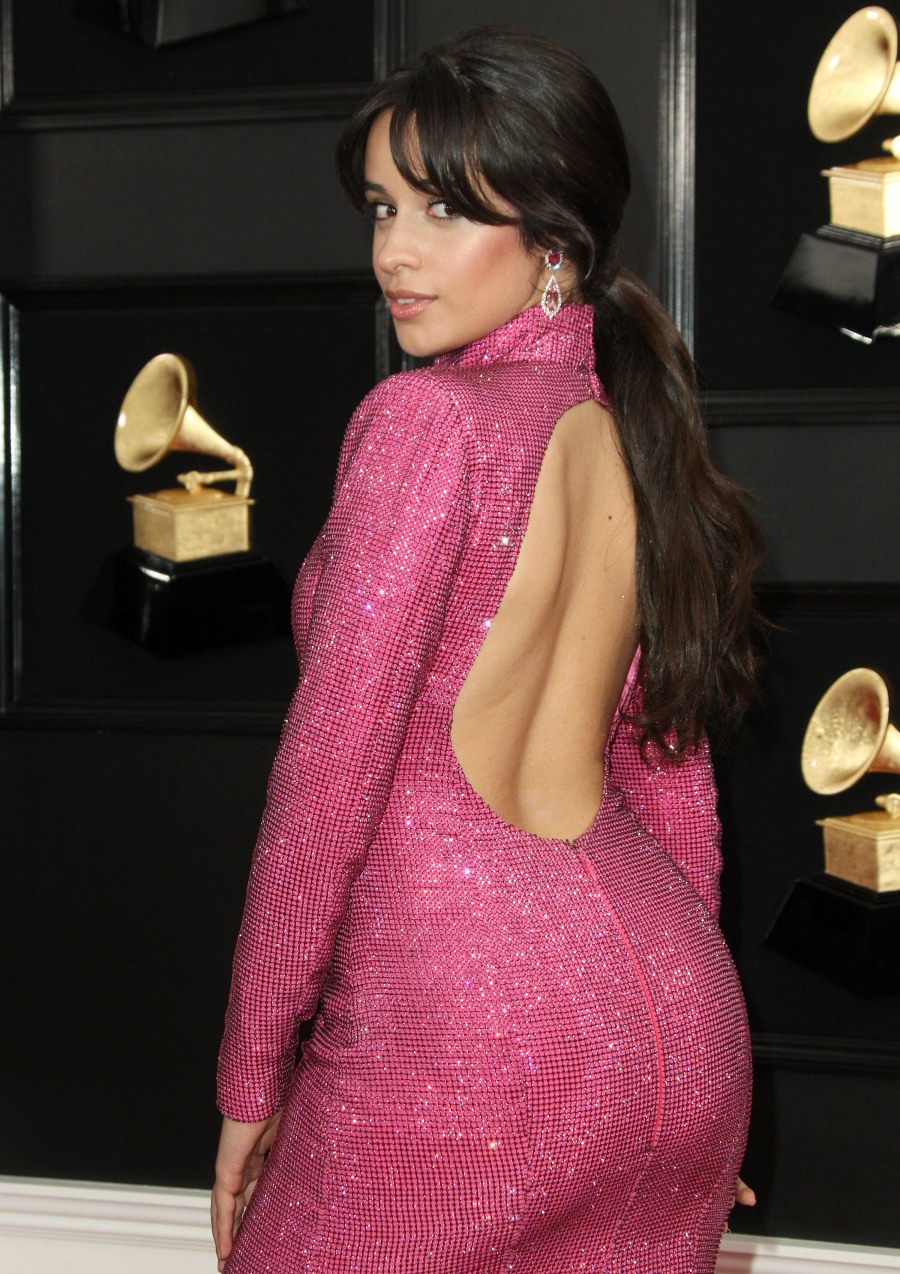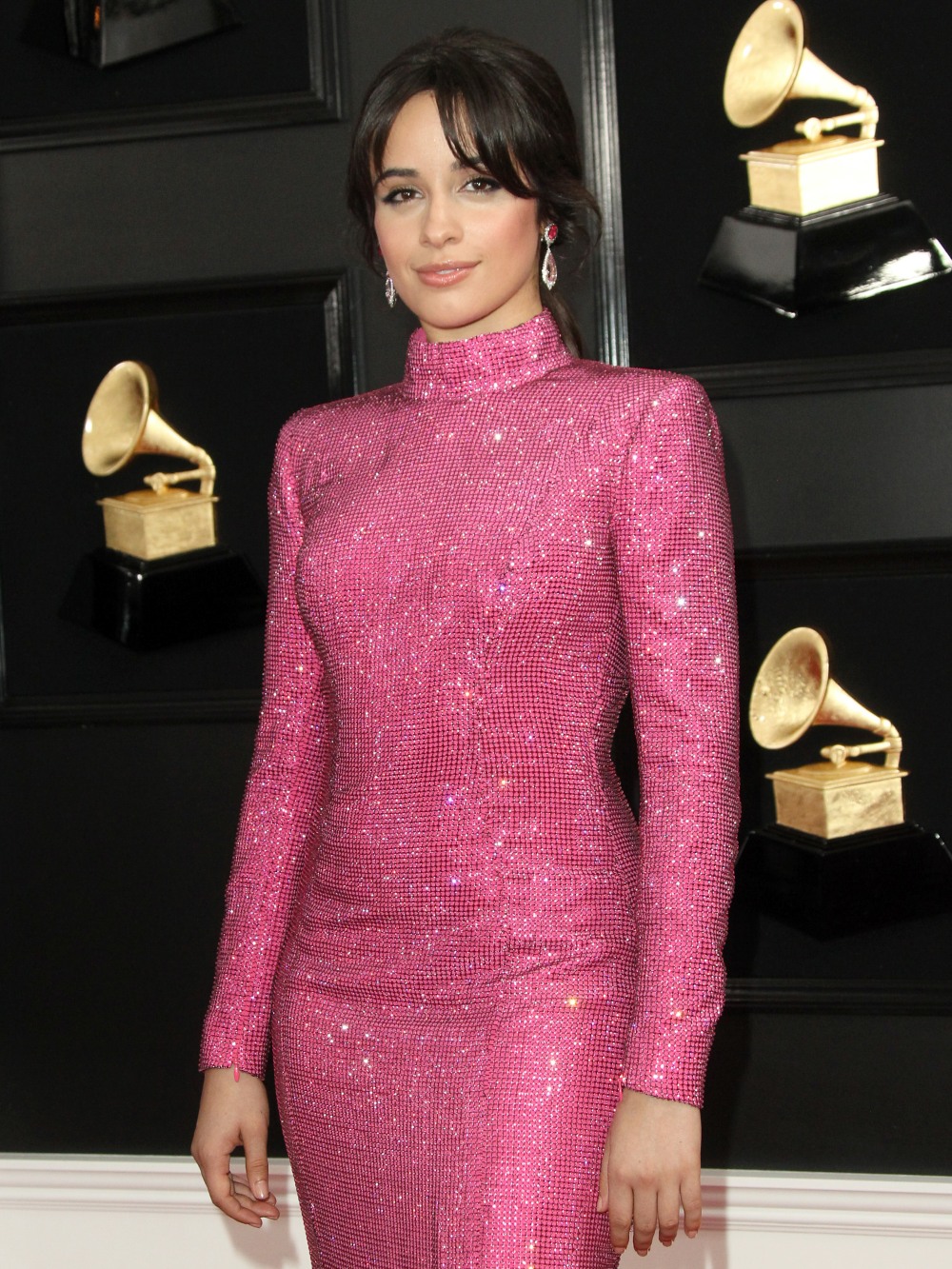 Bebe Rexha got a lot of press ahead of the Grammys for speaking out about how many designers refused to dress her (or let her wear a sample size) because she's so "big" at the size of 8. Her complaints did their work and apparently tons of designers offered to make her clothes. She chose this big Monsoori gown which… actually makes her look so much bigger than she really is. Kind of unflattering.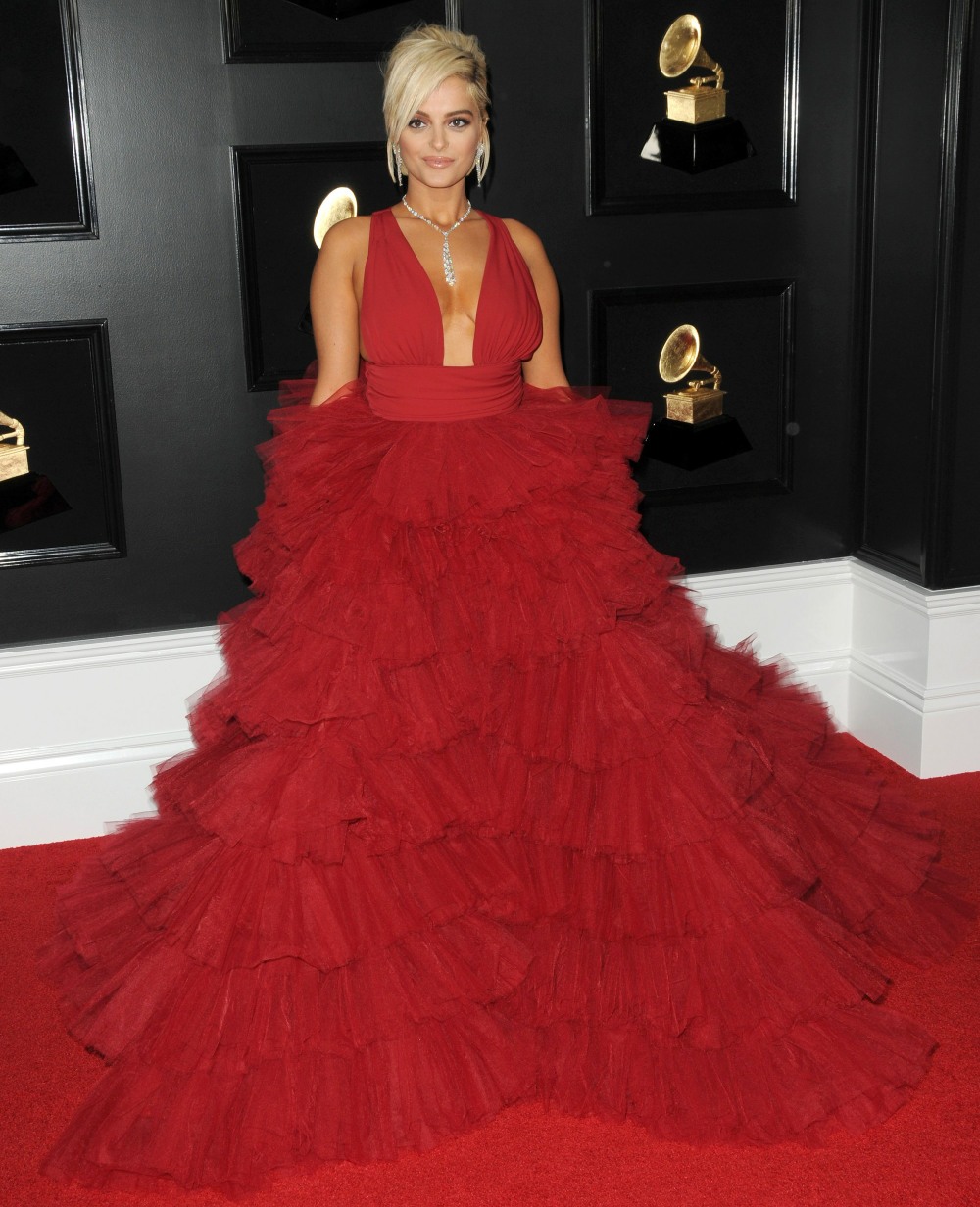 Janelle Monae wore this not-great Jean Paul Gaultier look on the Grammys red carpet, but it didn't really matter. She changed for her performance of "Make Me Feel" with a pink, lady-centric set piece and quite honestly, Janelle gave probably the best Grammy performance of the night (sorry Dolly). She was amazing!! And she uttered my favorite line too: "Let the vagina have a monologue!"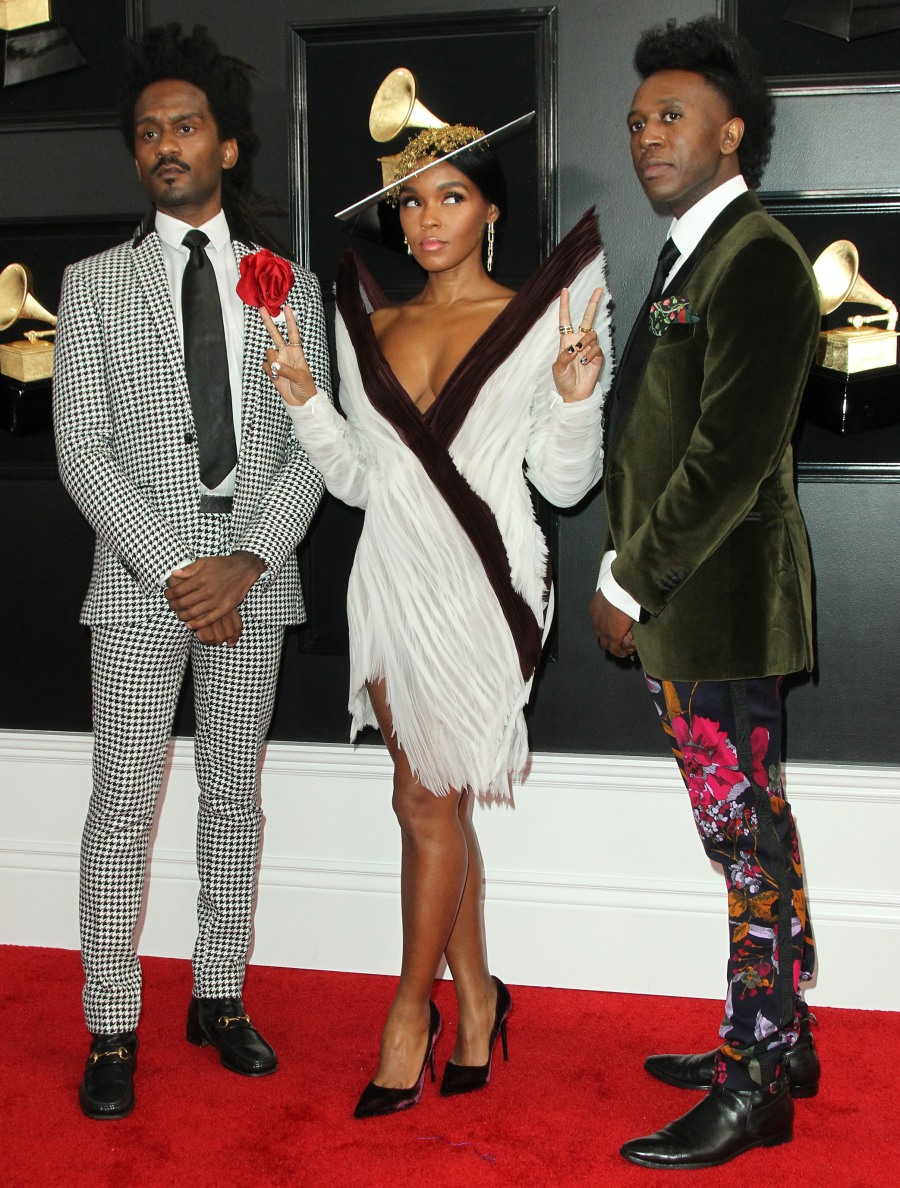 Photos courtesy of Avalon Red, WENN.