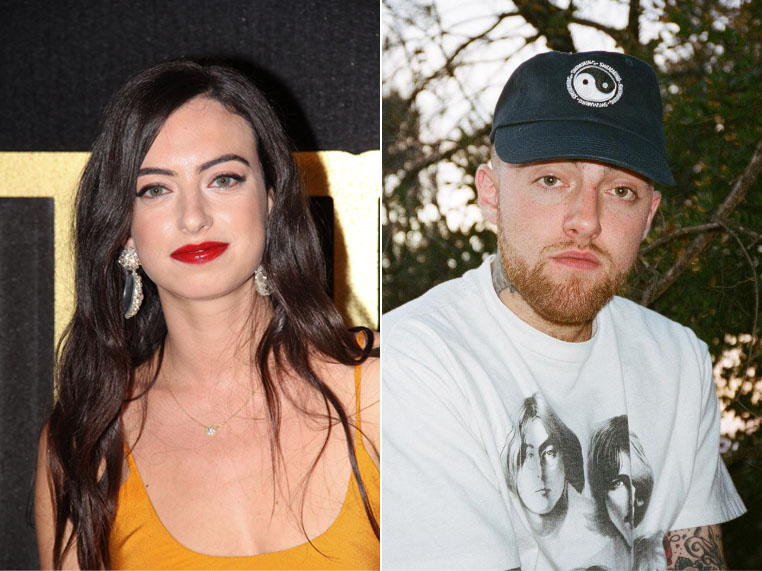 One of the weirder stories to come out of the Grammy's, which I mentioned in a post about Ariana Grande yesterday, was that Mac Miller's mom, Karen Myers, went to the Grammys with Cazzie David. Cazzie is Pete Davidson's ex-girlfriend and there was probably some overlap between Pete's relationship with her and when he got with Ariana last year. Mac of course is Ariana's late ex-boyfriend, whom she was on and off with before getting with Pete. It seemed rather random that Mac's mom and Cazzie knew each other. E! reported yesterday that Cazzie had reached out to Karen on social media and that's how they got to know each other. It turns out that Cazzie and Mac were actually friends before Mac passed away. They talked to each other after their exes got together although sadly they never met. Here's US magazines explanation.
An unlikely duo. Mac Miller and Cazzie David developed a bond after their respective splits from Ariana Grande and Pete Davidson, multiple sources exclusively tell Us Weekly.

"Cazzie and Mac never met, but started speaking because of Ariana and Pete's relationship," a source explains. "[They] leaned on each other."

David, 24, hung out with the "Self Care" rapper's mom, Karen Meyers, ahead of the 61st annual Grammy Awards on Sunday, February 10. David posted a picture of Meyers on her Instagram Story and added several heart and heart eye emojis.

"Cazzie and Mac's mom have become extremely close and talk almost every day," an insider adds. "Mac's mom loves her."
This makes sense and I bet that Cazzie and Mac had a lot to bond over while their exes had such a demonstrative relationship. Can you imagine seeing someone you dated for two years get engaged within less than a month to their next partner? Plus Pete and Ariana were so loved-up on social media and in interviews it was incredible. Cazzie and Mac must have dished the dirt about their exes. Now it seems sweet that Cazzie reached out to Mac's mom, I bet she's been a real comfort to her. I can't imagine what it's like to lose an adult child to addiction.
Also, some people are saying the Mac's mom is shading Ariana by bringing Cazzie to the Grammys with her. I don't see it that way at all, I just think she's happy for Cazzie's friendship. Also, the Zac Posen dress Ariana modeled on Instagram which she intended to wear to the Grammys (she skipped it in protest to how she was treated by producers) may have been a nod to Mac's song Cinderella which he wrote about her, as it was a princess gown in the same color and cut. Ari also posted photos of Mac's dog Myron, whom she adopted, sitting on the gown while she was wearing it.
On Mac's birthday his mom posted his birth announcement. This really touched me.
Karen also posts photos of her other son, Mac's brother Miller: