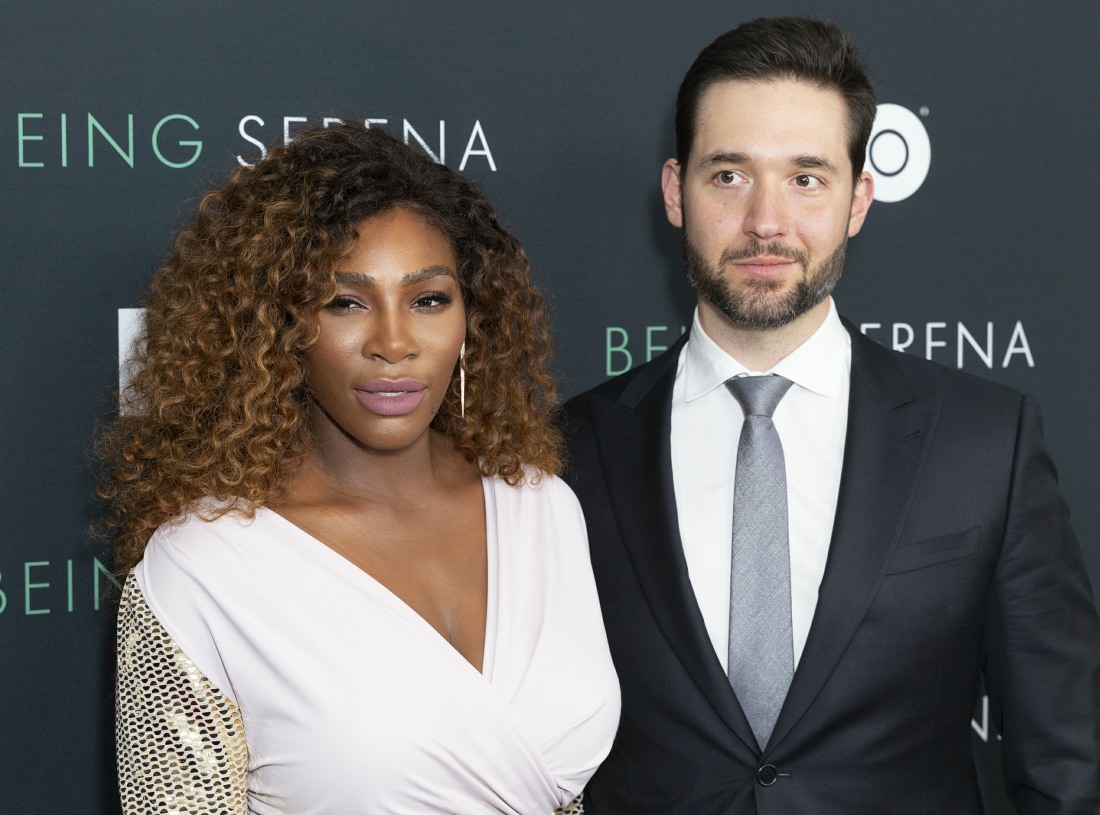 One of the greatest gossip joys of the past five years is seeing Serena Williams married to a guy who absolutely worships her. When Serena first met Alexis Ohanian, she wasn't even into him. He pursued her, and she was like "eh, I guess." She knew when he was about to propose to her and she basically had to give herself a pep talk about it, because her instinct was to just go it alone, and not even get married. They welcomed their amazing daughter Olympia in 2017, and Serena has spent the last year trying to get back to the top of the tennis world. While I would love to see them have another baby, I think she's going to wait a while. And all of that is fine with Alexis, who speaks freely about how their marriage is mostly based on her wants and needs and her career. Alexis explained how he's just here to support Serena in a new Glamour interview:
His marriage secrets: "It's often the simpler things that are the most important. You have to show up. You have to be supportive. These are the things that matter." Ohanian is known for his grand gestures of romance and admiration for Williams, like putting up billboards to celebrate her first tournament after giving birth to their daughter, or sweeping her off to Italy. Yet he insists it's the little things that matter most in a relationship.

He introduced her to Google Calendar! "Comparing calendars isn't romantic, but at the start of every year, Serena and I map out our schedules so ideally there isn't more than a week that we go without seeing other," Ohanian says about prioritizing physical time with his wife, who he introduced to Google calendar.

He puts Serena's career over his own: "I'm not the one racking up trophies…at the end of the day sometimes her career really does have to come first. I try to be the most supportive partner I can be and to have conversations with her about her career goals and what she can do to reach them."

He took 16 weeks of parental leave when his daughter was born: He credits parental leave as one of the "most fundamental ways to "show up" for your partner and your family." He knows most fathers are not afforded the privilege of parental leave, or choose not to take it, but believes it's the best thing for the child and the couple. "It was incredible to spend quality time with Olympia, and it was perhaps even more meaningful to be there for my wife and to adjust to this new life we created together—especially after all the complications she had during and after the birth." He continues to split parenting duties, spending the day with Olympia when Serena has an intense training day or a photo shoot.

He makes pancakes every Sunday: "The real scoop on "going big" for my wife would never go viral—it's our simple Sunday tradition," he says about making pancakes for his family every Sunday, just like his Dad did when he was growing up. "There are no phones, just conversation. And we'll spend the day together lounging around the house, or playing hide-and-seek, or go for a swim in the pool. Just being a family on those days means so much to both of us—more than a billboard, a video montage, or a whirlwind trip to Italy."
My favorite thing in the world now is that Alexis introduced Serena to Google Calendar. Serena is quite techy in general – I'm surprised she didn't already know about it. As for the rest of it… what I love most about Serena and Alexis's relationship is the relationship role reversal – there are a million examples of couples who "make sense" because the wife/girlfriend makes her life all about HIS career, his stuff. That's the story of nearly every powerful or accomplished man, especially in sports. Serena and Alexis work as a couple because they both understand that everything needs to be about HER and her career. It's great that little girls and grown women get to see that kind of example of what a relationship and marriage can be too.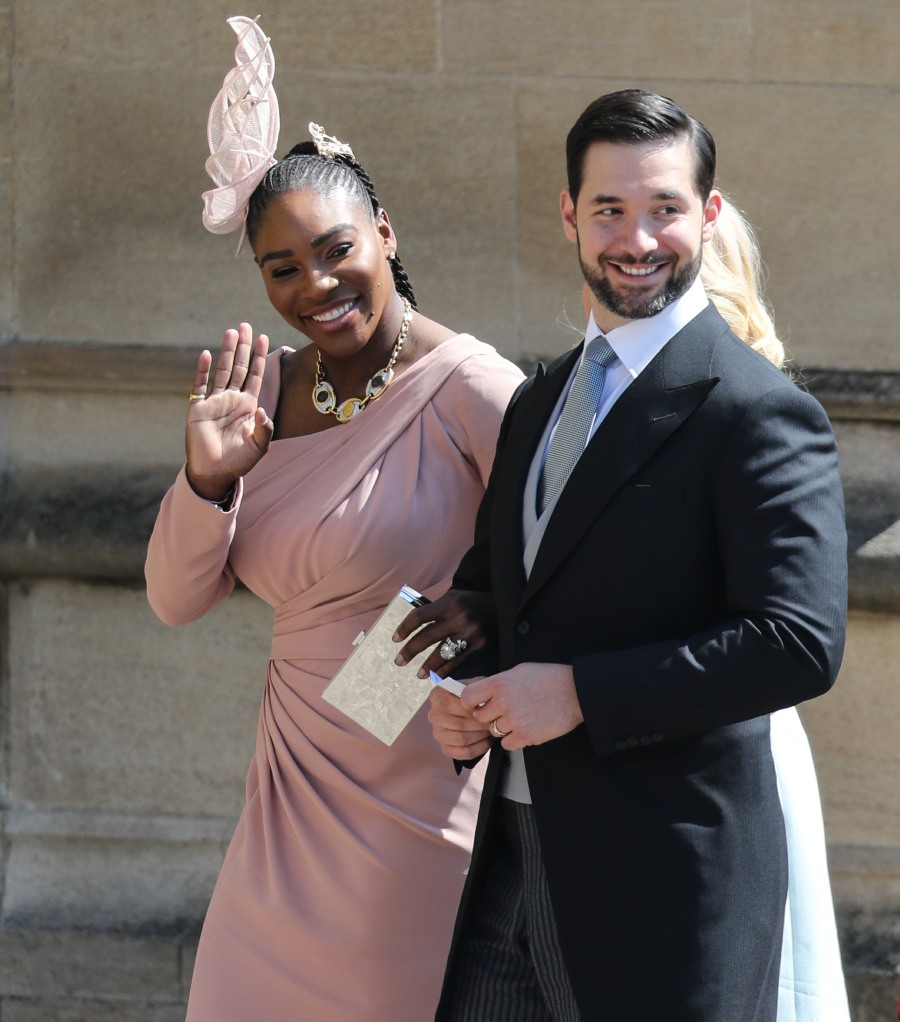 Photos courtesy of WENN, Avalon Red.