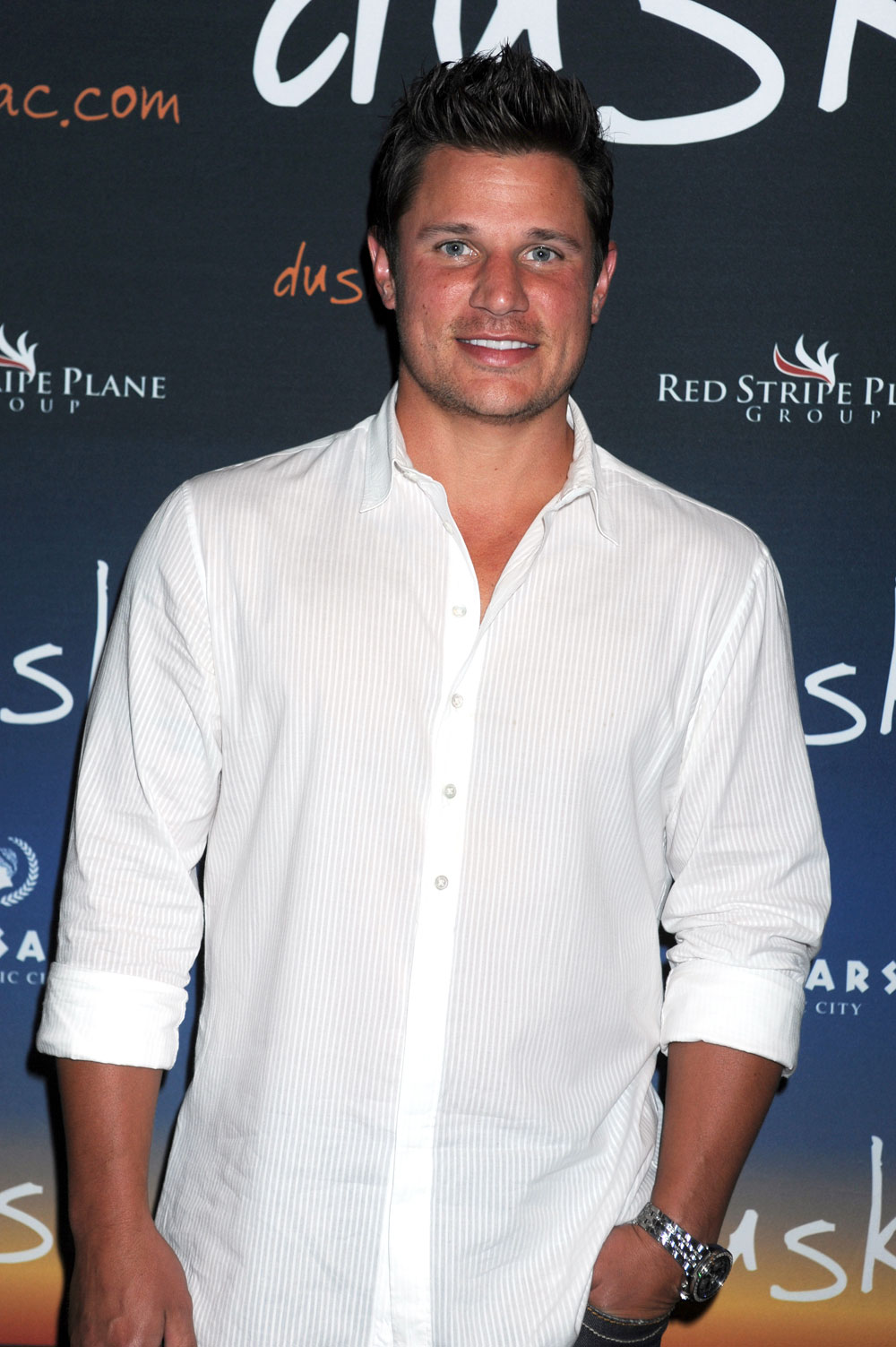 Just when I've grown to expect the worst, the most immature, the most gratuitous behavior from celebrities, I get a surprise. It was a nice little interview with Nick Lachey in People Magazine. Remember, for much of last week, the tabloids were playing a little back-and-forth game about whether Jessica Simpson and Nick Lachey would or could get back together, now that they're both single at the same time. It was even US Weekly's cover story last week, that's how crazy it had gotten. Nick took himself over to People to give his first quote about the whole juicy story. Instead of saying something like, "Dude, I tried to warn Tony," Nick was very gracious. All he says about Jessica is that he wishes her "the best, as I've always done." Aw… nice.
Although Jessica Simpson and Nick Lachey, former spouses and stars of the reality show Newlyweds, now find themselves suddenly single at the same time, Lachey insists there is no reunion planned.

"I think it's fun storytelling, but there's very little truth to any of it," the singer told PEOPLE at a party at Dusk at the Caesars Hotel and Casino in Atlantic City Saturday night. "I certainly have heard about her breakup and I wish her the best, as I've always done. Aside from that, there really is nothing to say."

So has he reached out to his ex-wife since her sudden split with Tony Romo? "I haven't talked to her in probably two years," Lachey says. "I wish her happiness. That's where it pretty much ends."

As for his own recent breakup with girlfriend of three years, Vanessa Minnillo, Lachey doesn't seem to be too torn up over it. "I'm in a good place," he says. "I've learned, through years of not only being in this business, but being in relationships, that you have to take it as it goes. With every experience, you learn something about your life, and you try to take that and move on and be a better person because of it. We'll see what happens."

Lachey has been focusing on his music lately. His new album, Coming up for Air, will be released this October, and the first single will come out next month. "It's reflective of a lot of different sides of me. It's still pop but it's a little more produced. It's weird because music has changed so much, and as you get older, you have to see where the music scene is going but at the same time be true to who you are. I can't really go out and do what I used to do, it's just a different game."

While he has no plans for a return to reality television, he doesn't rule it out. "I would never do it the way it was done with us – with people living in your house, essentially, and having 24-hour access to your life, in your home. That, to me, was not a healthy way to go about it. But I think that anyone that kinda denies the success of reality TV is kidding themselves."
[From People]
Alright, Nick sort of used that interview as a way to promote his new album, but that doesn't negate his general kindness. He could have been really rude to or about Jessica, and I'm glad he didn't go down that road.
Meanwhile, People Magazine is still all over the Jessica/Tony split story. They were the first to break the news of the split, and I think that People is pretty much the official mouthpiece for the Simpson family. I'm judging that solely on last week's People piece that told Jessica's side of the story, without actually doing an interview with her. Most of the quotes sound like they came from Papa Joe Simpson, honestly. However, late Friday, People put up a story about how Jessica has been laying low post-split. The fact that it's People Magazine pointing out that Jessica is laying low… well, it's a nice little public relations conundrum. In any case, they're really painting Jessica as utterly devastated, with quotes like "She is still with her family. She is surrounding herself with a network of support." Meanwhile, Tony Romo is banging anything with two legs and a pulse. Sigh. Poor Jessica.
Nick Lachey and Jessica Simpson are shown out together in August, 2005. He is shown alone in the header on 7/18/09. Credit: WENN.com