Ever since Khloe Kardashian got trashed on Twitter and she had to back down and accept the fact that Tristan Thompson's serial infidelity was "the reason" why her relationship failed, things have been pretty quiet around that whole controversy. For two solid weeks, the Kardashian-Jenners lined up against Jordyn Woods and made her the face of the "cheating" drama. But they overplayed their hand, and Jordyn's Red Table Talk interview ended up being a smart move on her part – she got her side of the story out there and she seemed very sympathetic.
CB told me that she thinks the millions of views for Jordyn's interview means that Jordyn is going to be fine, that she's a celebrity in her own right now, that she'll start her own makeup line or have her own reality show or something. I'm not entirely sure about all that – while I think the Kardashian-Jenners have largely backed off Jordyn, I also think that they can quietly make her life hell in a million different ways for months to come. I also think that Jordyn probably wants to make up with Kylie specifically, and that's going to be a long road. From TMZ:
Kylie Jenner's not ready to take Khloe Kardashian's lead and open the door to forgiveness for her ex-bestie, Jordyn Woods … at least, not yet. Sources close to both women tell TMZ … their relationship is far from being repaired because they've barely communicated with each other since Tristan Thompson cheated by kissing Jordyn.

We're told Jordyn still hasn't picked up all her stuff from Kylie's guest house or made arrangements to do so — partly because of the silent treatment, but also because Kylie's been dealing with her own issues with Travis Scott. Our sources say Kylie has been hanging with other friends at her pad — many of whom joined her for that roller skating party with KJ's sisters. No, Jordyn didn't get an invite.

For those holding out hope for a reconciliation, there's some encouraging news. We're told the ex-BFFs have texted a bit, and as we reported … Khloe slightly extended an olive branch Saturday, tweeting that Tristan was to blame — not Jordyn. Woods did take some blame for her role in the scandal last week on her "Red Table Talk" interview … but denied outright cheating with Tristan. It might have helped mend the fences with the Kardashians a little bit, but for now … Kylie needs more convincing.
Friendship-breakups are often harder to piece back together than romantic breakups. That being said, I wondered from the beginning of this controversy if Kylie was really all-in on shunning Jordyn. Khloe definitely was, that the Family let it be known that Jordyn was persona non grata. But Kylie seemed like the hold-out, probably because she's largely separated from her older sisters' psycho-dramas. I still don't believe that KYLIE thinks "my best friend kissing my half-sister's estranged, serially unfaithful boyfriend" is an absolute friendship dealbreaker. We'll see. I suspect Jordyn and Kylie will be back together in about three months.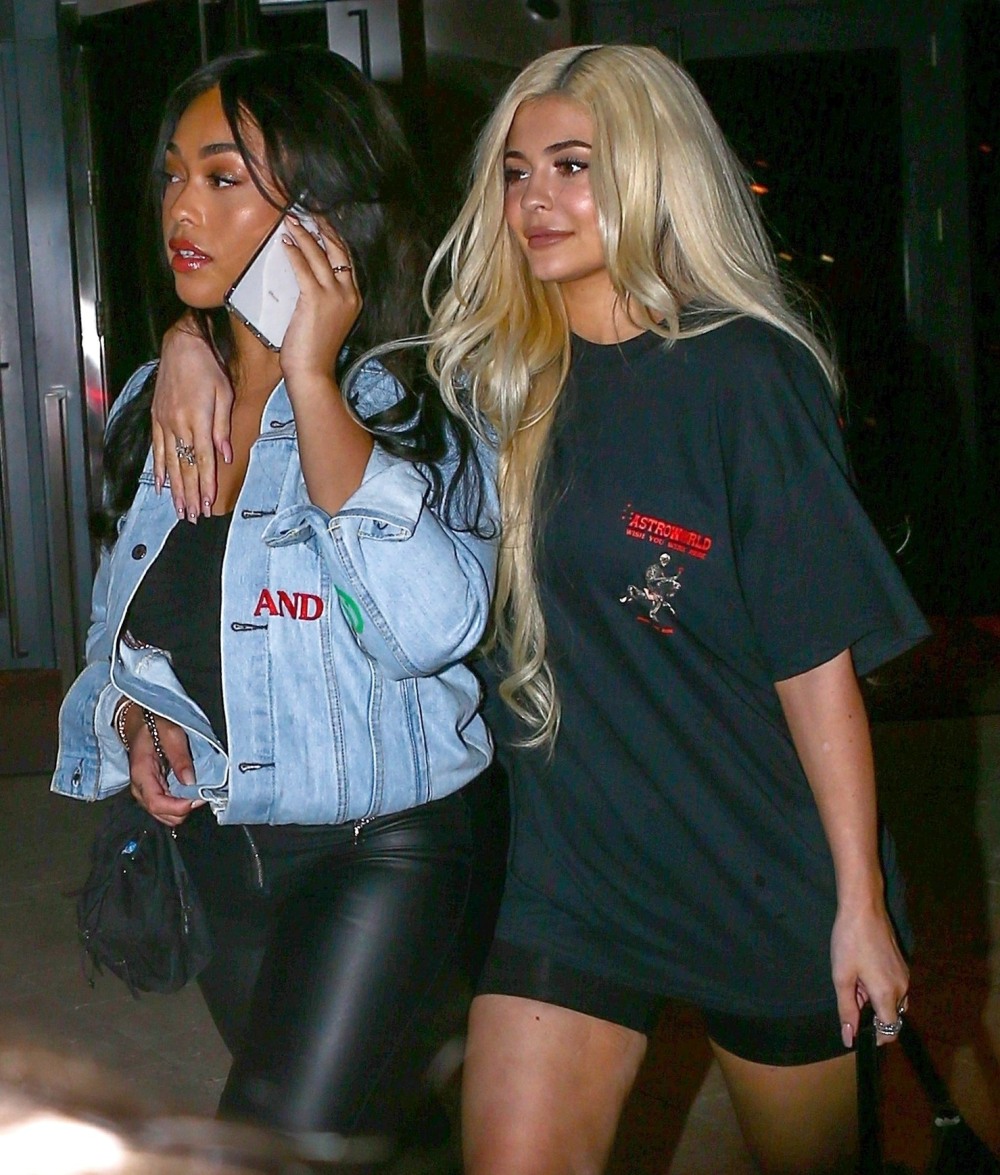 Photos courtesy of Avalon Red, WENN and Backgrid.