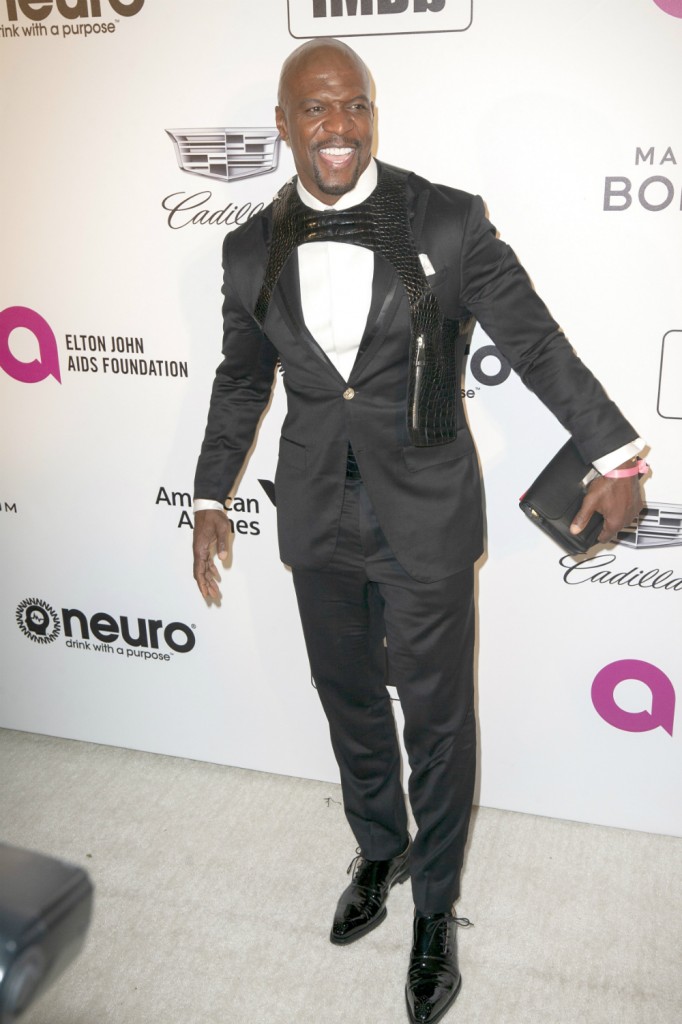 I'm a big Terry Crews fan. I like his work and I respect his advocacy. So when he opened his mouth and shoved his foot in it this past weekend, I really wanted to ignore it. I get that nobody is perfect – and I shouldn't ask them to be – but oh my stars, Terry was a train wreck.
The mess started with Terry responding to a NYT Op Ed that questioned Barack Obama's comments directed at young black males during a recent a town hall. I didn't get too upset with his comments, although I did think he needed to read the article more thoroughly. Terry has long advocated for positive male role models in boys' lives. But then Terry followed up with this tweet that condemned the author for writing about young men when she was a woman. And it just got worse from there. People came for Terry at every angle. Instead of listening and thoughtfully responding, Terry got angry and fired back. A big chunk of the discussion was that Terry was dismissing sex-sex couples. Terry reiterated he didn't mean an actual father but a father figure. His point aside, he handled it terribly. He got frustrated and sloppy and that led to this series of now-deleted tweets. It started with Terry tweeting:
I've reiterated many times that same sex couples and single parents can successfully raise a child. But I believe paternal AND maternal love are like vitamins and minerals to humanity. No matter where you get that paternal and maternal love. MY purpose is to give paternal love.
Twitter user @jakesherondale replied:
love is not gendered. A child will not starve with only one gender loving them.
And to that, a worked up Terry responded:
But they will be severely malnourished
This was terrible. I know Terry loves metaphors to prove his point but this was so ill-conceived and he was right to get dragged for it. He did apologize and explained why he used those words. If he'd stopped there, things might have calmed down. But he didn't, the anger on both sides escalated and other insensitive things were said. Celebrities and fans came to his defense. I considered it because I thought I knew where his heart was, but he was doing such a terrible job addressing it. Fortunately, Terry's Brooklyn Nine-Nine co-star, Stephanie Beatriz, did not give up on him. Stephanie is a proud member of the LBGTQ community and apparently, took the time to educate Terry on how deep his comments cut:
Had a great talk with @iamstephbeatz this morning on set that shed a lot of light on why the LBGTQ community were hurt by my comments.

I want to apologize for anyone who was triggered or felt targeted. I was speaking out of my very personal experiences as a Black Father.

— terry crews (@terrycrews) March 5, 2019
And while these experiences for me are very true and real, these can differ greatly from the experiences of others. Being able to sit with @iamstephbeatz gave me a perspective I had not seen before.

— terry crews (@terrycrews) March 5, 2019
I believe men need to be more vulnerable in order to fix the many problems that we created and this starts with me. We don't always have to agree, but we must always listen.

I love every person on earth, and want to see every man, woman and child flourish.

— terry crews (@terrycrews) March 5, 2019
It's a decent apology. He still has some work to do, but this is a good start. Especially the part where he finally listened to someone and gained perspective from it. It's especially poignant that it was Stephanie who sat him down because she made her directorial debut last week with the #MeToo episode the show promised after Terry made his sexual assault public. If you did not see the episode, it was very, very good. The #MeToo storyline is told through female characters and Terry isn't even a part of it, he's in another storyline altogether. This allowed the focus to be on the message, not the victim.
As I said before, this cast adores each other, and I am really glad that extends to calling them on their crap when necessary. That's the mark of a true friend.
I want to thank @terrycrews for listening, even as it took a moment to get past the defensive position. It's a lot easier to walk away mad than it is to change your mind and own up to it, when you've been challenged on a sensitive topic. I respect that. https://t.co/7BnIg9CfSs

— Louisa 🌈👭 (@LouisatheLast) March 6, 2019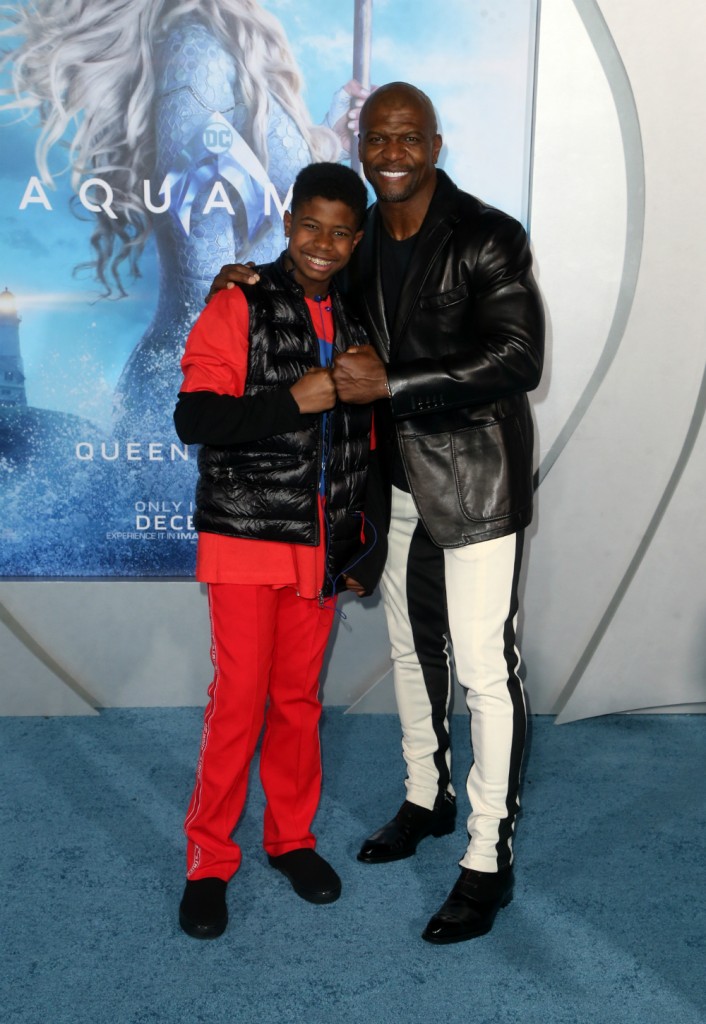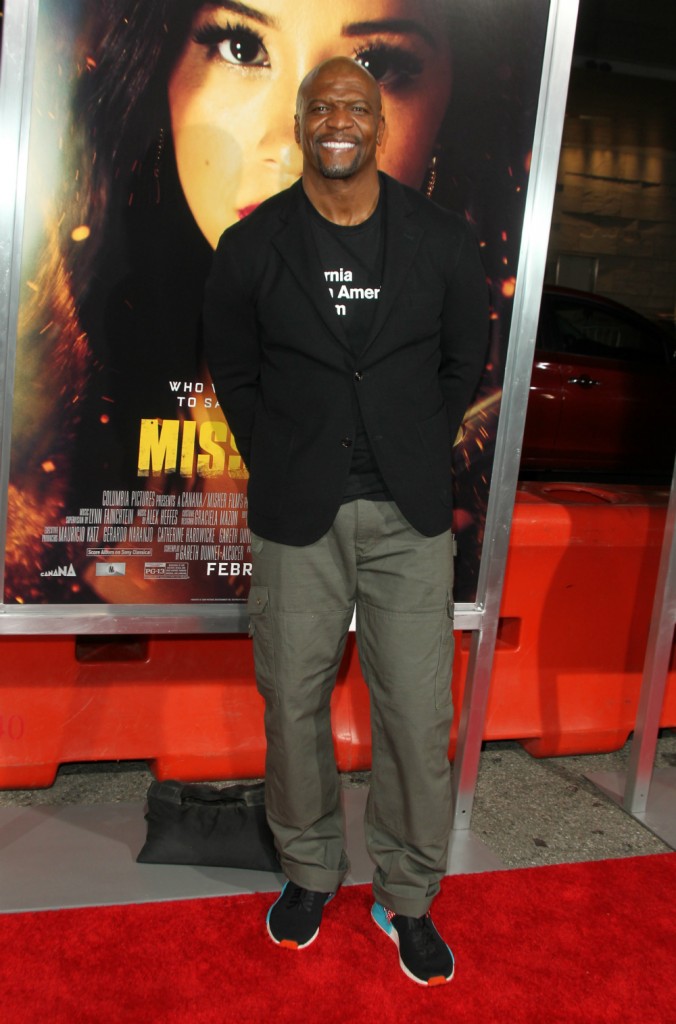 Photo credit: Twitter and WENN Photos