Embed from Getty Images
Maya Rudolph was at The Cut's How I Get it Done conference (I love that series!) when she was asked how she balances work and family life. Maya has four kids with director Paul Thomas Anderson: son Jack, 7, and daughters Minnie, 5, Lucille, 9, and Pearl, 13. She said she doesn't balance everything on her own, she has a lot of help in order to be able to work. I really liked the way she explained it.
"There is no such thing," Rudolph, 46, admitted when asked how she gets it all done at the end of the day. "When I started having kids, I never stopped working. I would take breaks, of course, but I didn't change my creative life."

"When I hear that, it reminds me of people saying, 'How do you do it all?' or 'How do you balance?' And I used to feel really s—y about it because as a working mother, I do the best that I can, and I try to enjoy it… I try to do a good job."

Rudolph revealed that "I don't think I'm doing anything fully," and that "there's no shame" in asking for help in child-rearing — something she relies on regularly to wrangle her brood.

"Humans were meant to live in villages, and as women, we need help and we need each other," she said. "I don't have my mom. I have amazing women in my life who help me raise my kids and that's a choice I made … I created my own family, basically."

"We do it together. And my kids are loved and they're protected, and they're well taken care of," Rudolph continued. "And when I can't be there, someone that loves them is with them, or my dad helps me. We get that s— done."

"I make sure that it's the best possible scenario," Rudolph said of her childcare. "And I [started] feeling less guilty because I'm proud of the family I created in order to raise healthy, incredible people."
That's really refreshing actually and it's true. In order to work and raise our kids at the same time we need help. We usually hear the opposite, that celebrities are raising their children alone and that they don't have nannies. When they do have help it's rare for them to acknowledge it. Zoe Saldana was probably the most transparent about it. She said "our assistant, our nanny and our housekeeper are raising our children with us." I remember that Naomi Watts told a funny story about her nanny on Kimmel (that was ages ago!) and before Jennifer Garner learned that it was best not to talk about nannies she revealed her nanny (not that one) had taught her beer pong. It's not easy to admit that you need help and accept it. I had a nanny for about a year and was quite embarrassed about it. She was great with my kid and we got along well too.
Maybe Maya could hire a better stylist though.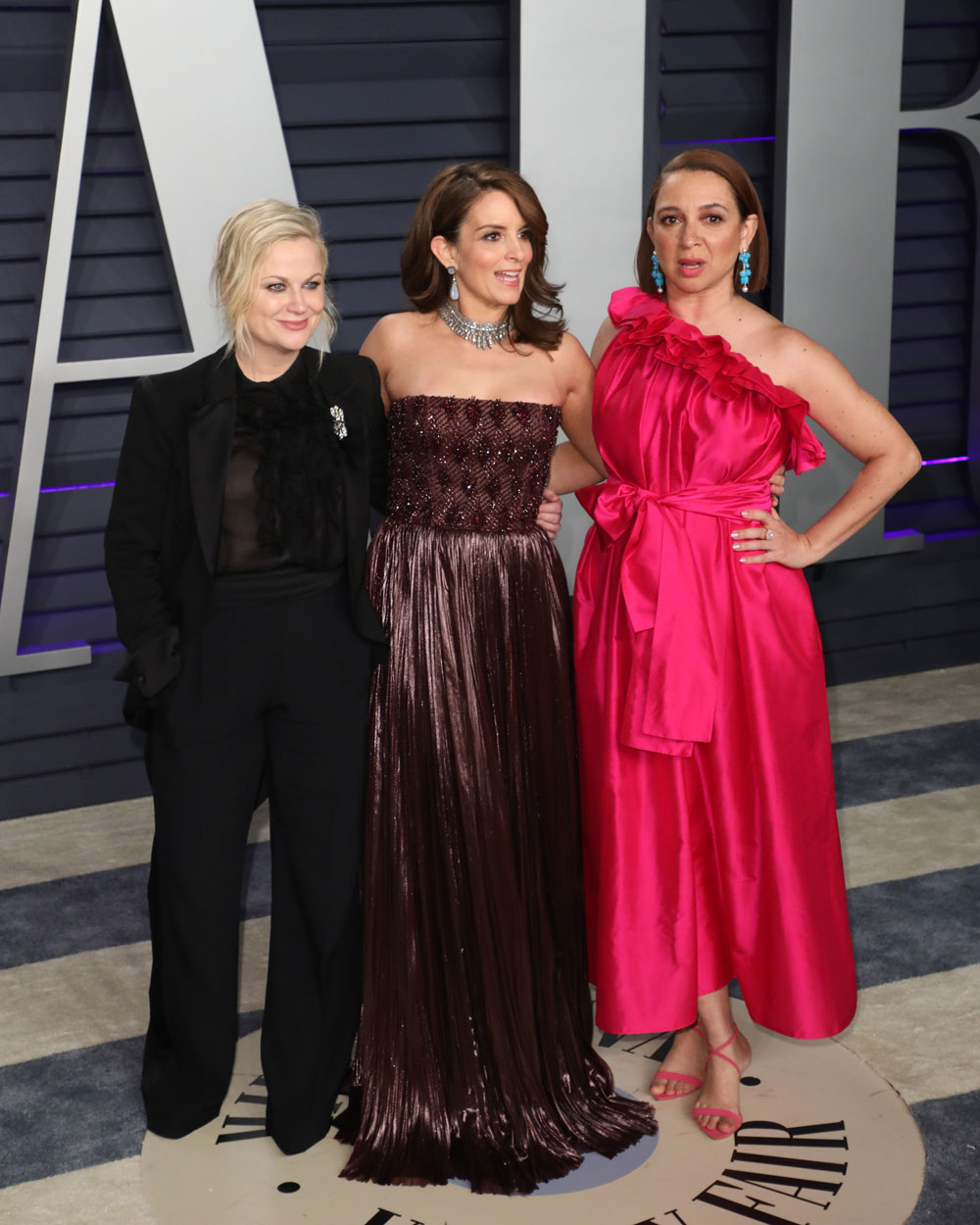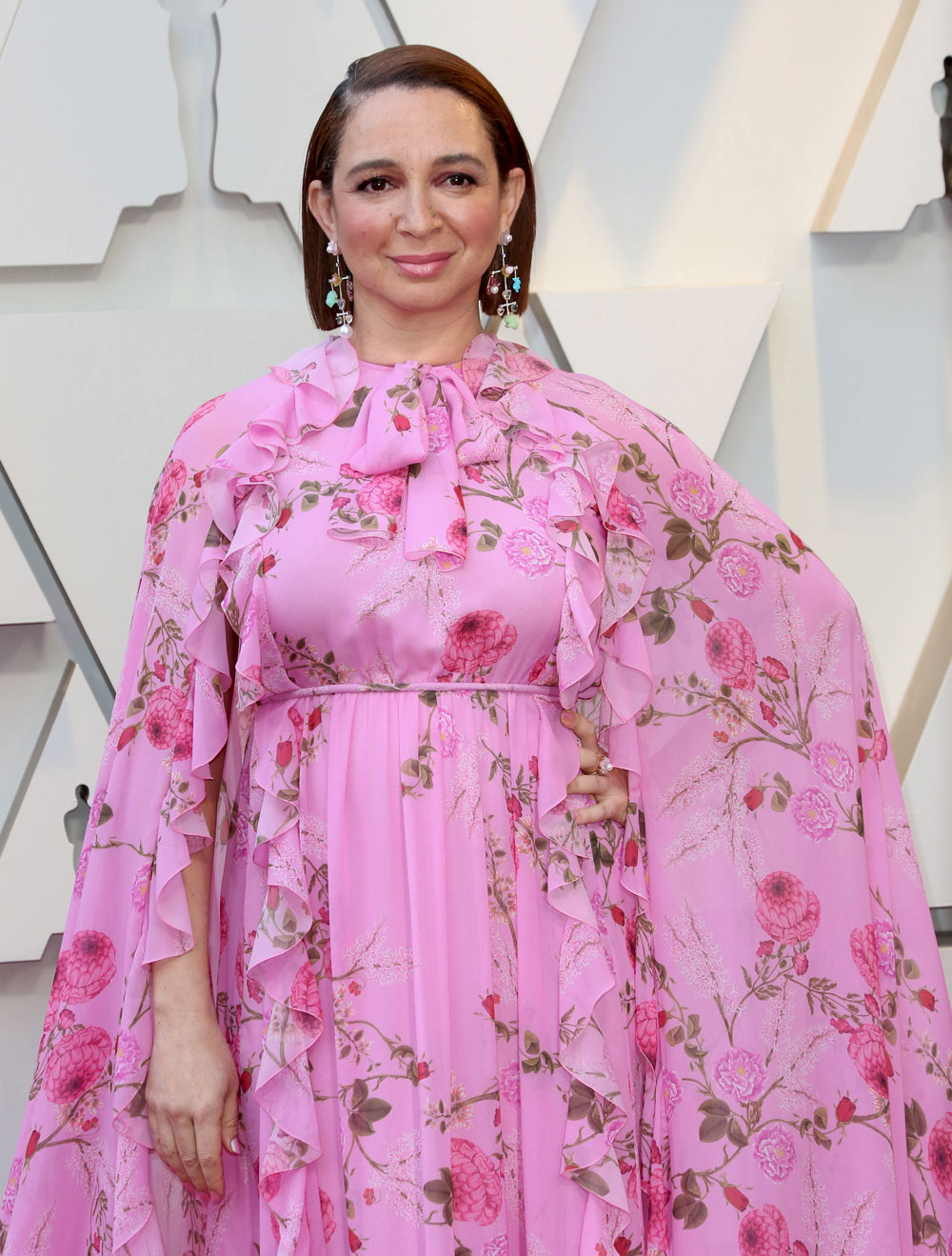 I like her in this pink suit at the Lego Movie premiere.