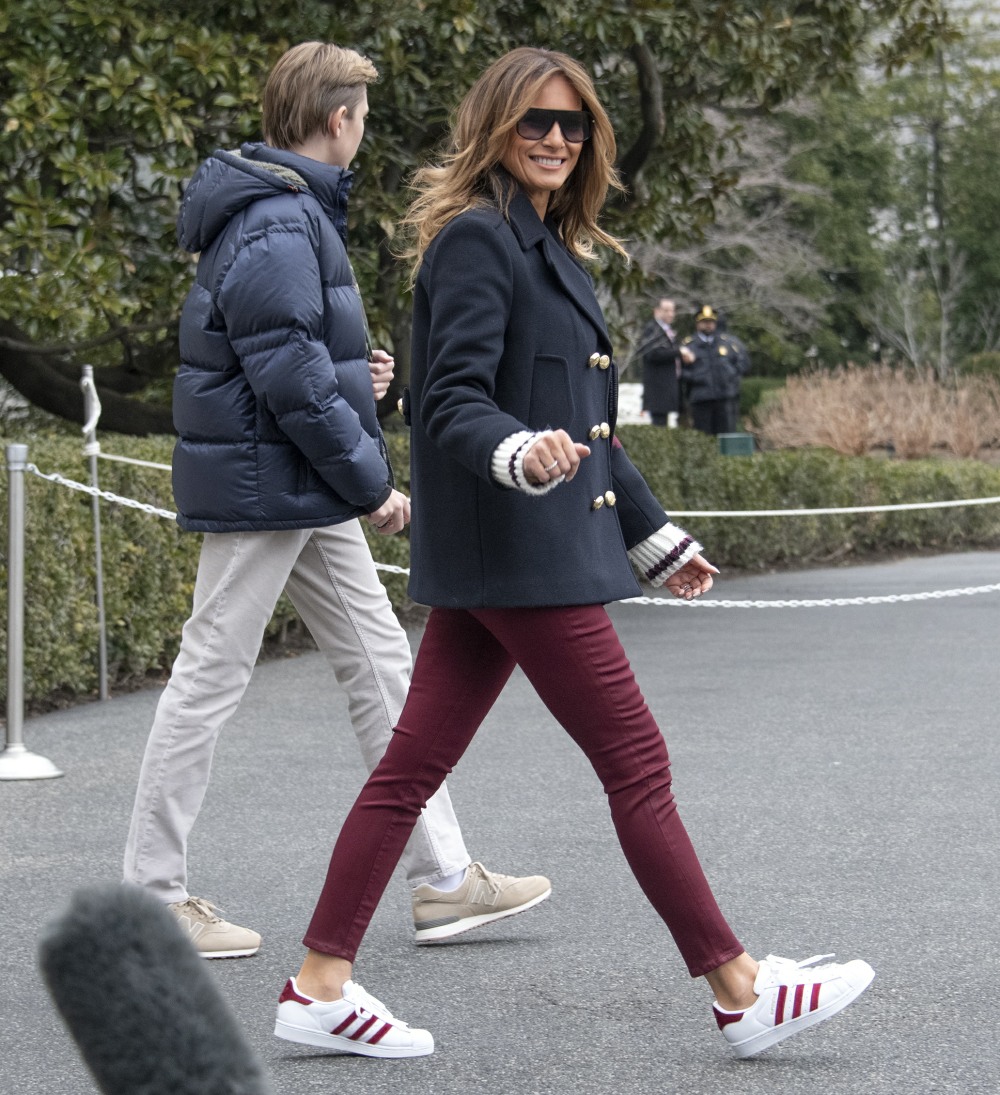 Here are some photos of Melania Trump leaving the White House on Friday. Melania, Barron and Donald Trump boarded Marine One at the White House, then they boarded Air Force One to go down to Mar-a-Lago, with a quick stop in Alabama to pay their respects to the 23 people who lost their lives in the deadly tornado last week. The stopover in Alabama was where everything seemed to go off the rails. Remember in 2017, when we first had an inkling that there could be a Fake Melania wandering around the White House? It started when a woman who bore a passing resemblance to Melania stood by Donald Trump during an impromptu presser, and Trump made a point of saying "my wife Melania, who happens to be right here…" like he was trying to convince us. The thing is, the woman did look vaguely like Classic Melania, only her nose, jawline and mouth were very different.
Well, back to the stopover in Alabama on Friday. A local Alabama reporter tweeted this photo of Donald Trump and a woman standing by some makeshift crosses made for the tornado victims. Behold, Fauxlania.
President Trump viewing the 23 crosses representing the 23 tornado victims. pic.twitter.com/TgqkWOXLu9

— Sally Pitts (@SallyPitts_WSFA) March 8, 2019
A closer look: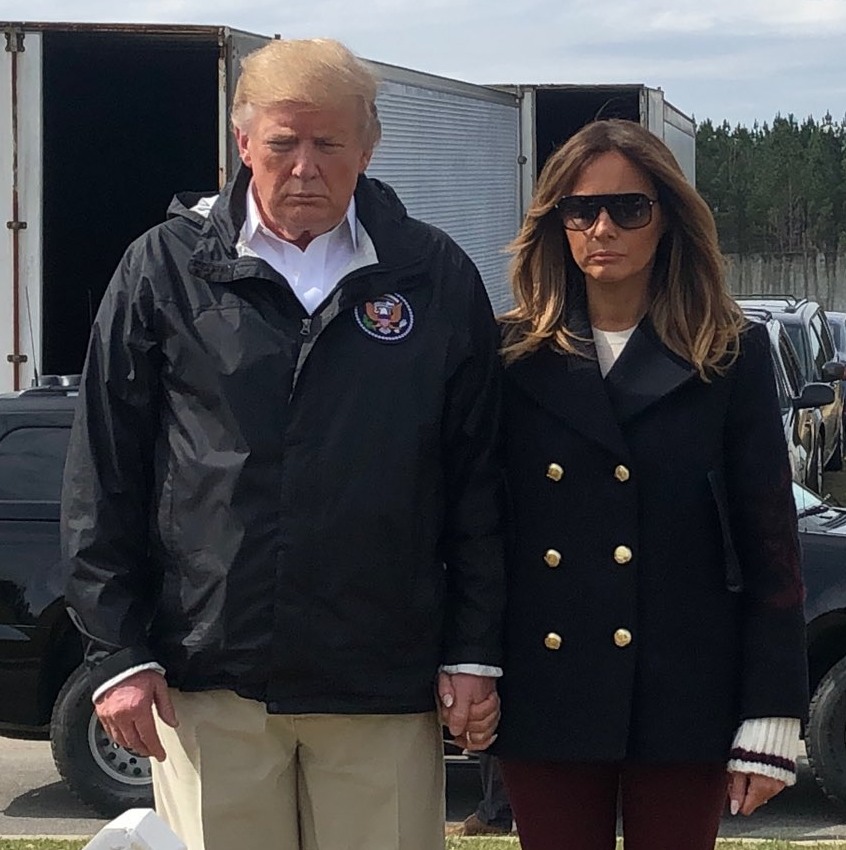 Is that Melania? Or is it Fake Melania, Fauxlania, Mel 2.0, whatever? It honestly doesn't look like Melania, and this woman seems shorter than Real Mel. It still didn't look like Melania in the video of the Trumps exiting Air Force One in Florida, just hours later:
President Trump, First Lady Melania Trump land in West Palm Beach, Florida. pic.twitter.com/eVFaw4wgvg

— The Hill (@thehill) March 8, 2019
Some people theorize that one of Melania's Secret Service bodyguards is perhaps her body double during events Real Mel doesn't want to do:
This proves it… #FakeMelania pic.twitter.com/m8rPEs1yeP

— Schadenfreude Sally (@ResistMeena) March 9, 2019
At this point… yeah, I just don't know. I love a big dumb conspiracy, and I tend to think Fauxlania is actually happening.
Happy Interchangeable Women's Day, @realDonaldTrump. #FakeMelania #Sad https://t.co/RhLWLbLpHF

— Steven Westdahl (@swestdahl) March 8, 2019
I know everyone likes to laugh about how stupid the #FakeMelania conspiracy is.
So let's just look at these two pictures from yesterday. How does a human being shrink a good five inches in a matter of hours? pic.twitter.com/G2wx9MiCfj

— Gareth Dimelow (@gdimelow) March 9, 2019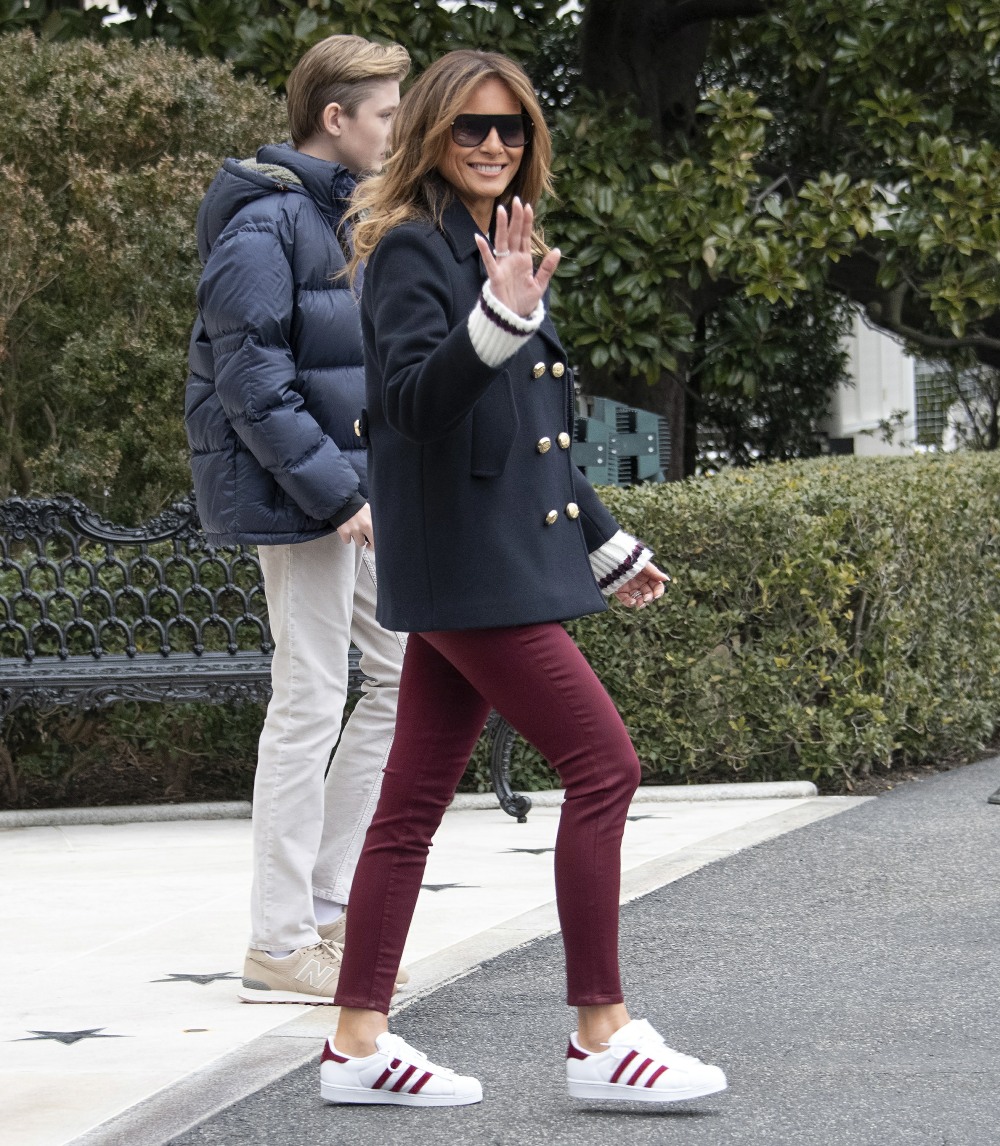 Photos courtesy of Avalon Red, Twitter.