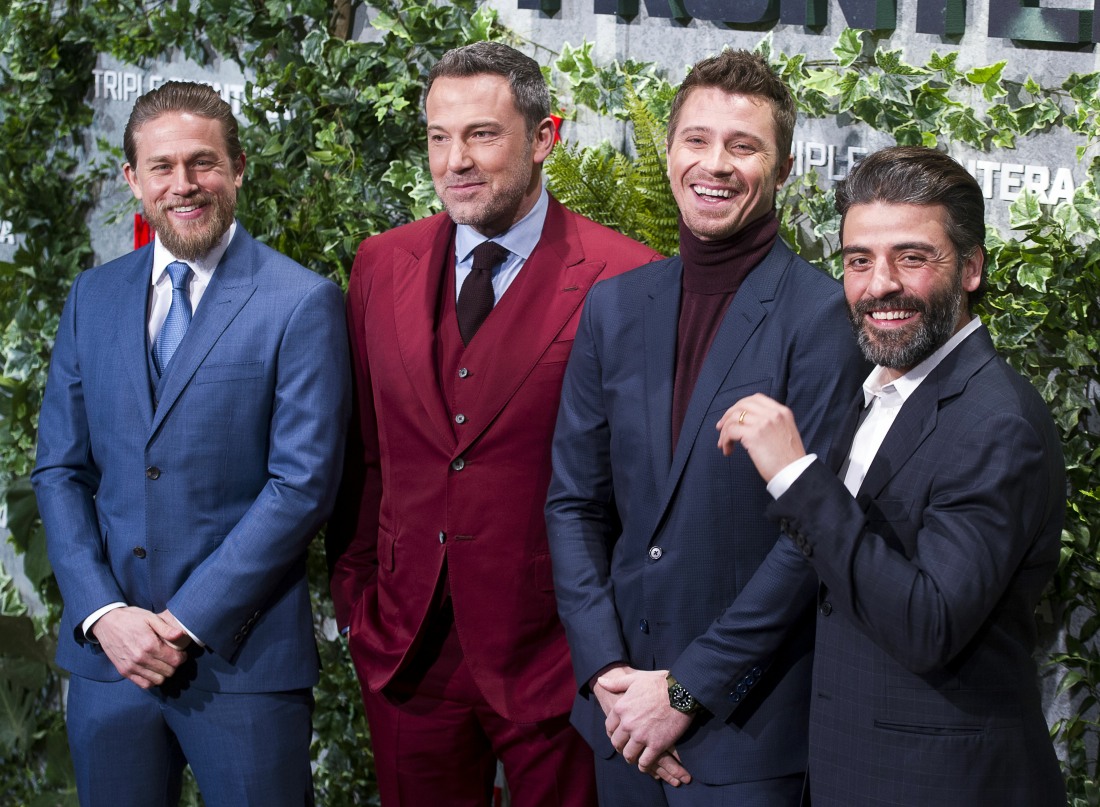 Here are some photos of Charlie Hunnam at the Madrid premiere of Triple Frontier last week. Sometimes, I just have to look for an excuse to post photos of hot guys, you know? And the Hot Guy department has been lacking recently. While Charlie isn't even in my top ten, I do like that Charlie, Garrett Hedlund and Oscar Isaac assembled for some kind of hot-guy brigade, with Bonus Botoxed Ben Affleck. The Batfleck is definitely the odd man out here, just my opinion. Charlie, Oscar and Garrett are close in age and they've clearly had similar sorts of career surges and wanes. So here was something I found interesting: Garrett and Charlie have been BFFs for 15 years?
Charlie jokes that Garrett slept on his couch for five years, not because Garrett didn't have his own place, but because they "love" each other. I love a good bromance, when bros are literally talking about how much they've loved each other for years and years. Also: Charlie says at one point that he's worked with some people he's absolutely "hated." I wonder who?? He reportedly got along with all of his Sons of Anarchy costars. He's talked about how much he loved working with Rami Malek. He's also worked with… Robert Pattinson and Tom Hiddleston. DISCUSS.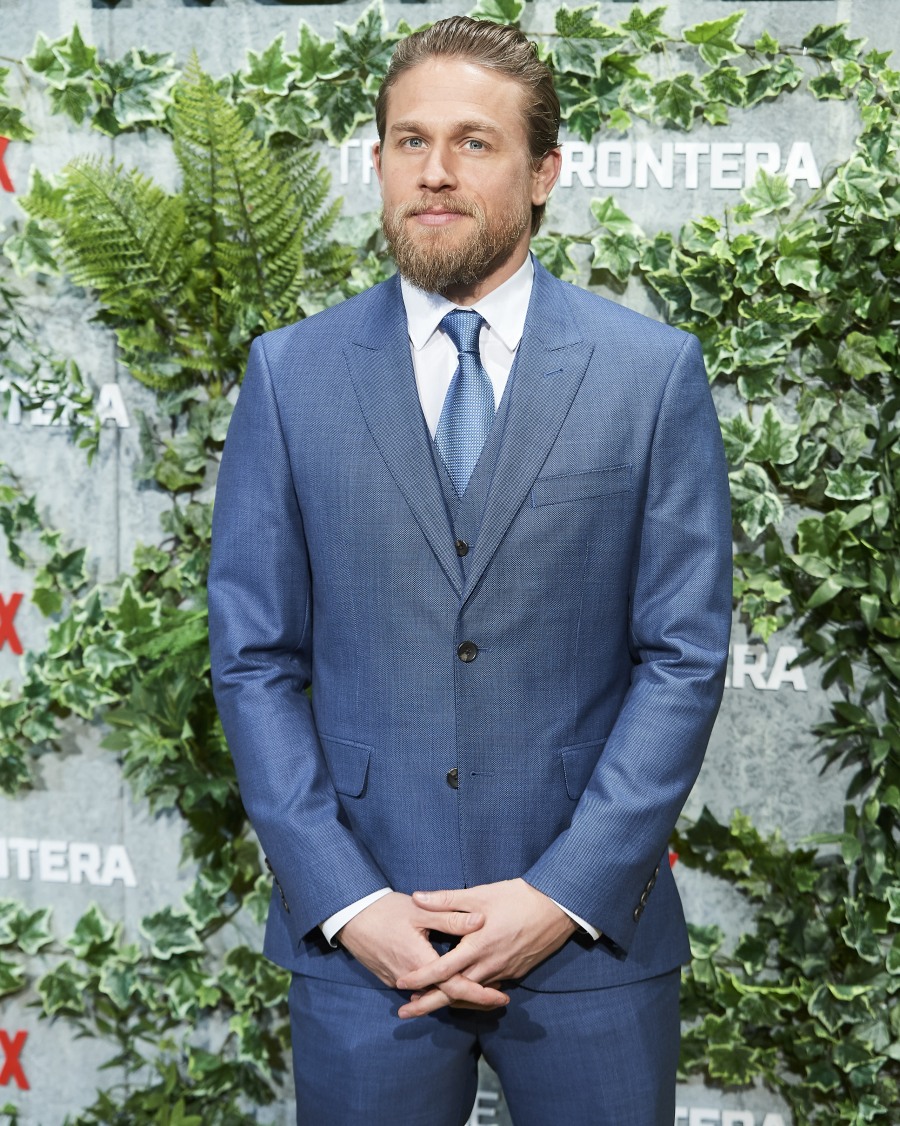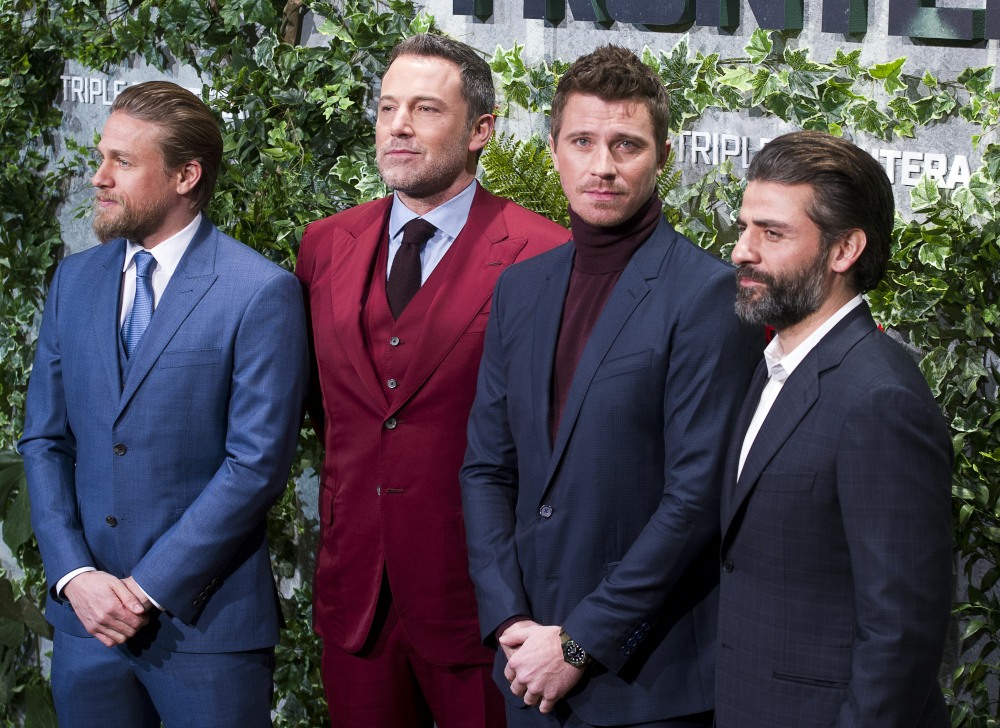 Photos courtesy of WENN.