🌫 @starbucks cloud #cloudmacchiato #starbucksambassador #trythesoyversion 🌱 pic.twitter.com/y2LRAx33Sq

— Ariana Grande (@ArianaGrande) March 5, 2019
Ariana Grande posted the tweet above to celebrate her collaboration with Starbucks, a Cloud Macchiato (puppies cost extra). This makes perfect sense. When you have "Grande" in your name, the licensing sells itself, right? Plus a Cloud Macchiato sounds very light and airy… or Ari, if you will. In order to make a Cloud Macchiato, one needs 'cloud powder' of course. Among the ingredients for the caramel version of the drink are milk, egg white powder, butter and heavy cream. Tasty, but decidedly not vegan. This is relevant because in 2013, Ariana declared she was committing to a vegan lifestyle. As Starbucks baristas have pointed out, even the non-caramel, soy version still has egg whites because they are what make the cloud powder fluffy. Substituting the cloud powder makes it a regularl ol' Macchiato. So Vegans are out of luck on this fellow-vegan endorsed drink and they aren't happy.
Some Ariana Grande fans fell from cloud nine after realizing her Starbucks drink was not vegan-friendly.

Last week, the singer announced her partnership as the latest Starbucks ambassador with a new beverage, the Cloud Macchiato. It is made with espresso and vanilla-flavored syrup, and topped with foam and a drizzle of caramel. Grande — who proclaimed in a 2013 interview with The Mirror that she was following a vegan diet because "I love animals more than I love most people" — encouraged fans to "#trythesoyversion" without seemingly realizing that milk was not the only animal by-product used to make it.

The "cloud powder" added to the foam in the drink contains egg white powder, giving it a fluffy texture. The caramel drizzle also contains milk products. Without both, the drink is essentially a regular Macchiato.

Many fans of the "Thank U, Next" artist have expressed their disappointment on social media, while others are defending Grande, saying she might not be vegan any longer.
Of course, Ariana is not obligated to only represent vegan-approved merchandise. But I'm leaning towards Team Hypocritical on this one. Especially since Ariana made a point of explaining that it's her love for animals that led to her choice. So she loves them so, so much – just not enough to turn down an endorsement deal. It's likely that she had no idea what the ingredients were and slapped her name on it. But ignorance isn't an excuse to make money. There are people defending Ariana by pointing out she hasn't discussed veganism in some time so maybe she isn't vegan anymore. This could be, but either she or her rep should mention that. They'll need to say something soon, before the Vegan Cloud Posse comes for them.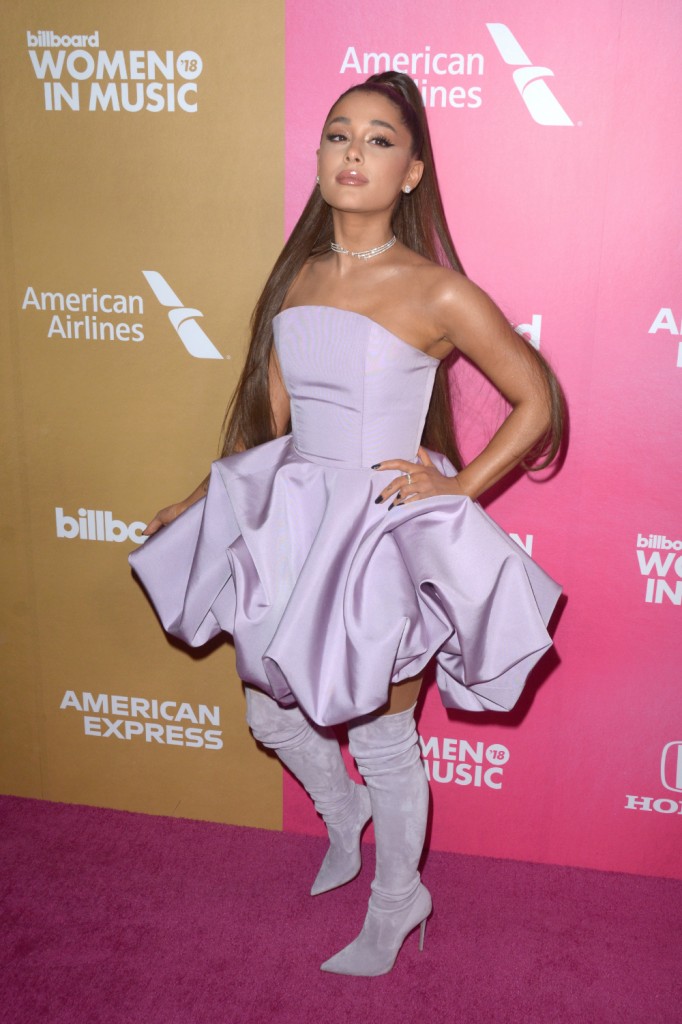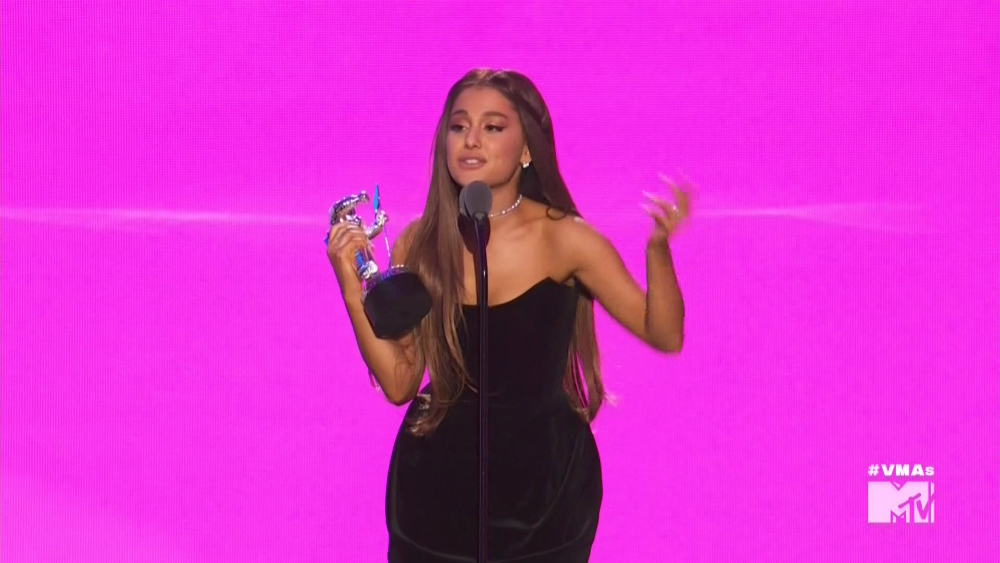 Photo credit: Twitter, Instagram and WENN Photos