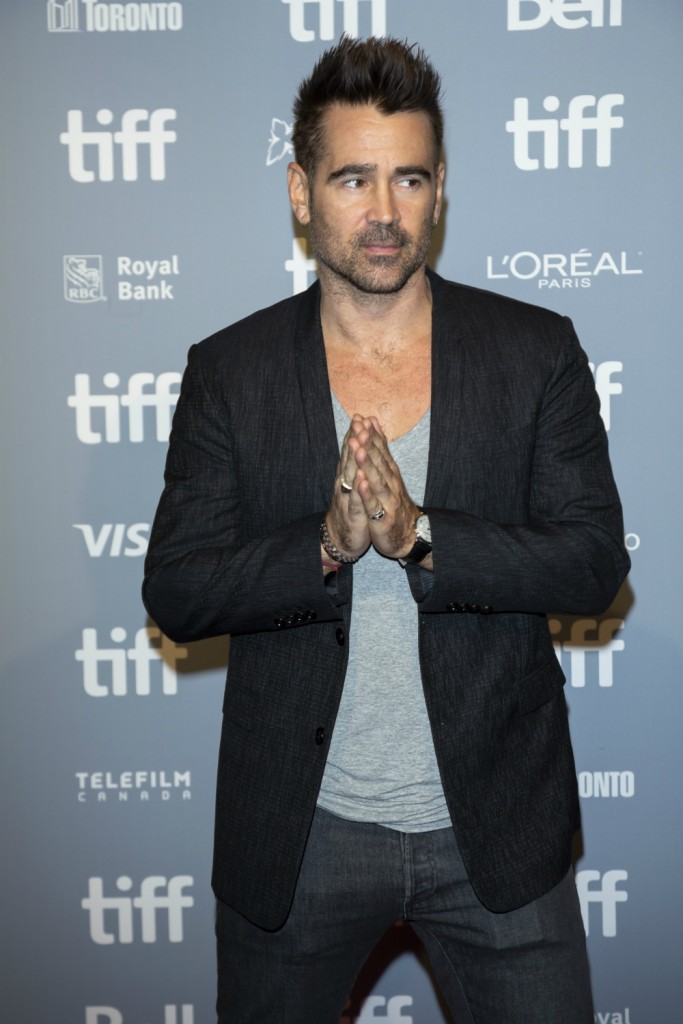 I could lie back, close my eyes and listen to Colin Farrell all day long but why would I want to close my eyes if I could look at him? Colin's out promoting Dumbo so he stopped by Ellen DeGeneres' show. And, since St. Patrick's Day is almost here, Ellen asked Colin if he goes full green or not. The answer, no – because he's Irish so why would he?
Is St. Patrick's Day a big occasion for you? Do you celebrate?

No, not at all. I'm Irish and I know a little bit about the story of St. Patrick who brought Christianity to the great island of Ireland but, there's no green beer. I never saw a green beer until came to America. Never heard of such a ridiculous as a green beer. It's nothing to do with the luck of a beer, it's all about the taste and the effect, of course. But anyway, green beer, I'm not against it. We don't dye the rivers green.

So it's not as big a deal as it is here

It's not as big a deal as it is here. I mean, it is a big deal, but we don't need an excuse to get pissed. That's a Tuesday, you know.
I'm the Irish descendant on the CB crew. My husband and my ancestors both hail from County Limerick, him: Adare, me: Hospital. So St. Patrick's Day is a Big. Deal. at Hecate Temple. Primarily it's an excuse for us to play our Irish Rovers CDs and eat Corned Beef (which I know is also an American thing but OMG do I love it). The number one reason we celebrate St. Patrick's Day is Irish Soda Bread. I make my mother's recipe that omits the sugar and serve it hot from the oven with mounds of fresh butter. My children lie in wait and the minute it's placed on the carving board, they pounce. St. Paddy's is, in fact, one of the only days I actually drink beer, but I don't dye anything green. Like Colin said, I don't need an excuse to get my Irish on. However, the fact that there is an excuse, I'll take it. As Ellen mentioned, it's on Sunday so I won't be imbibing much but expect me to have a food hangover next Monday. Sláinte!
Colin started the interview talking about his sons, James, 15 and Henry, 9. Ellen asked if James was driving and Colin said he didn't know if James would ever drive due to his Angelman syndrome but added, "I'm not one to limit the potential of what he'll experience in his life." There are 100 ways I could list why Colin is sexy as all get out but his openness and admiration for his boys has risen to the number one spot.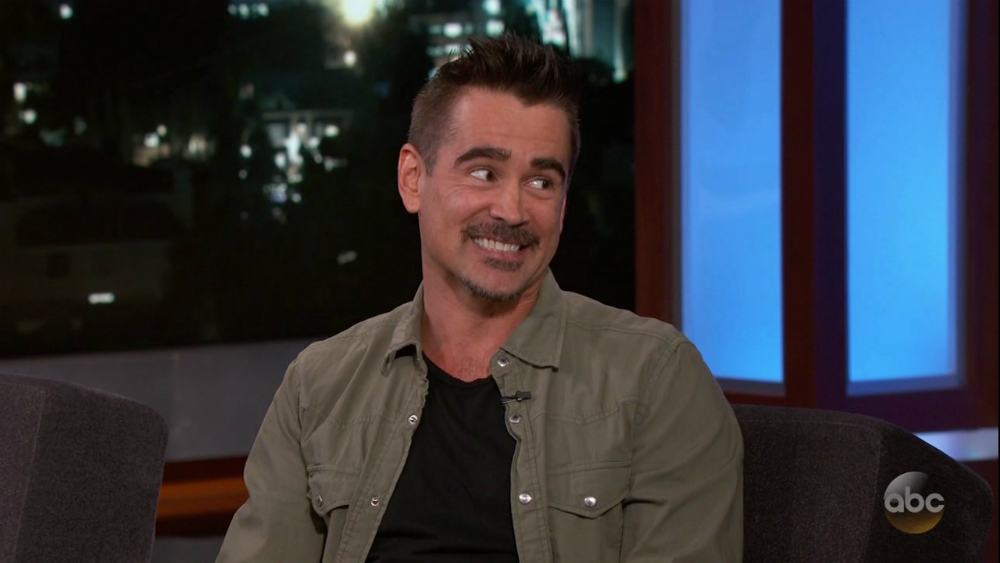 Photo credit: YouTube, Getty Images and WENN Photos