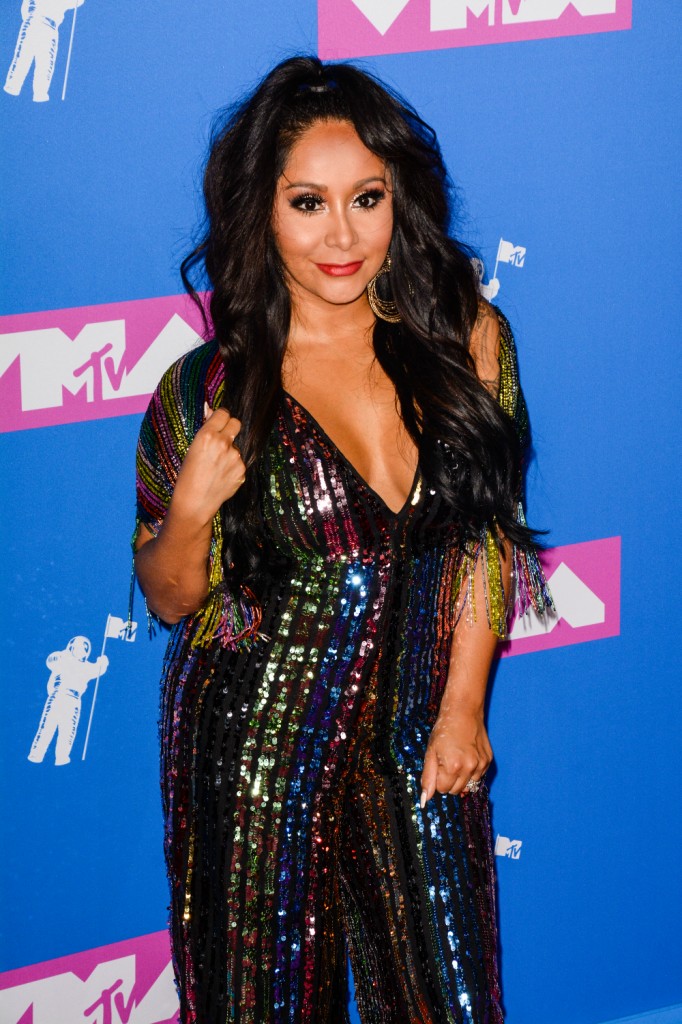 Nicole Polizzi, aka Snooki, was a part of the Cut's social media panel at their How I Get It Done Day last week. I really enjoy Snooki, as you know. It makes me giggle to think what her How I Get It Done profile would read: "I don't know – I just, you know, get it done. Why?" Snooki appeared with fellow social influencer, Nadia Abouhosn, and the Cut's social media editor, Nana Agyemang. Their discussion veered towards the nemesis of any social media personality: the troll. Only Snooki doesn't see online trolls so much as her nemesis, but more of a plaything. When asked how she gets them to back away, Snooki said she's more of a Come At Me kinda gal, mainly because she finds their attempts to tear her down funny.
When it comes to brushing off people who troll you online, Jersey Shore star Nicole "Snooki" Polizzi should win a gold medal. "I think [trolls] are fun," she said on a panel about social media, speaking at the Cut's How I Get It Done Day on Monday, March 4. "I'm so comfortable in my skin," she continued, "and I know the person who I am, and I know I'm a great mom, a great person, and a great friend. When strangers find the need to attack you and put you down, I find it comical."
How anyone can see repeated abuse from online strangers as "fun" is beyond me. But Snooki clearly has thicker skin than I do (it must be the tanning beds). If she truly does see the humor in the hate, more power to her. When you reach any level of fame, someone is going to come for you so if it's just water off a duck's back for her, great. I'm sure most of the time she does laugh it off but, just as we have seen evidence that is true for Snooki, there are some trolls who do get to her, which just means she's human.
Snooki is very comfortable in her own skin. I think that's what I like best about her, she is so unapologetically Snooki. For instance, even though she and Jionni had already been told the gender of their baby (a boy) because they "don't do surprises," she had a gender reveal party. They had the whole Blue/Pink theme with a two-tone cake, blue and pink onesie cookies, and, of course, cannolis. They even had their friends placing bets on the sex of the baby that the parent already knew. But that's Snooki for you – she's not going to let something as minor as 'the point of it all' stop her from having her party. You do you, Snooki.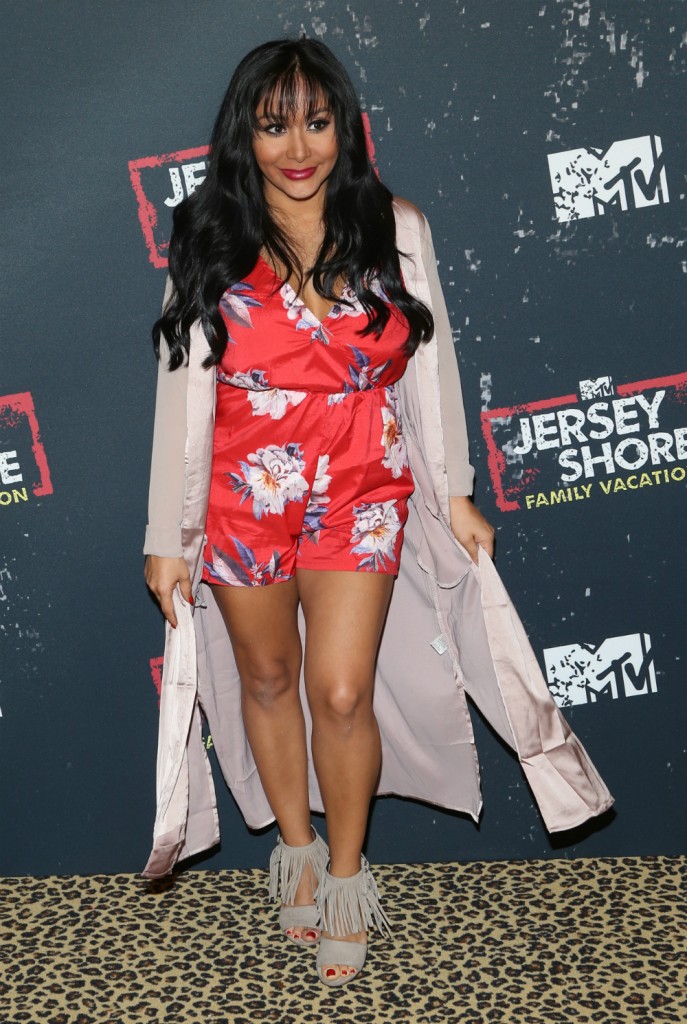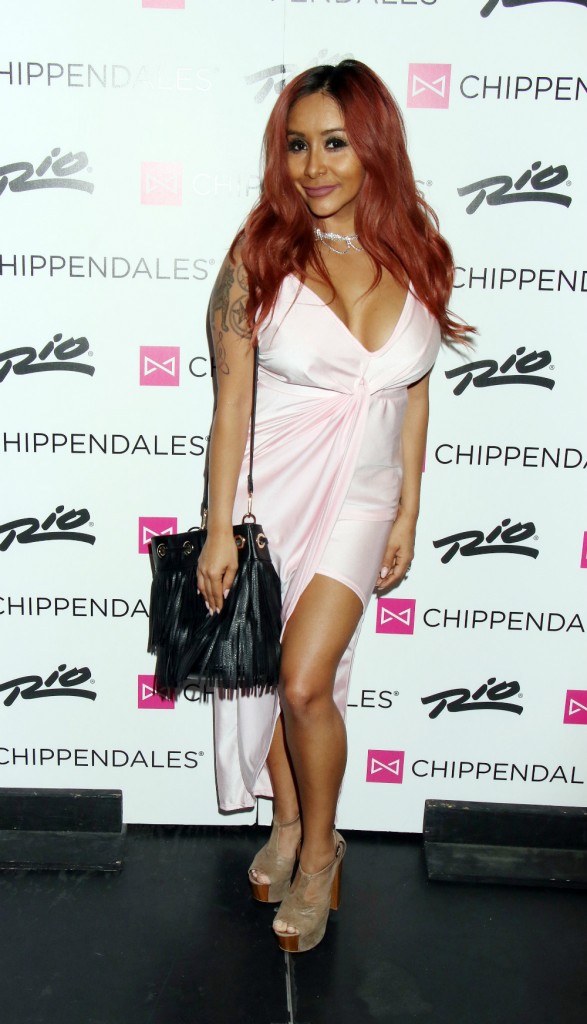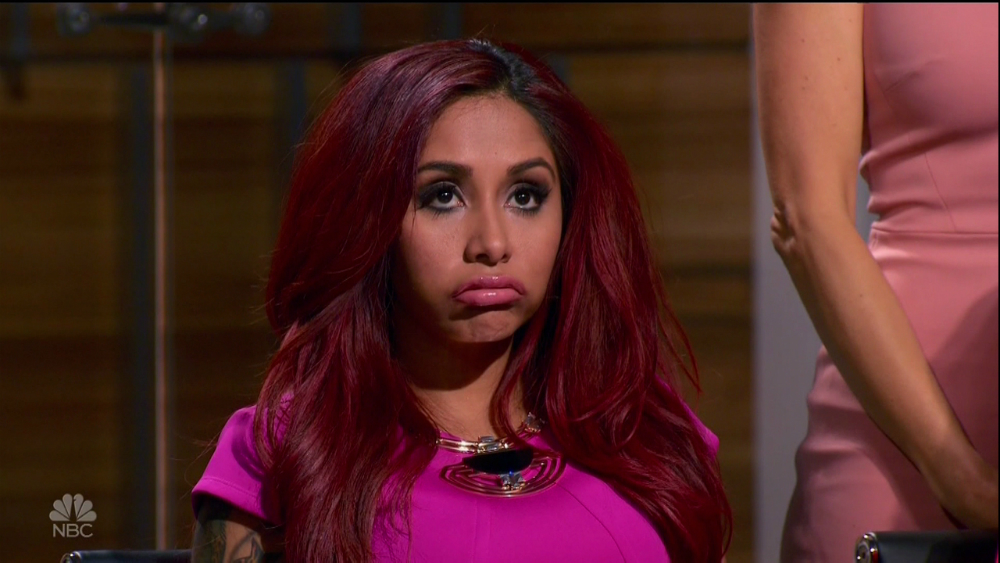 Photo credit: WENN Photos and YouTube