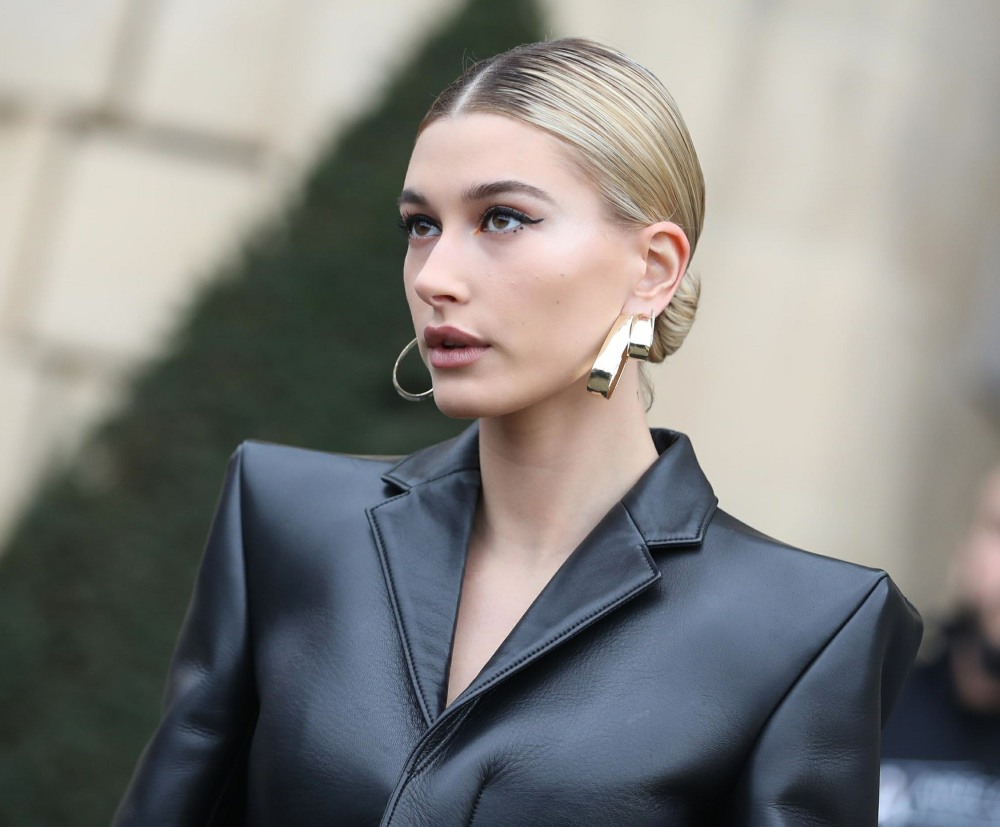 Marie Claire did a spon-con interview with Hailey Baldwin (Hailey Bieber) in the April issue. The spon-con is for Hailey's Bare Minerals contract, one of her first big contracts post-marriage to Bieber. I've said this a few times now, but I honestly think marriage agrees with Hailey – she went from milquetoast nothingburger to striking beauty over the course of about six months. So, sure, I guess I'm interested in what she has to say about makeup and shampoo and growing out her hair. You can read the whole Marie Claire piece here. Some highlights:
On her beauty inspiration: "As a kid, I looked to my mom as a beauty muse, and she and my grandma would give me skincare tips. They both look younger than they are and have really nice skin."

On her preferred everyday look: "I think that less is more when it comes to makeup: I enjoy having a bare-looking face rather than a full, done-up look. I know everybody's different and some people enjoy a full face of makeup, but I'm just so impatient and I don't like spending a lot of time on myself every day. When I do decide to put on a real look, I tap Bare Minerals' foundation stick on areas where I need it; it really lets my skin breathe, it's not super heavy, and it's easy to blend. Then I'll just put on a little brow gel, some mascara, blush, and highlighter. I like to look a little flushed and dewy."

On her current hairstyle: "I'm trying to let my hair grow out right now. It's a very awkward length that I don't particularly like, and for the last three years, I haven't had the patience to let it be. I toned it darker recently, just so I could give it a break for a second, because bleaching it is harsh. If I could be platinum forever, I would be, but it's just so damaging.

On sharing products with husband Justin Bieber: "My husband, Justin, and I actually share the same Unite shampoo in our shower. We definitely don't share skincare, though! I moisturize with a cream by Dr. Barbara Sturm that's formulated with my blood, so I don't think he wants to put something that was made from my body on himself."

On her secret beauty weapon: "The biggest thing that makes a difference in my looks—and my energy level—is exercising consistently. I used to be a ballet dancer, so working out is important to me. I box, and I'm obsessed with hot Pilates, which I started maybe two years ago. I don't break a sweat very easily, so when I do, I feel like I'm really getting things done."
"I moisturize with a cream by Dr. Barbara Sturm that's formulated with my blood…" *stares into camera* What? She just dropped that in there like everybody is doing that these days, drawing blood so their dermatologist can formulate a special moisturizer using that blood. GOOD LORD. People have too much money and not enough sense. Just go to the drugstore and buy a moisturizer, for the love of all that is holy.
As for her hair… I actually love her hair these days. She should keep doing whatever it is she's doing.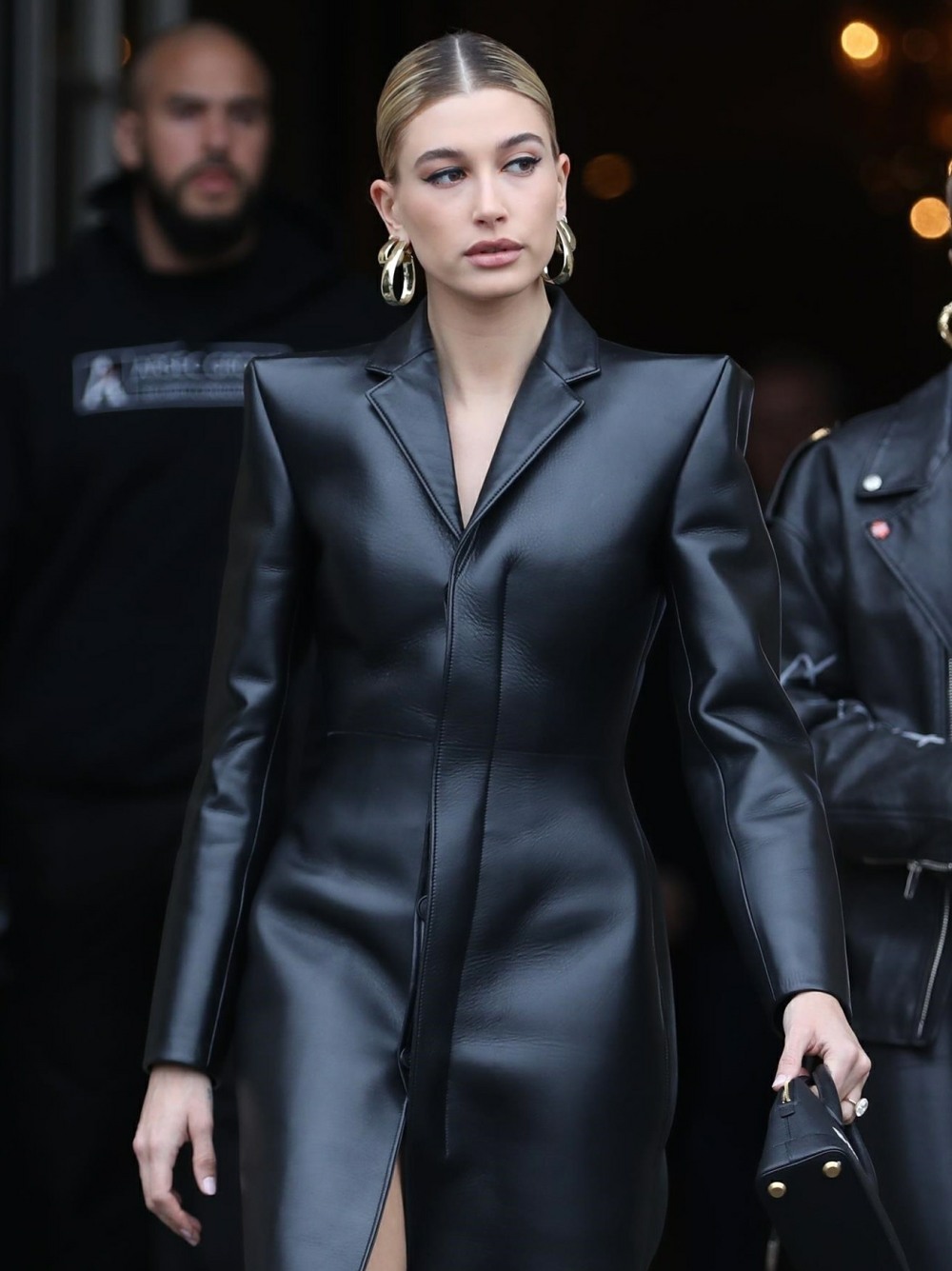 Photos courtesy of Backgrid.