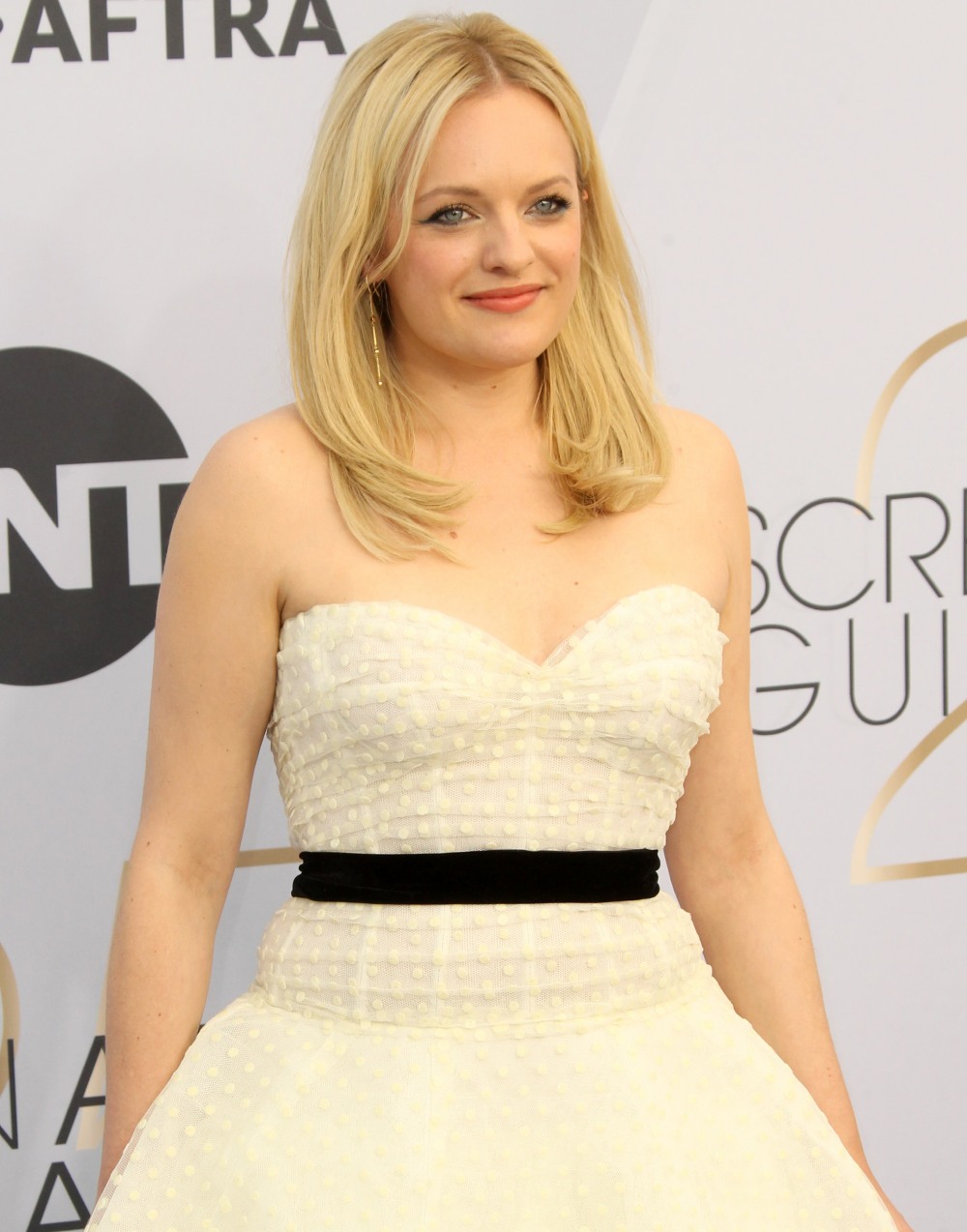 Elisabeth Moss is currently promoting about five different projects, including The Handmaid's Tale, Us, and Her Smell. Which is why she sat down for a long-read interview with the Daily Beast. In this interview, Moss talks about a million different things, from feminism to reproductive rights to Mad Men and more. But this interview is getting attention because it's the most directly Moss has ever spoken about being a Scientologist. Moss was, I believe, born into Scientology. She still considers herself a Scientologist, although I would argue that she's not in as "deep" as someone like Tom Cruise (obvs). Here are the Scientology parts:
Whether her feminist characters are at odds with her Scientology beliefs: "Listen, it's a complicated thing because the things that I believe in, I can only speak to my personal experience and my personal beliefs. One of the things I believe in is freedom of speech. I believe we as humans should be able to critique things. I believe in freedom of the press. I believe in people being able to speak their own opinions. I don't ever want to take that away from anybody, because that actually is very important to me. At the same time, I should hope that people educate themselves for themselves and form their own opinion, as I have. The things that I believe in personally, for me, The Handmaid's Tale, and the ability to do something that is artistically fulfilling but is also personally fulfilling, I've never had that. The Handmaid's Tale lines up so perfectly parallel with my own beliefs in freedom of speech, freedom of religion, and the things that this country was actually built on.

Whether Scientology's flaws are any better or worse than Catholicism's flaws: "It's funny, there's two things you're never supposed to talk about at a dinner—politics or religion—and of course I'm doing The Handmaid's Tale, which is politics and religion, so it's a strange situation where you're going to be asked about these topics. I choose to express myself in my work and my art. I don't choose to express myself about it in interviews. I don't choose to talk about not just religion, but my personal life—who I'm dating and that kind of thing. So for me, it's so hard to unpack in a sound bite or an interview, but I will say that the things that I truly believe in are the things that I've mentioned, and I think that they're very important. I think people should be allowed to talk about what they want to talk about and believe what they want to believe and you can't take that away—and when you start to take that away, when you start to say "you can't think that," "you can't believe that," "you can't say that," then you get into trouble. Then you get into Gilead. So whatever happens, I'm never going to take away your right to talk about something or believe something, and you can't take away mine.

L. Ron Hubbard's homophobic writings & CoS's reported anti-LGBTQ stances: "Which is not where I stand. It's like, it's a lot to get into and unpack that I can't do. But that is not my bag. I am obviously a huge feminist and huge supporter of the LGBTQ community and believe so strongly—I can't even tell you—in people being able to do what they want to do, to love who they want to love, to be the person that they want to be—whoever that is. To me, it's a huge reason why I love doing the show. That's all I can say. I can't speak to what other people believe, I can't speak to what other people's experiences have been. That's where I stand and the only place I can speak from is my own.
Obviously, she's talking in absolutely inane circles during a big chunk of the interview. As I've said before (and I'll say again many times), I've made the choice to look past Moss's Scientology and just appreciate her as an actress. She's extremely talented. And while I think she's "in" deeper than people realize, I also think she does question her fake-ass religion and she obviously wants to be a good ally and advocate for feminism and LGBTQ rights and all. The first answer is basically like "respect that I have a right to believe whatever crazy-ass religion I want," and she's right. She does have that fundamental right. And all of us get to choose whether or not her faith is a dealbreaker.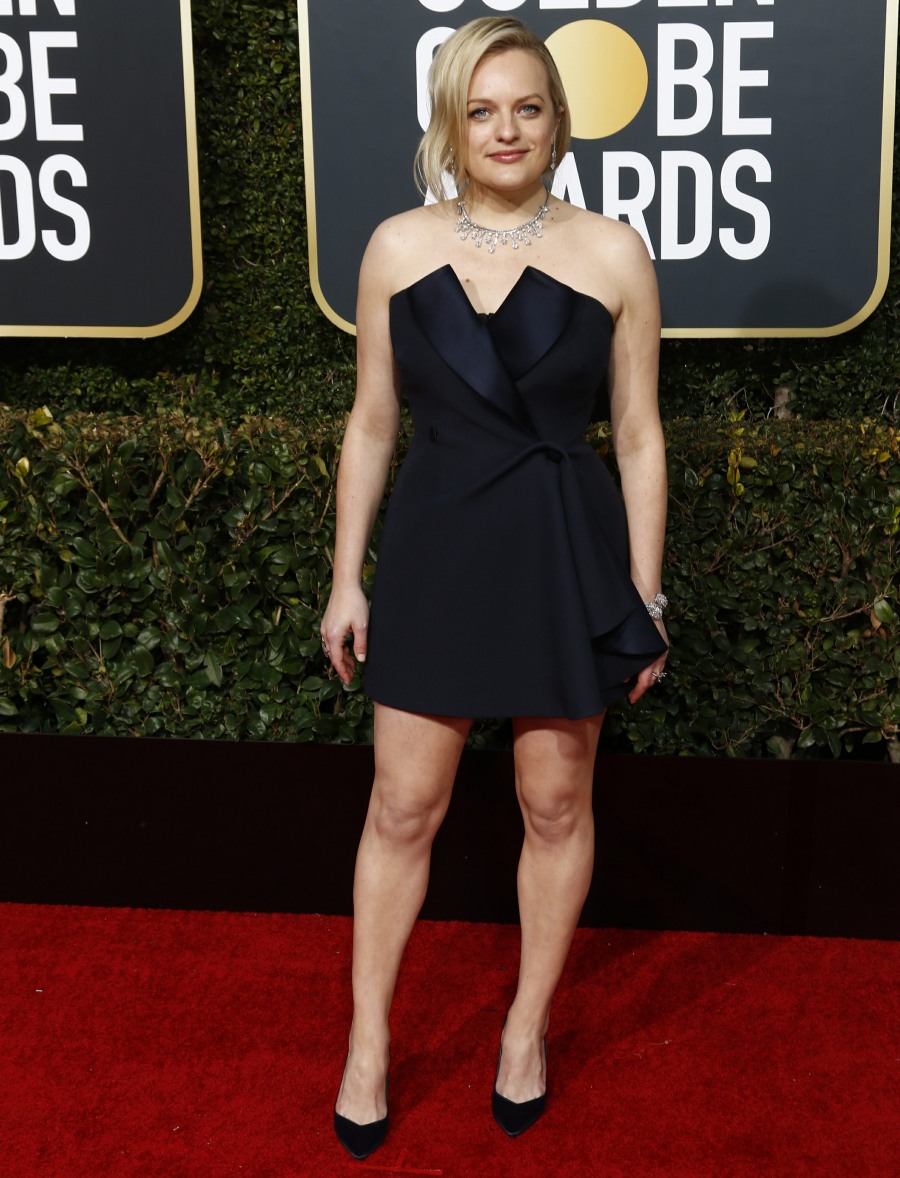 Photos courtesy of WENN.