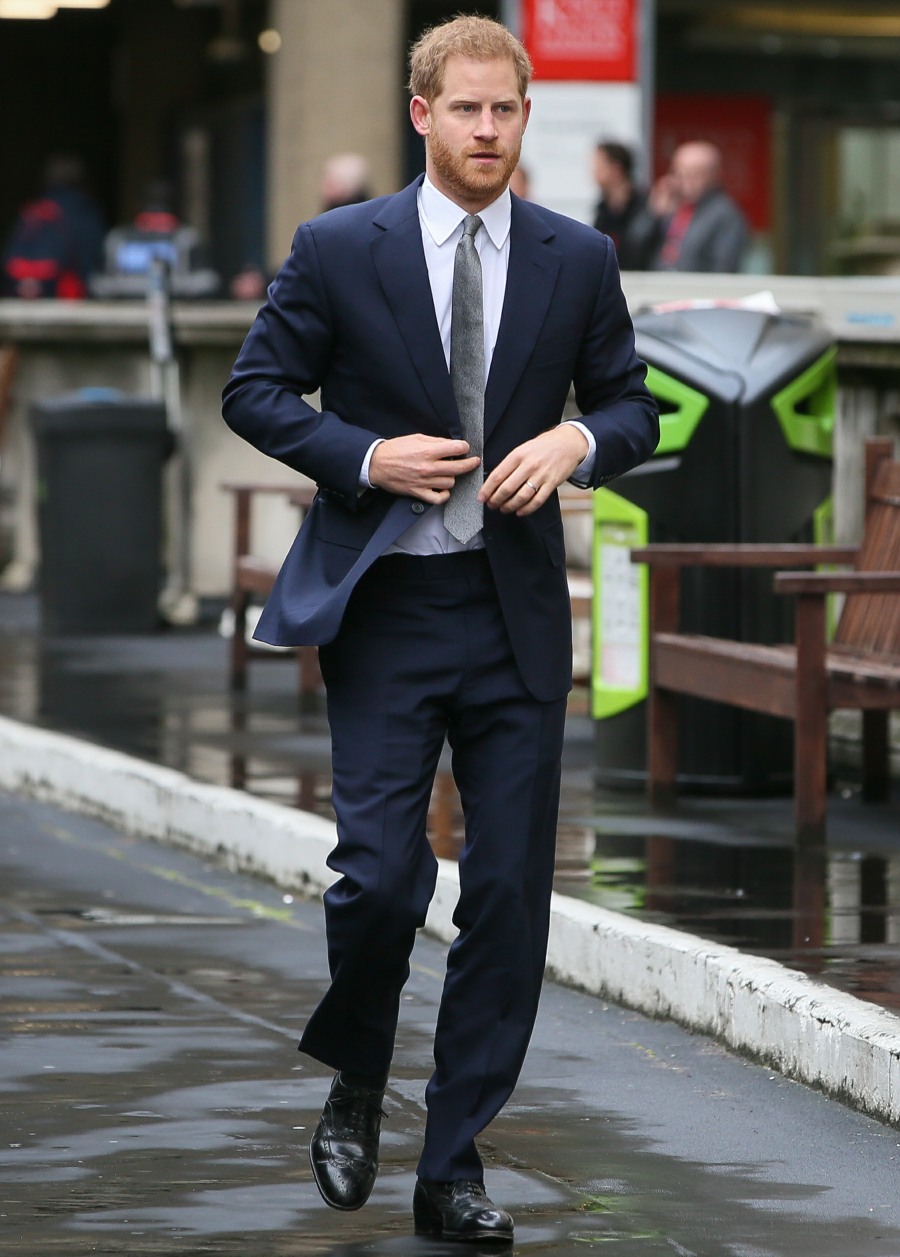 Look at these beauty shots of Prince Harry! I barely even look at him these days, because his wife gets all the attention (and to be fair, she's even more photogenic than Harry). I can't get over how slim and fit he looks these days – marriage agrees with him, and Meghan's healthy lifestyle agrees with too. He's out there doing yoga and meditating and eating organic food and sh-t. His suits have never fit better!
Harry was out and about together at Kings College London as part of the Veterans Mental Health Conference. The event was organized by the King's Centre for Military Health Research, and it's Harry's wheelhouse entirely. One of his biggest interests is "veterans' issues," and add to that the whole "keen about mental health" thing of Heads Together.
I was extremely concerned that this solo event with Harry meant that we wouldn't be seeing Meghan any more, that she was already on her maternity leave. For one, I was mad that the last photos of her while pregnant would be those stupid nurse's hat pics. Katie Nicholl at Vanity Fair claimed that the Commonwealth Day church visit would be Meghan's last public event too, but that Meghan would continue to do private meetings. (Apparently, Meg already had one private meeting this week, with Dr Joanna Newman, who is the Chief Executive and Secretary General of the Association of Commonwealth Universities.) In any case, Hello Magazine says no, we'll see Meghan at least one more time before she gives birth:
The Duchess of Sussex is just weeks away from welcoming her first child, so when exactly will she go on maternity leave? Her diary is still filled with engagements, some of which she is expected to carry out in private away from the cameras. And while there is speculation that Meghan has already quietly started her leave, this couldn't be further from the truth.

Kensington Palace will announce exactly when Meghan will undertake her final engagement before the birth. Last year, when the Duchess of Cambridge was expecting Prince Louis, the palace released a statement very clearly reading: "Today's public engagements by The Duke and Duchess of Cambridge will be Her Royal Highness' last before starting her maternity leave."

Fans can expect a similar announcement for Meghan, and it's likely the Duchess will start her leave roughly one month before her due date. Kate's last public engagement before Louis' birth was on 22 March; she went on to welcome her third child just over a month later on 23 April. Meghan has previously said she is due in late April or early May, but some fans have speculated she may give birth earlier in mid-April.
So there you go. Will it be a surprise engagement? Or some kind of formal visit somewhere? I don't know. But it will probably happen in the next week, just a guess.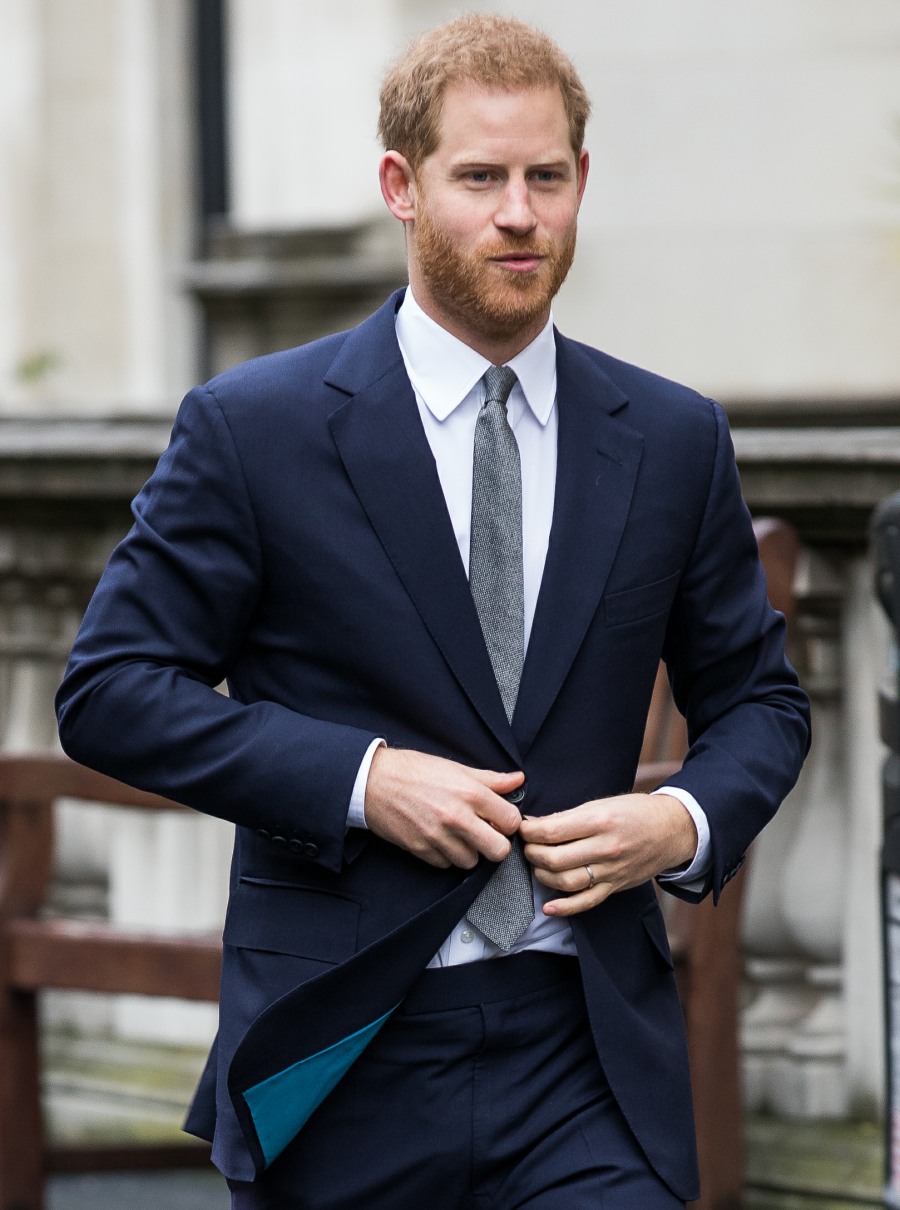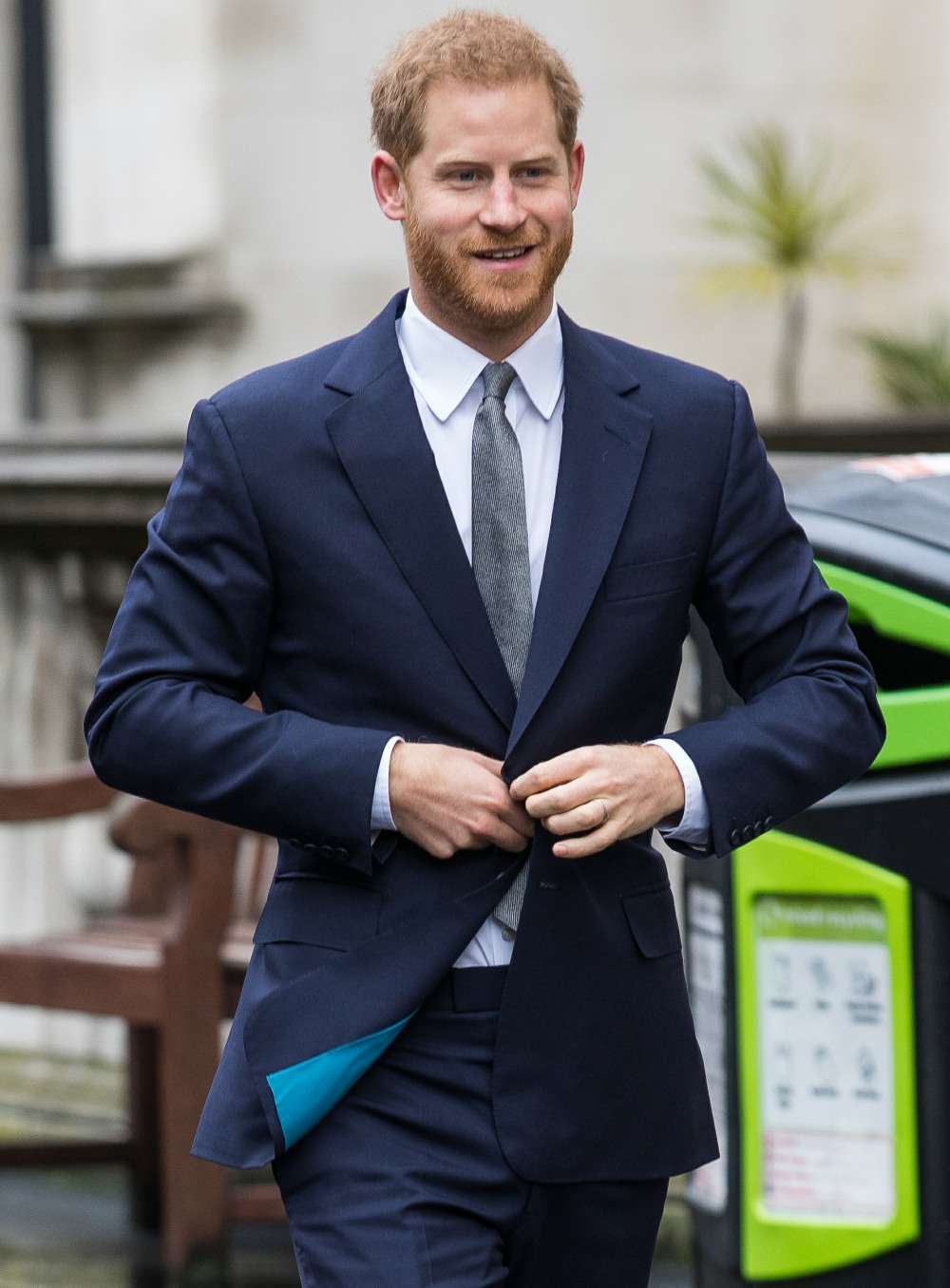 Photos courtesy of WENN.