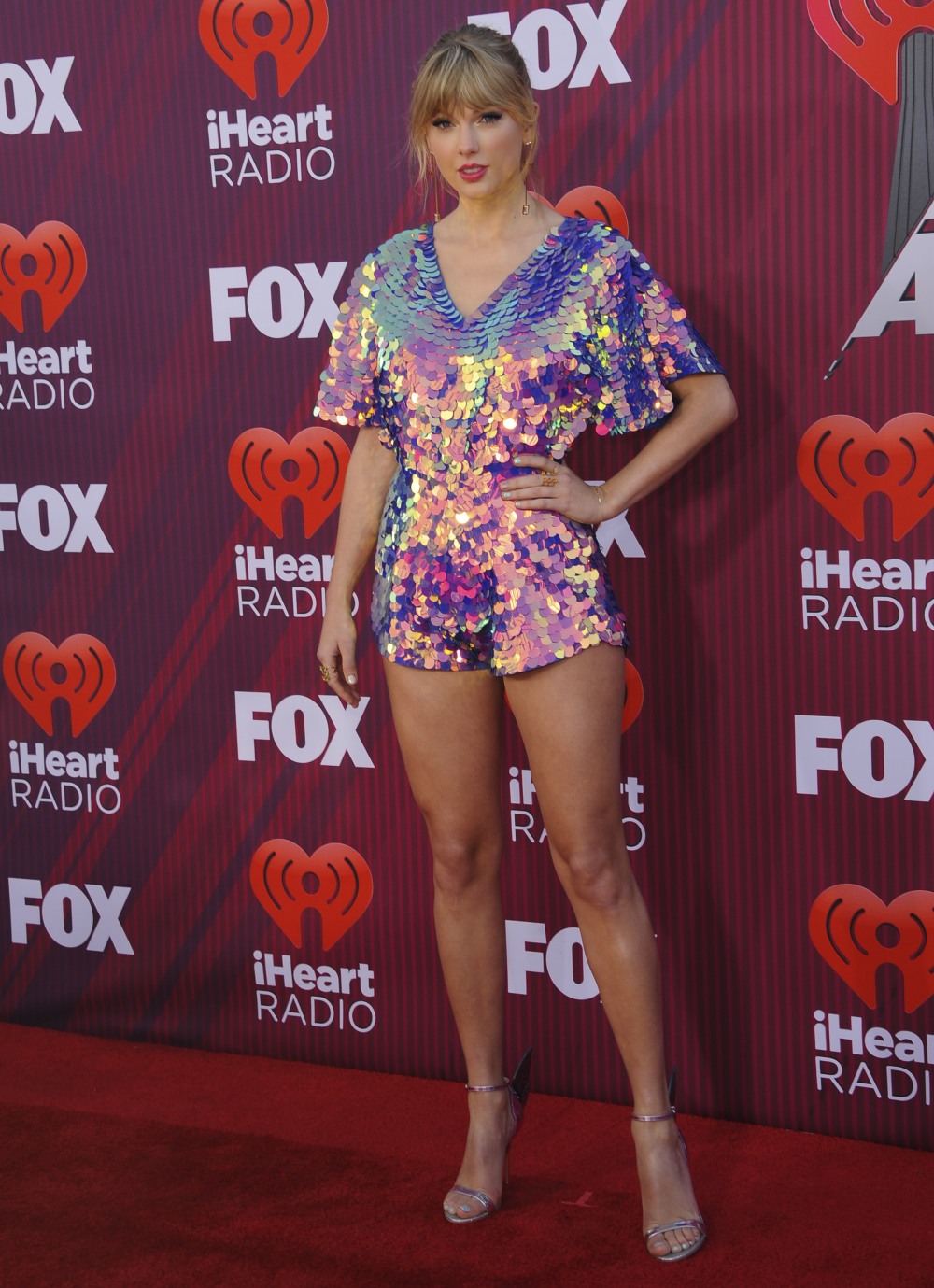 Here are just some photos from last night's iHeart Radio Music Awards. By now, I think we all know that Taylor Swift doesn't show up for anything unless she's guaranteed an award. Which means she got the heads up that she was winning some awards at this iHeart thing. So Taylor had time to plan her look, and it was pretty cute, actually. Considering how rarely we see her on red carpets these days, I enjoy seeing the evolution of her style. She went for a very cute and sparkly romper by Rosa Bloom in a lovely shade of violet. She paired the romper with Sophia Webster heels which had butterflies on the heel. I've grown used to Taylor's bangs and I guess I accept at them at this point, but I wish they weren't quite so thick?
Taylor took home awards for best music video (for "Delicate," which she and Joseph Kahn copied from Kenzo and Spike Jonze lmao), Best Tour and Best Fan Army. Jesus, we're giving awards to the Snake Fam now??? It's mind-boggling. Taylor did her Taylor thing during her speeches and acted like the most aggrieved woman in the world. Stay fresh, Tay.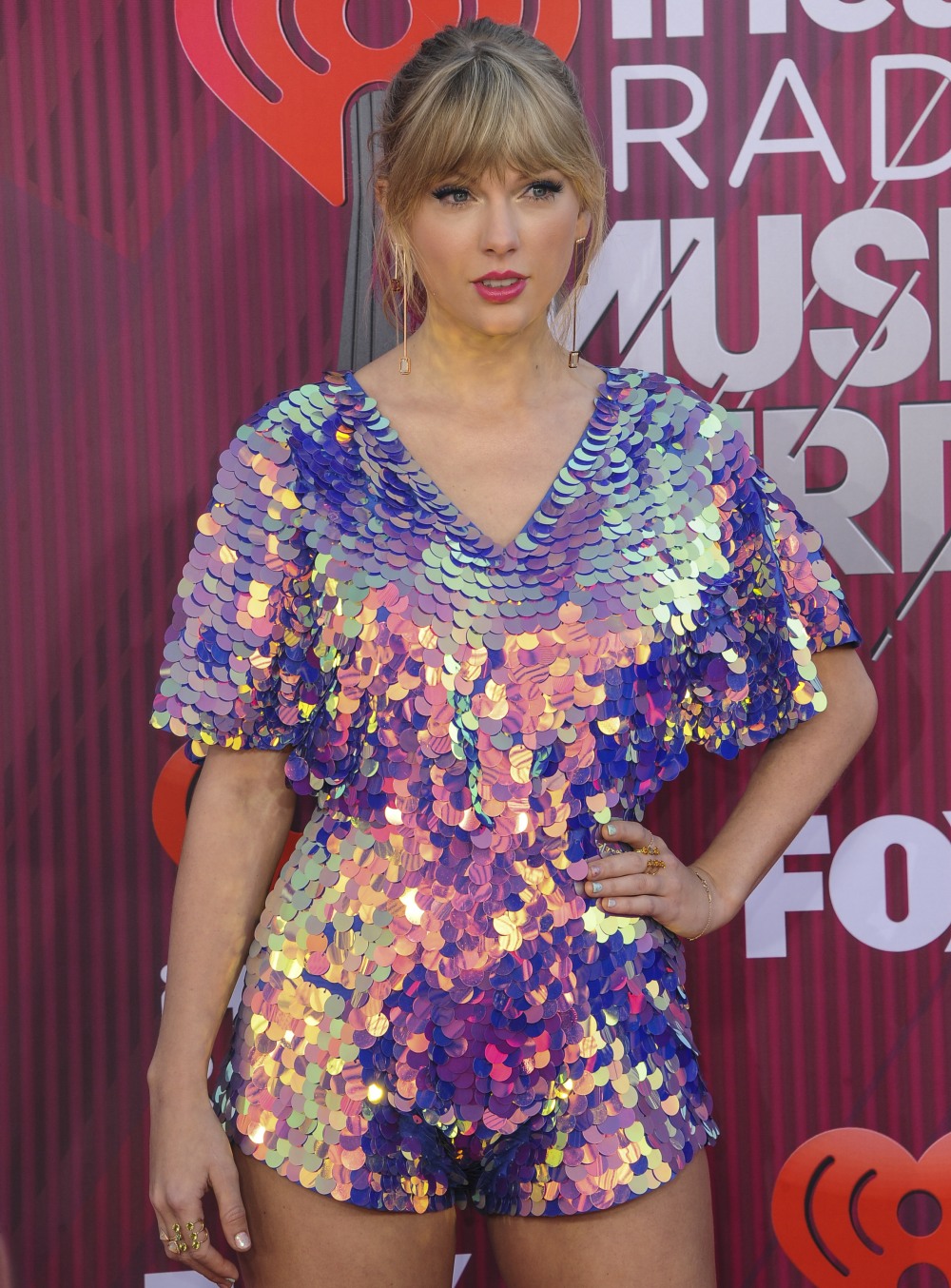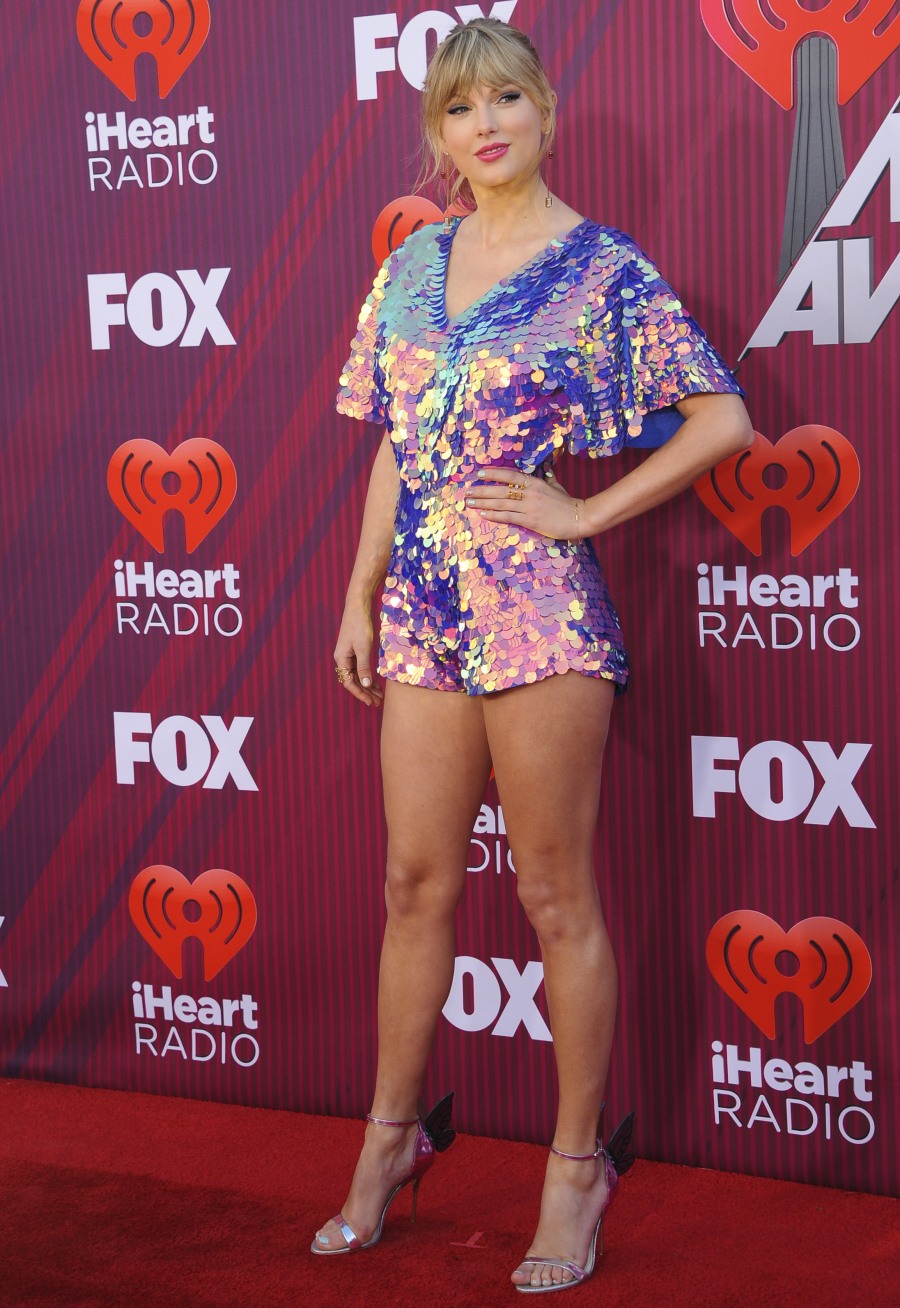 Meanwhile, the former Snake Enemy #1 was also in attendance – Katy Perry walked the carpet with Zedd, not Orlando Bloom. Zedd and Katy are friendly collaborators and I doubt there's anything there but business. Taylor was probably chuckling into her bangs trauma about how terrible Katy looked though – why in God's name is Katy doing this to herself? The too-platinum blonde hair, the sh-tty dress. Ugh. Katy was a presenter at the awards show, and she also told Entertainment Tonight that she would be open to collaborating with… Taylor Swift.
We've got the A.I. version of Katy Perry on the #iHeartAwards2019 red carpet and she's "open" to making new music… with Taylor Swift! 👀 pic.twitter.com/DpJYvAp3mC

— Entertainment Tonight (@etnow) March 15, 2019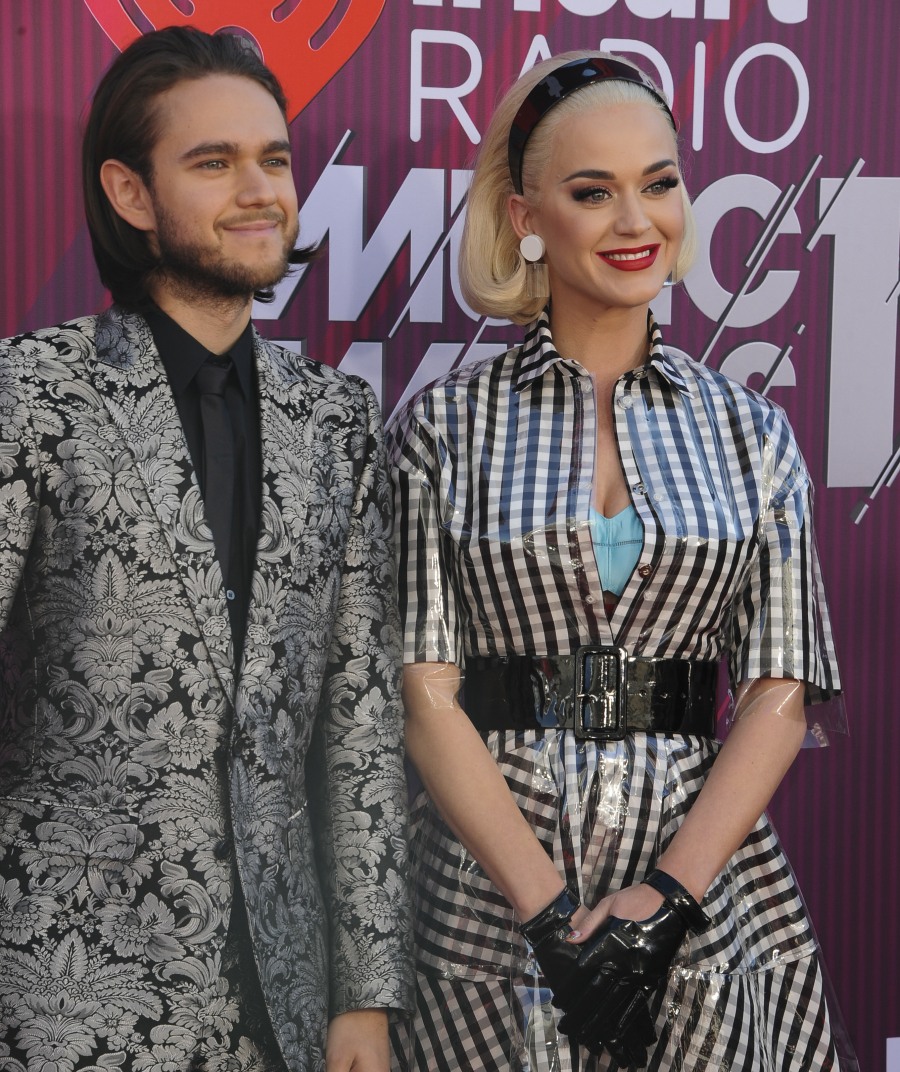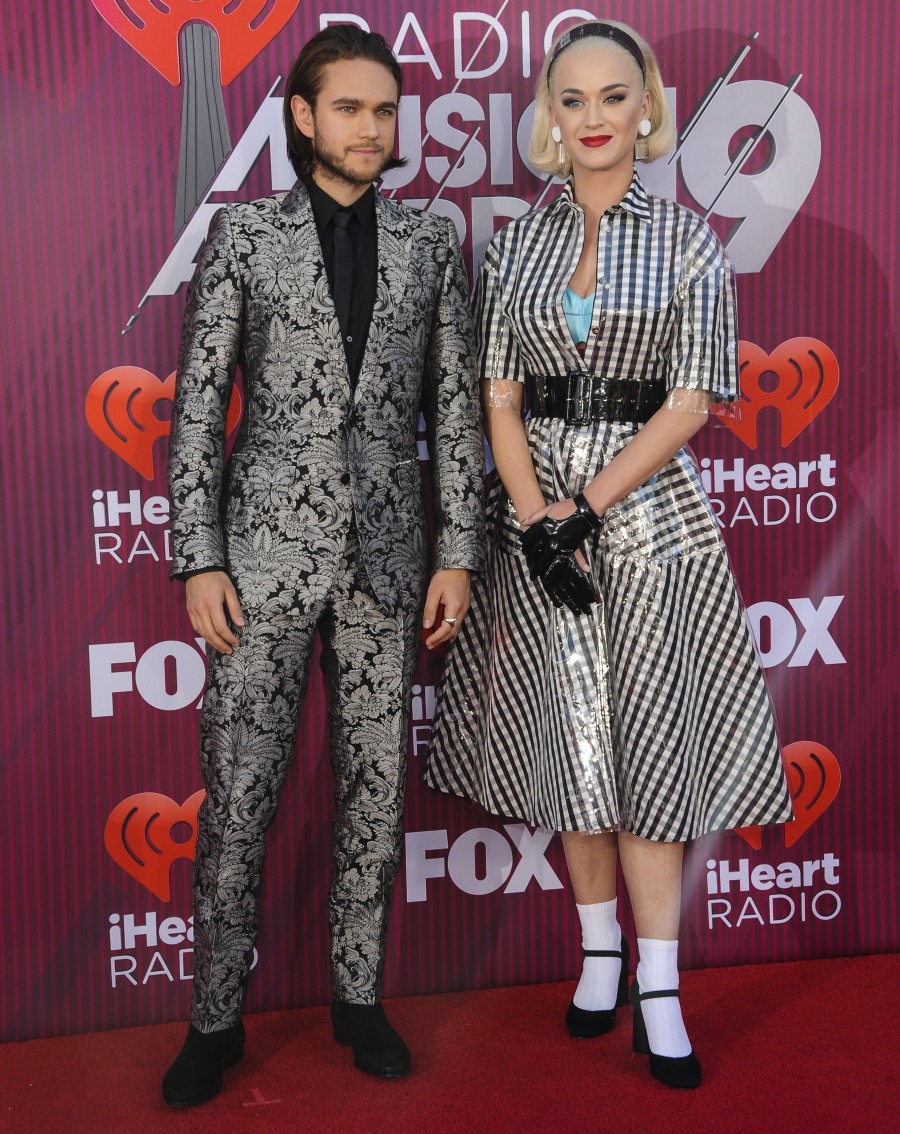 Photos courtesy of WENN.